Lotus is a white volume leaning on the water.
Lotus lives in symbiosis with the landscape: his windows are designed to duplicate their shapes in the water, in order to form the image of a flower.
Lotus volume modeling recalls nautical design and its main building material is Solid Surface.
Lotus it is at the service of the human and of the nature, trying to get them closer.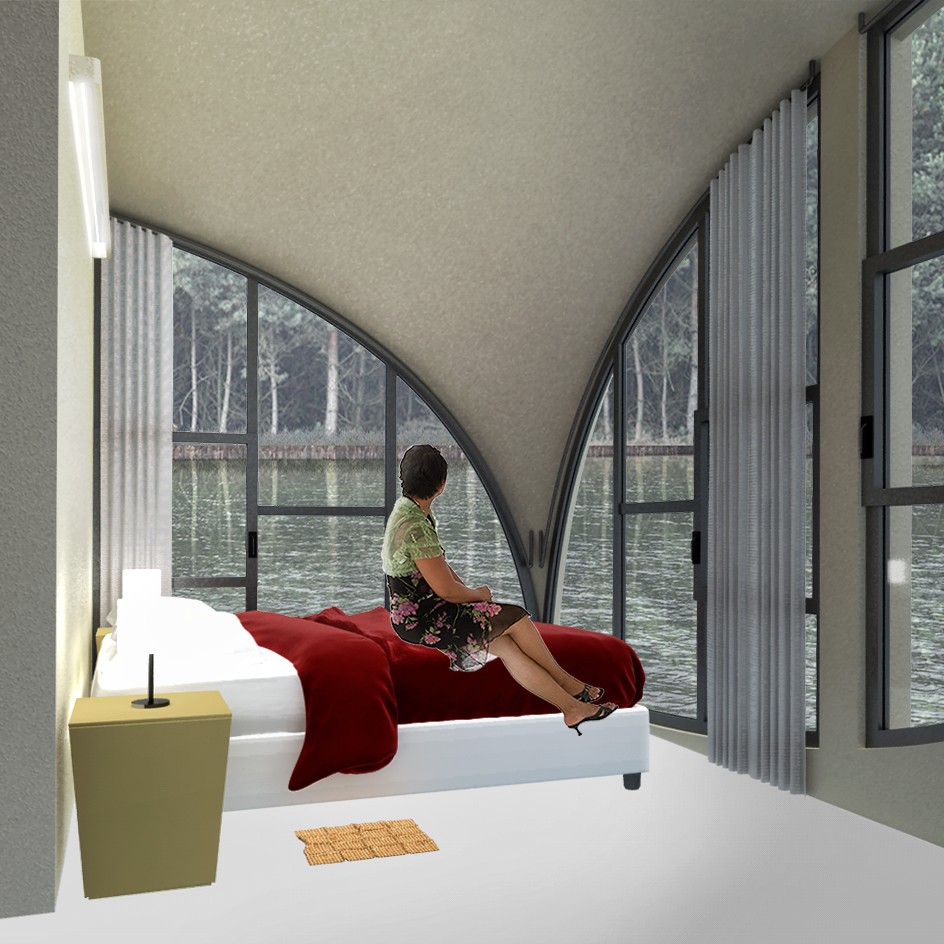 The Board: