Our ambition? To reorganize the apartment around a multipurpose main space alongside which are placed the secondary, yet essential, rooms.
Our unique concept? The table as an object shaping our daily life, the 'foyer', the centre of the room, an interior island, a room with no verticals but yet several spaces and uses, the surface of our daily needs, a place where to eat, drink, work, store… It's the support of our social interactions, creativity, our productivity, flexible and warm, comfortable for every occasion.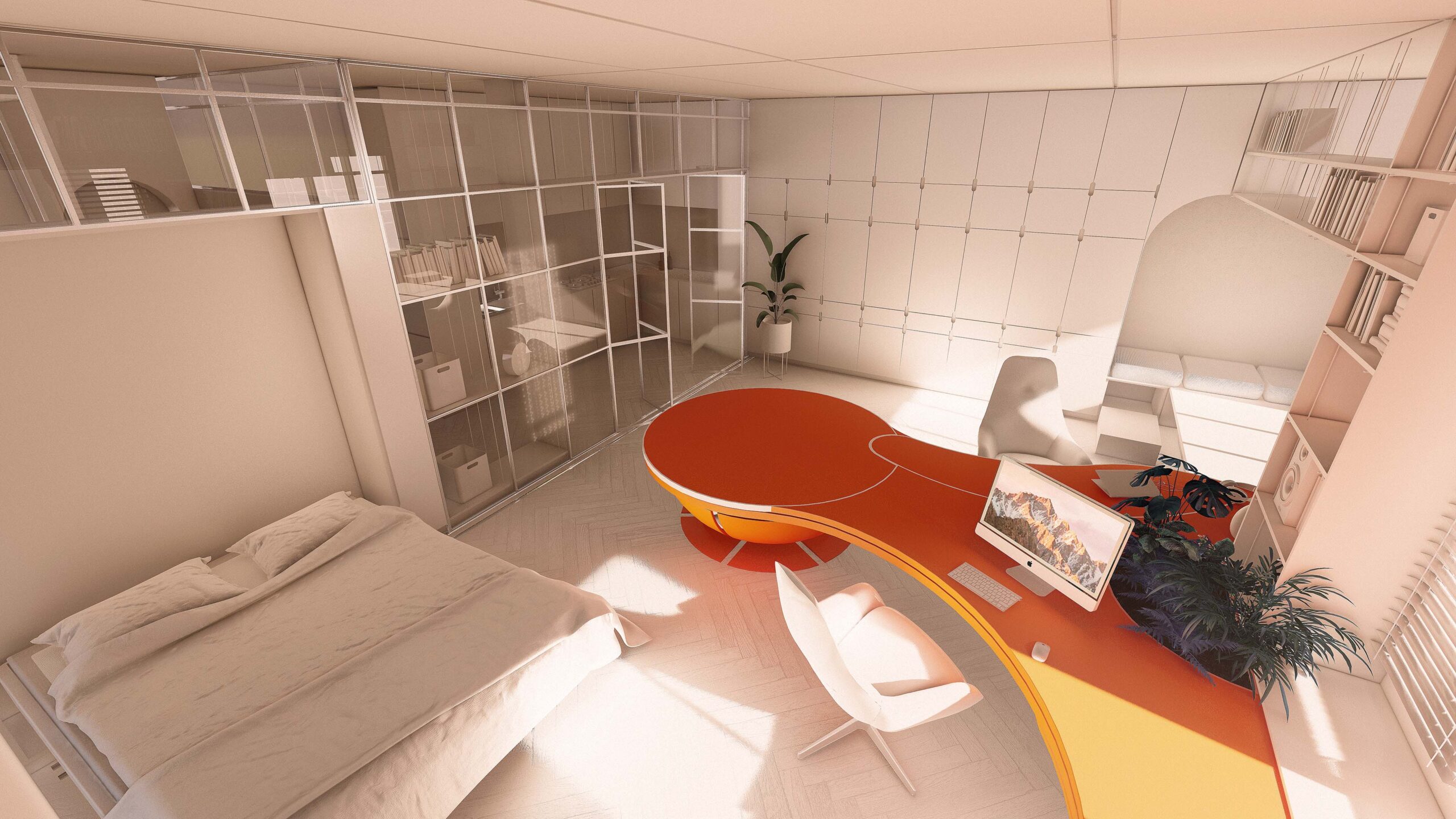 Main space without the partition.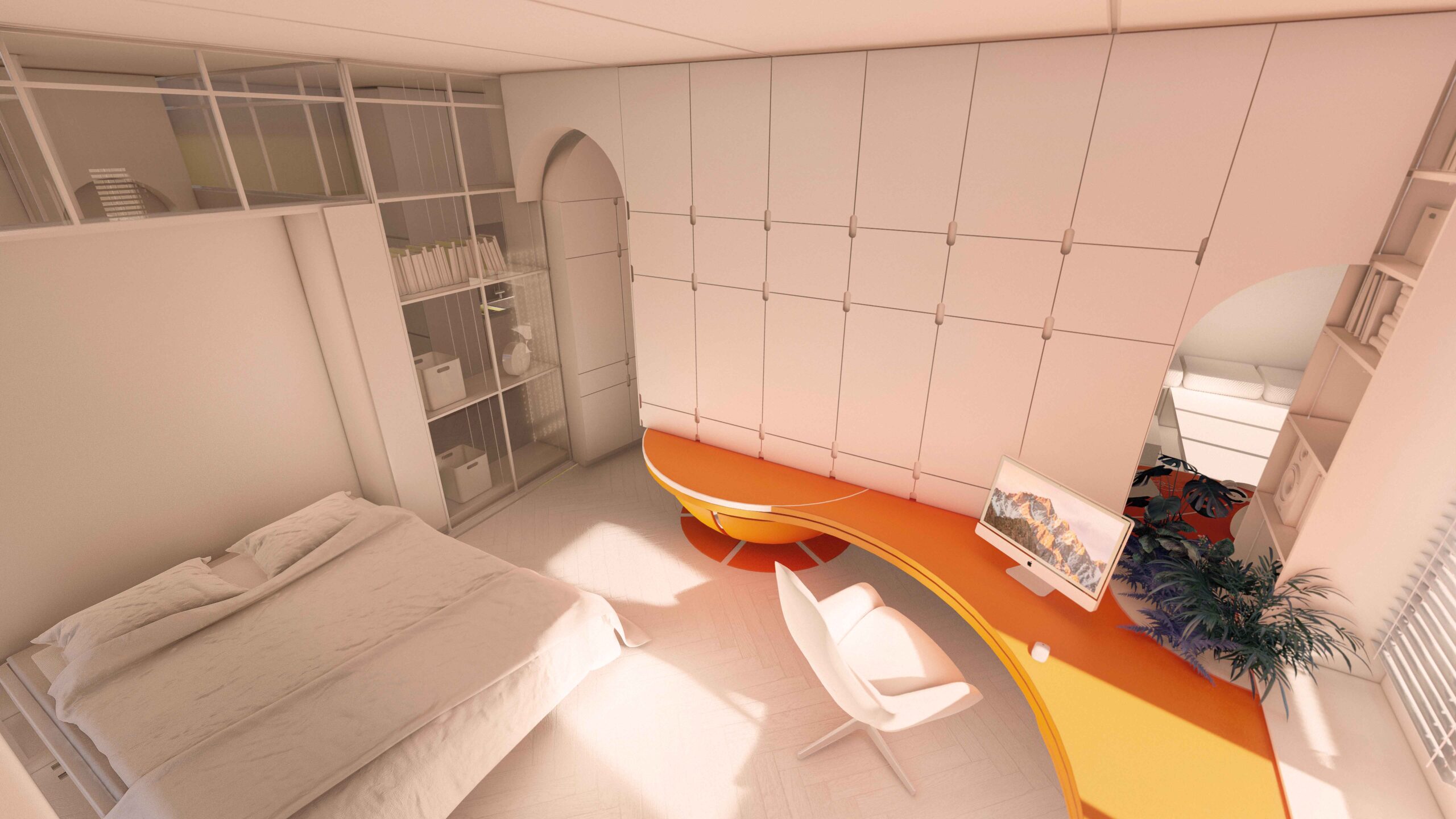 Main space splitted in two - with partition.
The Board: