The Project is defined by a previous personal reflection about landscape as a mental construction born from the interaction between humans and nature, and how everything belongs to the same unified living system. INFRA-PAISAJE proposes a series of technical elements which embrace natural resources and circumstances to accomplish the transformation of an urbanized territory that neglects its coastal environment, thus losing new opportunities of growth and facing decay.
''The landscape does not exist, it must be invented'' – Henri Cueco, painter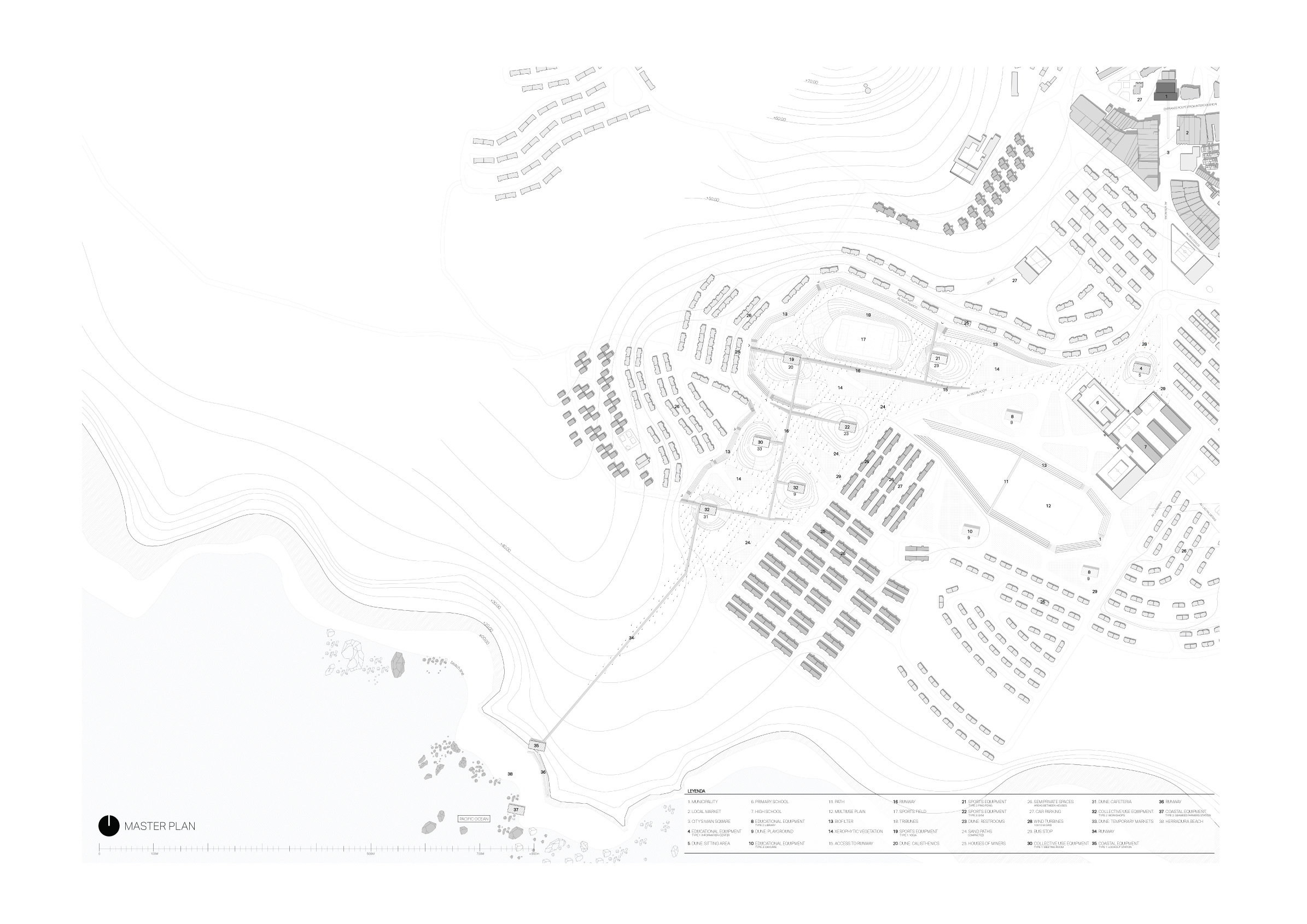 San Juan de Marcona, in Ica, started as a mining camp on the first and only mine in Peru in 1953. While the country's economy is built on a great degree of the profits generated by its mineral richness, little attention has been put on the sustainable design of the urban centers where miners and their families live and work under extreme conditions, with limited resources such as water and electricity, without a real local identity and under the negligent administration of the mining company. The site is today an unequipped recreational area surrounded by two kinds of urban fabric: the contemporary city center and the mining camp suburban area. Its lack of characterization as a public space makes it turn into a double barrier between the urban center and the coastline, as well as a barrier between the most neglected mining neighborhoods. The public and commercial uses are located at the center of the city, which turns this area into a monotonous space, with no other interest for the locals or tourists. Finally, the coastline is being neglected and degraded despite its productive and touristic potential. ''Traditional landscape presupposes a dangerous detachment (…). A symbiotic relationship is necessary. The beautiful defined by its utility'' – Roger Alain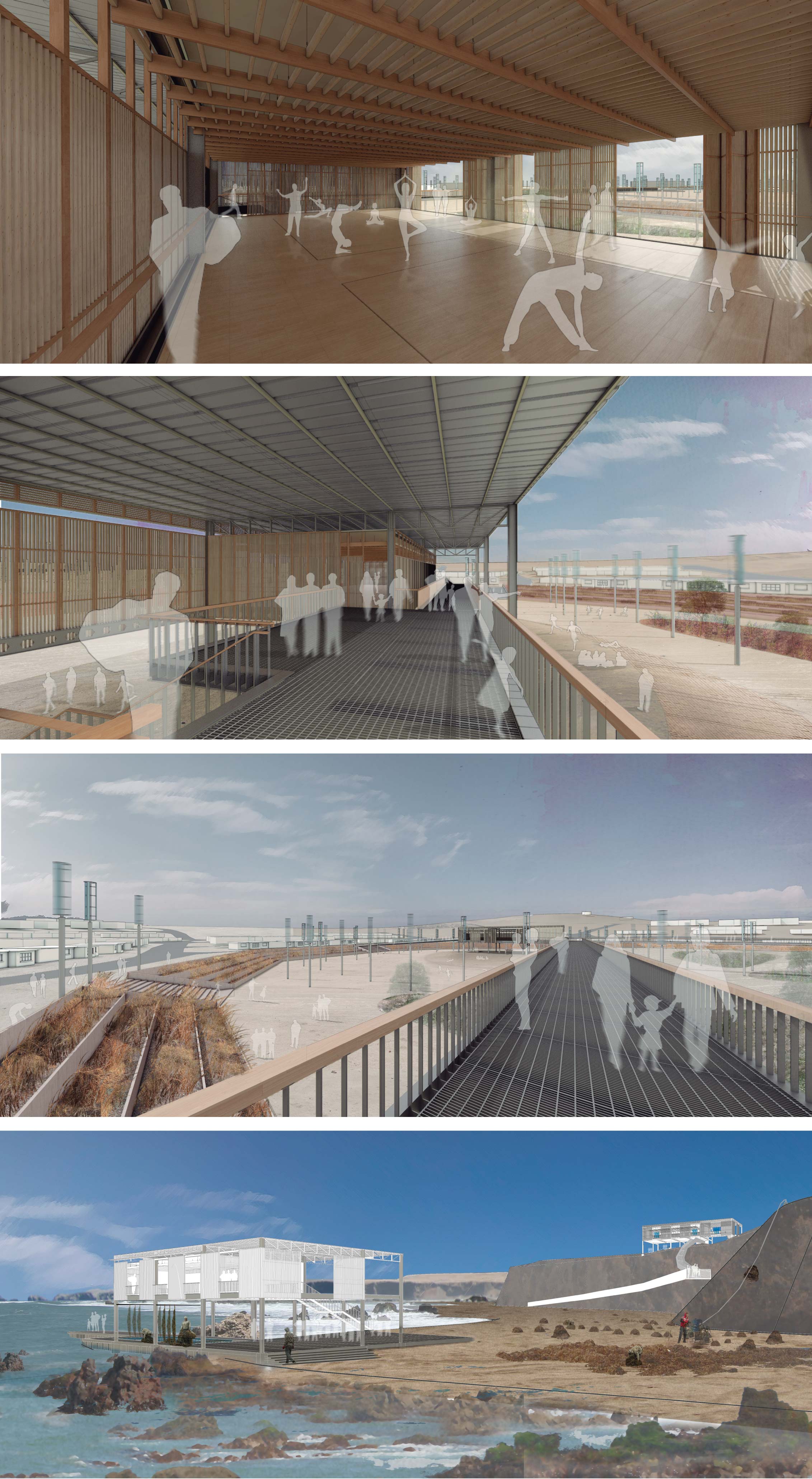 The site, through the generation of new infrastructure, will function as a solution for the city's multiple issues. It will provide of basic resources to the locals, as it regenerates the now empty space. it will also integrate the coastline and the city due to the new proposed uses in the area, which will help improve the lives of the locals and the whole city. With these guidelines, the project materializes a new understanding of landscape as a system where men and nature work in symbiosis, connected by new infrastructures that embrace its environment on various levels.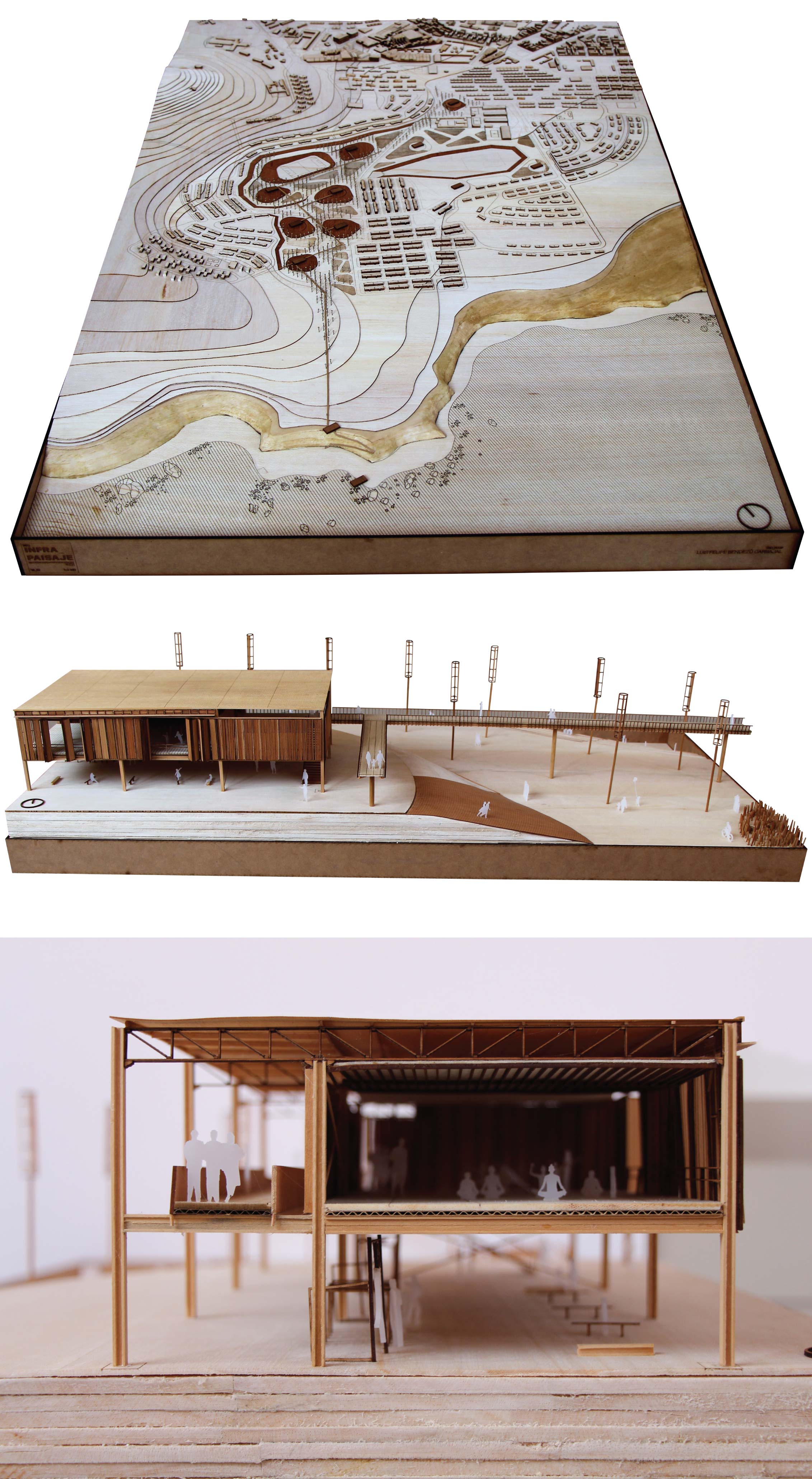 The Board: