In Naples there is a four hundred meters corridor that passes through the University buildings of the historical complex of Mezzocannone linking different spaces and courts.
Like the Vasari Corridor, "Il Corridoio Fridericiano" aims to create new relations between these buildings and the city: the possibility to have a unique covered passage moving through a part of the historical centre of Naples. Along its way the corridor has two main disruptions: the access of the "Cortile del Salvatore" by the Minerva stairs and "Vico Orilia", a very tiny alley that disrupt the continuity of the insula. Thus, these breaks are opportunities for projects that aims to enhance the potentiality of these buildings making new access, connections, functions.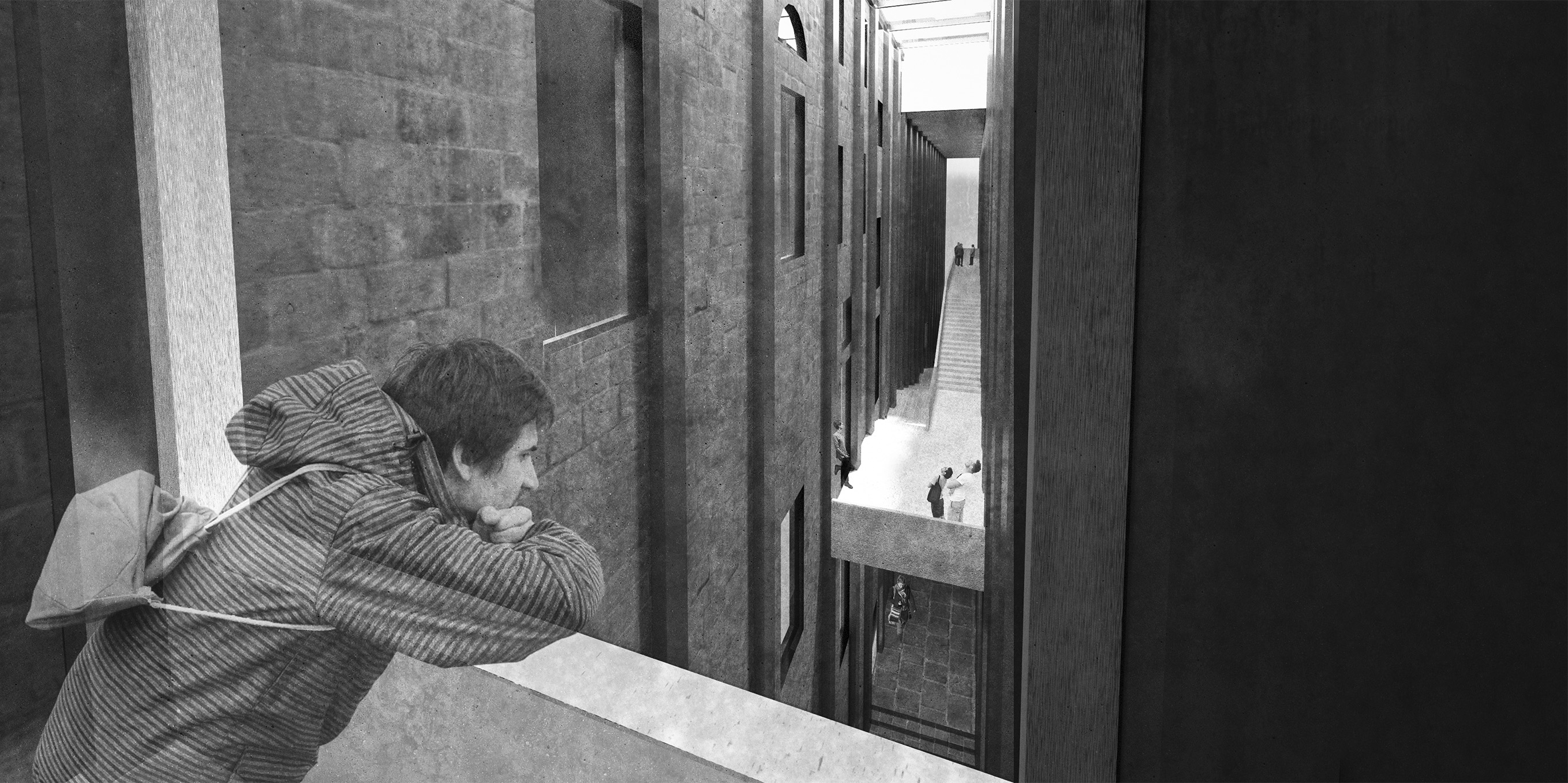 A contemporary interpretation of a so much stratified part of the city, a chance of working on the most considerable buildings of the university of Naples: the research aims to show how these buildings can prove the potential they still keep. The project of the "last layer" take care this potential developing, with a contemporary design, new opportunities for these spaces. Vico Orilia Vico Orilia, a very tiny alley that breaks the continuity of the Mezzocanone insula, even if plunged into decay is the only real crossing through the block. A tiny space, a compositive discontinuation along the "Corridoio Fridericiano" is an opportunity for a project that aims to enhance the potentiality of these buildings making new access, connections, functions. The design consists in a steel and glass structure that set up roof and facades shaped on the lines of the buildings. This scenario is provided with the connection elements of the previous hypothesis combined with a stair that relates the main areas like: the street, the Corridor and the Library. Furthermore, the new functions are: coworking rooms and a cafeteria in order to develop new opportunites may contribute the business plan.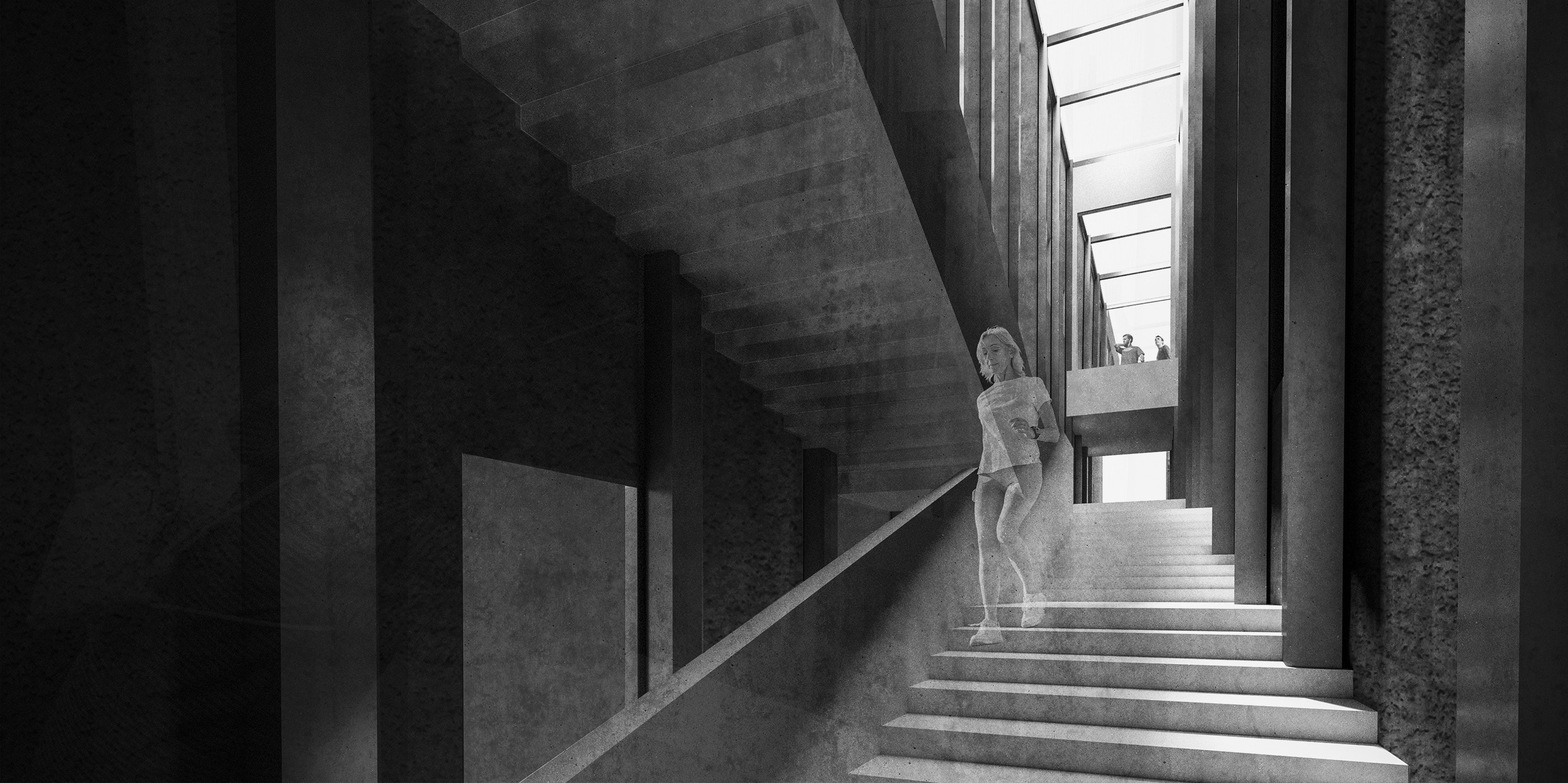 Cortile del Salvatore The goal of the project is to redesign spaces to create new relations with the city. An opportunity of restoration for a great urban heritage. The building hosts a museum complex too. So the project aims to design a place to receive visitors but a place for students and citizens too. A covered space where events can take place. A restoration that keeps together architecture, art, and heritage conservation. The court is covered with a steel structure that rises until the roof of the building. Structural elements provide to create a bris-soleil system and a stratified glass protect the space from sunrays and rain water. There is a big void in the centre in order to save an old tree. The museum's spaces are redesigned and a new underground level hosts functions that improve the offer to visitors: bookshop, multimedia rooms, study rooms, exhibition spaces.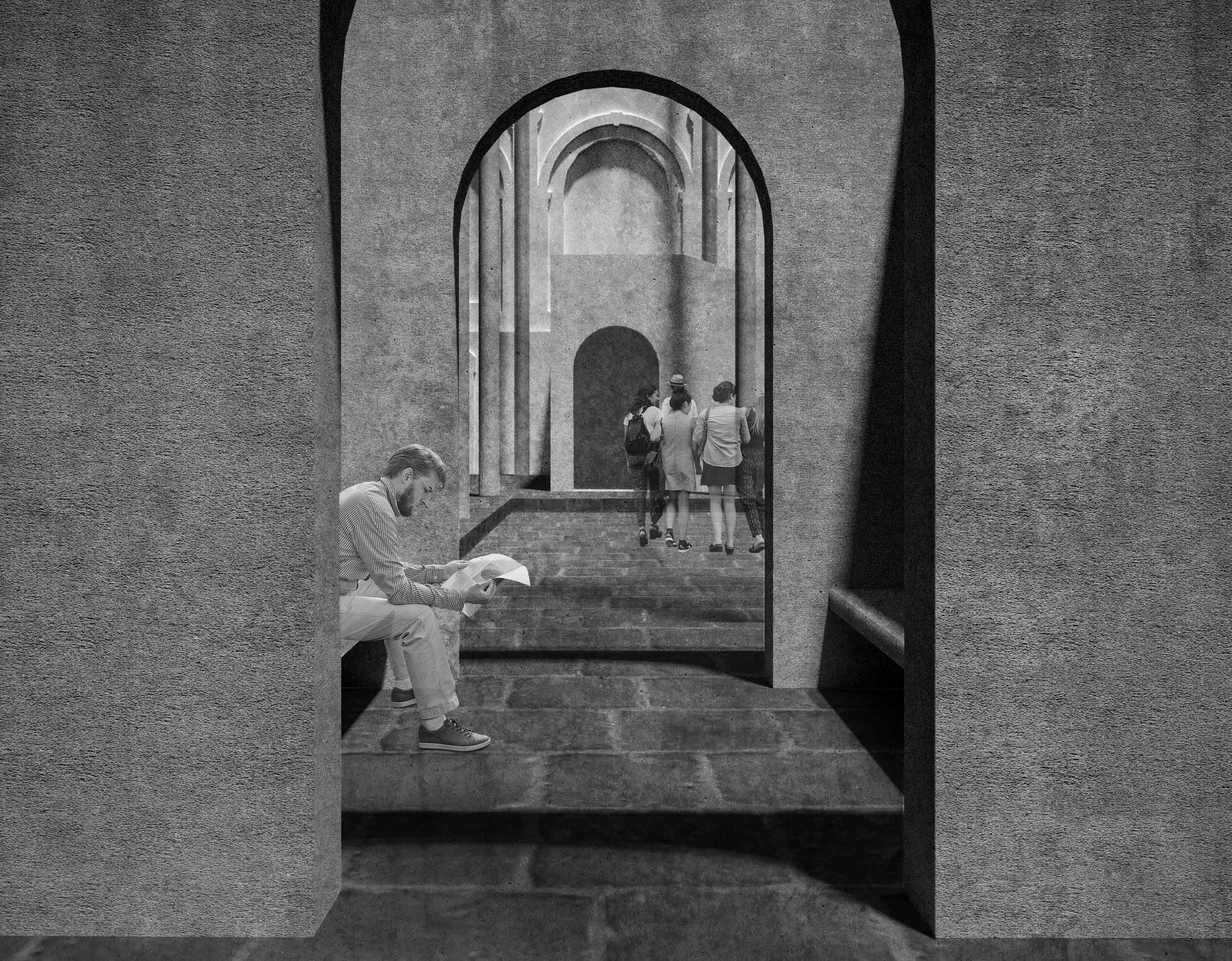 The Board: