Levanzo is a town which locates in the western coast of Sicily, on the bank of Mediterranean Sea. By population of 450 people it is attractive, touristic city with its own Architectural language. From that way this place would be very harmonius and proper for "Floating Room".
Location of design is resembling continous of port. The north side is closed for blocking the view from the city. Hangovers on the roof to block sunshine and window walls to get sunlight inside. The limit is 25 m2, so plan is divided into to parts- 16 m2 private area and 9 m2 outside area. In the private area there is 2.25 m2 for bathroom. Outside area is blocked from the view of city and with the location it is possible to see the sunrise and sunset.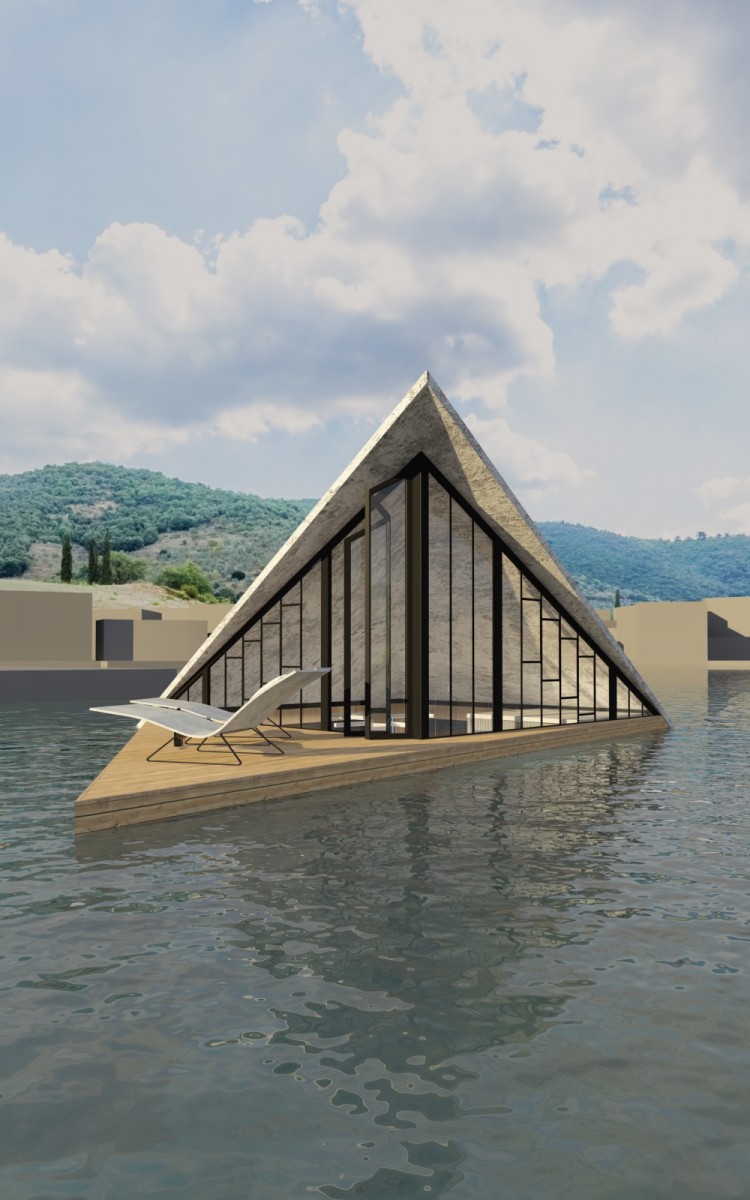 Wind The reason of 4 window openings on the each two glass façades is to get wind which are coming from south and south-east during different times of the year and to create natural ventilation inside. Window Systems On the basement floor, which is under the sea, double-glass system was used. On the upper floor façade is designed by single glass. Foundation System For keeping the "Floating Room" on the water without moving to and fro, it is fixed by 4 posts and ropes to the sand under the sea. Post-rope system helps to stay flat and stable against wave, tide, ebb and flow on the sea.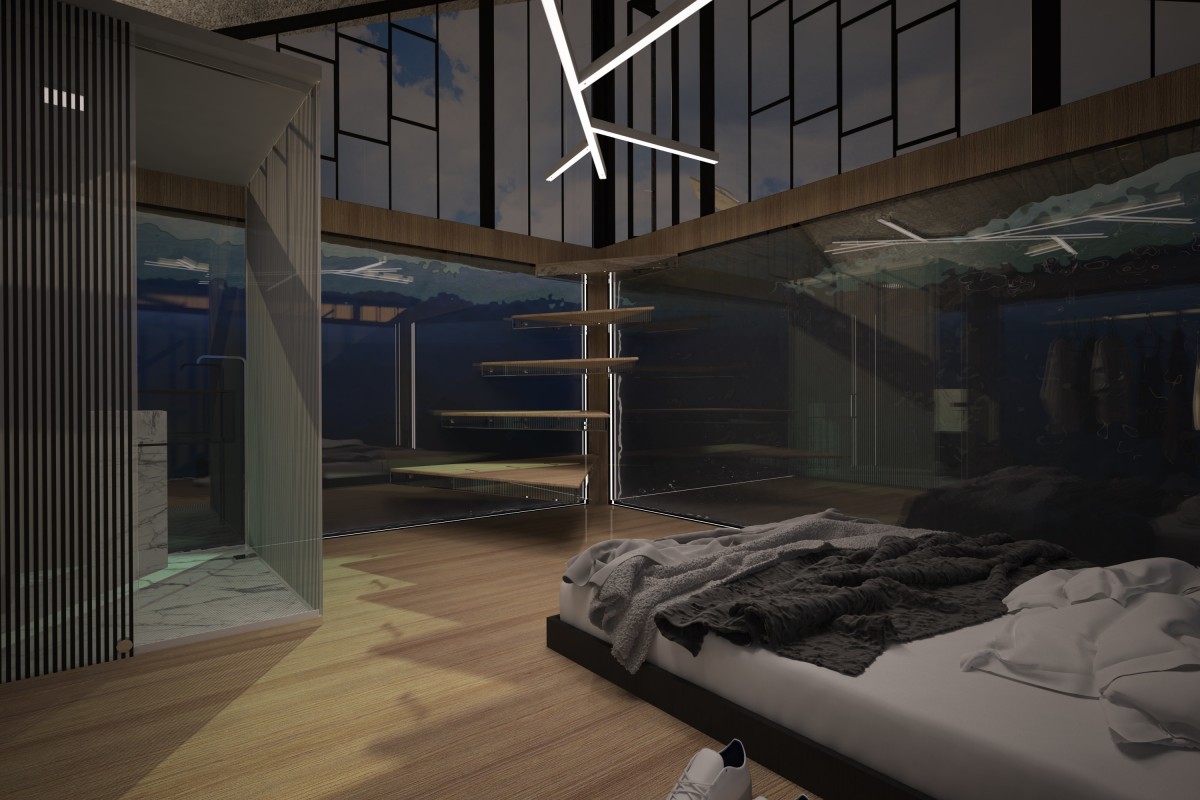 The Board: