Smart working is a concept that can only be achieved if the home is synonymous with well-being. For this it is necessary to create a space as relaxing as possible, that makes the couple feel surrounded by nature. That's why I decided to use plant wallpaper and light colors. The house is also composed of different levels in order to create different volumes and to play with lights and shadows.
Furthermore, the house has to be flexible to become efficient. So I decided to divide the layout into two different configurations: daytime and night-time.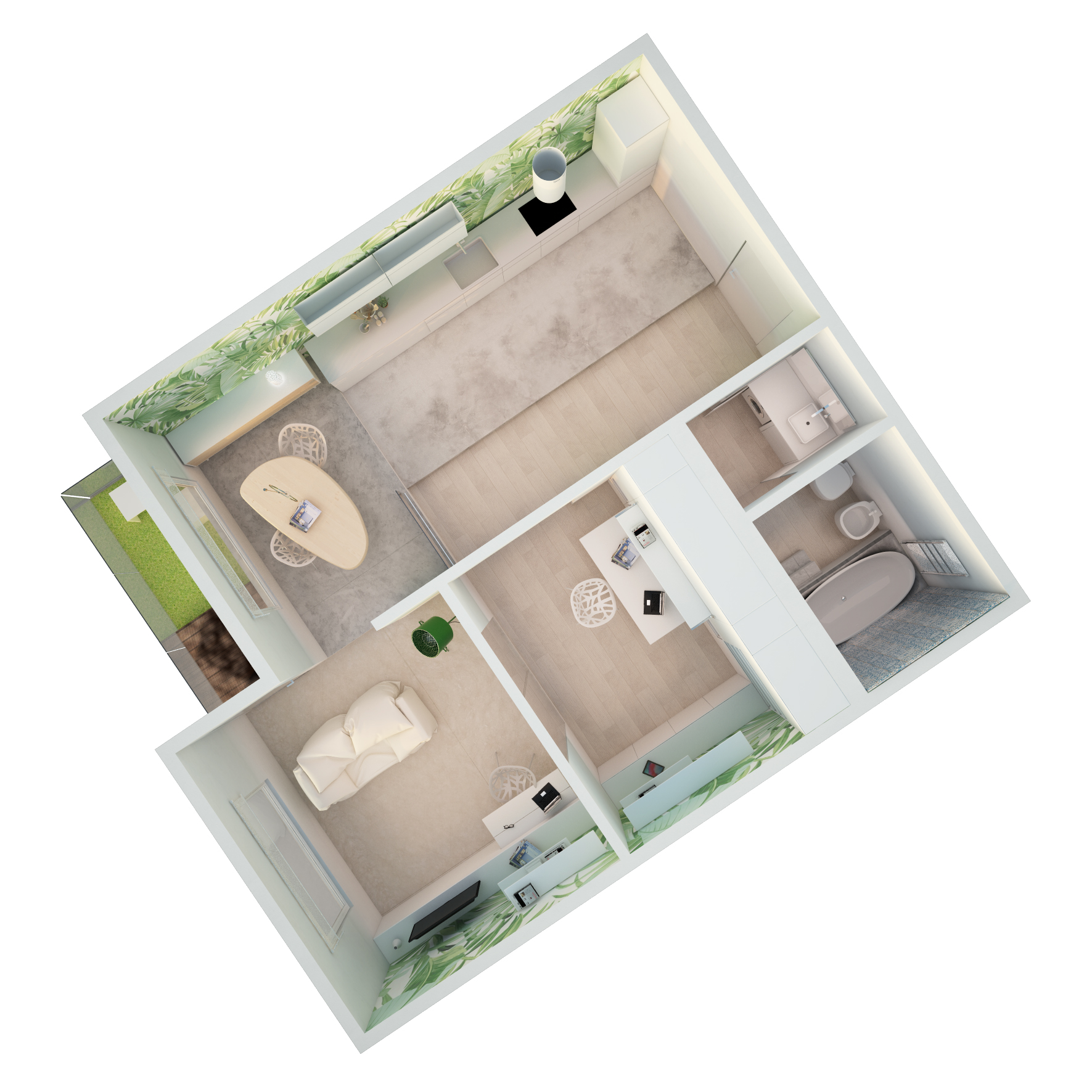 One can work in the bedroom by folding the bed that turns into a desk. The other can work in the livingroom by extracting the desk from the wall system. If needed, privacy can be guaranteed by closing the sliding doors.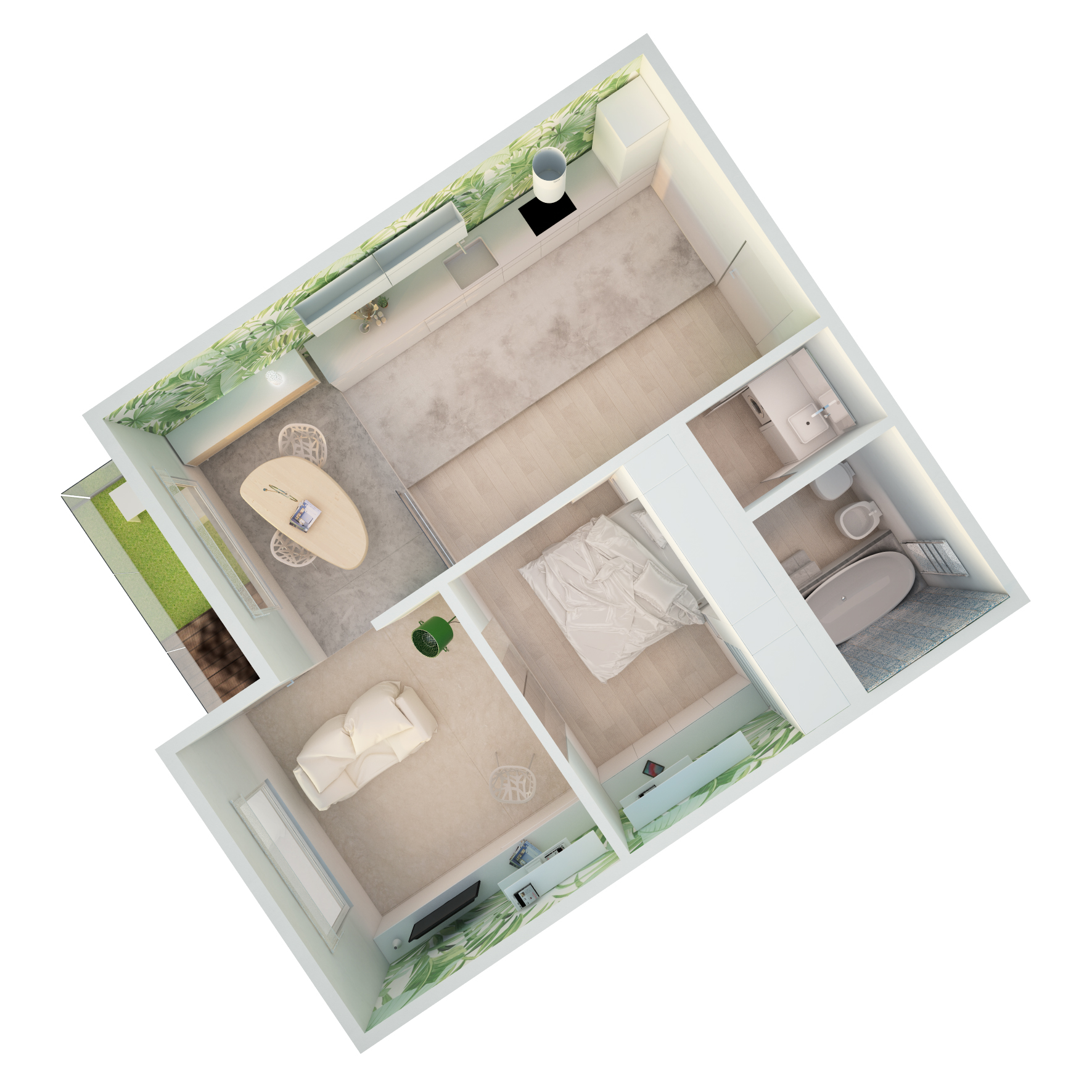 The couple can sleep in the bedroom by folding the desk and extracting the bed from the equipped wall. They can close the sliding doors too. In the living room they can insert the desk into the equipped wall. Both chairs can be used in the dining room.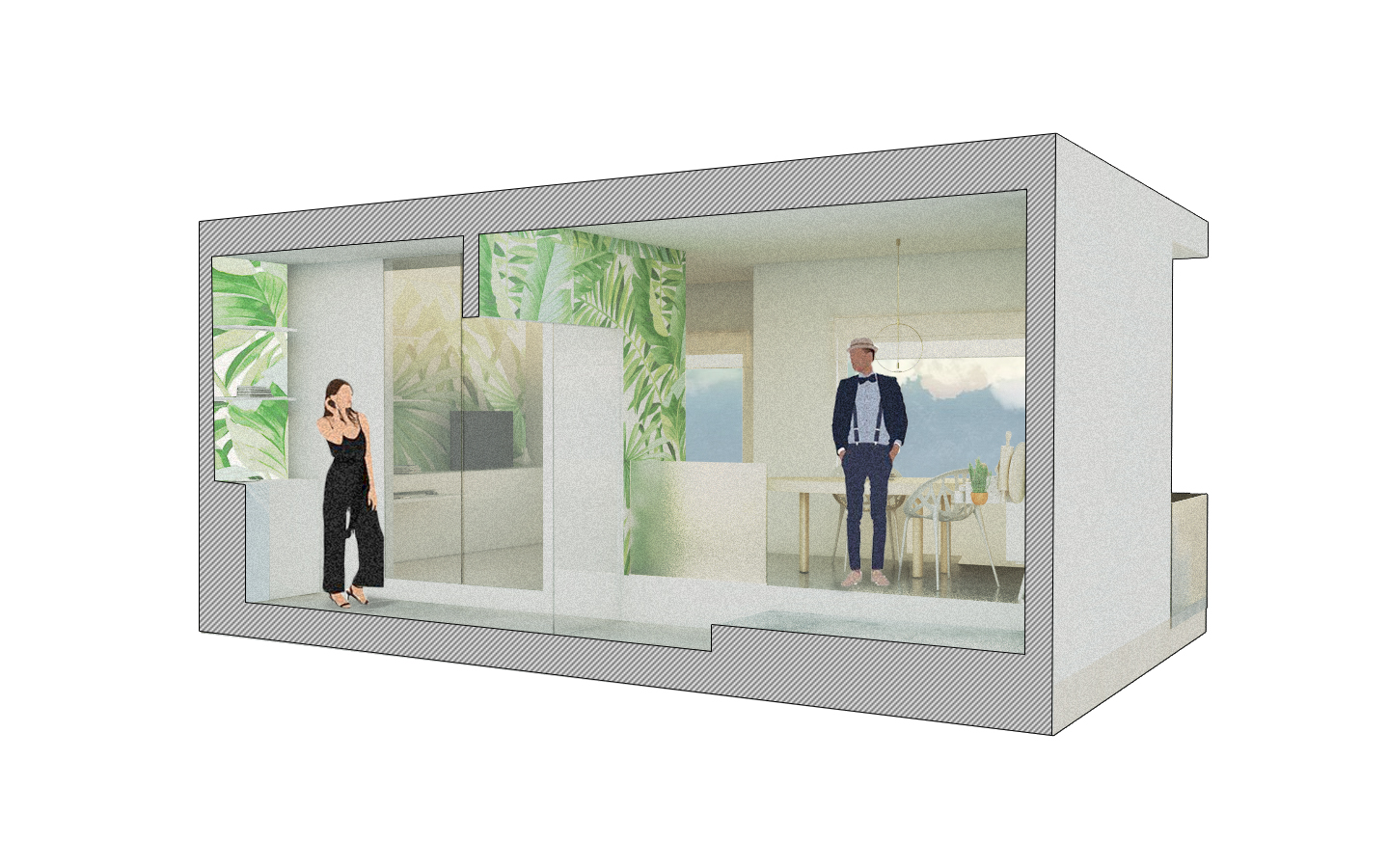 The Board: