Throughout our lives we go through a rollercoaster of emotions. We take comfort in knowing we are safe, while cherishing sweet memories. We enjoy peace and silence as much as playing loud music. We long for rooms to be adequate for our needs and comfortable enough to help us build/materialize our dreams. We love the sweet and the sour: from waking up and facing a new day to feasting our eyes with our favorite book. We are the sum of it all, every different experience is what makes us unique.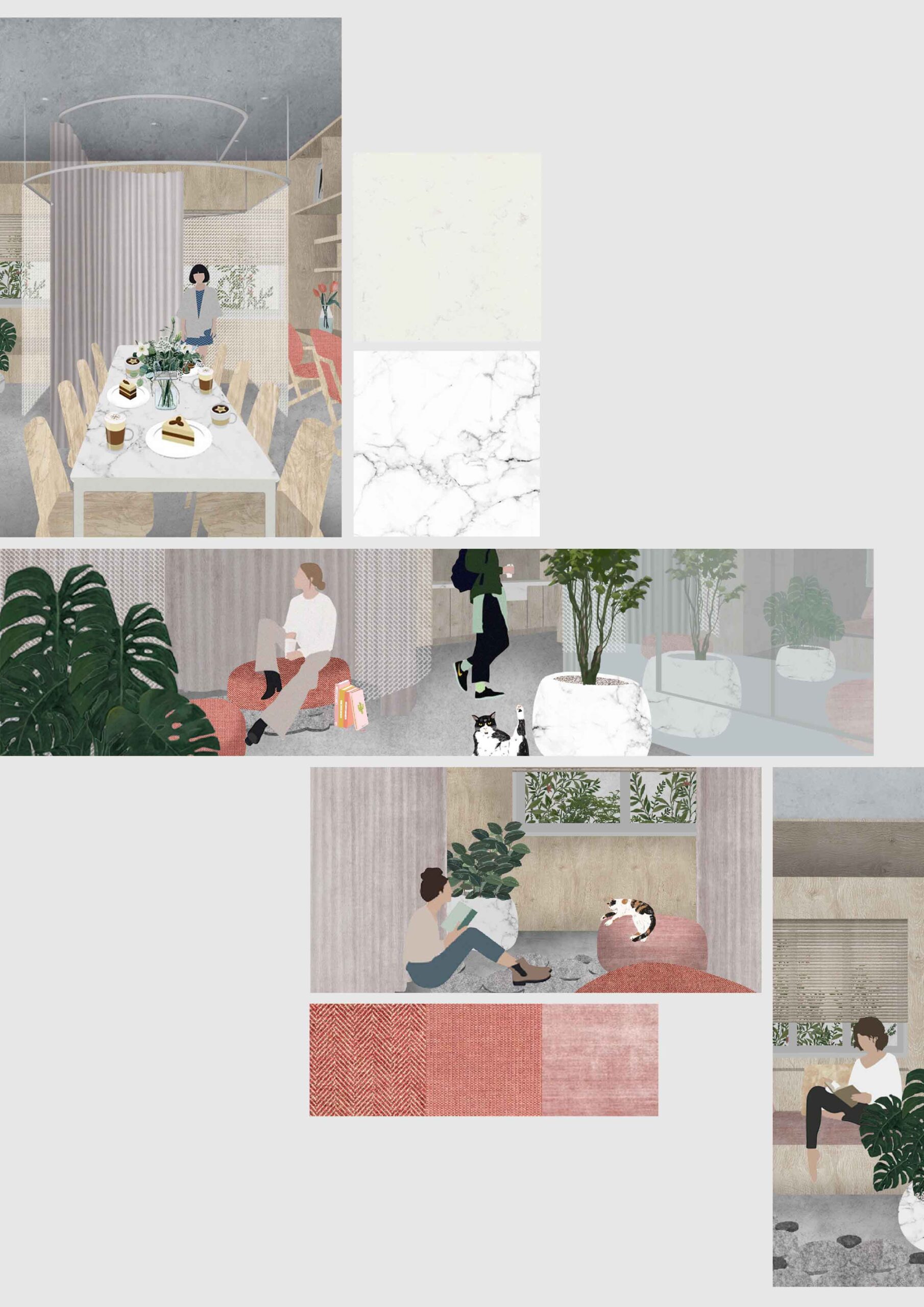 Our home is the place where we spend most of our time, especially if we work-at-home. We need our house to be able to keep up with all the aspects of our daily life. Therefore is of paramount importance to count with different spaces to develop all our activities: from working to resting, and from a stressful meeting to a friendly get together. Rooms need to shape shift according to our many needs and desires. This apartment will be the home and work place of a young couple. It is most likely that their schedules will overlap, and from time to time they won't. They'll have, as well, moments to rest and enjoy their home, whether alone or together. It is because of all these needs that the apartment is made of fixed (prearranged) and flexible elements to attend the couple's daily life dynamics and ever changing schedules.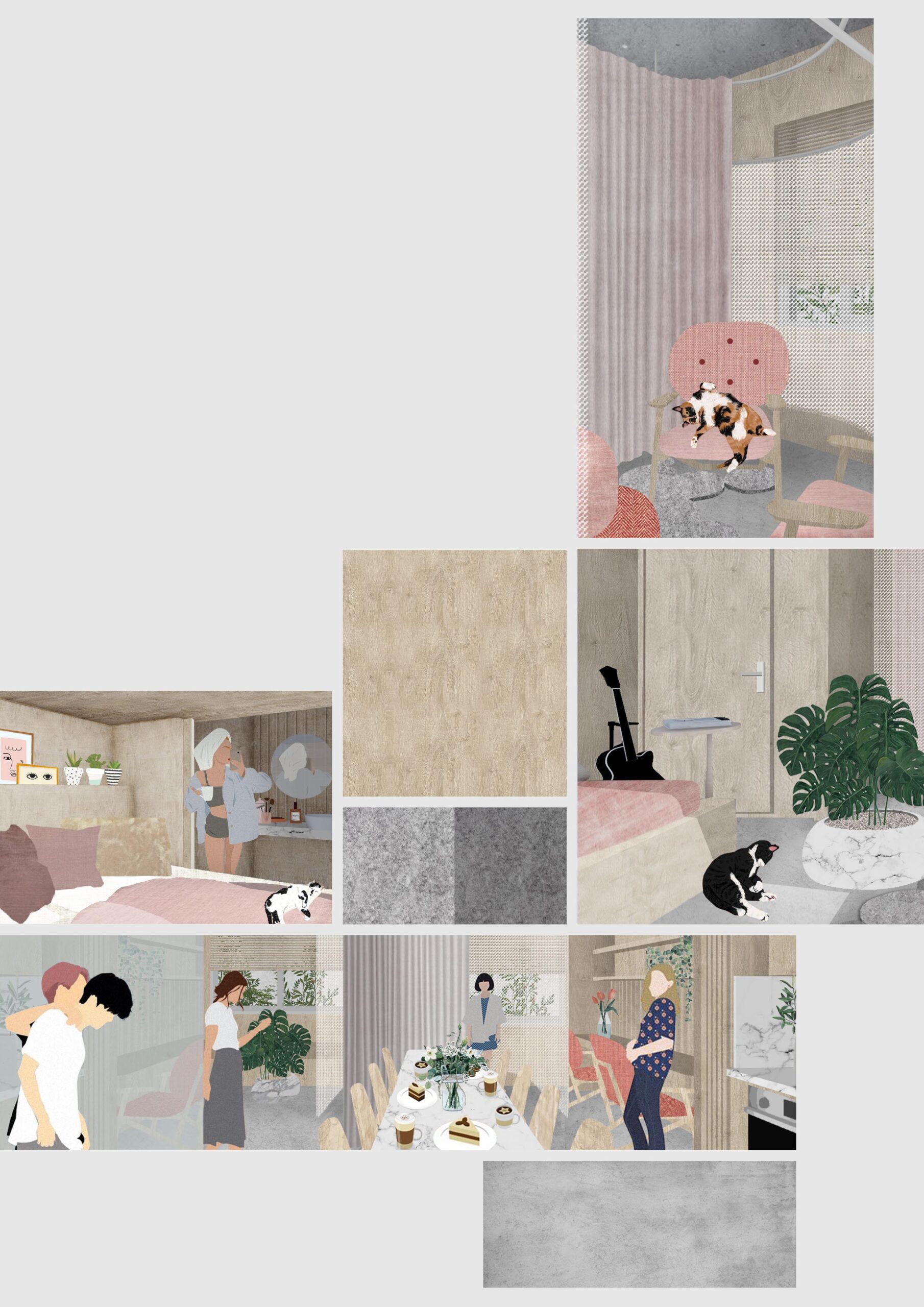 This apartment is built around an empty space and its enclosure not only acts as a walls, but forms part of the actual design: it is custom made furniture to keep everything handy, yet out of plain sight. The unit can be further subdivided into two conceptual subunits: a fixed block (bedroom and dressing room) and a flexible block. The latter is arranged in such manner that forms part of the "empty space" while still being secluded; its main virtue is avoiding monotony and dullness related to working routines. Its double layered moveable boundary will act as a buffer to sonic or light pollution and play a vital role in merging the different aspects of the inhabitants needs. Within the apartment, confinement will be redefined according to demands of home work regimes and stress free environment.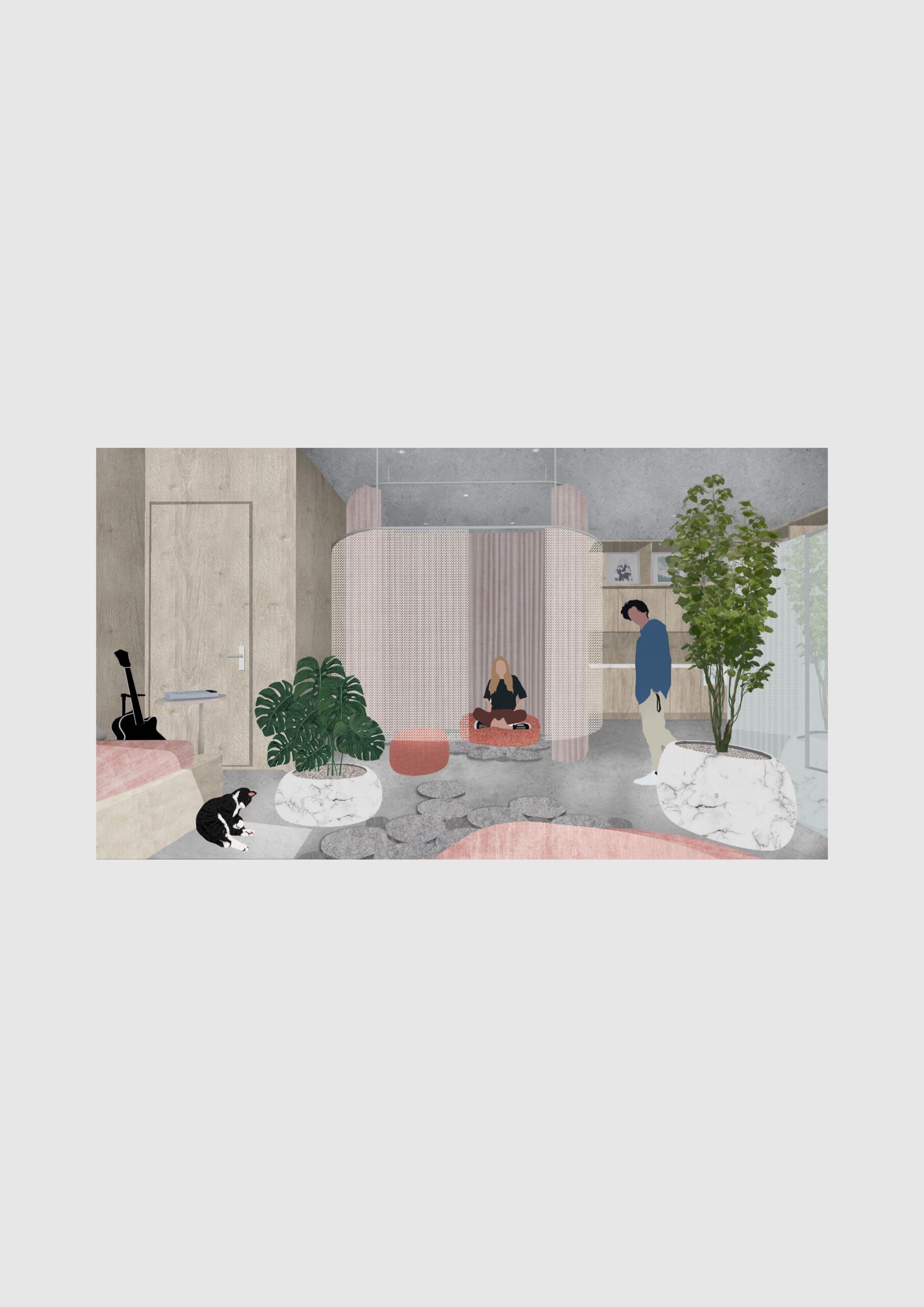 The Board: