The designed living space represents a balance between everyday life and work.
Created for two people who value a functional space that easily adapts to their changing activities and needs.
On the perimeter of the rectangular apartment, a bathroom, kitchen, living room and bedroom are entered. Dominant is located in the central part of the apartment – designed on a circle, is the most important point and a specific cycle of everyday life and work. In it there is a large table and a convenient space planned around the periphery for storing documents, books, etc.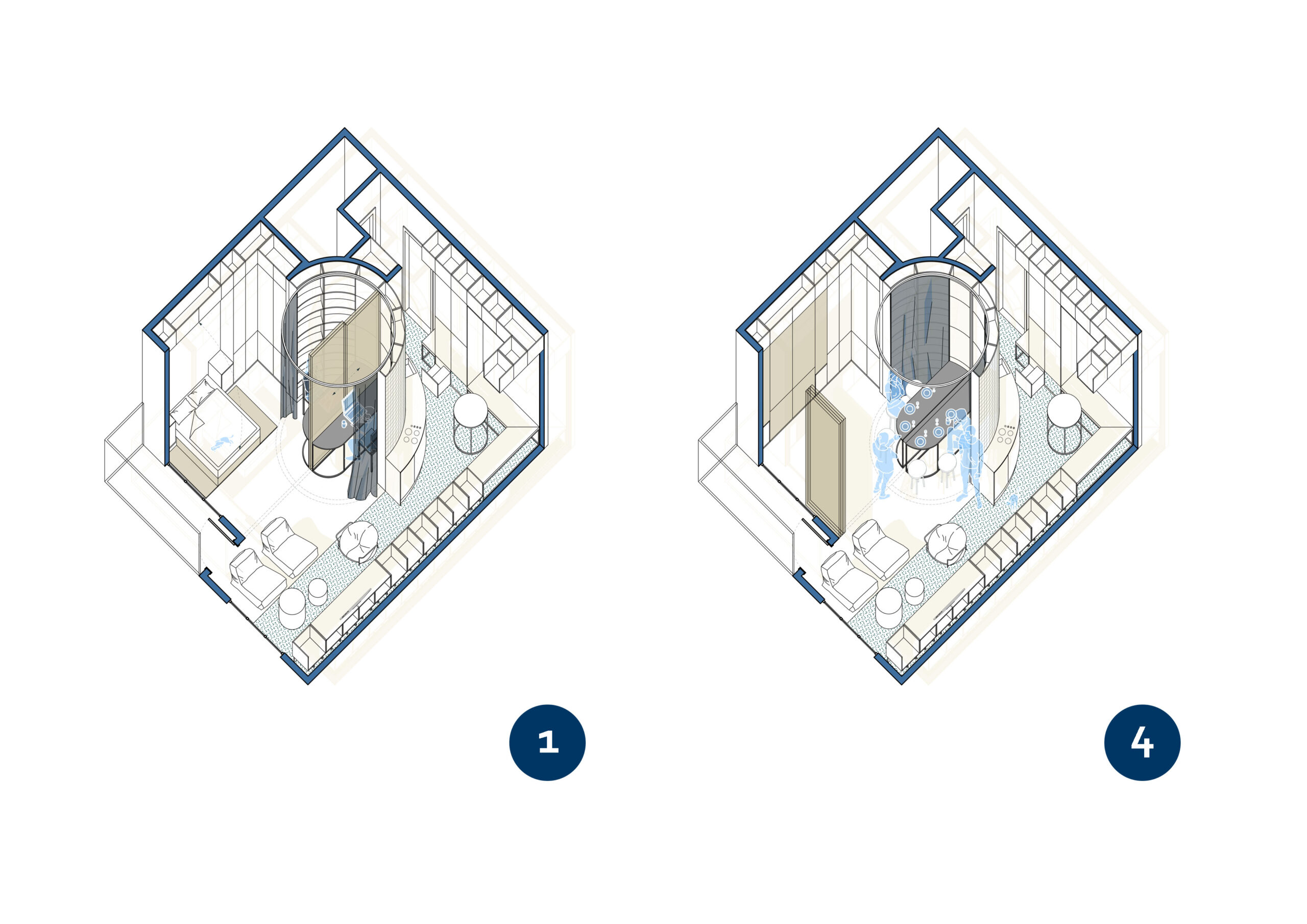 The most important task of the designed tube is to enable two people to work comfortably at home. The center of the circle is divided by a sliding wall that separates two workstations. If you need to completely isolate yourself from the outside world and the other inhabitant, a curtain will allow you to separate yourself intimately. Depending on the needs, people can move the wall halfway, allowing conversation between themselves or separate the wall completely from the living room or bedroom. Party at home? Could use a big table! You only have to clean the work stations, cover the shelves and fold the sliding wall and there will be a place for a considerable party! To further increase the space, the bed is also suitable for storing.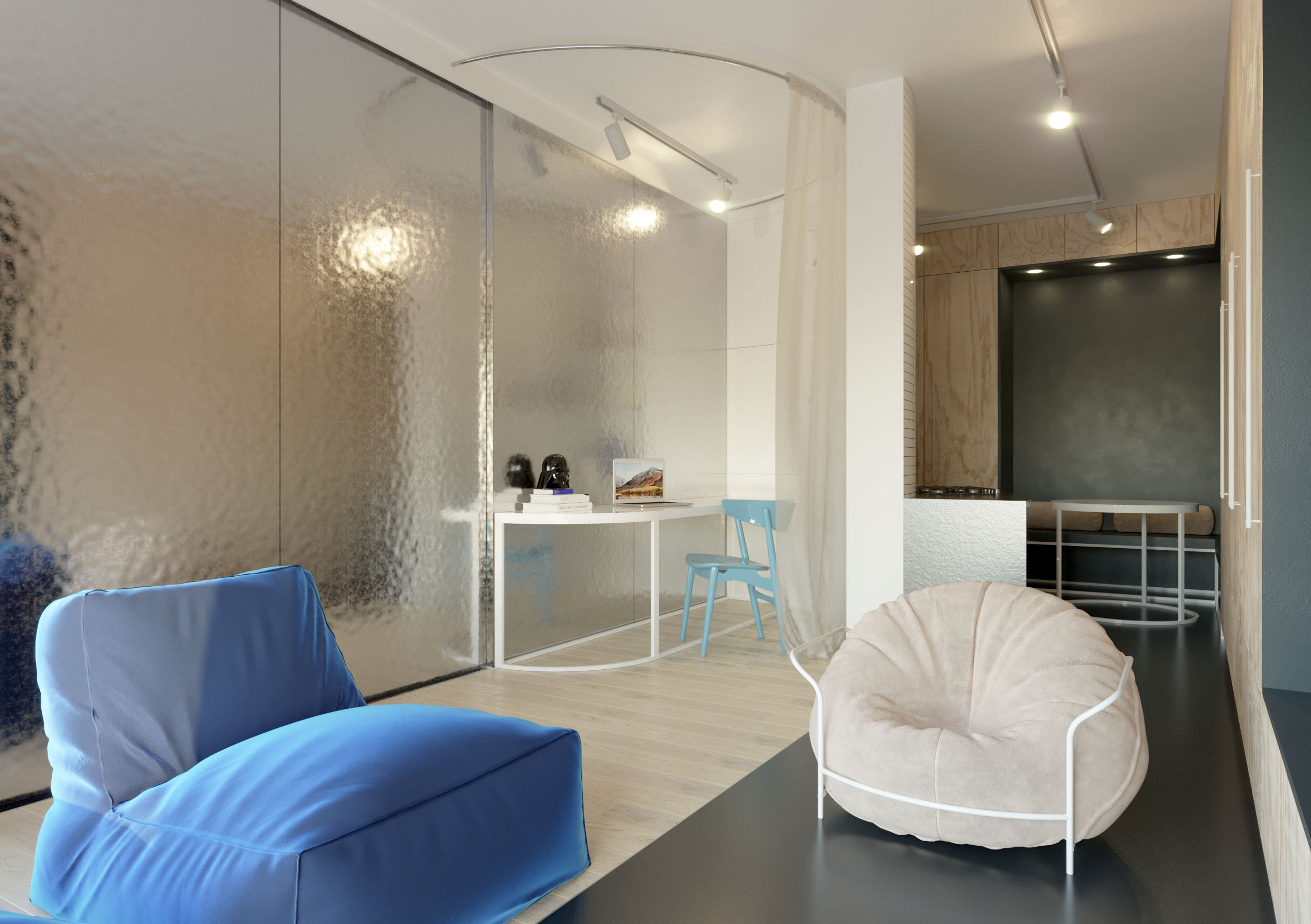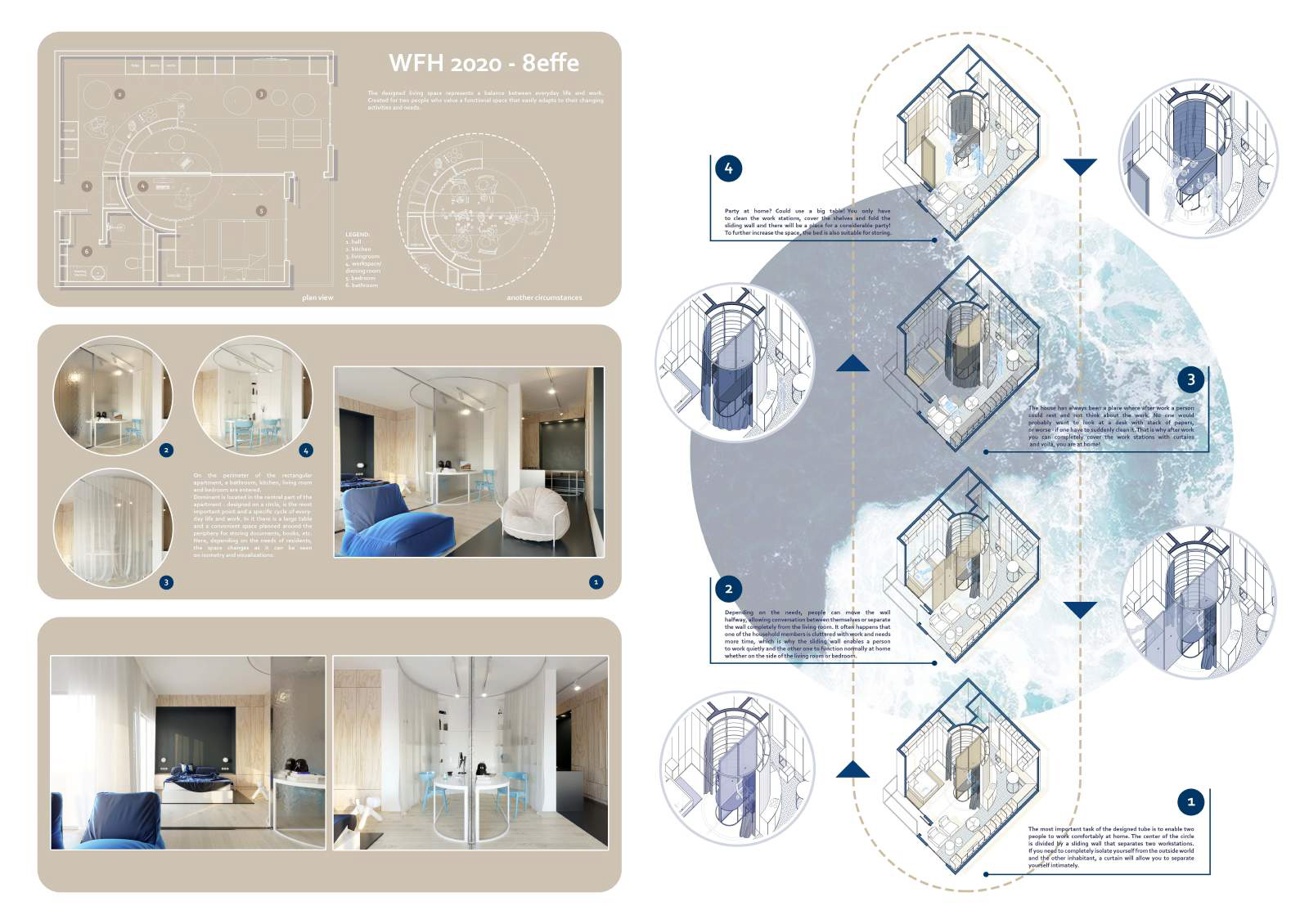 The Board: