How to share the space you live in, when you have to sleep, eat and work.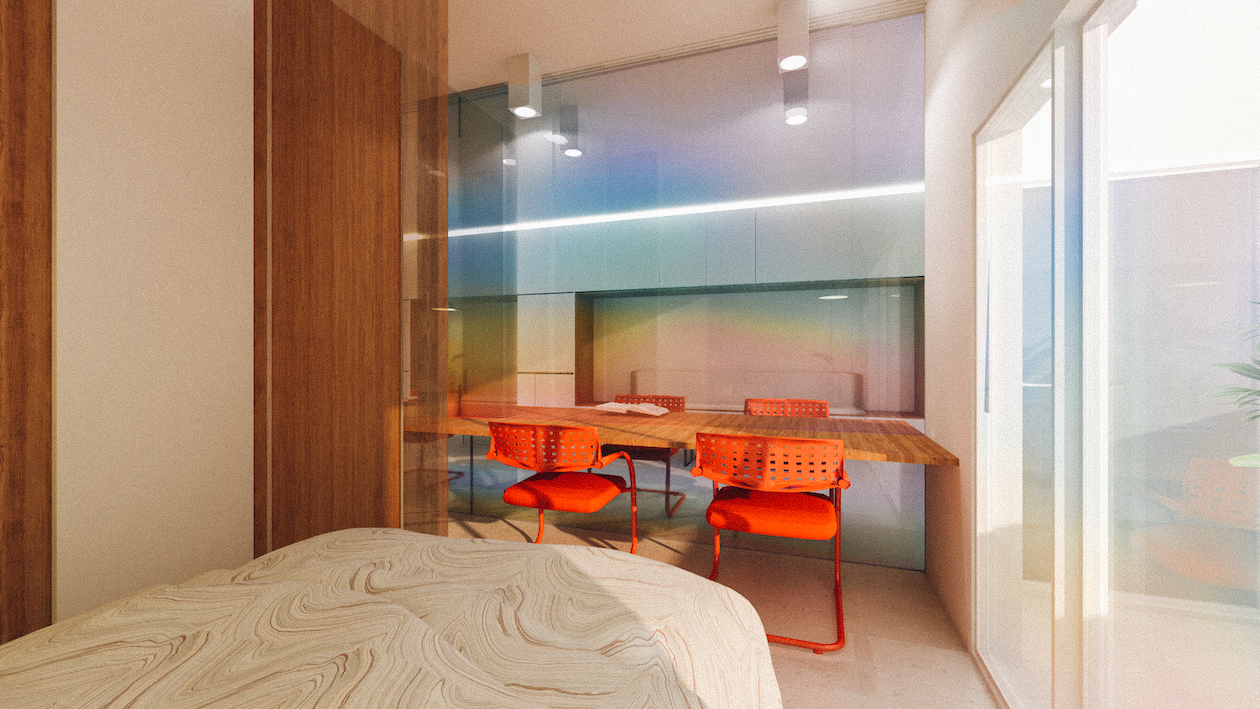 The proposed space is intended to be flexible. You can share this apartment with your spouse thanks to several configurations: Totally open, like an open space, where all activities intersect, Or on the opposite, by privatizing the spaces thanks to a set of modular partitions.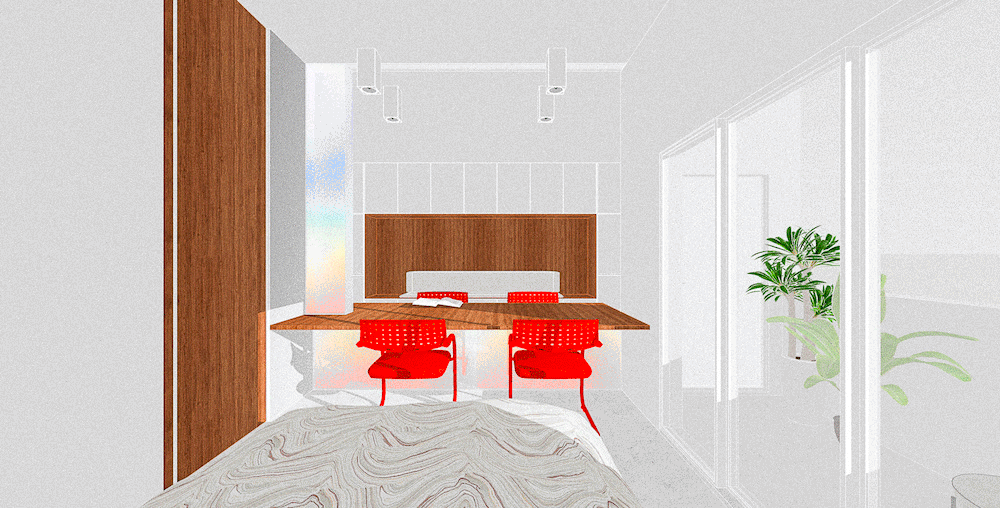 It will be possible to create a common work space, semi-open to the living room, but also to divide this space into two distinct work areas where everyone will find his privacy. These different areas are designed thanks to wooden doors, removable. The workspace is divided by sliding glass walls dressed with a holographic adhesive, in order to maintain sound and visual intimacy but to alway work close to a natural source of light. These glass walls or the extension of the windows which are parts of the living space.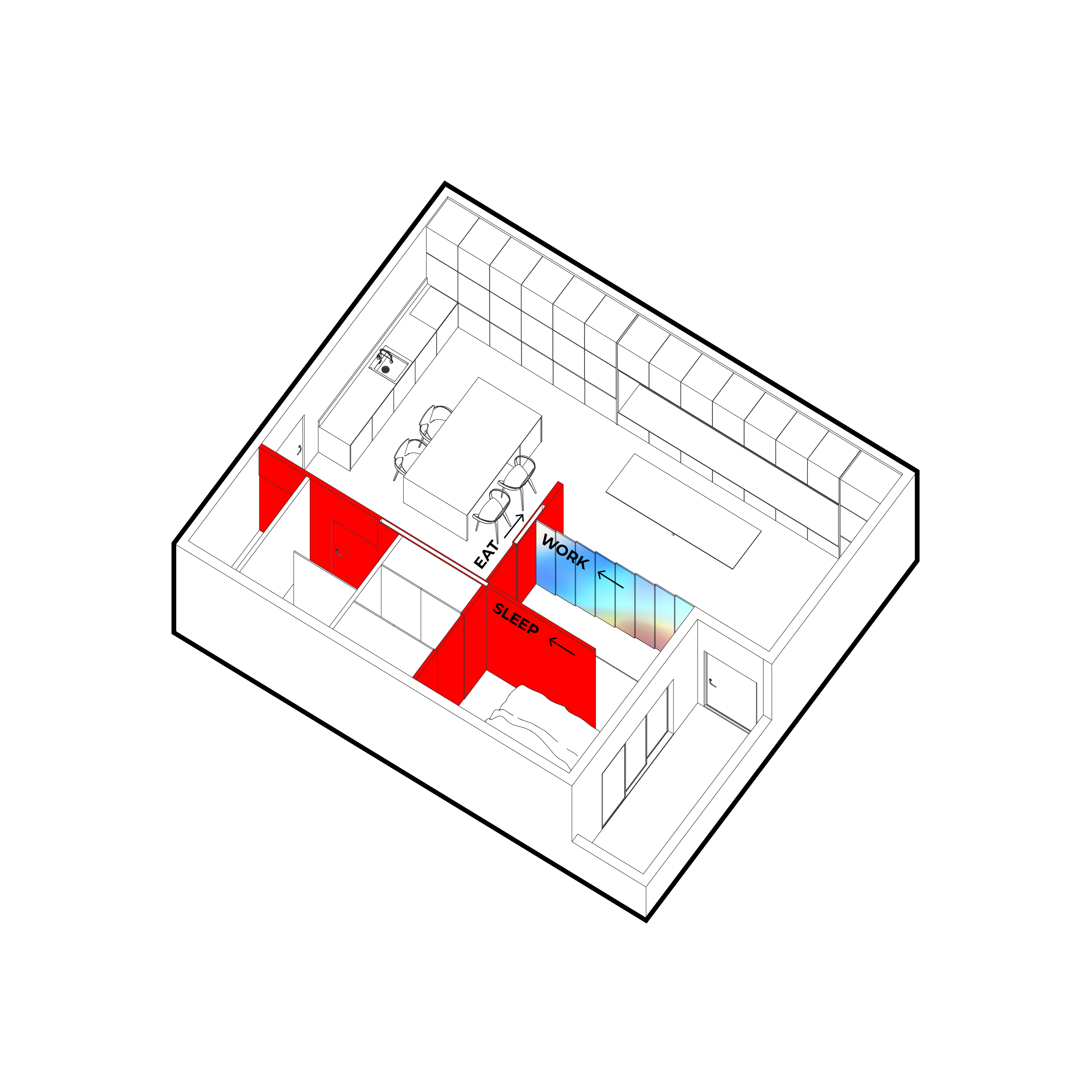 The Board: