Years ago we saw for the first time the drawings of San Cataldo cemetery in Modena by Aldo Rossi.
We visited it one year ago, while we were going back to Milan by car after Easter holidays.
Our visit was a great as well as disappointing moment. We were expecting the materialization of rationality dream, but we found a mysterious and undecipherable ruin.
All the versions of San Cataldo have the same relevance, including the built one.
Therefore, we want to give a physical materialization of Rossi's drawings and a new image of the existing cemetery.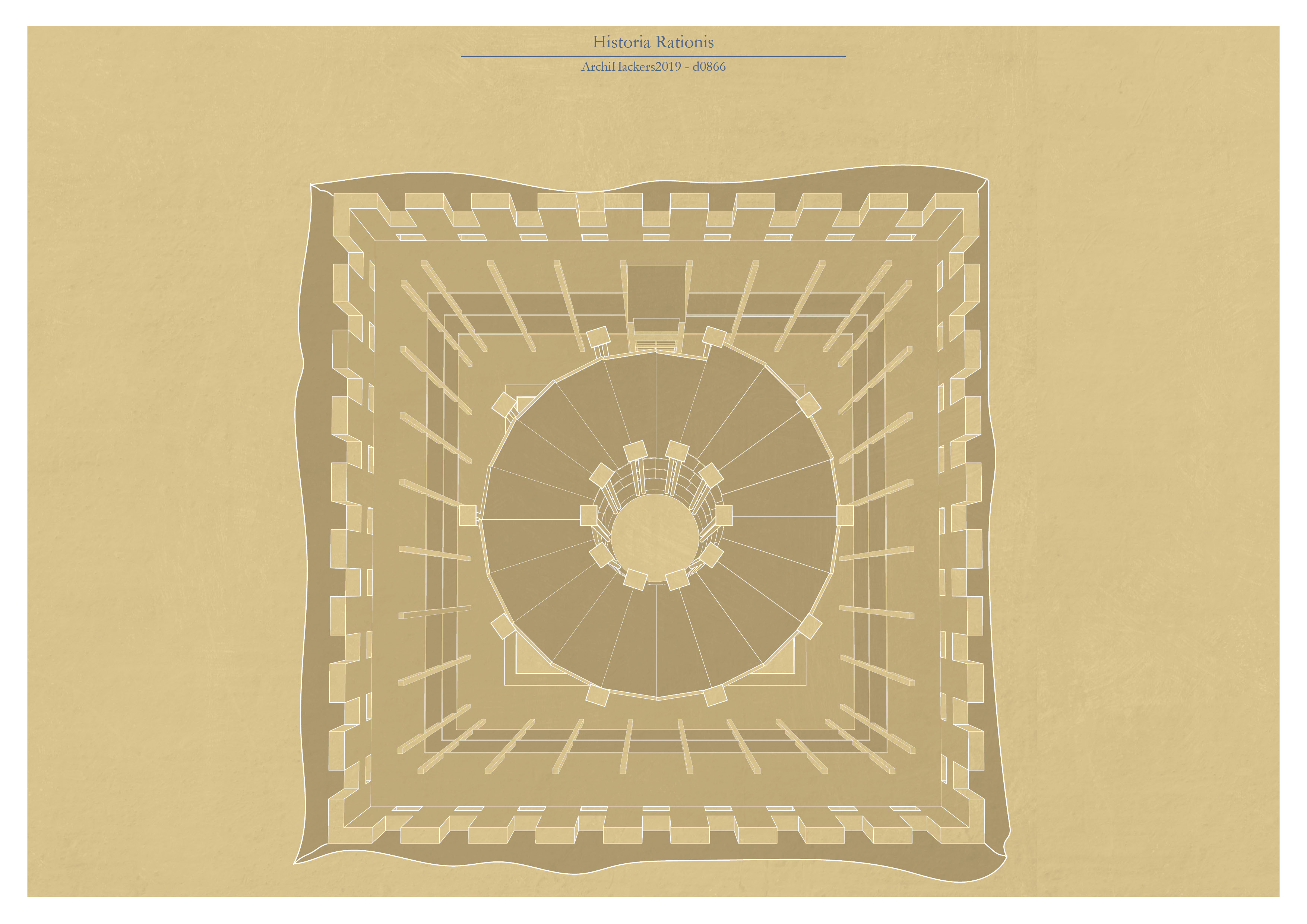 The cemetery of San Cataldo stands alone in the suburbs of Modena. A full of meaning design happened into undecipherable volumes. A red cube is standing in the middle, surrounded by a large uncultivated piece of land. Its façade is completely covered by a plaster that has decayed during time. Aldo Rossi considered this "ossario" as a tribute to the Jewish cemetery that is standing next to his buildings. When we visited it, we were missing this piece of information. We were thrilled by this amazing object, monumental in its loneliness. It was the centre of our attention for dozens of minutes, until we crossed its façade and we found its banal interior. Our design intention starts from our contrasting feeling of exaltation and disappointment. Aldo Rossi produced several designs of San Cataldo cemetery. As it is not possible to state which one is the final version of this design, we acknowledge the same relevance to all the existing versions, including the built one. We introduce a spiral stair in the middle of the "ossario" courtyard, along which all the several drawings of San Cataldo that Rossi produced are exhibited. The stairs end on the rooftop of the ossario, which becomes a panoramic point on the whole complex. The view is filtered by a semi-transparent curtain that is hanging on an extremely light structure. The curtain covers the whole ossario, it touches the ground. The panoramic view of San Cataldo is projected on a screen; the form of ossario dissolves.
The Board: