Hacked Opera House combines vaults generated by spherical shells with elliptical disks.
The additive architecture process, theorized by Utzon, where prefabricated elements were joined onsite to create a whole, is well combined with Jean Nouvel idea for his National Museum of Qatar shaped like a desert rose; the generative actions of the wind, sea spray and sand create a sort of flowers that are the result of aggregated mineral crystals.
Both architecture, due to their own intrinsic complexity, are similar from any point of view both inside and outside; as a result Hacked Opera House integrates both architectures homogeneously.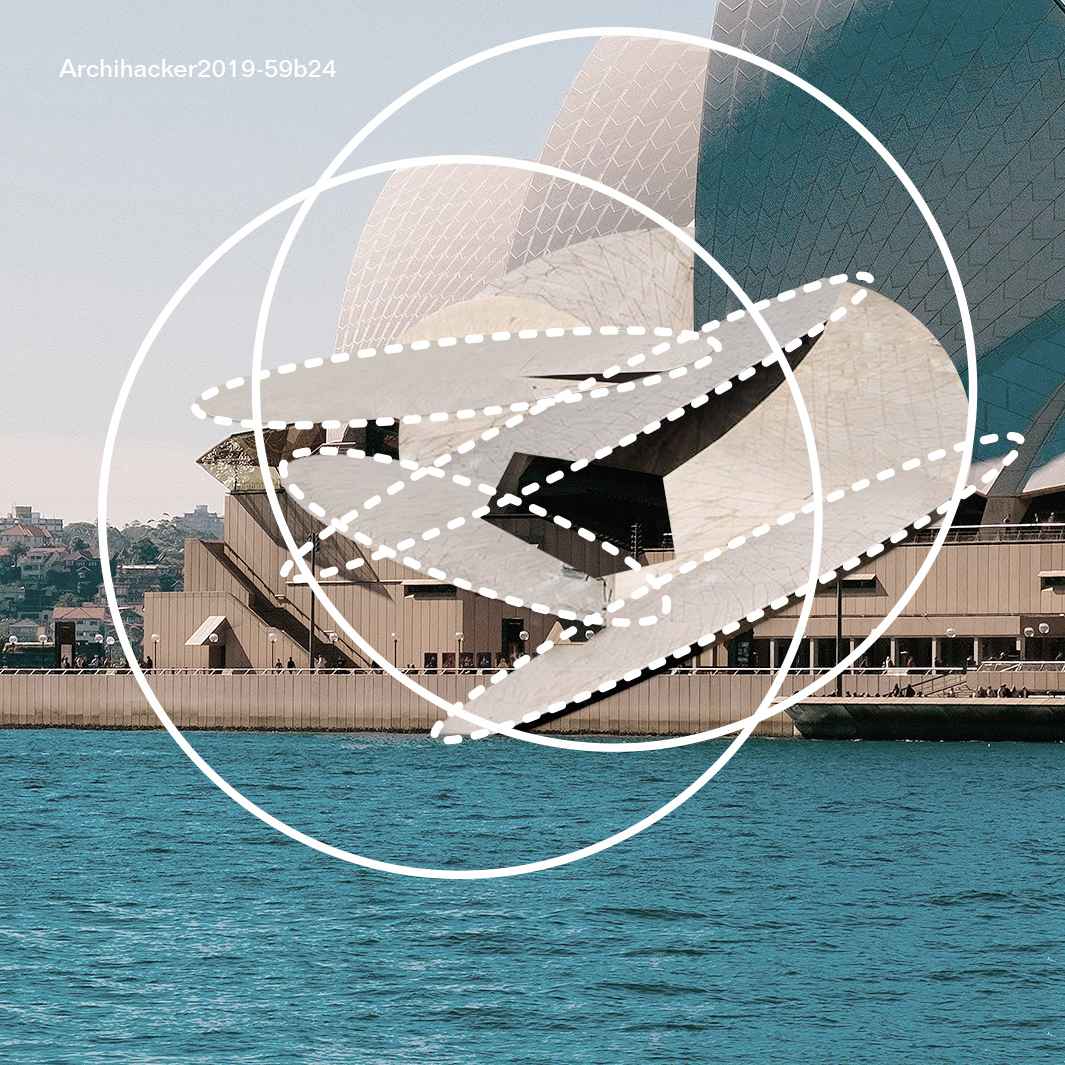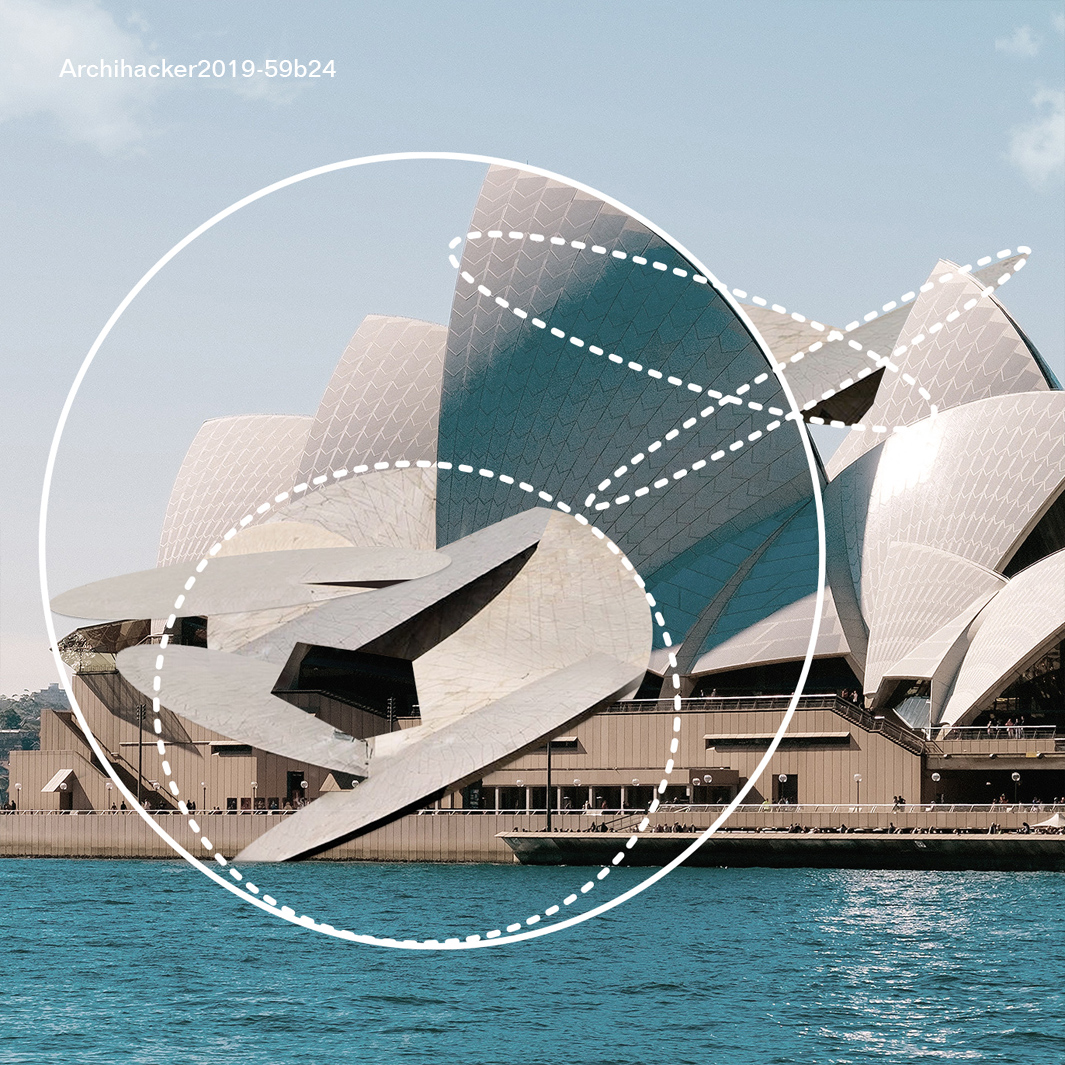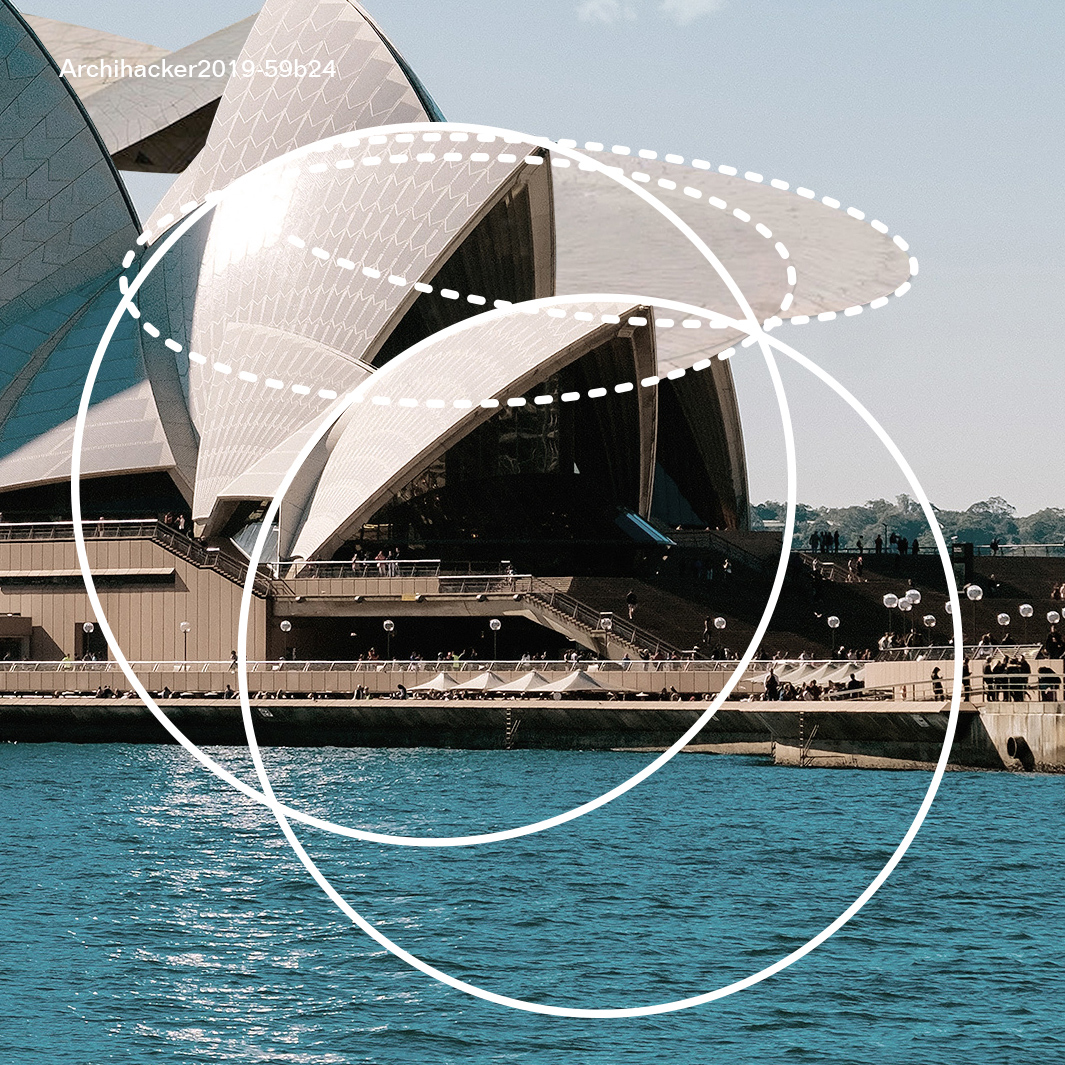 The Board: