Our project moves around the easiest element as possible: the line. These lines create the space and functions. For each different function is related to a different colour, in order to help the users to orientate inside the area.
The line itself change function, it can be a sidewalk, benches, a light pole, a light, a table and so on.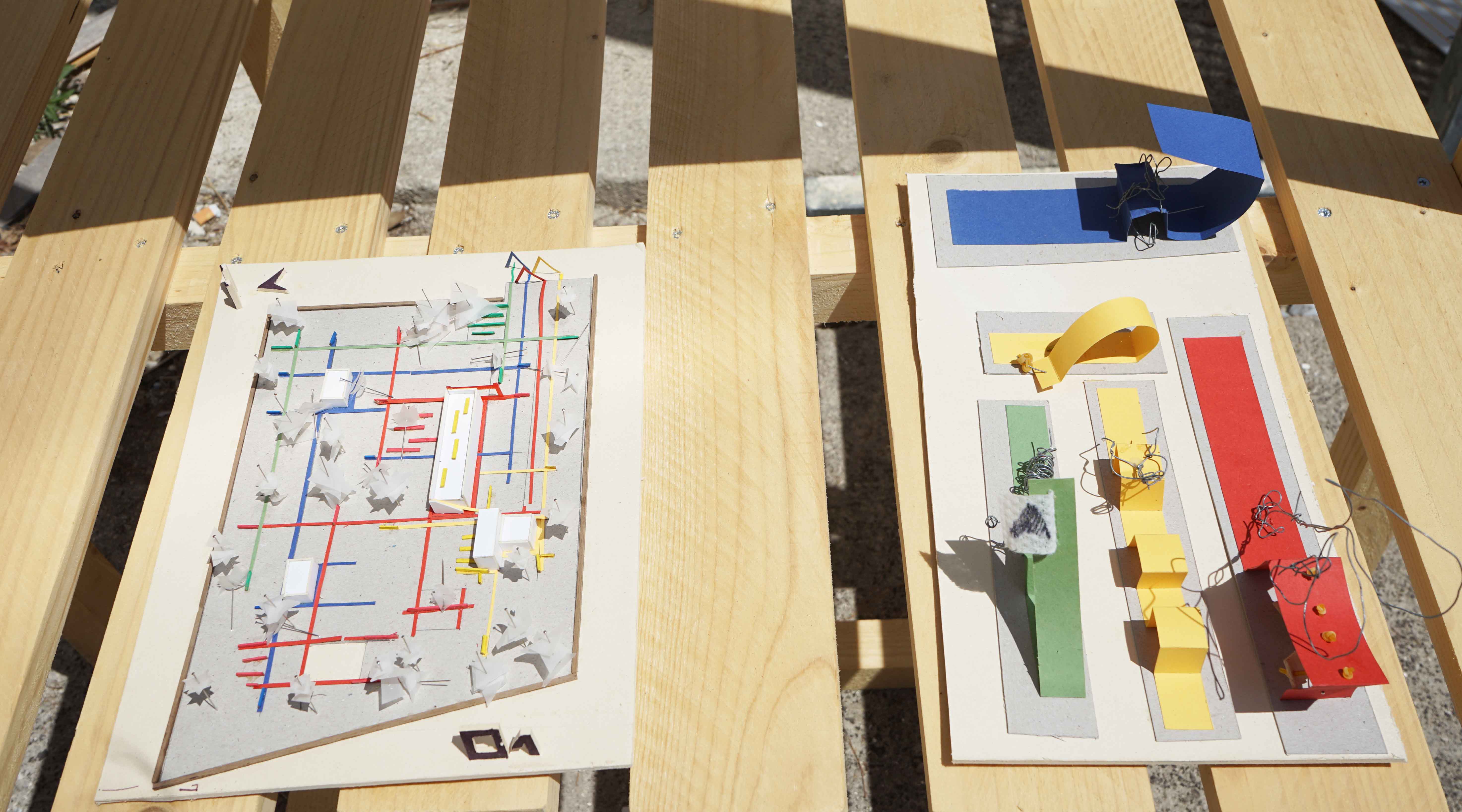 The main building changes function with the goal to become a polyfunctional space for conferences, theatre, etcetera; it has also a workshop area.
We have added a little volume for the restaurant so it's possible to have a more covered table.
All the project focus on the idea to transform the entire area in a lived space where people could spend time.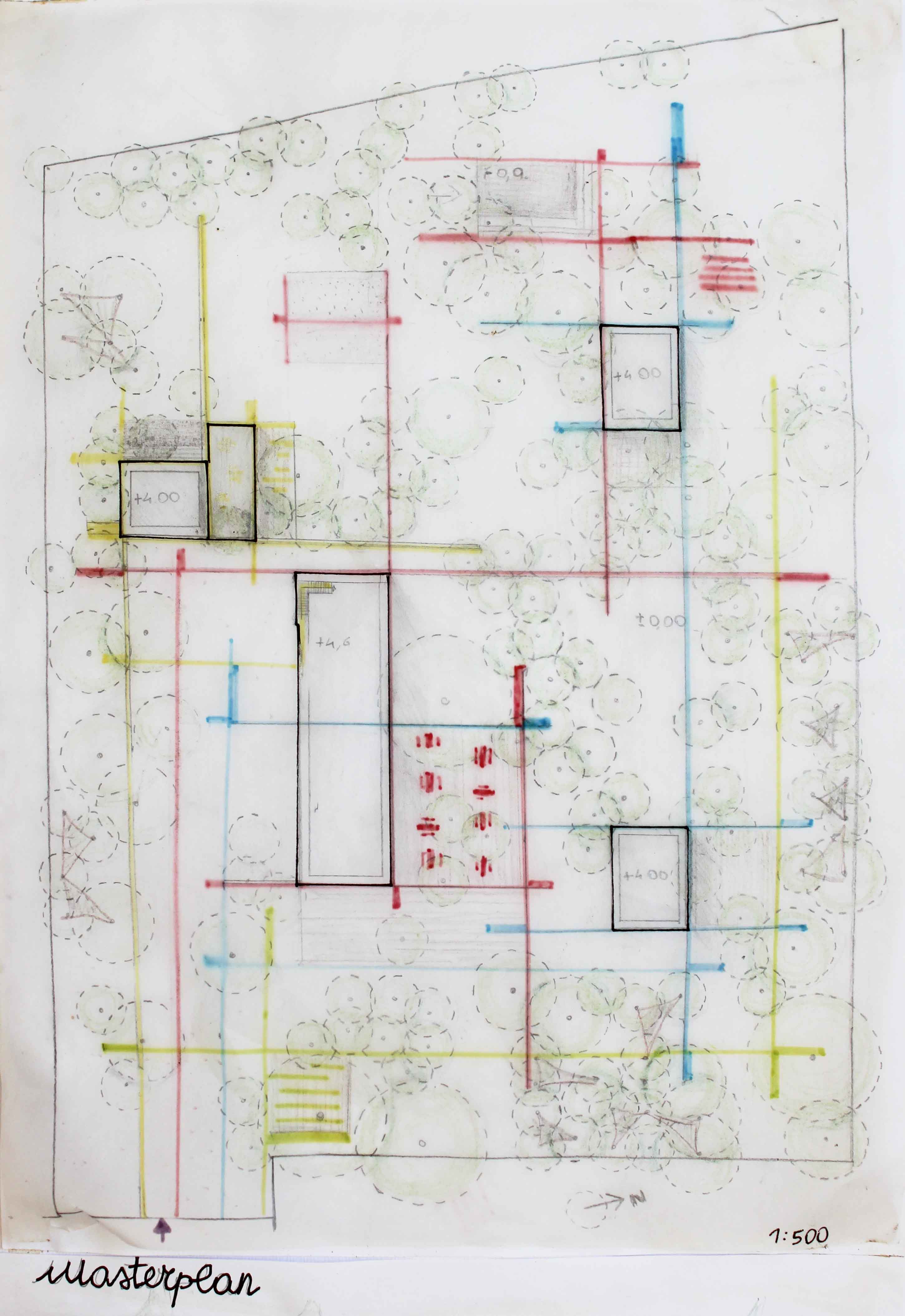 We have also created 4 triangles as the beginning of each line in the entrance to make it attractive and seen for passersby.