"Living / working / services / common facilities"
What if these 4 uses could be independent but also complement each other?
Would the superposition of these uses make it possible to create new ones?
The "Flexible Flat" project proposes to re-examine spatially and architecturally a new way of living, between work and apartment life.
The different uses are organized around a central space. 4 fixed blocks are organized around it and define 4 spaces: kitchen, bedroom, living room and office.
4 sliding walls make it possible to modulate the apartment according to the needs of the couple. Thus, the central space becomes an extension of the rooms or can become a real sphere of isolation.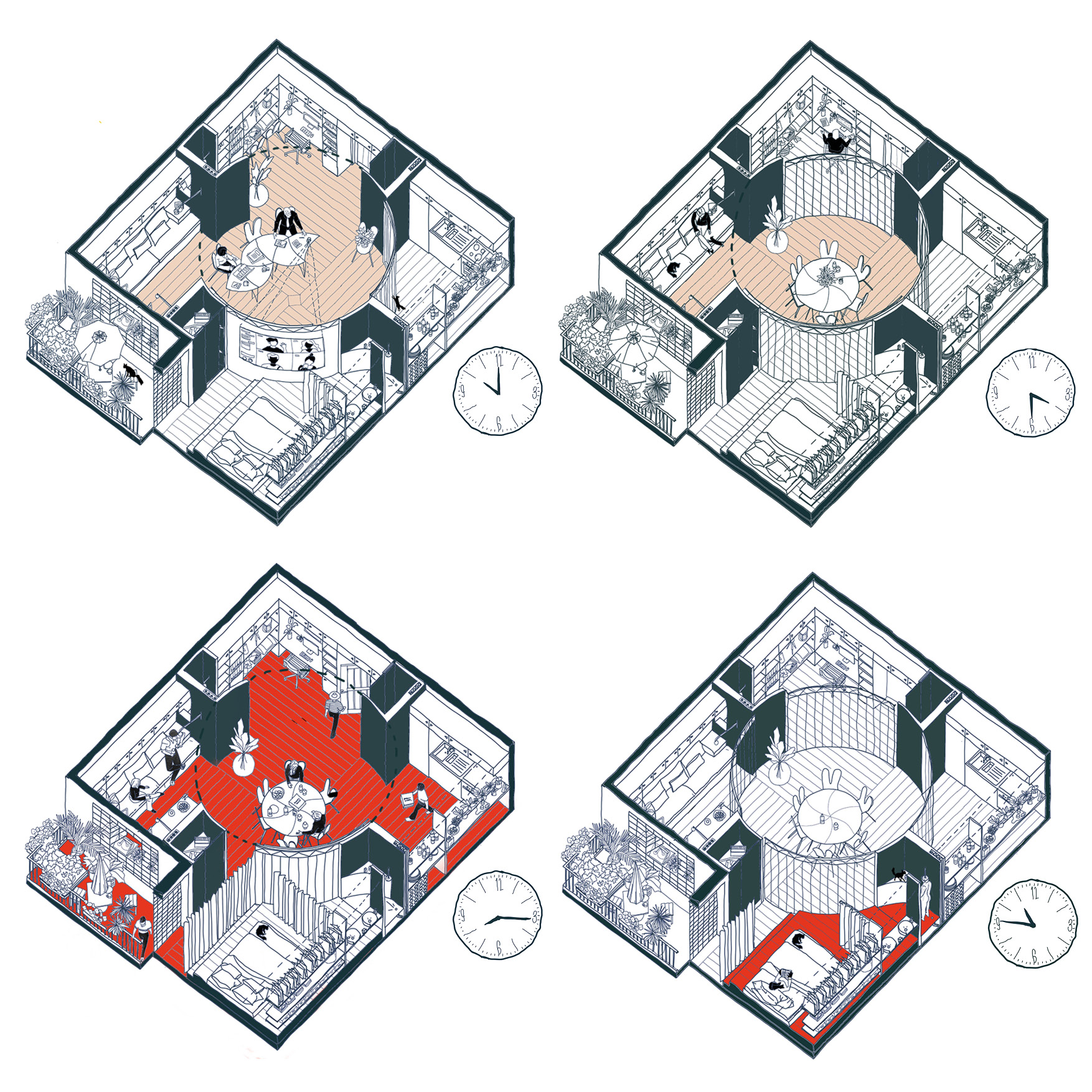 The axonometrics represent different spatial organizations of the apartment: kitchen, bedroom, living room and office. In response to these different uses, 4 fixed blocks of the apartment can accommodate essential functions such as: a shower, a sanitary, a dressing room and a reading corner. The sliding walls allow you to appreciate, at different times of the day, different volumes. The modularity provided by the architecture of the apartment allows users to define the size of the spaces as desired. Thus, it is easy to isolate yourself or, on the contrary, to open the apartment almost entirely.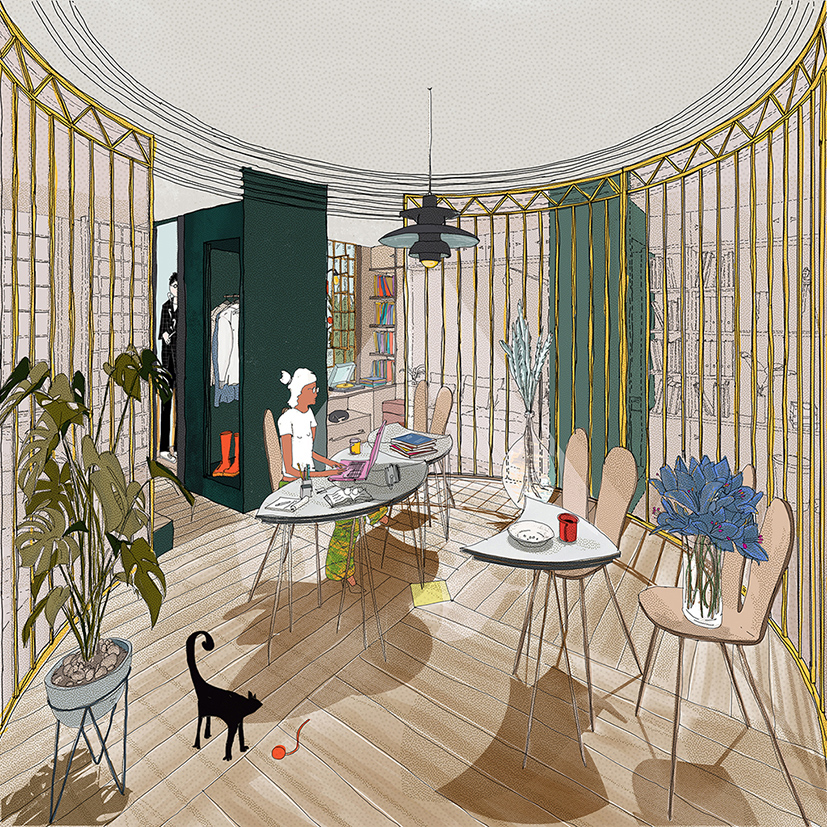 The perspectives allow you to appreciate two configurations of the apartment. One during a working day where the central space is used as a videoconference location. The other takes place at dusk, the two protagonists each take advantage of their side: sporting activity in the central space and quiet reading. The flexibility of the apartment allows everyone to enjoy and arrange the space as they wish.
The Board: