The project should live in an environment. Adapt to its shape. Harmoniously fits in both urban and natural context and to be an adornment complementing the environment, but not destroying it.
The concept of the project is in the simplicity of the forms, the verified proportions of the volumes, located not directly on the embankment, but attached to it. As a result, there remains a passable, free street for walks.
You don't miss the opportunity to get off the usual route and conveniently sit on a reclining chaise lounge or bench. You can almost completely hide from the eyes of passers-by. Lifting your head upward you will see the bright colors of the canopy associated with the stars and giving a cool shadow on a hot day. Enjoy a conversation at lunch or have a drink with friends, secluded in the recess of the platform.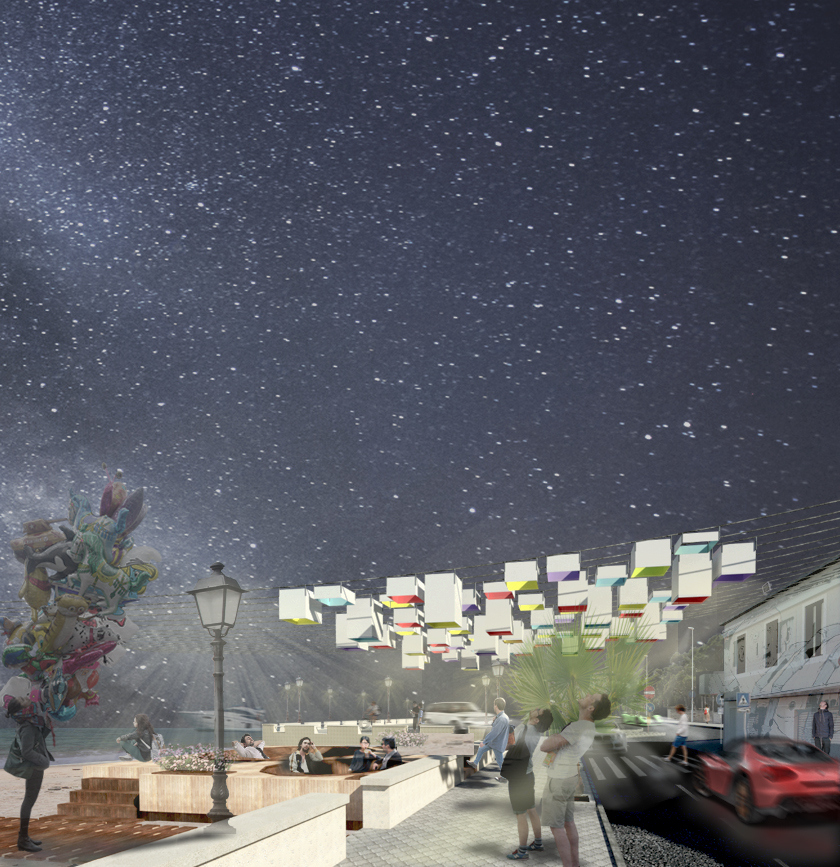 In the evening public space is transformed - its main technical advantage. Plafonds on the principle of blinds are moved manually and create a bright installation directly above the urban waterfront of S.Cataldo and lit by the light of the street lamps. Sitting in the bowl offers a stunning view of the Milky Way, to the sound of the surf of the sea. Do not think about anything, just enjoy, communicate, dream, rest - live life to the full and catch your star.
The Board: