Piedmont, North Italy
Lake Orta, Italy
45°47'36.93″N Latitude
8°24'6.91″E Longitude
At night the building's orientation provides the inhabitants with a romantic and relaxing view of the sunset behind the mountain. The building's form, transparency, and suspended bed accentuate the floating aspect of the design. The building provides a day and night view of the historical Isola San Giulio.
The building design includes a shading device that consists of vertical and horizontal bands formed around the sphere. It acts not only a shading device but also as a screen to provide its inhabitants with privacy. The outdoor plantings in the building's design serve as a water filter system for plumbing.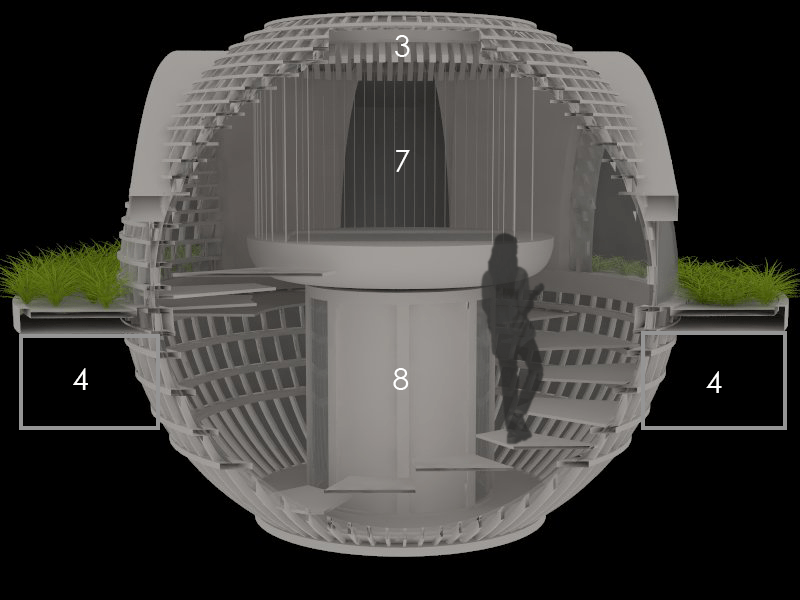 The first part of the building form stemmed from the idea of a spherical shell with a smaller sphere inside of it. The shell acted to hide or show what is on the inside depending on the direction of one's perspective view of it. The building design then began to take on the shape of water interacting with the spherical object as the waves sway back and forth. Thus, creating a situation where the form would conform with the shape of the sphere as it goes up and around the shell. The outcome at the end of this process is a set of framed views which amplify the experience of the interior of the shell.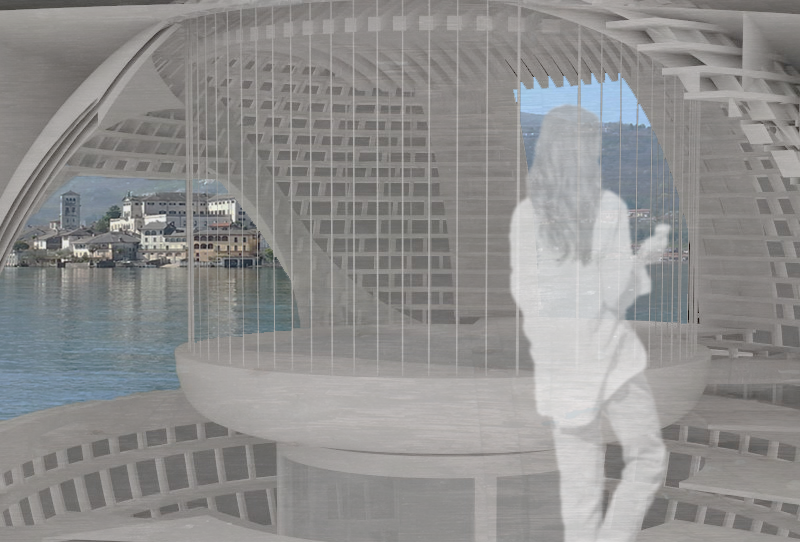 The design provides visitors with a relaxing, cozy space to wind down from a day of exploring and adventuring. The special room located on the first-floor plan can be used as a meditative space for occupants to use. The feel of the swaying of the building as the waves rocks it, the salt of the fresh air and sound of the moving water transforms this space into a relaxing, peaceful space for the mind, body, and soul. This can be moment of tranquility can be best experienced at dusk and dawn. Foreigners aren't the only ones who get to experience a stay at the Shell. The locals can get away for a relaxing stay on the water for a day or two. Due to its location, access to the Shell is limited since the occupants can only access it via boat.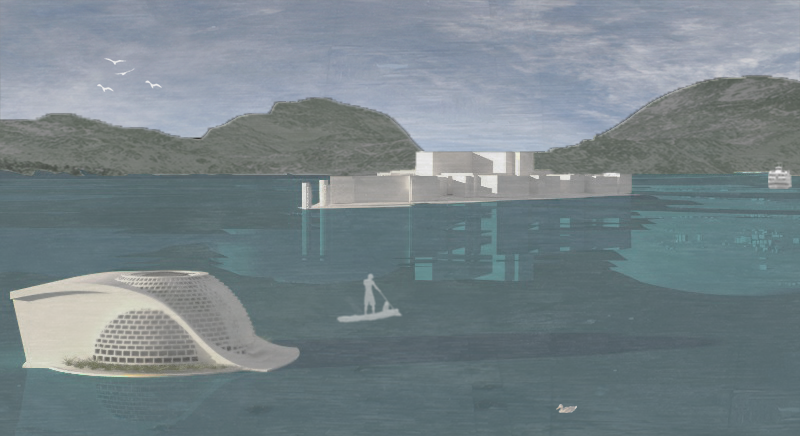 The Board: