We live in a fast-evolving world. To keep current with it, humanity has to leave its old ways and pave new roads to embrace the inevitable change.
The importance of personal multifunctional space became obvious to humanity during the pandemic. Recent events have shown that life can no longer be divided by strict boundaries. More and more people understand the unity and interconnection of all life processes.
So in these unstable times, the private space should become flexible and secure to be a safe haven, a personal domestic oasis, where its owners can find a feeling of security and relax their mind and body.
To make such an oasis as comfortable as possible, natural materials and colors were used in this interior design. It allows a person to stay in such a space for a long time without causing any discomfort.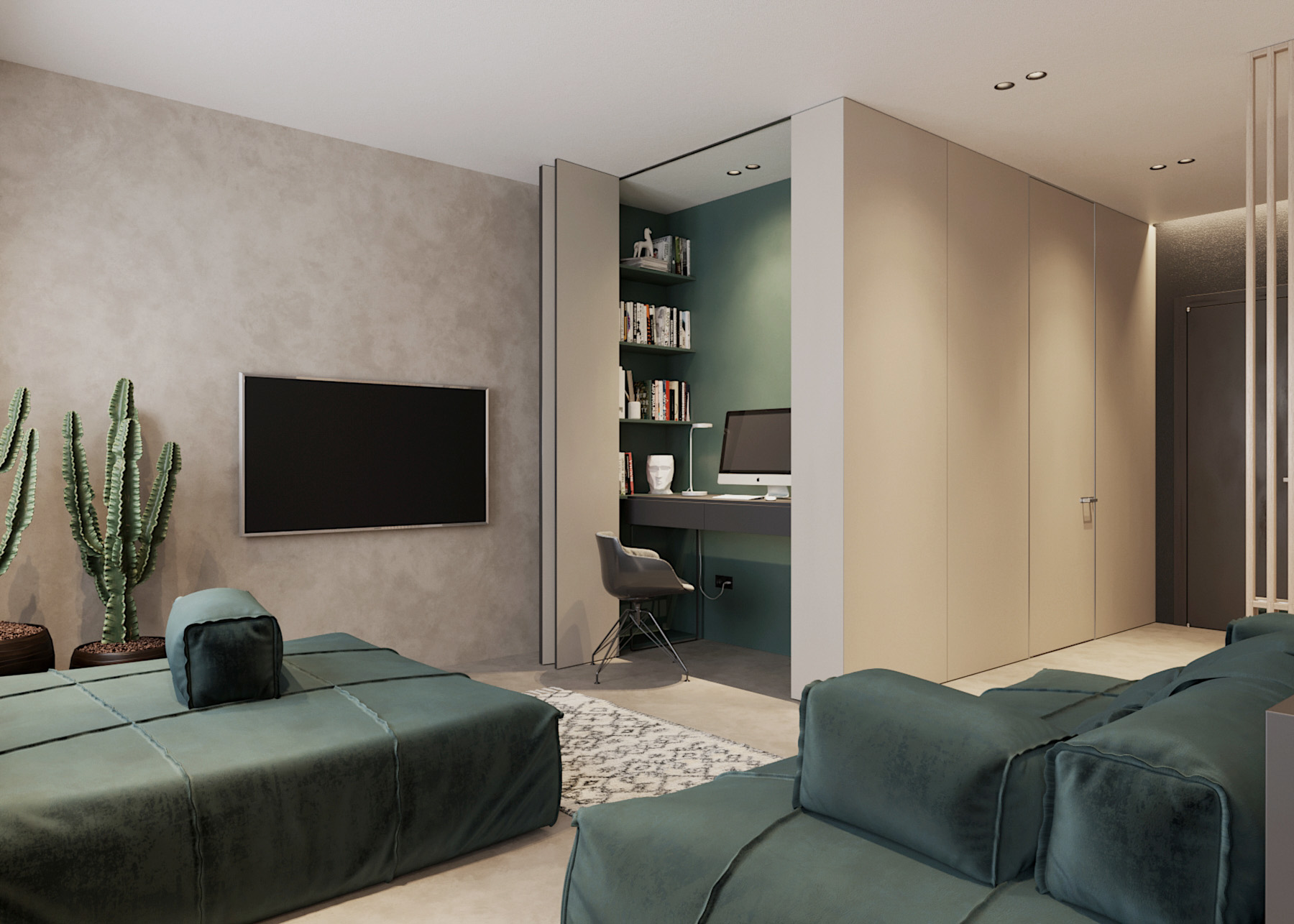 The planning solution was made to satisfy all the traditional living space functions. At the same time, if need be, it can be easily transformed into a working place. The oasis theme runs through the entire project. Green oasis islands either appear before us, opening up new opportunities to work from home, or disappear behind screens, thus maintaining the comfort and the harmony of the living space.
The Board: