This design investigates the re-industrialisation of our townships by using urban agriculture as a design driver. Global issues such as food pricing and population growth, these issues have had an impact on food as a resource. The proposal provides a food hub in Mamelodi. The architectural exploration of the design aims to create a space that can act as a catalyst for economic growth in the Mamelodi West. The plan seeks to create a food production space that connects existing networks found in Mamelodi. The systems are informal markets and spaza shops located in the area. The design proposal will revitalise the township economy to alleviate the food insecurity issue and unemployment found in the area. DIJO aims to create a close loop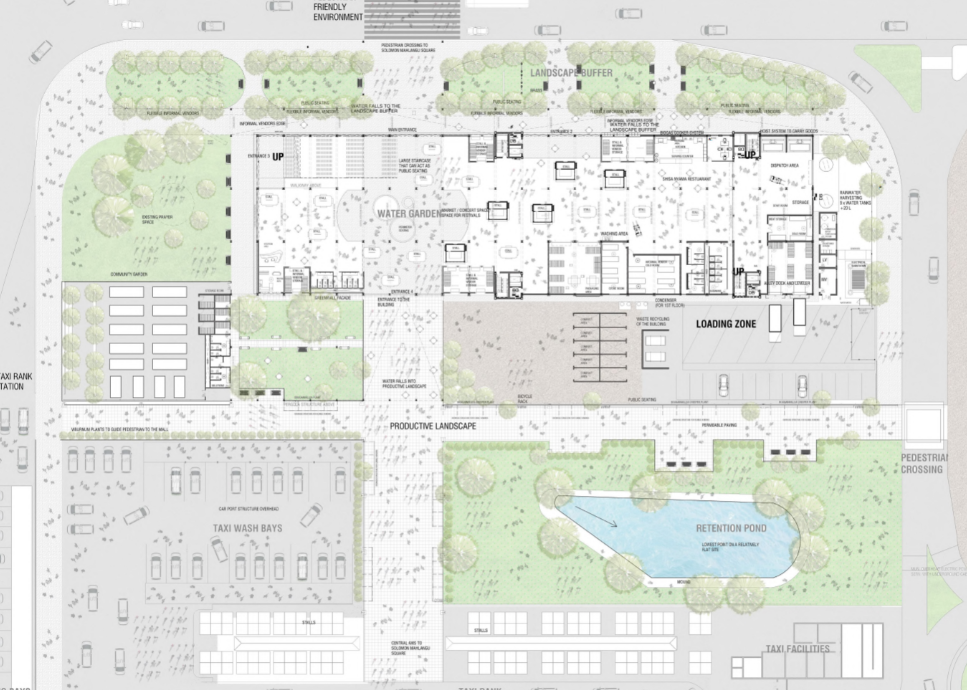 Floor plan of the scheme.

Section of the scheme.