Design solution of the coastal area in the Komsomolsky district of Togliatti consists of two parts:
– The first part is a project of the pedestrian gallery.
– The second part – project of a children's playground.
1. Pedestrian gallery. The main task is to give the territory a new status and create a center of attraction for people at the level of a town-planning concept.
Peculiarity of territory is the presence of a hill in the direction of residential development, where the difference in altitude is 3 meters, which for the less mobile people turns into a real obstacle.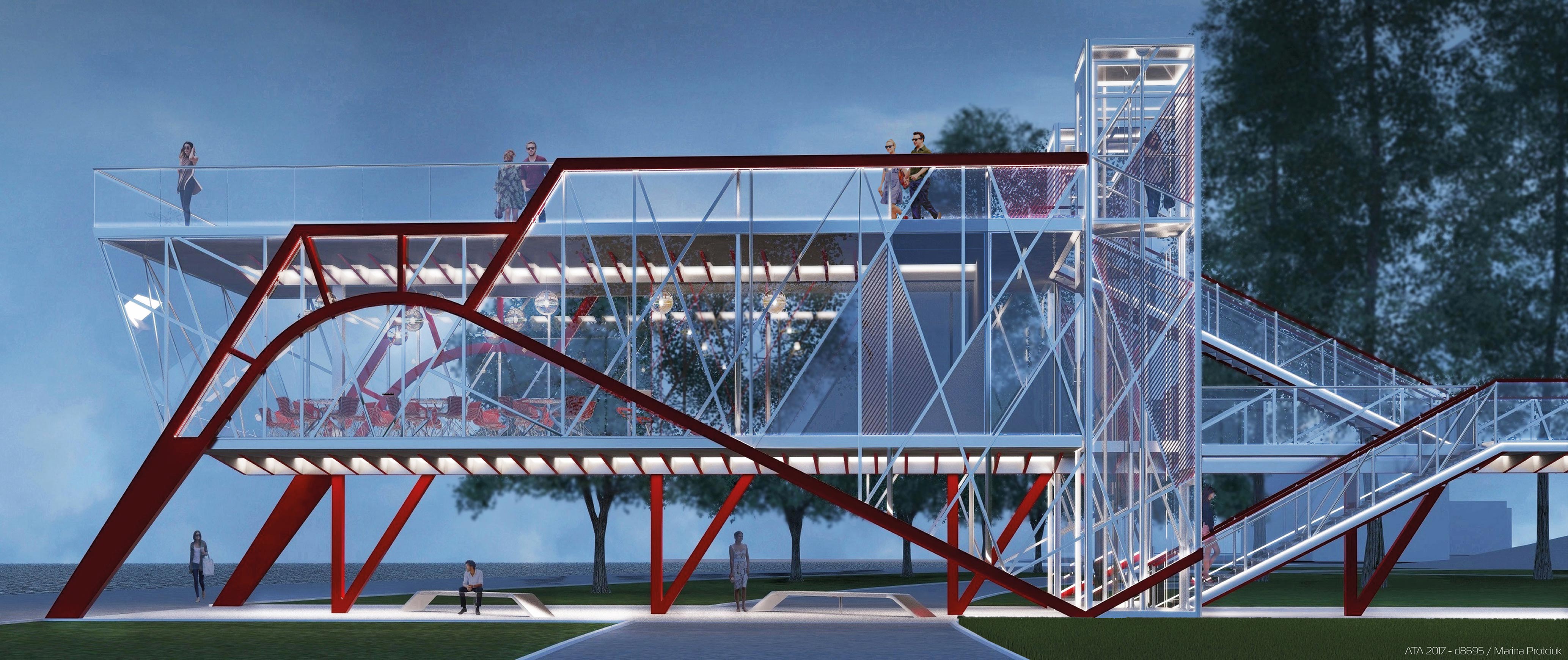 The concept is based on the creation of a pedestrian gallery and a viewing platform, from which people can see the panorama of the Kuibyshev Reservoir, the dams of the hydroelectric power station and the Zhiguli Mountains. The design can play the role of a landmark object for the passengers of floating vessels. Pedestrian gallery provides a "observation" route of movement and is a continuation of the existing high ground. The route is laid from the central alley to the cafe on the waterfront.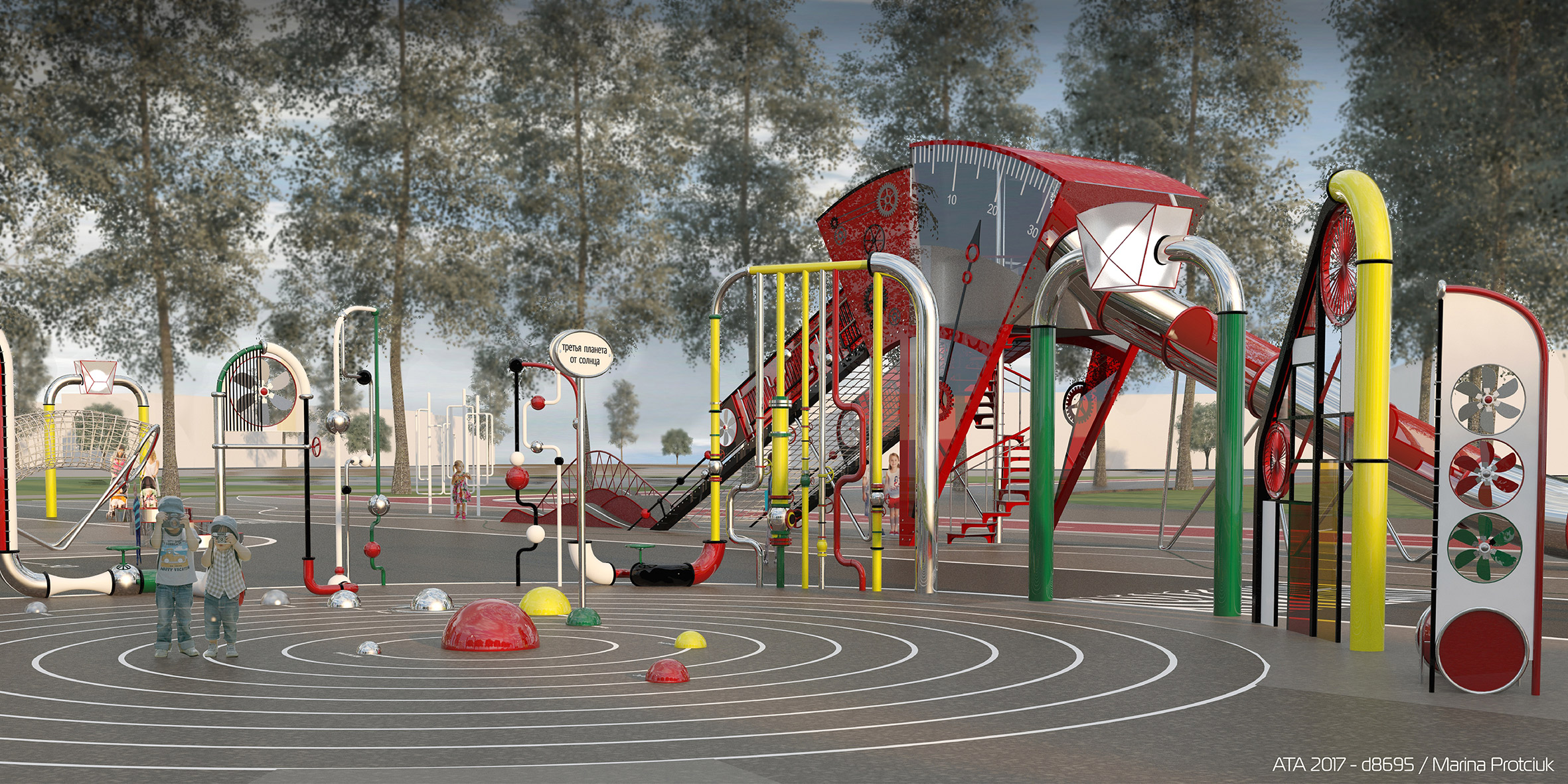 2. Children's playground. The task is the creation of a qualitatively new playing and developing environment where the child will be provided a different opportunities to research the situation. Territory of playground form a several play zones each of which a set of various elements: 1) Net for climb 2) Series of play modules 3) Hill 4) Wall Objects of playground reflect industrial spirit of Togliatti city. Artistic imagery: mechanisms, pipes, gears, transport - everything that perresent an adult life and such attracting the interests of children.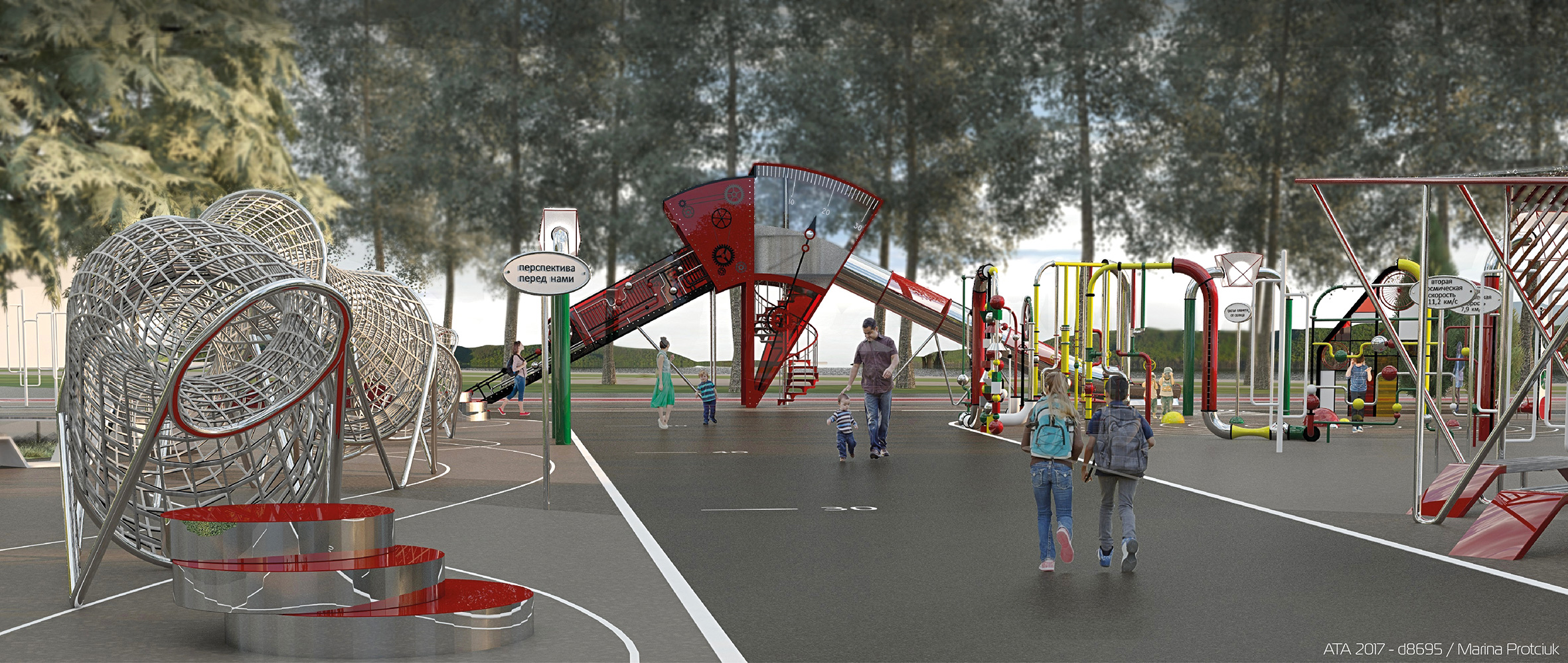 The Board: