In this project, we aim to redesign the site and to redefine its connection to the community and nature. San Cataldo is a charming place with hospitality and abundant nature. By using light material we let the fabrics flow with the wind, with the two systems we developed: wood frame and tent structure, we can present the fabric with the shape of the sea and the wind, also connect people together within the tent structure tied between the trees. We also redesign the route into one circulation so that people can be easily guided through our facade design and perspective view of structures. By doing so, we minimize our design and let nature speak and to be seen.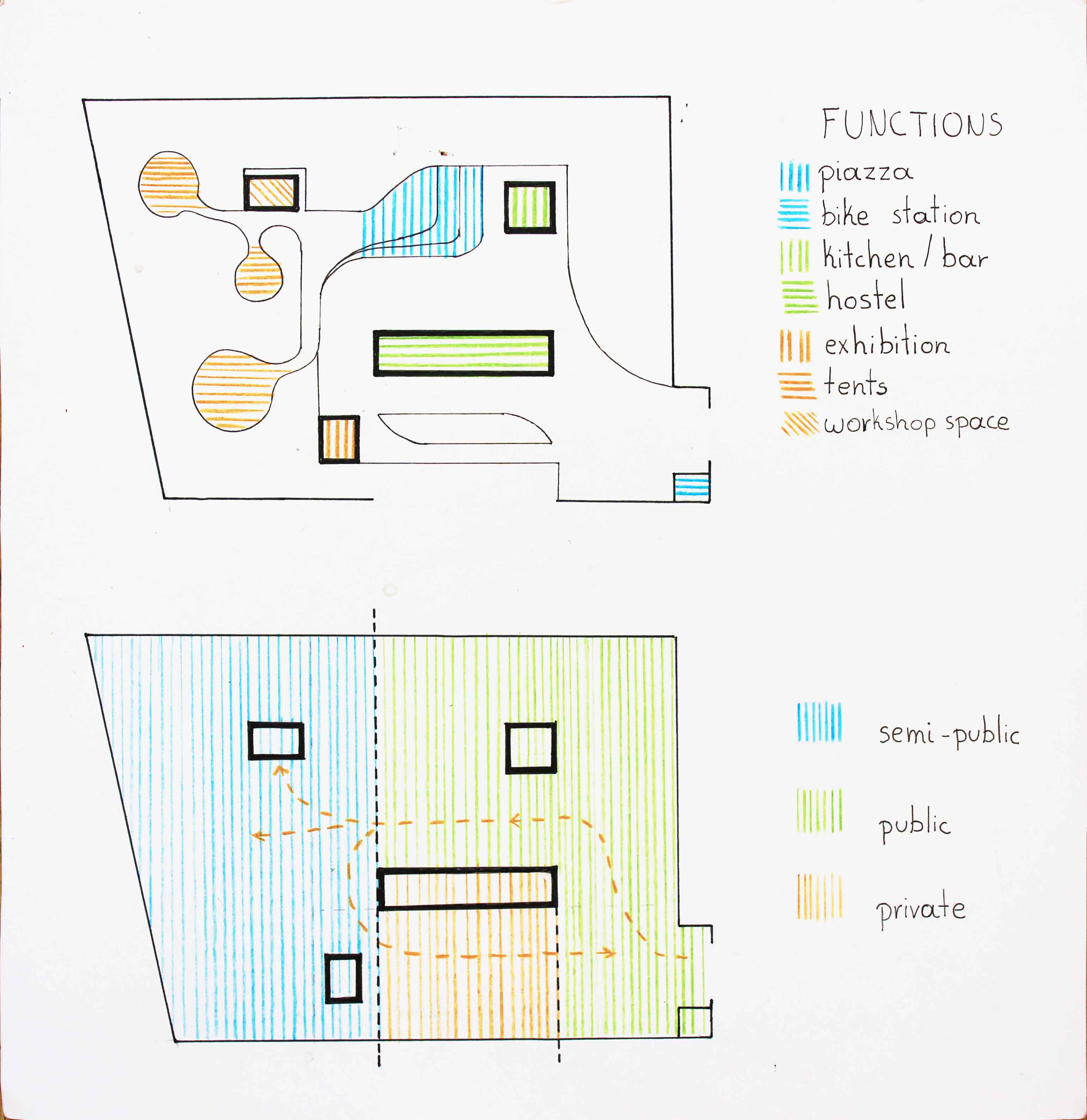 We recognized a fragmentation of the space inside the hostel, starting from the different volumes, to the difficulty of the definition of the outside area. We decided to define an element that could reorganize the different areas, achieving a sense of unity that now is missing. To do that we had been inspired by the context, which is characterized by strong winds and soft materials linked to the sea and nature: we defined a system of curtains that try to connect, redefine and create new spaces inside the hostel. Once the curtain redesigns the facade, once it becomes the new restaurant and bar area, linking together the previous volumes, once it creates the new spaces of workshop around the trees.
The structure is made in wood and fabric, in this way we provide a dry technology, totally removable. The fabric recalls the movement of wind and sea, typical of San Cataldo.
The intervention provides a change in the main circulation, with the realization of a new square between the hostel and the current services: a new system of pavements in wood and stone tries to link the hostel to the natural reserve on the right side and to open it up to the seaside, redesigning the outer street.