ConnecTRIvity is the result of an accurate analysis of a part of the coastal area of S.Cataldo (Lecce).
The challenge is to regenerate the lot where the "Ostello del Sole" stands, by opening up to the community, integrating services and facilities and, at the same time, working with a strong connection to the sea.
The current situation shows the hostel in the middle of the lot, surrounded by an empty space without a clear organization of the functions.
Our proposal starts from the division of the area into three parts (public-semi public-private) linked together by using the same devices, that are declined in different ways according to their functions.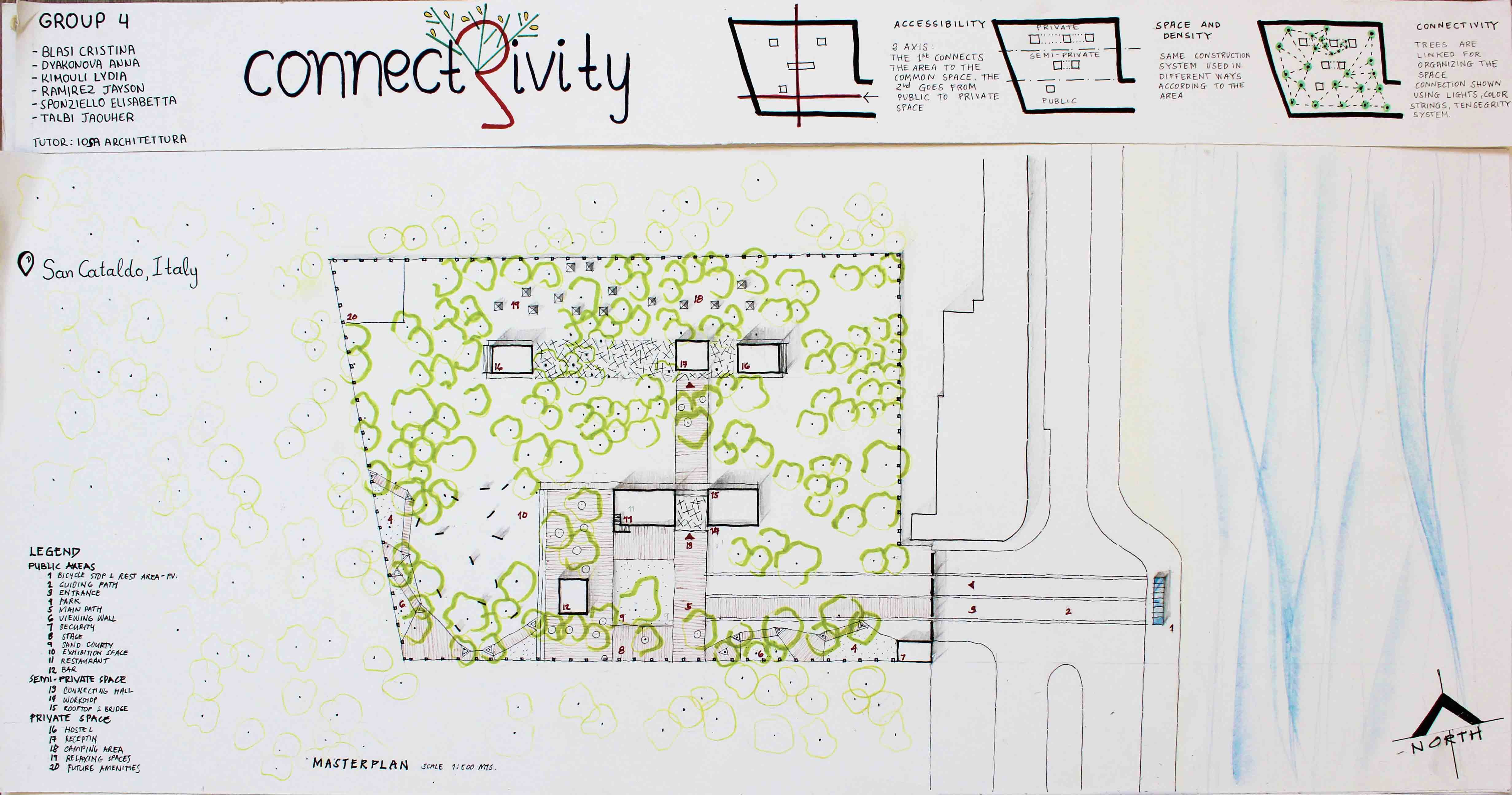 Being in a pinewood, the idea is to work in harmony with nature, using the tree as a relevant element of our system, and at the same time, building a new small addiction in wood and light coverings parts (using the tensegrity system) in order to leave the space as much unspoiled as possible.
That's how the idea of connecTRIvity come's up:
– 3 spaces and 3 defined uses
-Trees as elements of connection and social interaction.
In this new vision, the central building hosts semi-public functions (a restaurant and a workshop area), becoming also an element of transition between the public part (a stripe connected to the main access) and the private one, where the new hostel stands.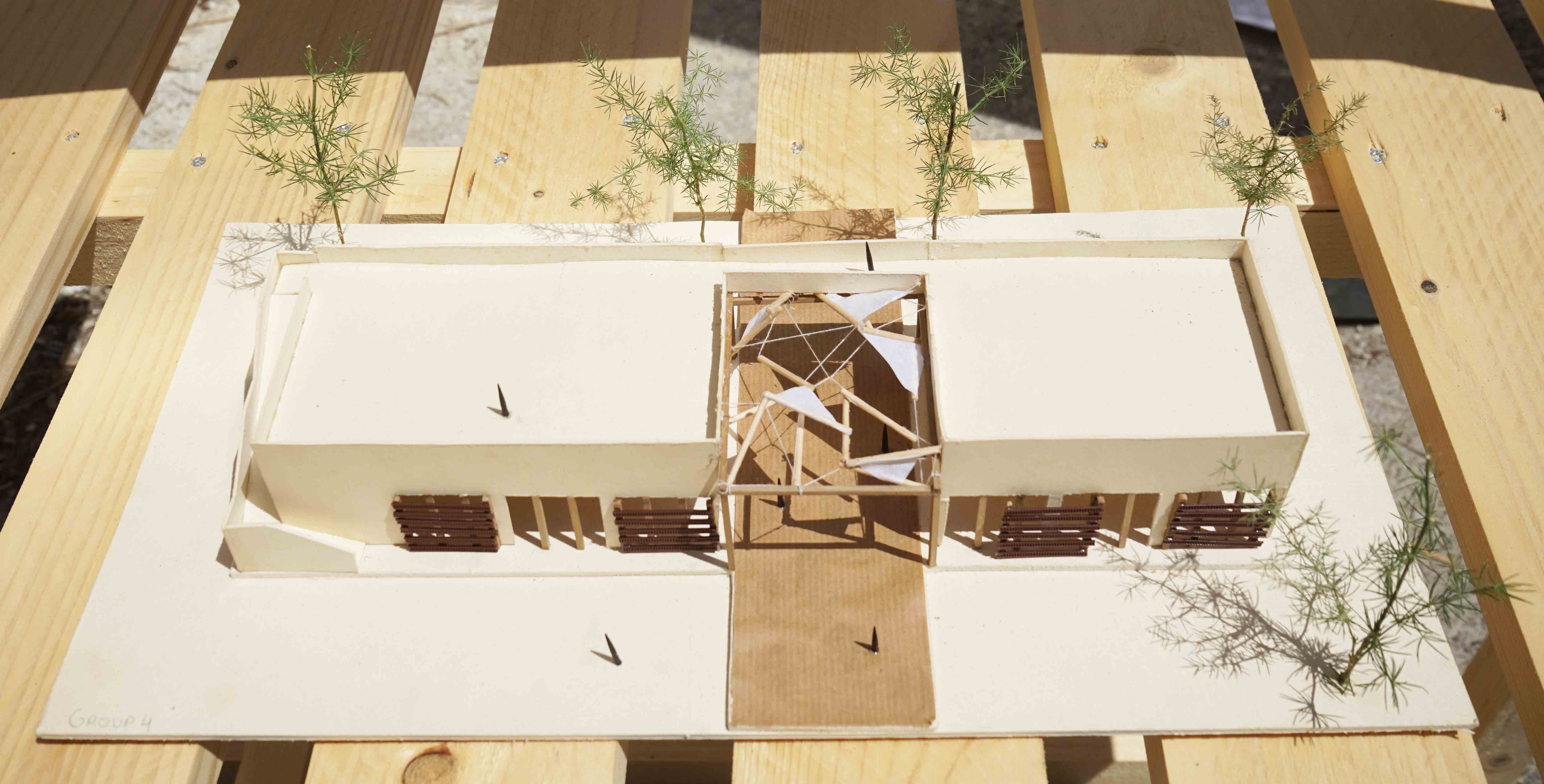 That's why we plan to put a bench and a bike parking, on the seafront near the area examined, to attract the attention of passers-by. The connection between this space and the lot is not only visual but also revealed by strips on the ground that connect it to the main gate and continue till the public space.
Crossing the gate (rethought with movable wood panels) the user arrives in the public area. The space is defined by few materials (wood, sand, ground) that give the main directions and create paths or social spaces of interaction.
In the whole project, trees incorporate spatial activation devices (benches, panels for the exhibition area, etc.) and create a visual connection with lights and colours in correspondence of the two main axes.
Most of the new additions are flexible and easy to remove, according to the community needs.
In this reading key, the tensegrity system finds its justification: this covering used both for the existing building and the new hostel, attract visitors and defines transit spaces in the pinewood.
The cover is partly made of fabrics and partly open. Its appearance can change constantly, creating both lights effects and a unique atmosphere for the users.