Lake of Iseo, previously occupied by town of Graun, a settlement near the Italian Swiss border. The settlement has become a victim to an energy campaign and construction of a dam, at the expense of raising water levels and submerging the town. In 1950 the plans were executed despite the protests of citizens and the only architecture preserved was the bell tower, which since has been reduced to a memorial, losing its former architectural role.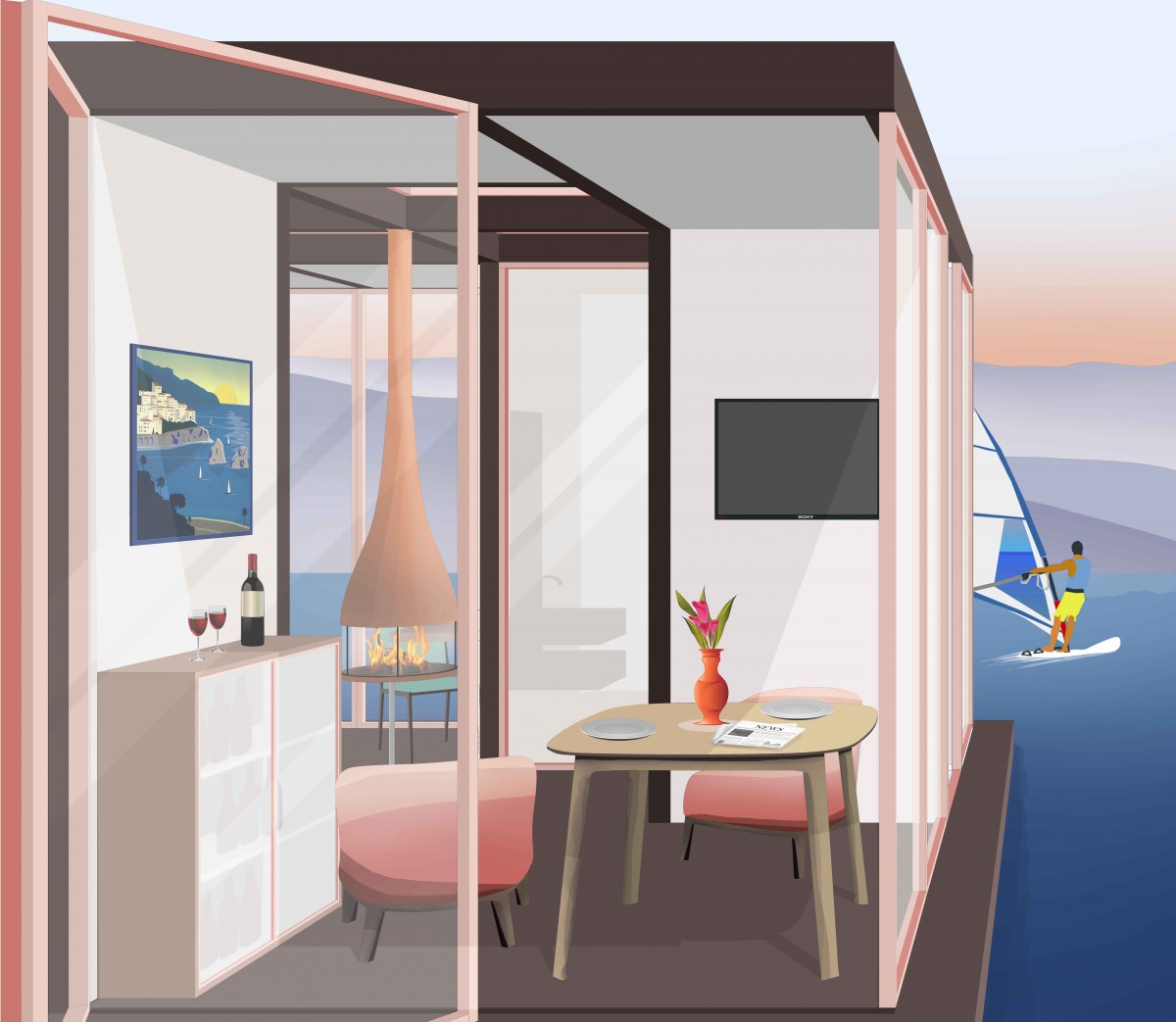 The clover room, is a proposal of reactivating this historic site as a settlement, by placing floating hotel: a domestic space which would re-inhabit the lake of Iseo, restoring the value of the tower as a heart of a settlement rather than an object. The floating hotel in Lake of Iseo will give a new life to the town of Graun. The design of the room emerges from the tower itself being of same dimension in plan: a square 5 m by 5 m. The room follows the archetypical plan of the tower, having a void running down the middle and an inhabited space around the perimeter. The design follows two moves: first, subdivision into zones, each representative of a different domestic activity and second, connection through the cetrum . It is important for the design to avoid disruption between these four zones and the danger of creating "four separate rooms". Instead. I propose to connect these four zone with an archetypical shared space, featuring an open glazed ceiling to look at the sky and a suspended fireplace.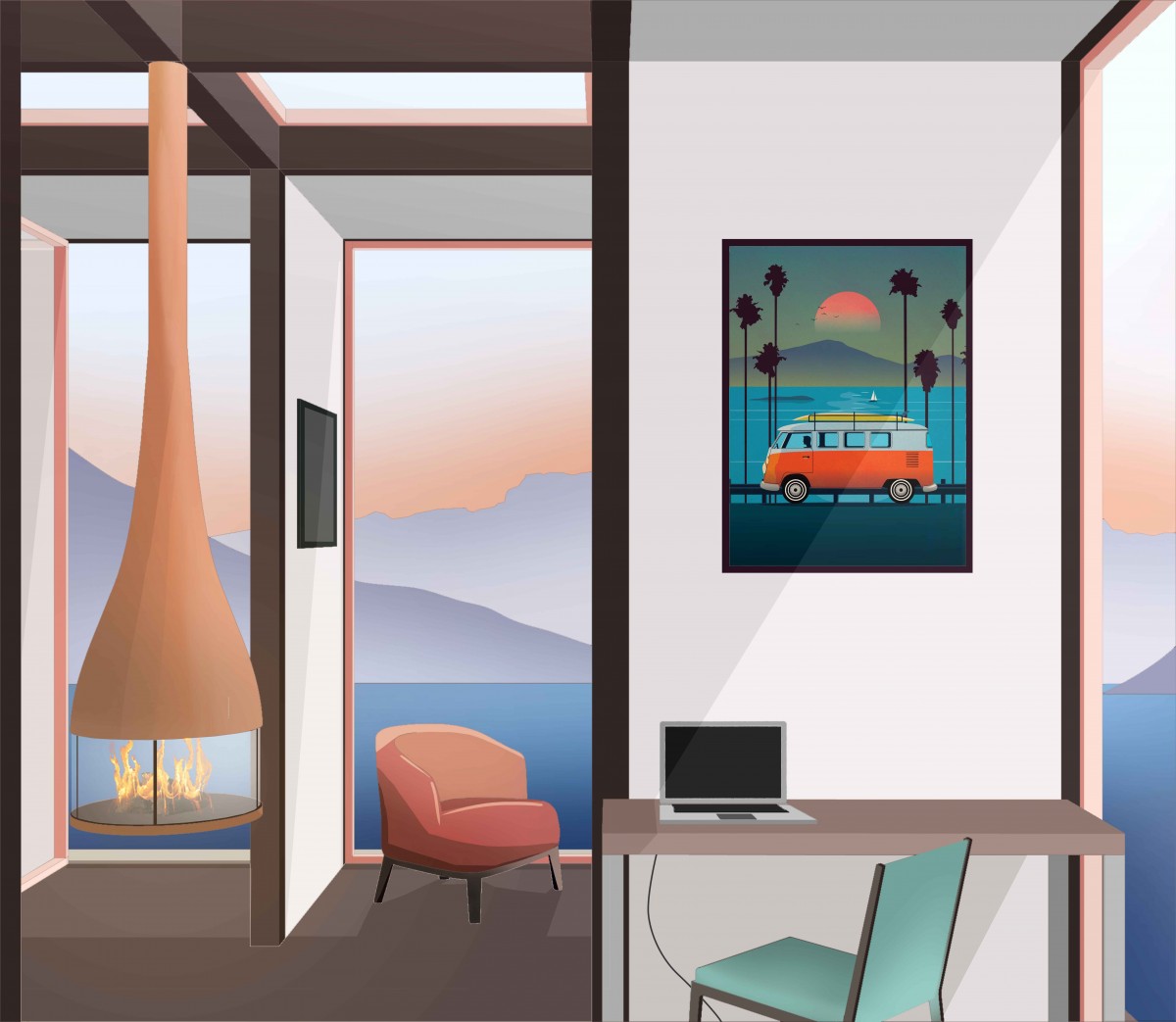 Lake of Iseo has become a popular attraction for water sport such as sailing and windsurfing, however currently considerably lacks inhabitation spaces for people who would like to visit and experience Alps. This is an opportunity for my proposal to merge the boundary between leisure and living by intertwining the hotel industry, water sports and tourism, in one space. Another important relationship to consider with this proposal is seasonal change in temperature due to the altitude. During the summer period, the hotel pods are mobile, with possibility of floating around the lake. During the winter however, the lake freezes making the hotel rooms static urban elements, each season reshuffling into different locations. Thus aiming at a constantly dynamic morphology that reinvents itself every season. Through this yearly transformation, the role of the tower is going to become even more important as it will always remain static.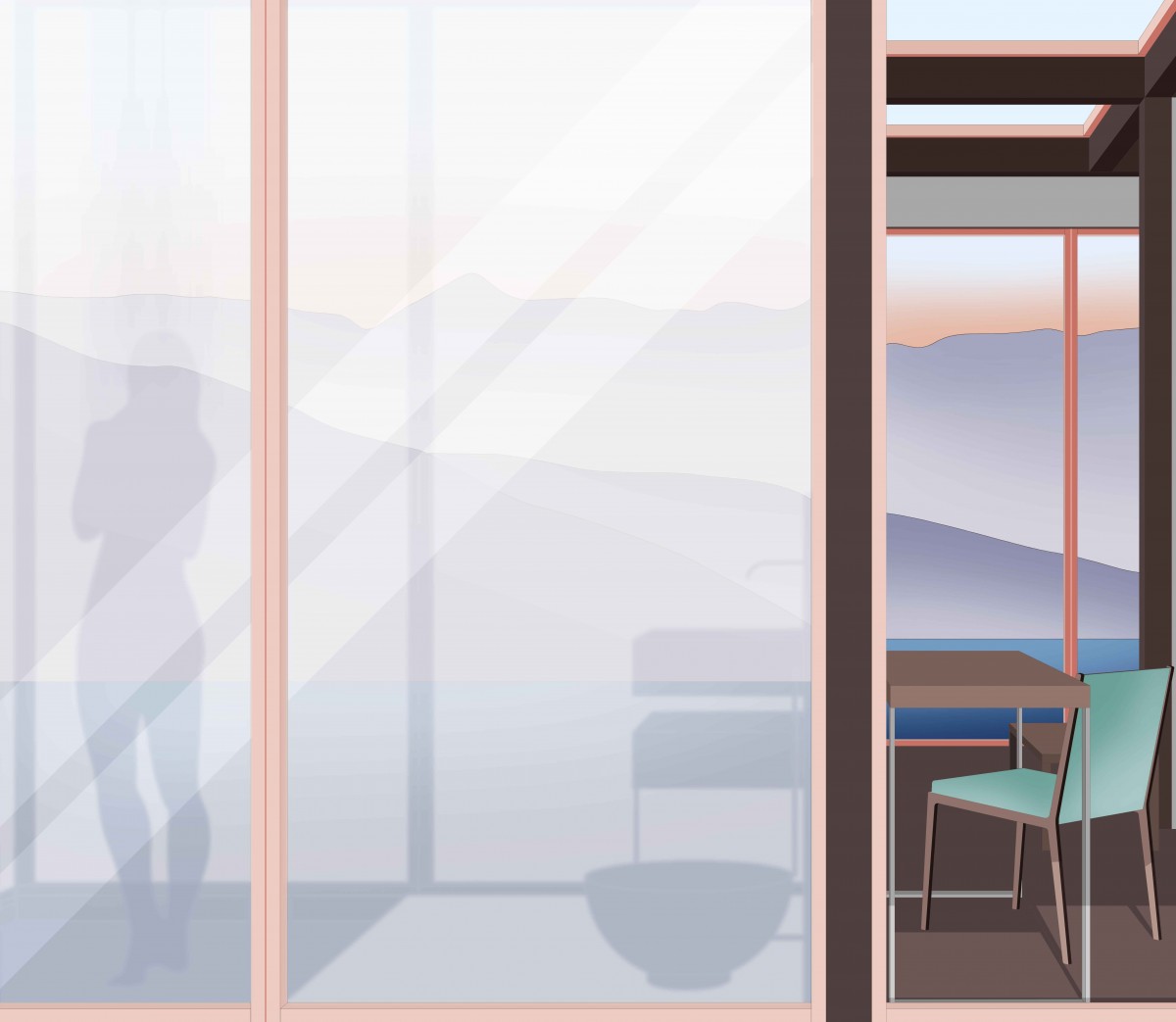 The Board: