The well-being of our body and mind is related to natural light and the sun. We all have different schedules, but in the time of world lockdown and remote work, we start to understand the importance of routine and organization.
The design of 58 m2 apartment try to propose a new way of living and working in the same place on a daily basis.
According to circadian rhythms, we decided that our interior will be like a living body; it will have changing cycles during the day.
We took a rectangular grid as the base of our project, so every element of the design can be changed and replace, and all of the features will create a harmonious composition. We have divided the apartment into two areas (service and multifunctional). The first one is more stable and doesn't change during the day, but the second one is adopting to human schedule.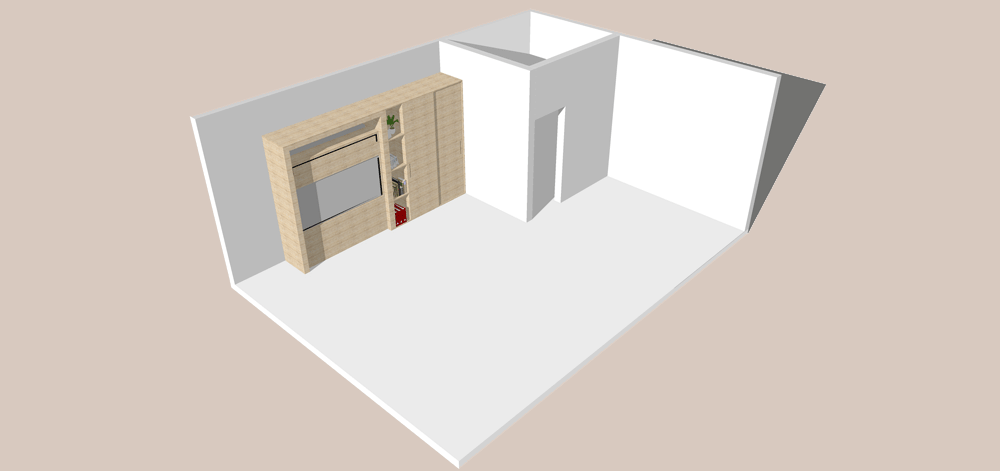 In the morning, the soft sunlight waking us up through the windows. We lift our Murphy bed and enjoy the open space for morning exercises. After breakfast on the bar table in the kitchen, we can move our module and open two desks on each side. To keep our attention and productivity at a high level, we can take small breaks during the day and have a cup of tea on the terrace or in the living room. After a long working day, we close our tables and move our module to have dinner with a family or friends. When is the time to go to sleep we open our bed and tomorrow this cycle will start over.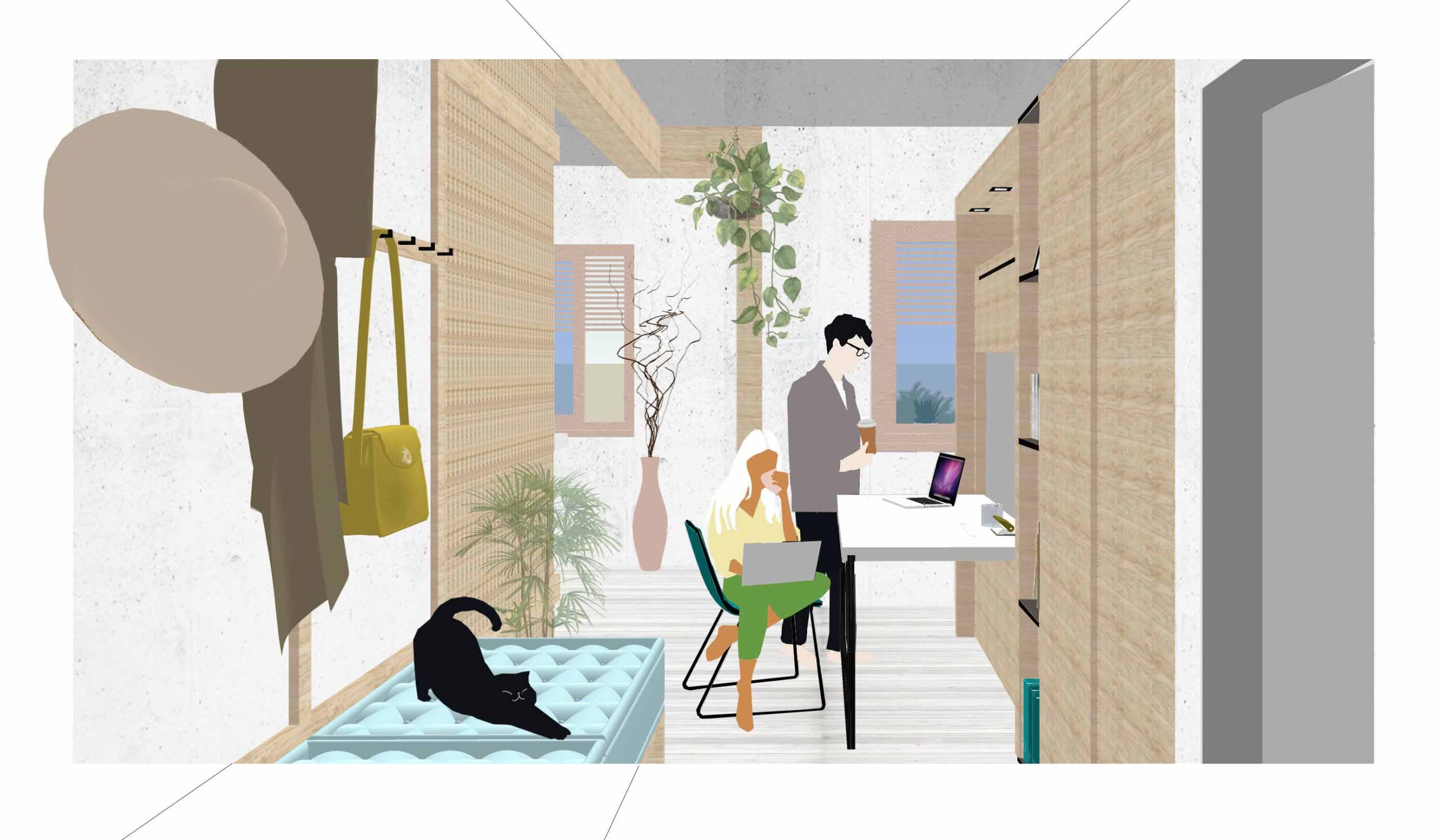 The Board: