Tea has been an integral part of global culture for centuries. This beverage is widely consumed throughout different cultures on different occasions. The practice of tea consumption and production is notably significant in Bangladesh as well. In Bangladesh, the practice of tea consumption is largely facilitated in 'Tong', a minimal shop where people meet, chat and bond over tea. The project aims to redefine the tea research facility of the region by signifying the contemporary practice of the 'Tong' culture. It takes significance of the three aspects (knowledge, culture and heritage) and unify them to celebrate the facilitation by redeveloping the research facility to serve the purpose of these aspects.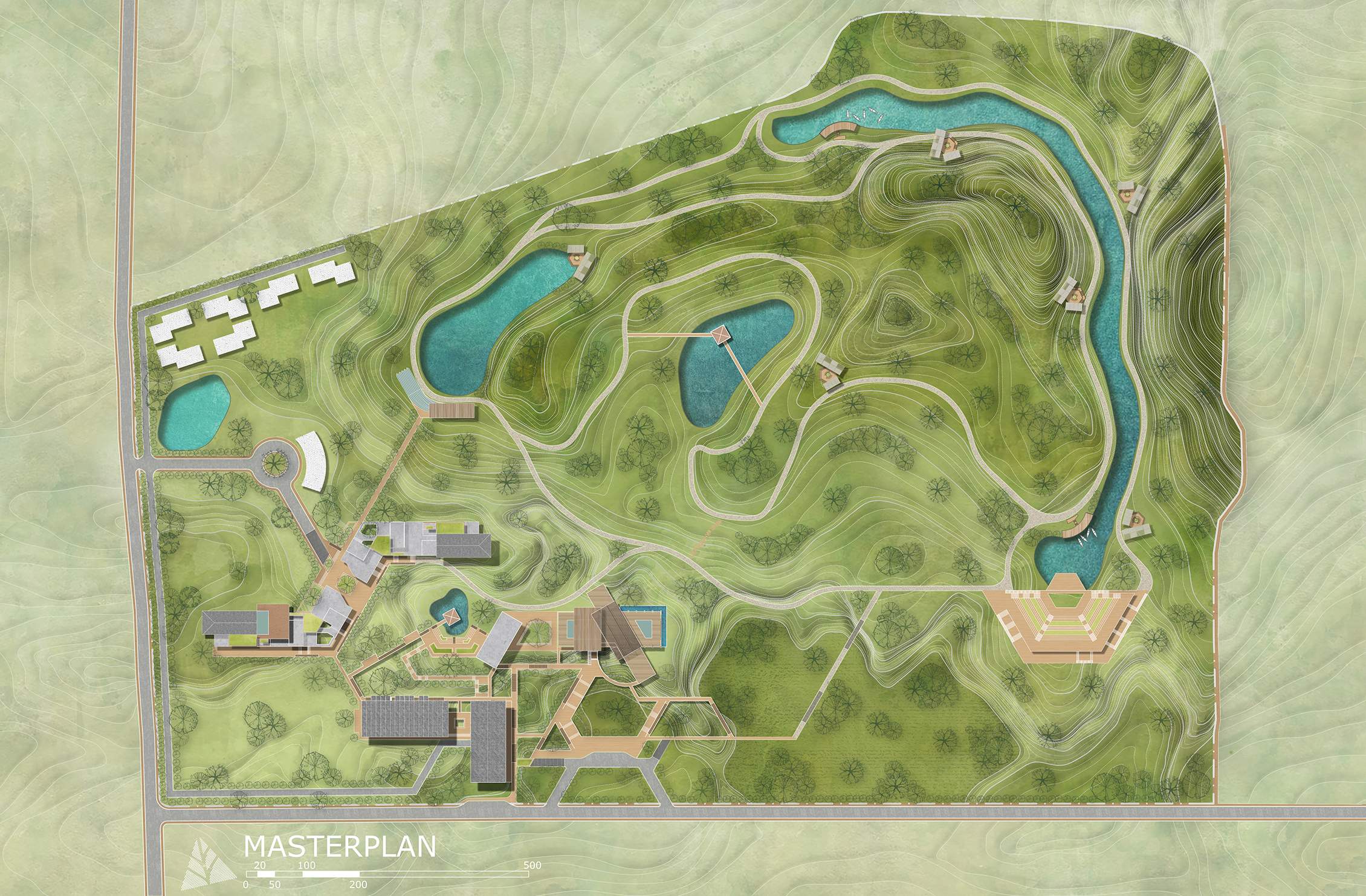 The existing institute is located 66.25 km from Sylhet town and almost 3.8 km from Sreemangal. The maximum elevation of the site can be seen from the outside, which is 194 feet high and the lowest elevation is 119 feet. As of this moment, only one entry is accessible for the users. The researchers will be needing semi-outdoor spaces for the simulation process. Therefore, the windows are grooved to create shaded pockets that will provide the spaces for simulation. The facility will be formatted in a zig-zag position to accommodate proper cross ventilation by following the regulation set by the standard of the United Nation.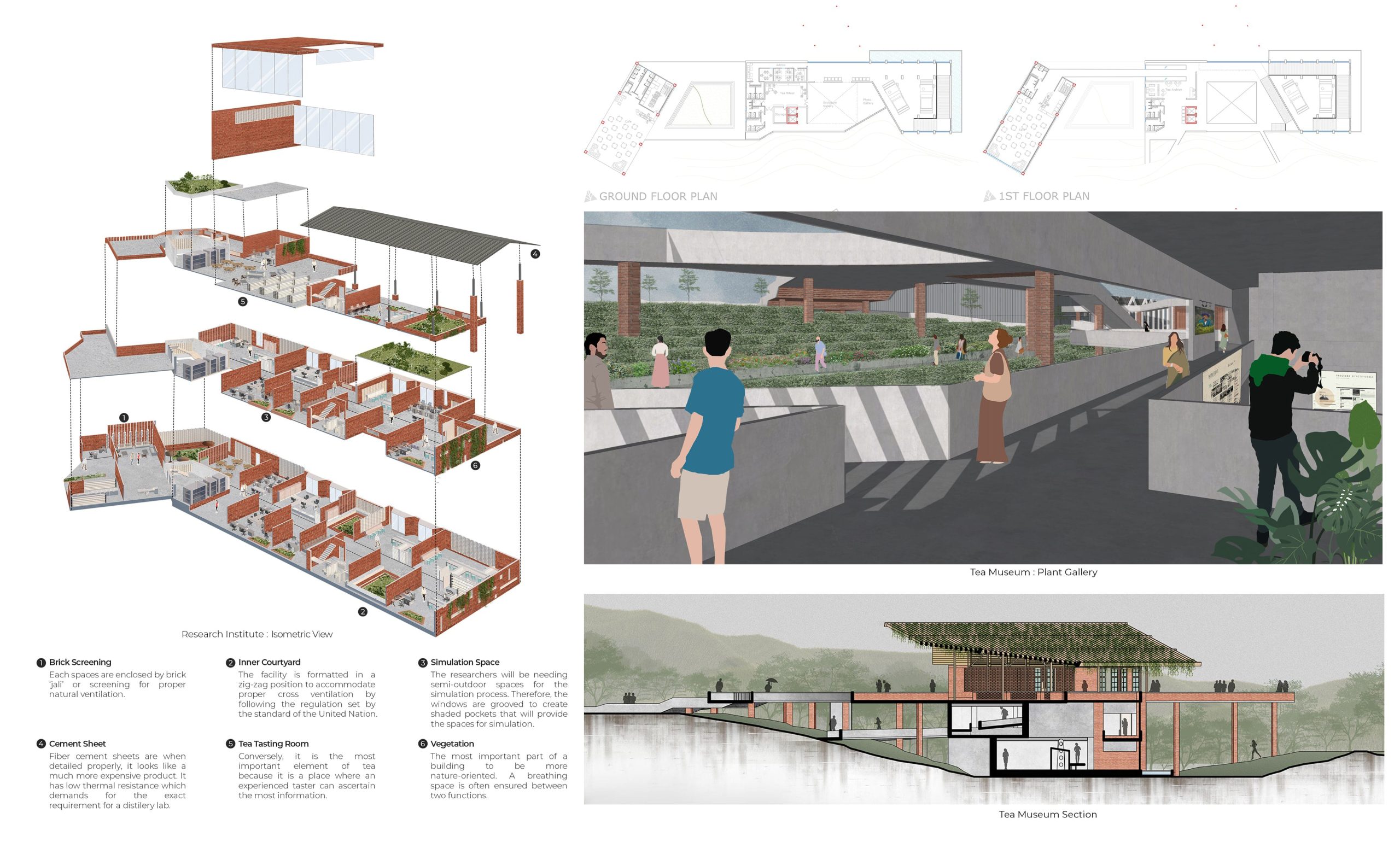 The combination of the trio between Researcher-Tourist-Tea community by providing spaces for induvial purposes that celebrates their activities at the same time connecting them through the essence of Tea.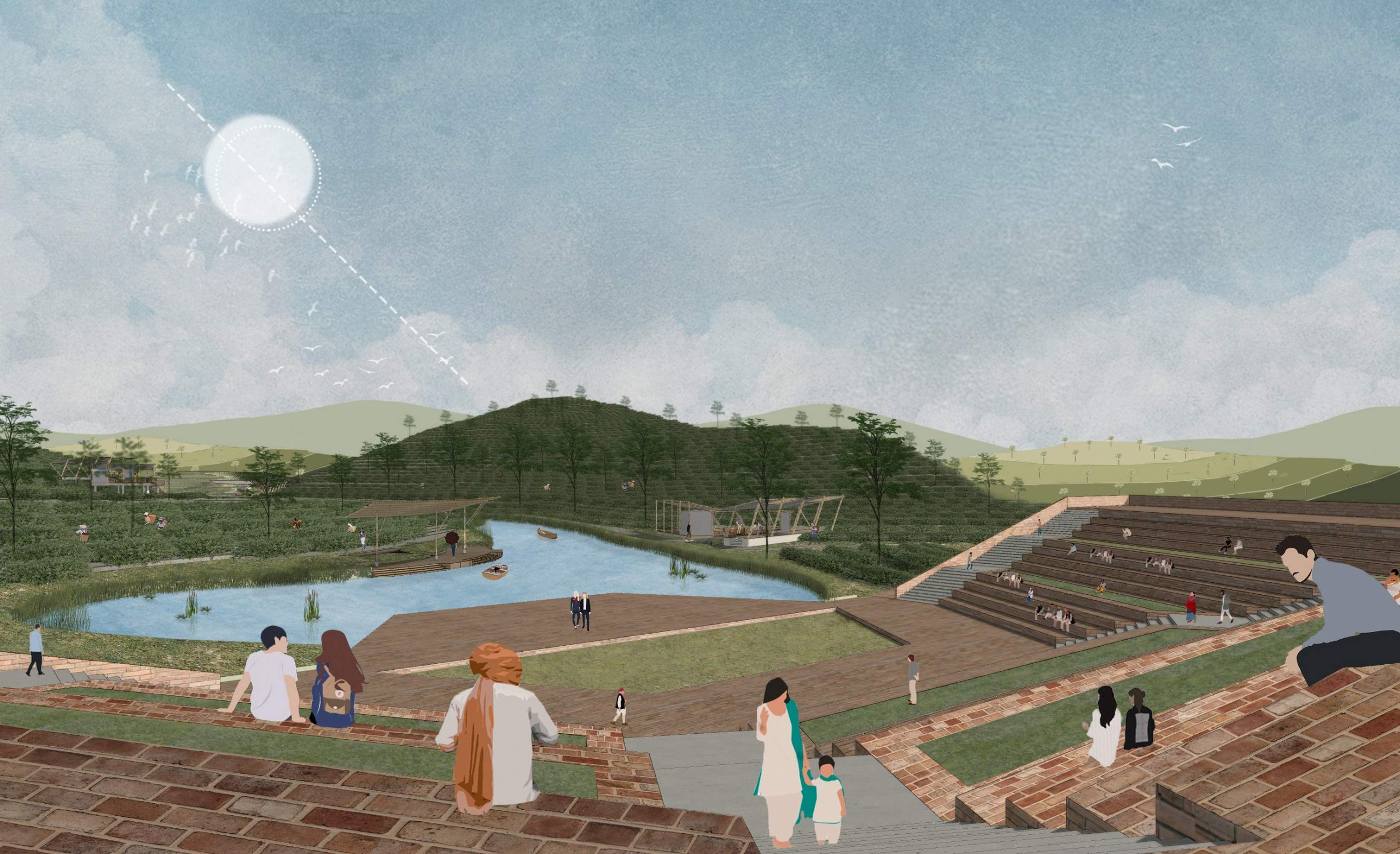 The Board: