Catasta is an imaginary tower that symbolizes an architectural statement based on an idea of Italy proud of its greatness.
In the last decade, Milan goes throught an important transformation by international architectural office, which have not always managed to conform harmoniously their proposal into the articulated context of a city with an introverted and melancholic soul.
In this way the tower wants to represent a stimulus to understand who we are, defending the complexity of this impressive cultural heritage. Starting and reworking it from its intrinsic message, it will be possible to write the future of architecture in a fluid, innovative and organic way.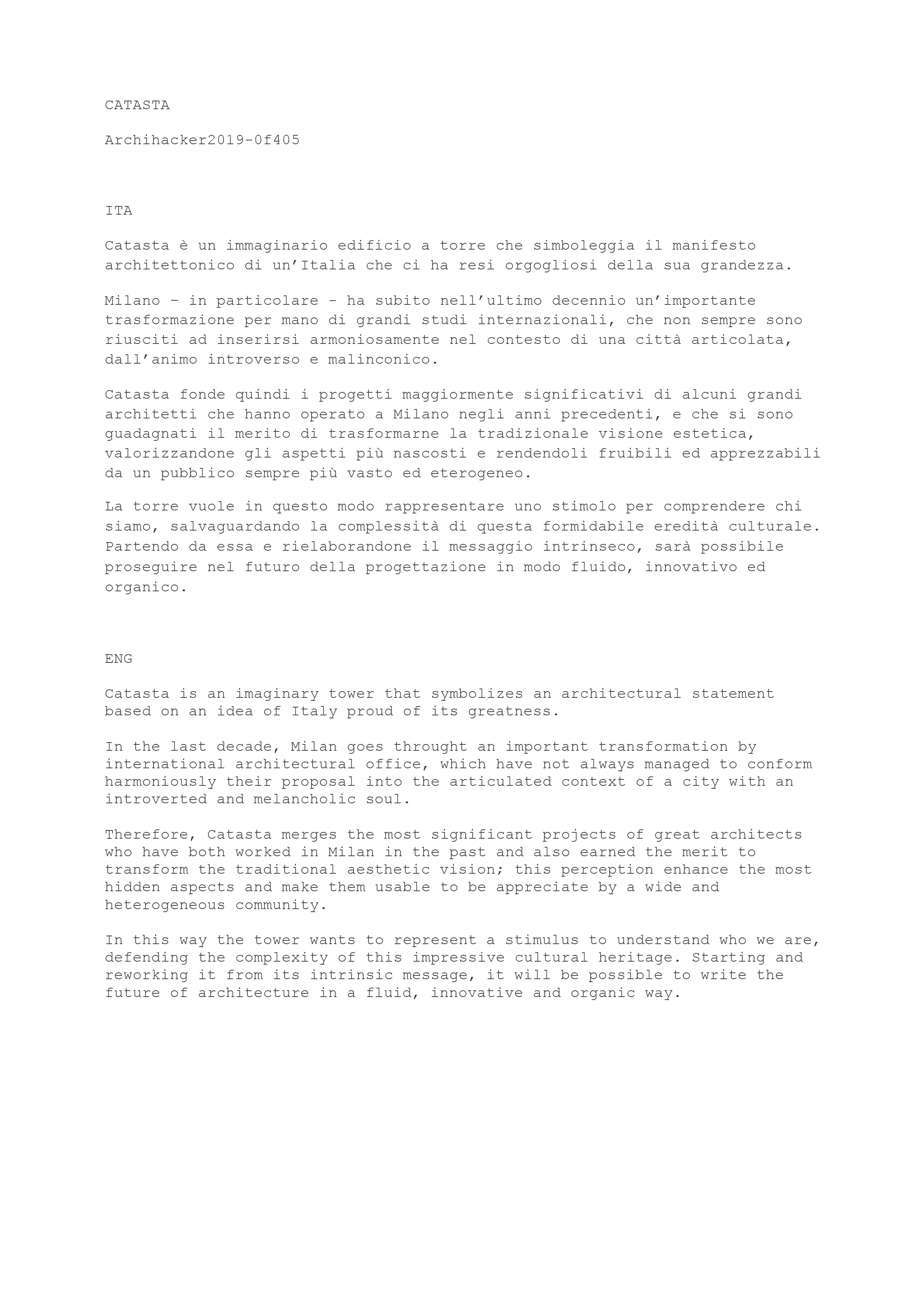 The Board: