Cairn rise is a hybrid between opposites, displays a sense of intricate accumulation of pieces that rise to be taken as reference, contrasting their materialities generating a clear-dark and radical-sensitive language that emerges from the landscape.
Creating a distinct architectural identity that would reflect the experimental philosophy of minimal-monumentality.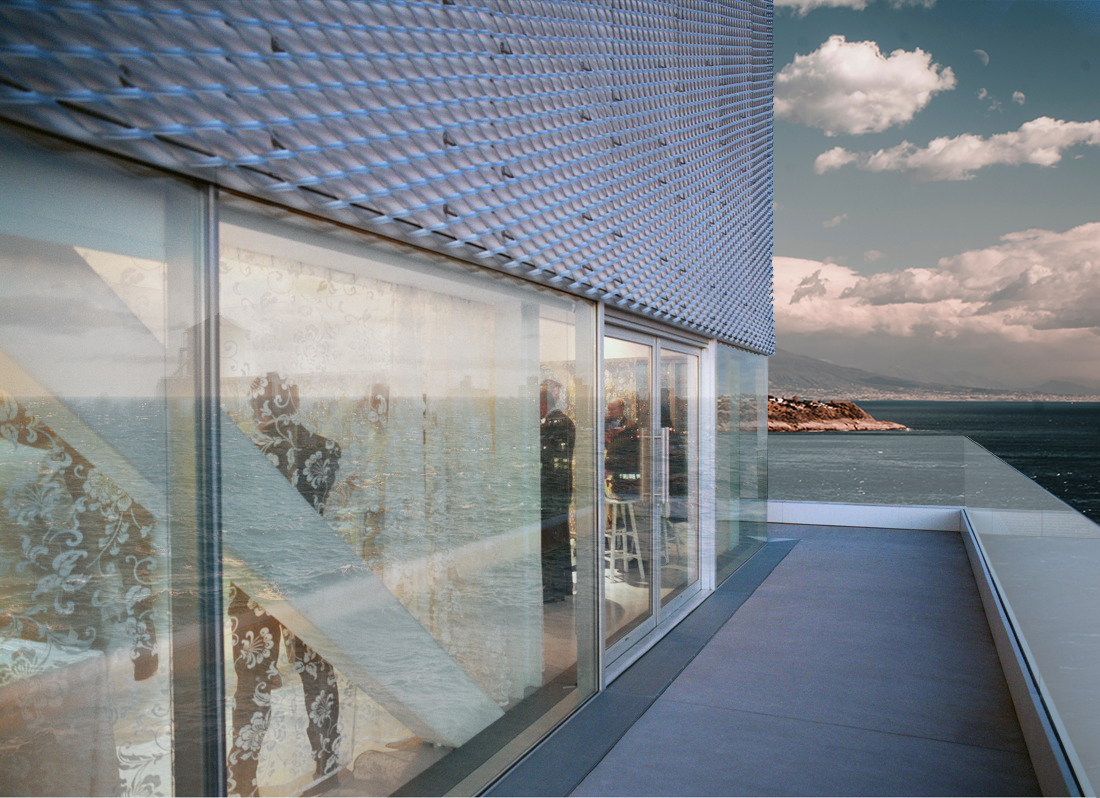 This building combines the simplicity of the piled and displaced boxes of SANAA with the massive-scale museum of Buro Ole Scheeren. Cairn Rise is located in an immense dry square near to the sea giving a panoramic view. On the ground floor the 'pixelated' volumes of the lower portion, clad in stone with perforations derived from a 700 year old Chinese landscape painting which anchors the ensemble in a whole harmony. Besides, the upper portion of the building it's removed and replaced by the upper 6 blocks of the SANAA New Museum in order to create a light and diaphanous language. Furthermore, four floating balcony boxes in stone and perforations are integrated over the clear volumes, creating a new texture between two totally different languages that coexist in an inspiring harmony. Cairn rise derives from a set of stacked stones, which in perfect balance are taken as a point of reference for orientation. In that way, the building is conceived as a lighthouse, creating a high visual impact combining radical and simple forms, thus obtaining a hybrid which combines deep-clear, low-high, open-closed and contain a museum, gallery, market, hotel etc. culture and trading.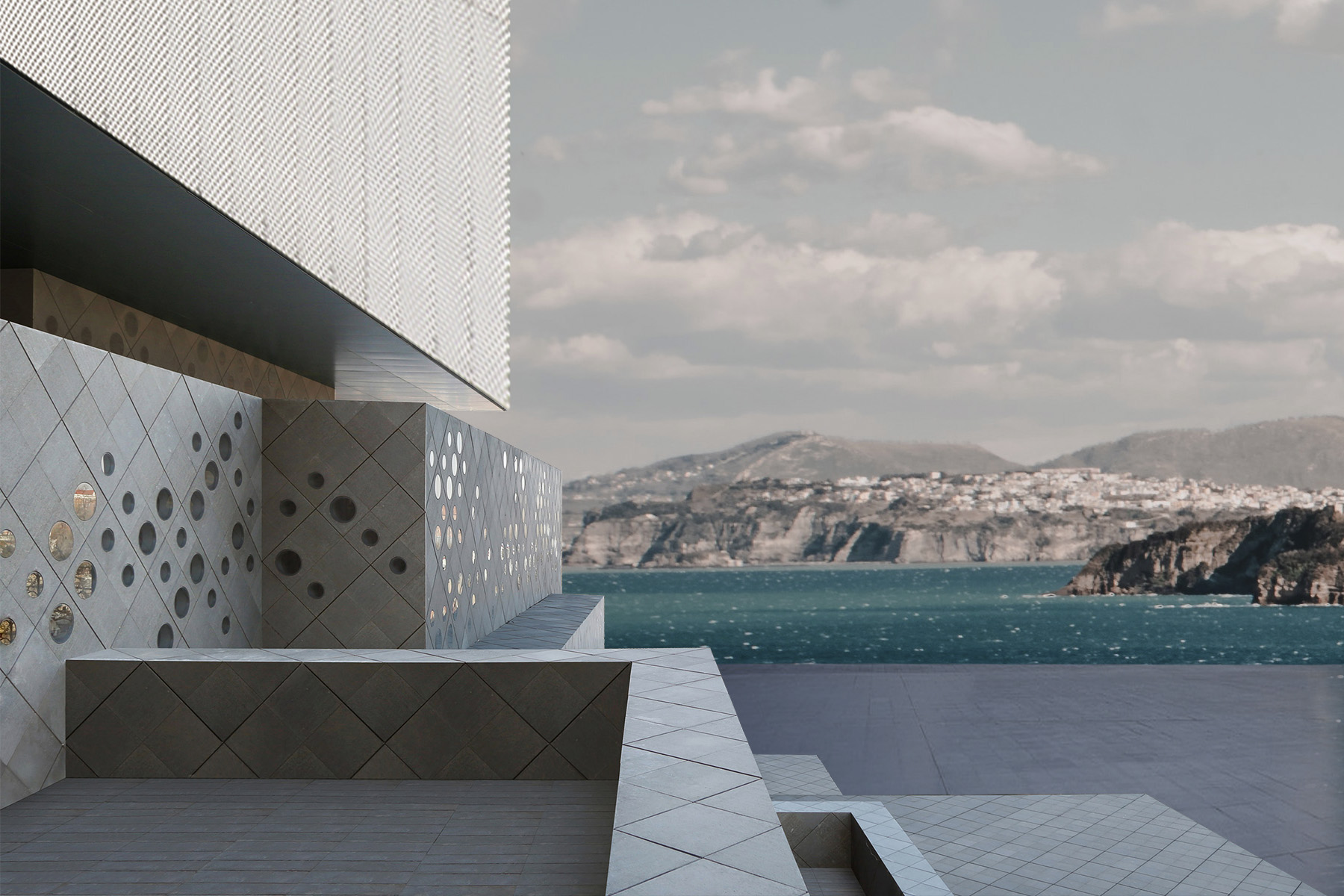 A lounge area is formed with panoramic views of the sea extending the outdoor space of the museum, located beside the breakwater dividing the sea, creating an open monumental space. The location is intended to articulate the dynamics of the city with the coastal avenue, and has the goal of functioning as an urban detonator capable of inciting modernity in the natural area.
The Board: