IDEA:
The main goal of the project was to design a room that impacts surroundings in a most minimal way, but at the same time offers flexibility and out of the box living experience.
It should be designed in a way to provide maximum of visual connection with nature through natural surrounding landscape and should be open with some privacy for proper lighting and ventilation and should blend with environment.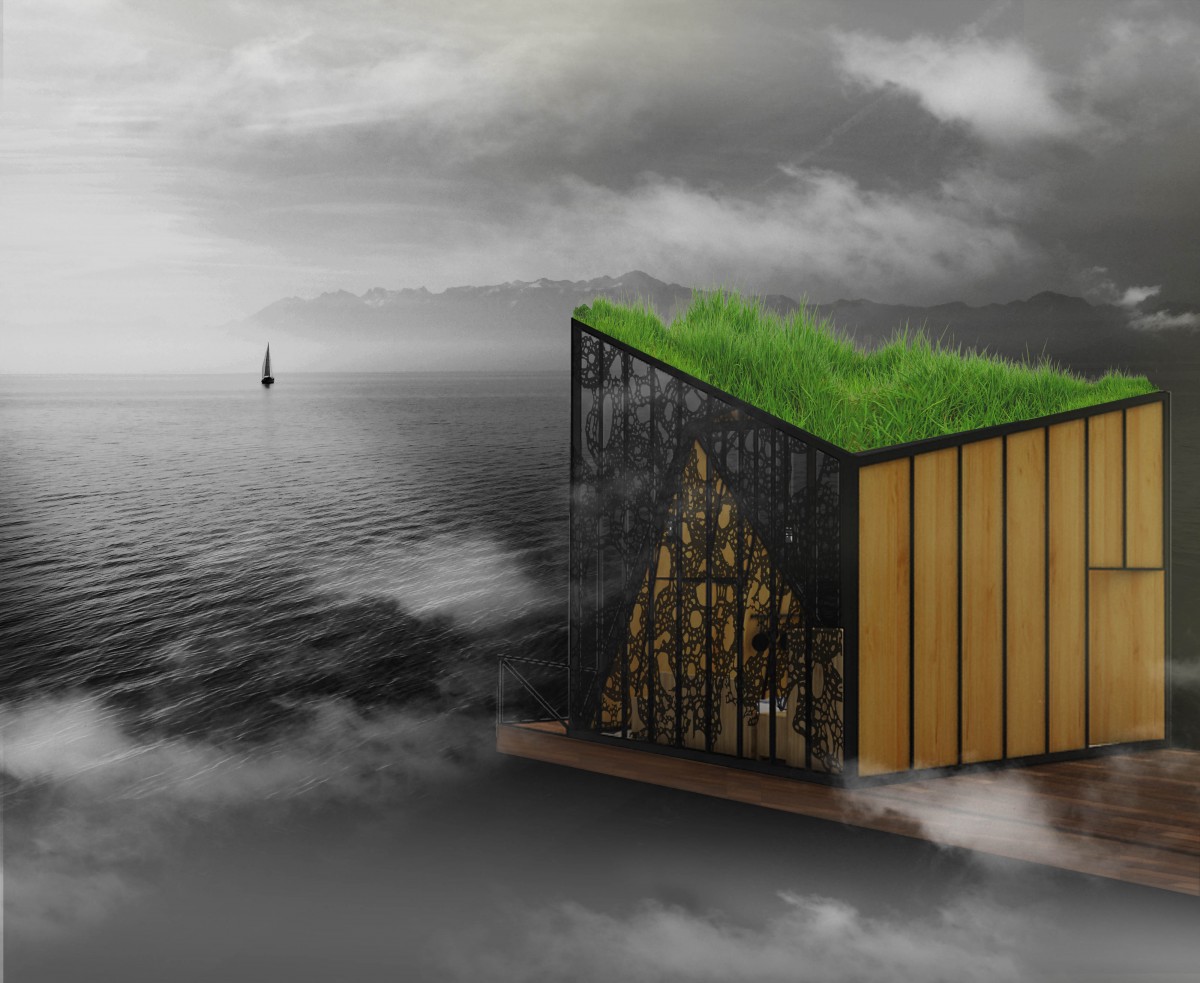 IDEOLOGY: Life's at ease with a lake breeze and to continue with this flow, we are creating a floating room in the lake with the sufficient space for two people along with the scenic beauty of the nature. Inspired from the mountains, green sloping roof in triangular shape is provided in different levels to drain the rain and snow and in between the two levels of the roof, chicken mesh is provided for ventilation to blow in the cool air and blow out the hot air of the room. A space is provided outside the room for the people to sit and enjoy the direct connection with the nature. for proper lighting and transparency, glass is used along with jaali pattern in the shape of algae. As Algae is very well associated with water, it is the best way to link up with the surrounding. It is green in color which will merge the structure to the environment and is used in a way to provide privacy to the user.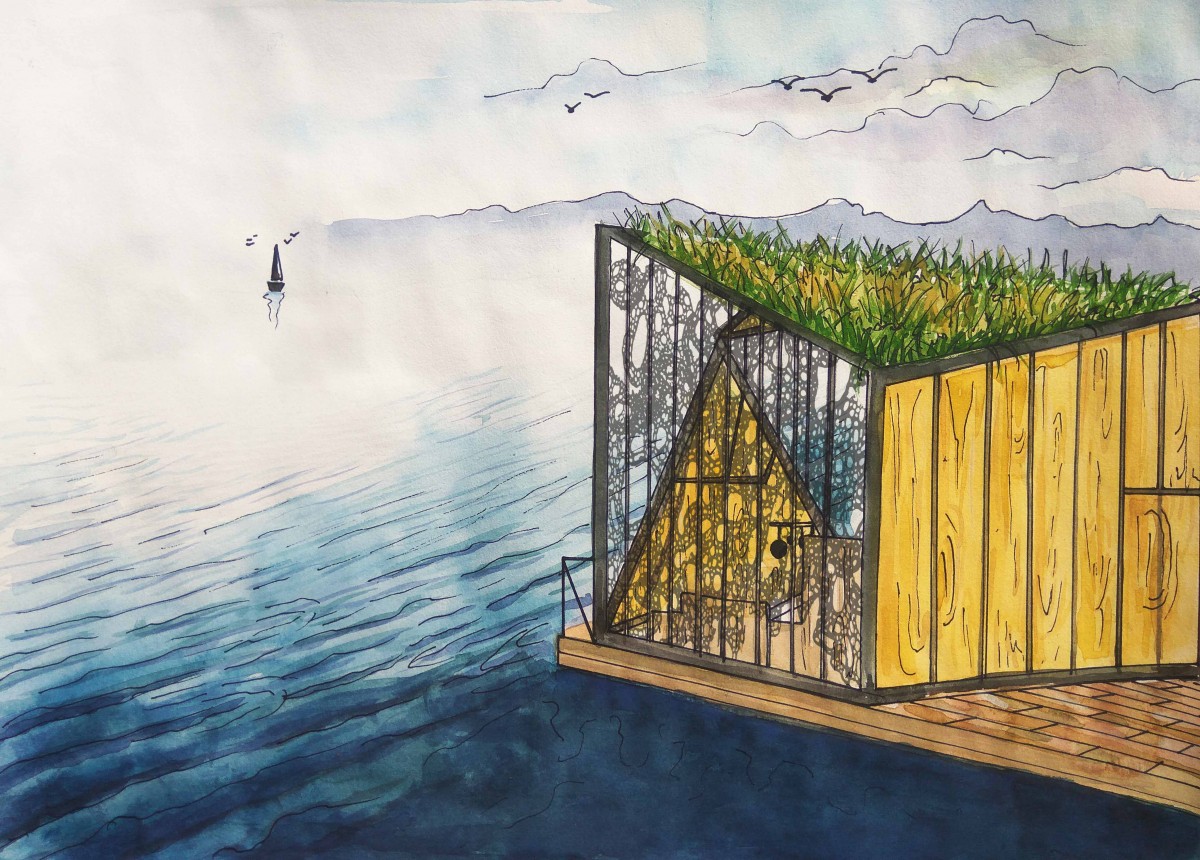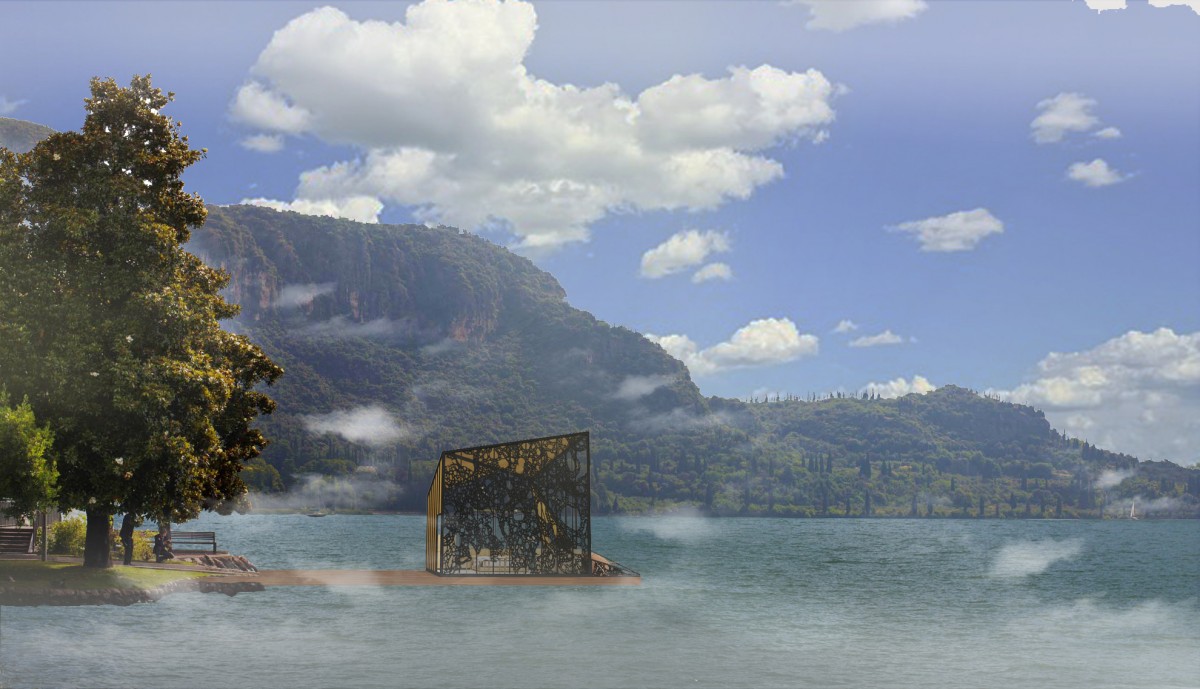 The Board: