We reached the room in a small speed boat: it was there in the middle of the sea, small compared to the giant trees behind it, but it stood on the rest with that white color and the shape of the roof; already from the photographs i had the idea of a hut, a hiding place that would keep me safe in every situation or place.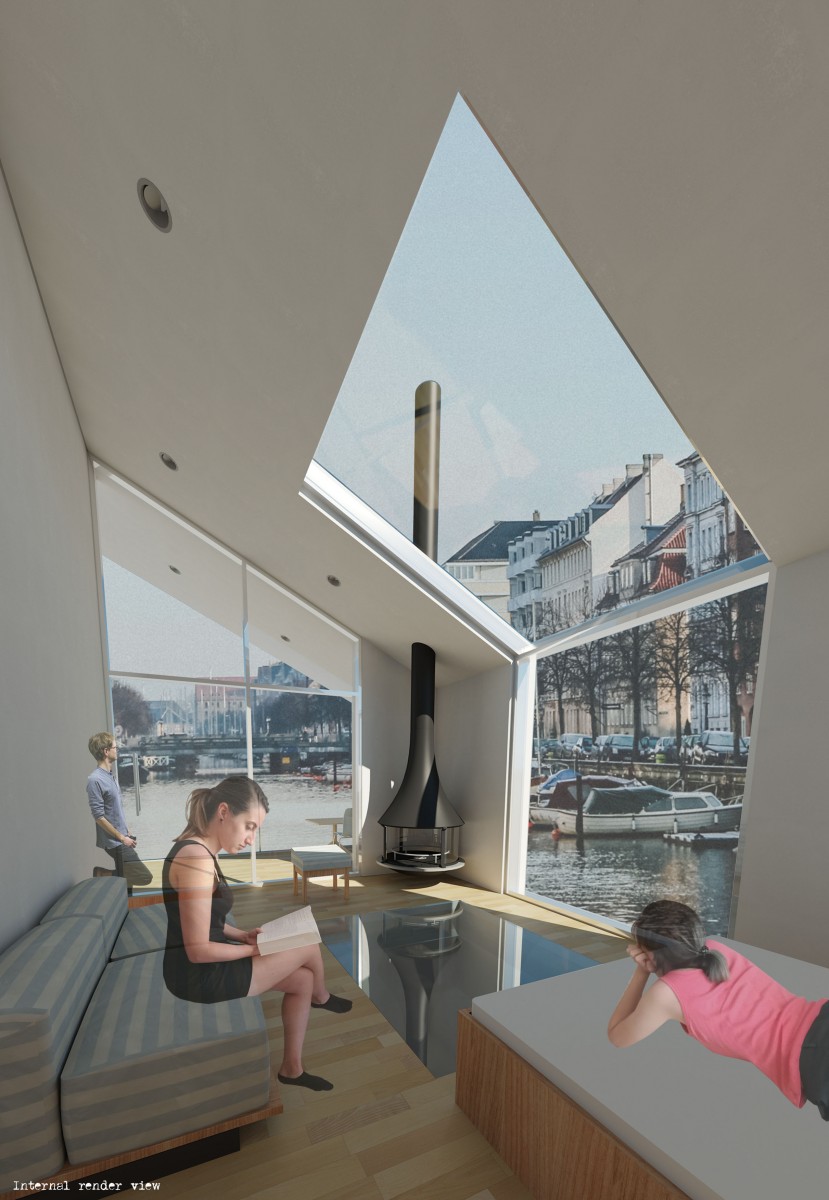 As soon as I set foot on the wooden platform i stop feeling sick. The big window of the entrance made the enchanting interior clearly visible. Hearing the boat move away from behind me, it gave me an idea of a small town on a lake, including my little hut, where boats silently came and went.
On opening the door quickly, i let myself drown in the flood of the light coming from the window in the room: it gave the impression of the water being merged to the sky to such a point that you could not distinguish one from the other and it would not have seemed strange to see fish swimming at the height of the ceiling. Straight away on the left there was a beautiful fireplace that just by looking at it made me feel warmed from the piercing cold of the mountains. Lighting it would have been one of the first things I would have done. I looked around me: every piece of furniture and light created a sense of well being; all in order and in it's place. I let myself fall on the bed, once again looking at the window just above me, watching the sky get darken and showing the twickling stars. I closed my eyes and fell asleep.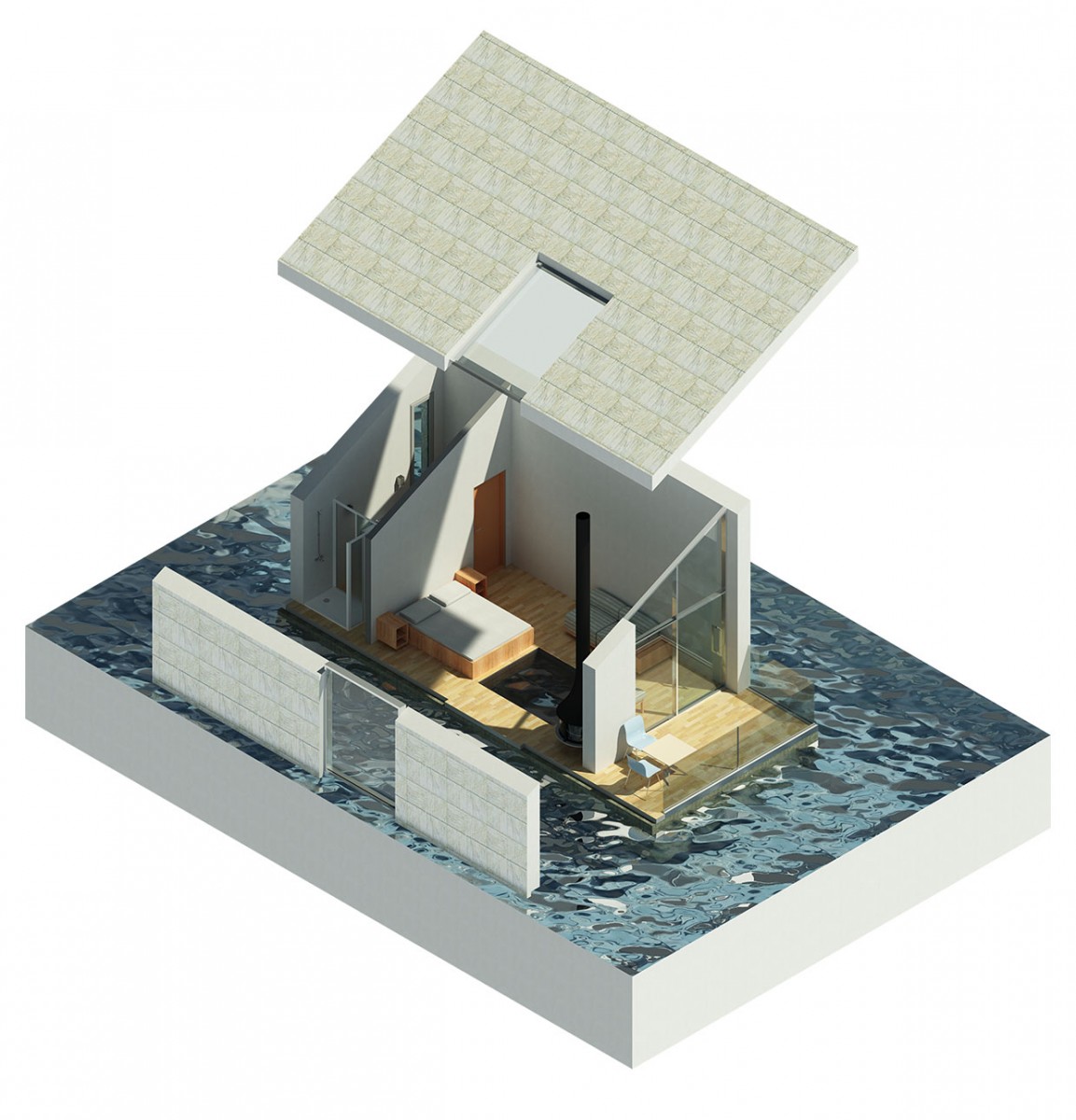 The Board: