Home is where our heart is.
Our civilisation was called recently to experience something unique. Adjustment to this new reality (temporary?) was necessary. We were called to stay indoors and live, work and socialise in our houses, flats, studios, in some cases, just rooms .
Being a couple doesn't necessarily make it easier. Different every day lives, different work, different habits.
I always wanted to work as a freelancer architect designer, full time, home based. When it came to actually do it, i realised how unprepared we were and how our personal space was far from helping us adjust.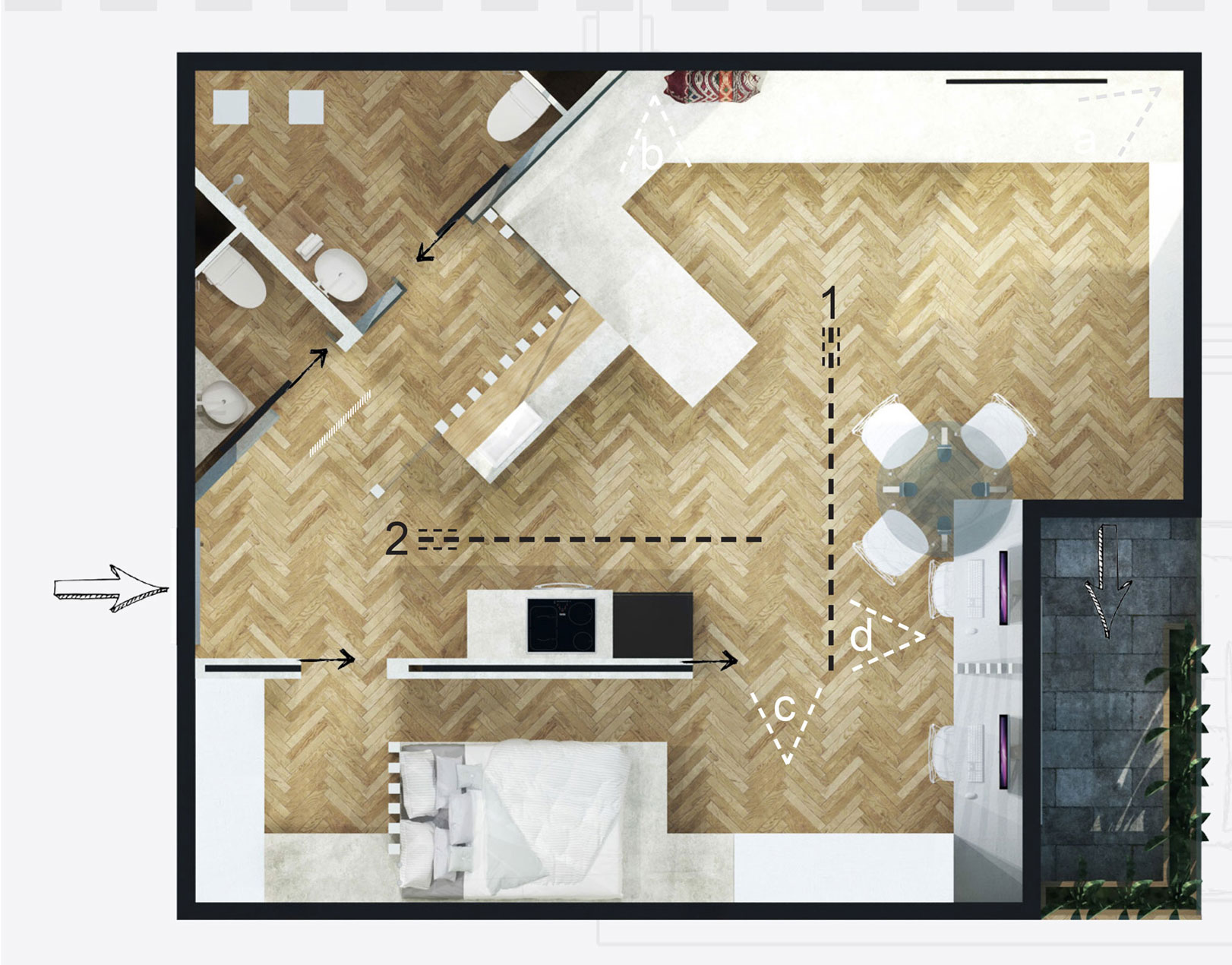 In this particular study, I'm aiming to create a space, where both work and living co-exist in one open layout existing apartment for 2 people, with a small outdoor area. Natural flows and circulation was necessary to create a more functional space, without complicated compact furniture that you would need an assembly brochure to create your daily desk, tv or sleeping area. I believe in natural light and ventilation, so there is direct access to natural light in all areas of the flat. The layout of the flat is created via 2 main walls and 4 sliding doors, that require less ''lost'' space to use them. One main bathroom for the residents and a secondary one, smaller, for any guests that could visit for socialise or work. Necessary to retain the hygienic level of the residents. The upper part of the bathroom walls is glass to allow more natural light to flow in. A dividing structure between the wet areas and the living is also made of glass and metal studs. A lot of storage for the bedroom and the office area, gives the opportunity to have a tidy and minimal space. Another key point of the study was to avoid loose furniture that could trap dust or hazards. The only movable furniture is a glass table that could be used for eating or meeting purposes. All surfaces are hard finished, wipe-able and cleanable for the everyday hygienic cleaning. I focused a lot on creating an environment with simple but unique finishes, that embrace the simplicity we need now.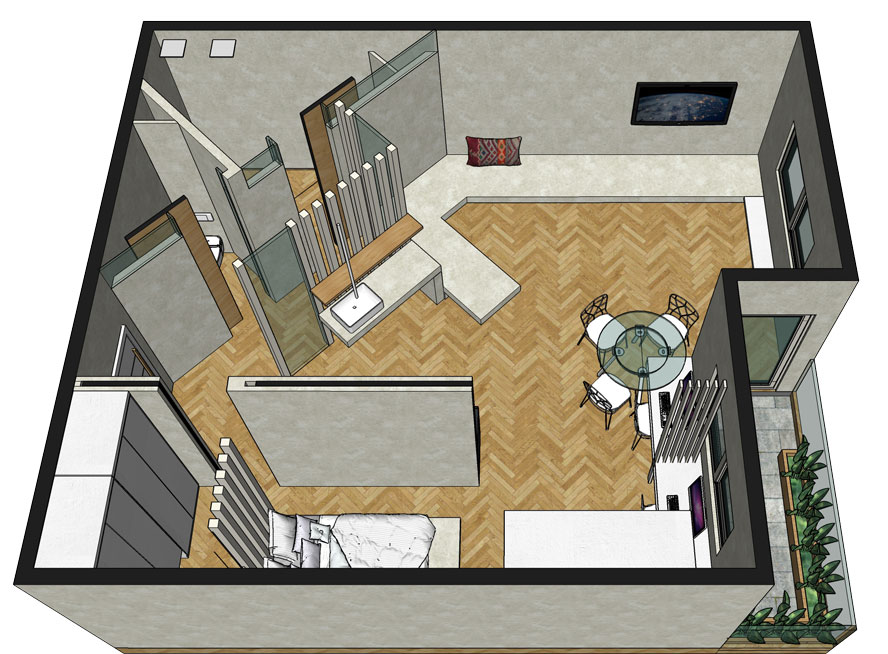 The Board: