Transportation Hub Pattaya is the multifunction commercial transportation hub program that collects mass transit, high-speed train, and diesel locomotive, feeder, monorail train and bus. This area before developed to the Pattaya Train Station used to connect in one community but after the area development, it's divided into two sides of the rail. This situation makes many problems such as circulation crossing and the dividing of the city and community side, so the programming of Transportation Hub Pattaya is designed to solve this problem by creating a multifunction area for every type of visitor whether local people, traveler, business traveler, etc. by considering sustainability and energy saving in an extra-large building as well.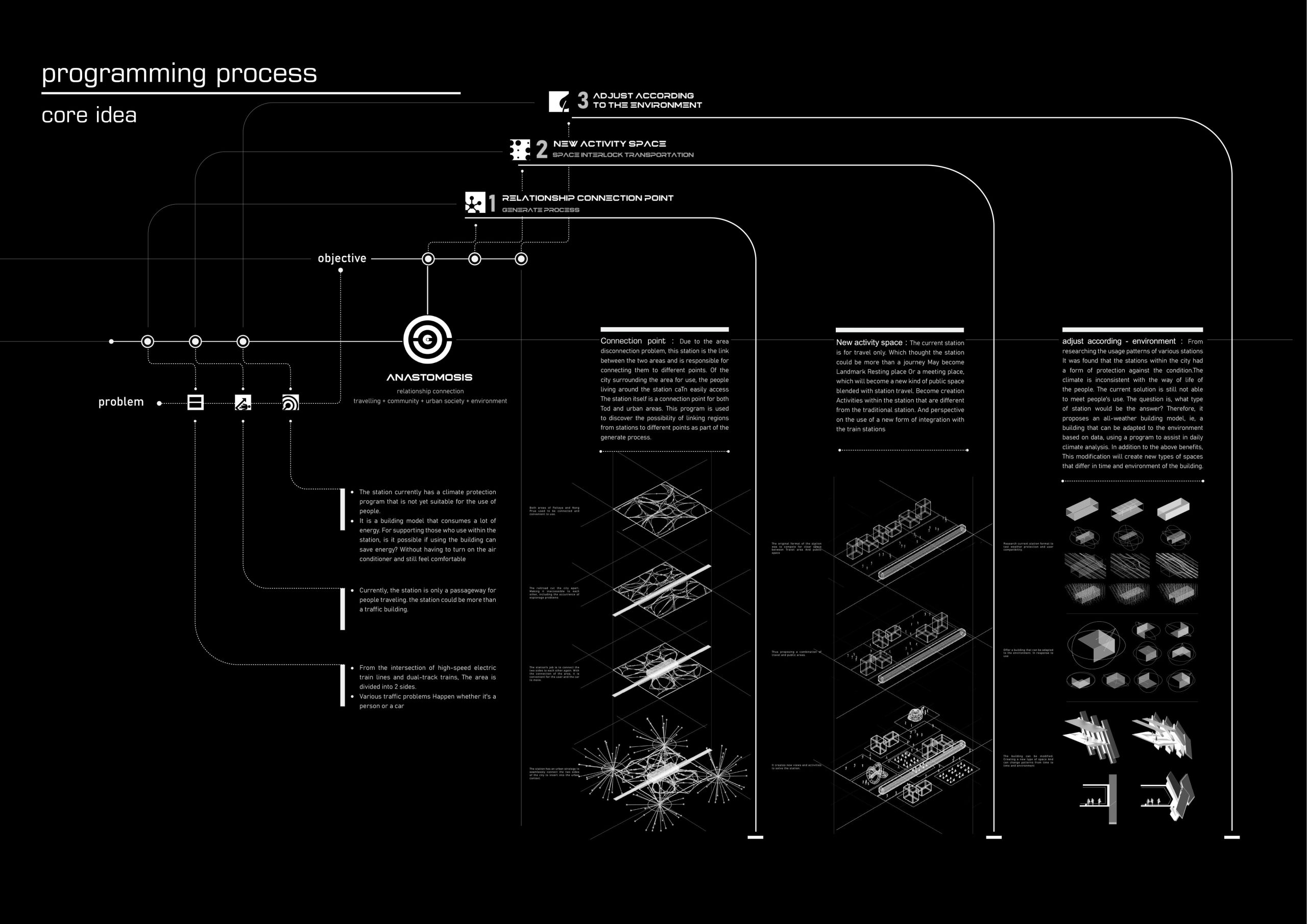 From the following mentioned content, the concept 'Anastomosis' has risen. Anastomosis is a surgical connection between two structures. It usually means a connection that is created between tubular structures. In this context, it is used to mention the connection of two sides of the city that was divided in the past and will link again by our architecture. This concept creates a relation between three keys which are attraction node, communities, city, and environment.
Make this place to be the seamless connector between two sides of the rail and attraction node in the proper distance by using a computer to generate data for the result.
Create a new standard of station use by combining public areas and transit areas together.
Researching about the indoor and semi-outdoor environment by analyzing the future trend, statistics, and comfortable environment. This brings the idea of an adjustable kinetic facade that can change itself following an orientation. In addition to creating a new environment for the users, traveling in the building also creates energy and electricity for the facade as well.
The last important part of the building is the automatic parking. This zone is designed by focusing on using vertical area economically, so automatic parking is chosen to solve the parking area problem. Automatic parking also is an electric car charging center to support the electric car trend that is growing this day. This project is designed based on the idea that its system could become a prototype for developing any similar kind of building in the future.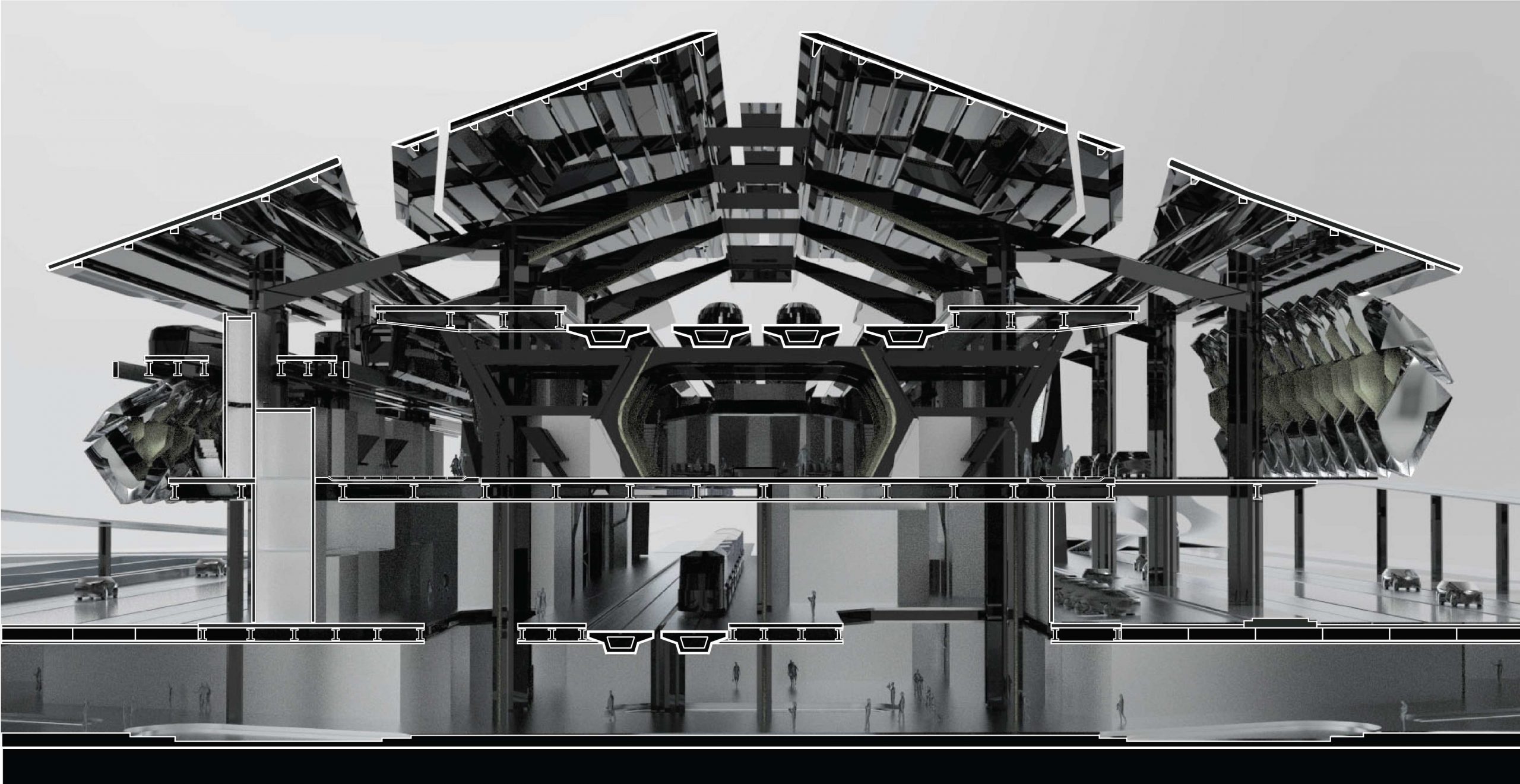 The Board: