ALL IN is conceived as an open space structured on the perimeter walls of the house where the main daily actions take place. The furniture, placed along the walls, is shaped according to what is necessary to make the space flexible, being able to adapt to the moments and needs of Giulia and Roberto.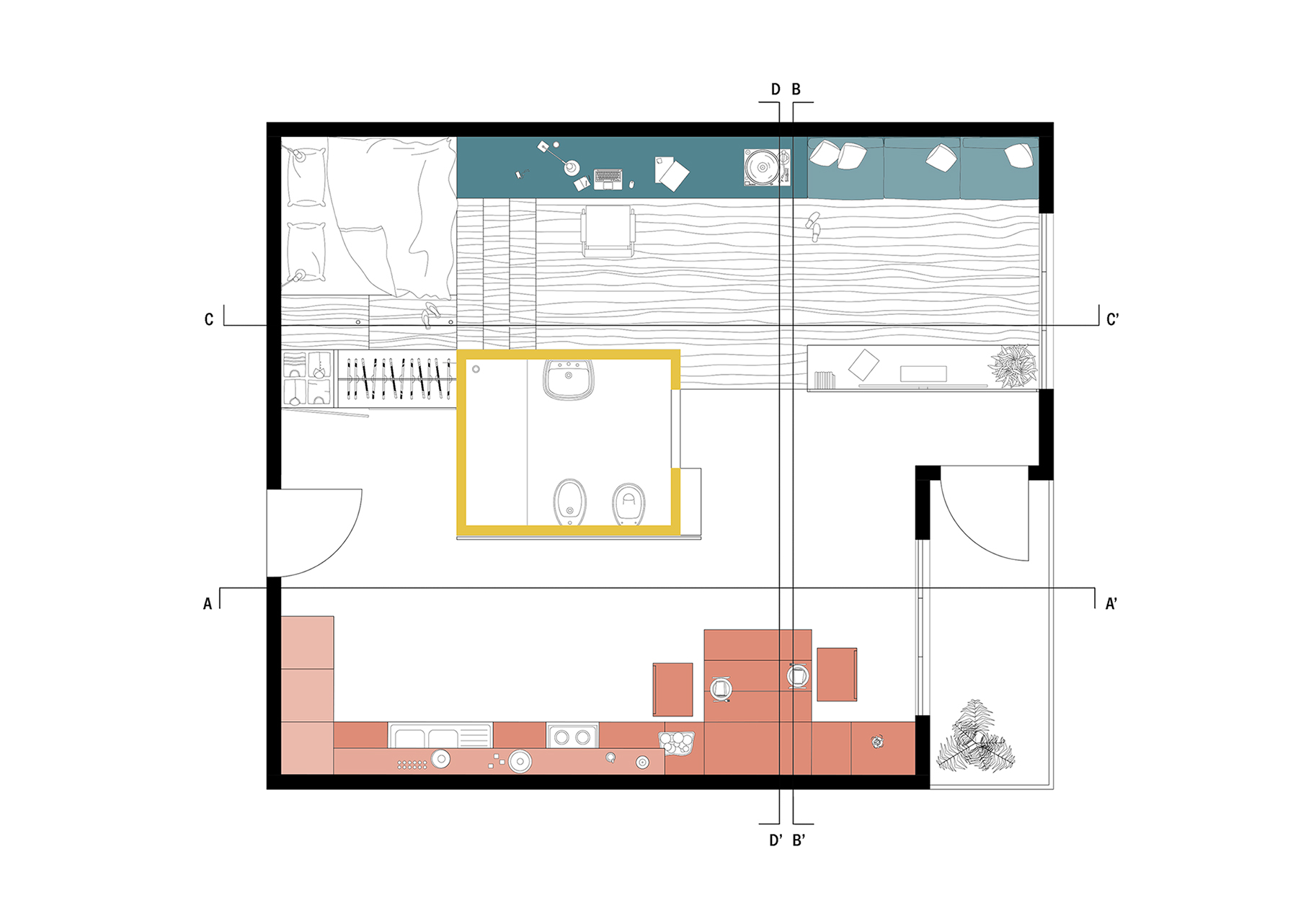 In the center of the apartment there is a yellow volume where the bathroom is located: this position allows the daily actions to be concentrated along the perimeter space. In this way, thanks to the white of the walls, the natural light's intake coming from the windows is maximized.
If necessary, a sliding wall runs along the central volume dividing the space in two: in this way Giulia and Roberto are able to work separately while also maintaining the flexibility of the space. The wall is, in fact, made with a material that grants the light to pass between the areas, making it a structure in harmony with the rest of the house. To emphasize the division between the two spaces, an elevated wooden platform has been inserted. In correspondence with the step, a thin wooden structure helps to delimit the space and create a green corner inside the house.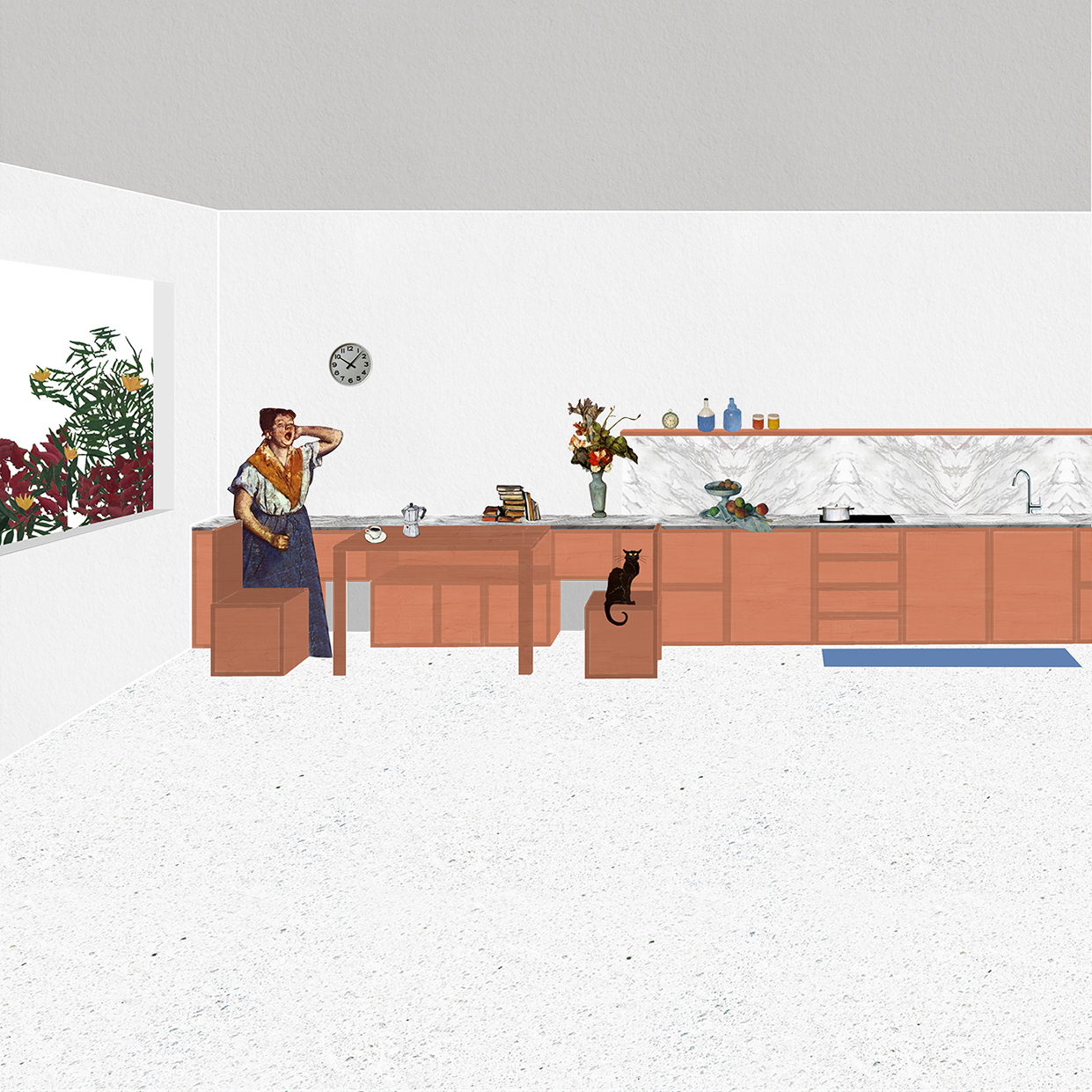 The Board: