After Latvia joined the EU in 2004, the region of Liepaja suddenly attracted new attention. So far, its edificial identity has been overshadowed by war ports, industrial areas and abandoned houses. A bathhouse should thus – beyond its actual function – be a signpost for the emerging tourism and local culture.
Moving from the town towards the sea, visitors cross different kinds of landscapes – outskirts, forest, dunes, beach, sea. These scenic zones are shaped in long belts parallel to the coast. The designed building takes the shape of an elongated bar and fits into the surrounding belt structure.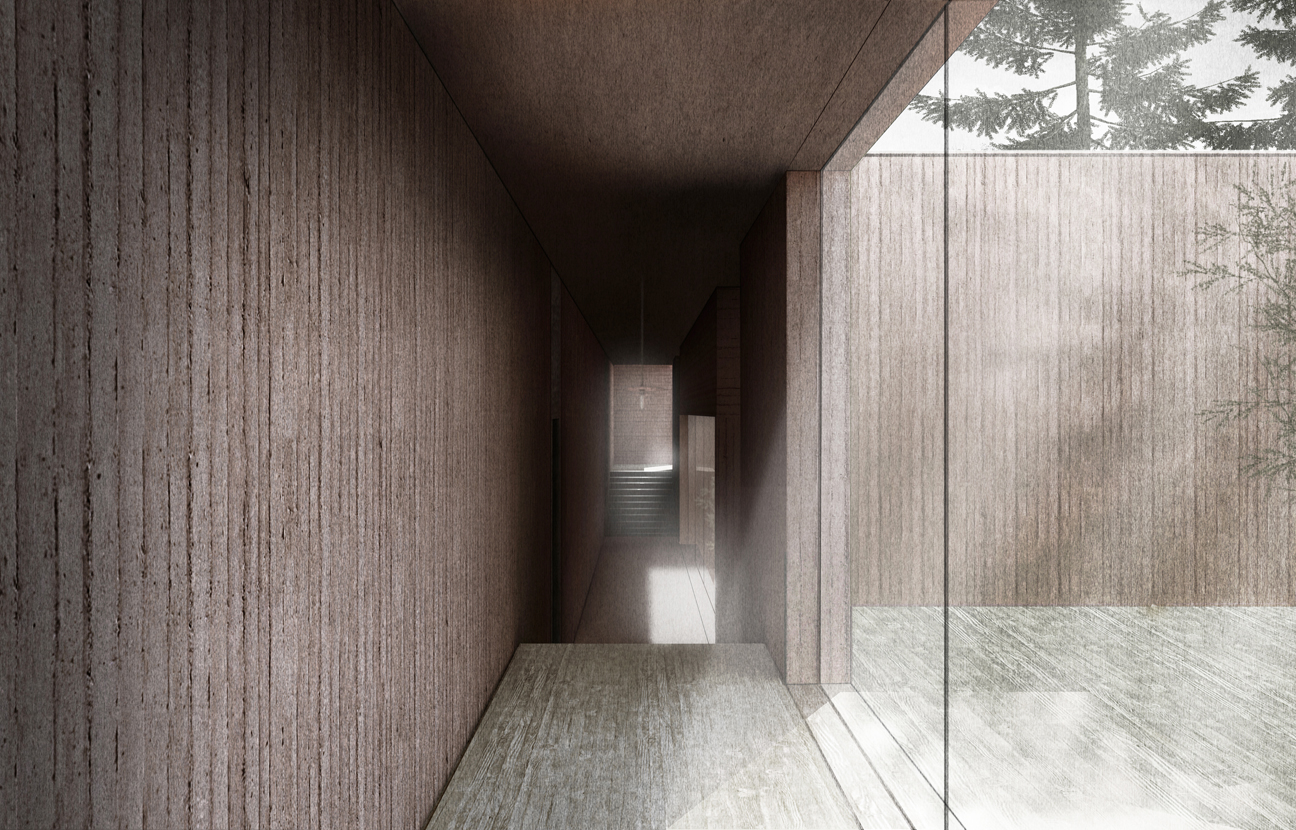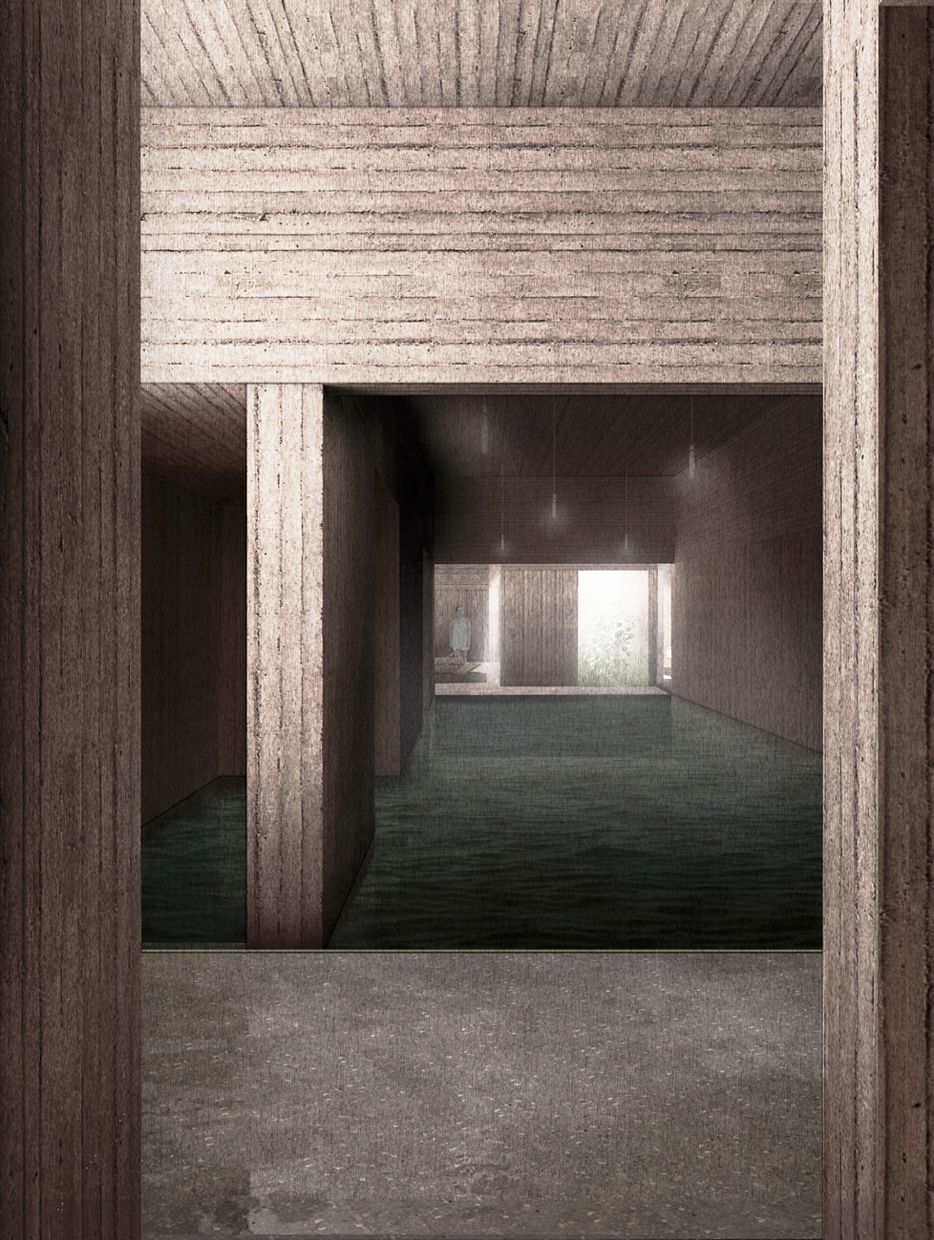 Two large openings pierce through the building. The larger one is the entrance to the building and incorporates a group of existing larch trees, while the smaller opening frames one of the few paths to the beach. The buildings inner arrangement of functions is based on the structure of the surrounding tree population. With decreasing density, from north to south, there is also a transition within the building from zones with restricted access to those which are open to the public. Therefore, the hotel is located in the north, surrounded by dense forest, creating an intimate atmosphere. Accordingly, the spa is located in the southern part, more open and allowing a panoramic view. A beach bar forms the end of the complex, inviting pedestrians to linger. Four inner courtyards divide the thermal area up into various areas. They serve as a signpost and guide the guest from one yard to the other through the building.The SPA area is located above the thermal bath. The courtyards give light to the corridors while the treatment rooms face the façade. Four roof terraces invite to pass some time outdoors. For those seeking recreation over a longer period, the hotel offers accommodation in the northern part of the building. On the second floor, an impressive view over the entrance courtyard grants guests direct access to the SPA area. The entire building is kept in red concrete with a wood-like structure in reference to the traditional buildings with their painted wood facades.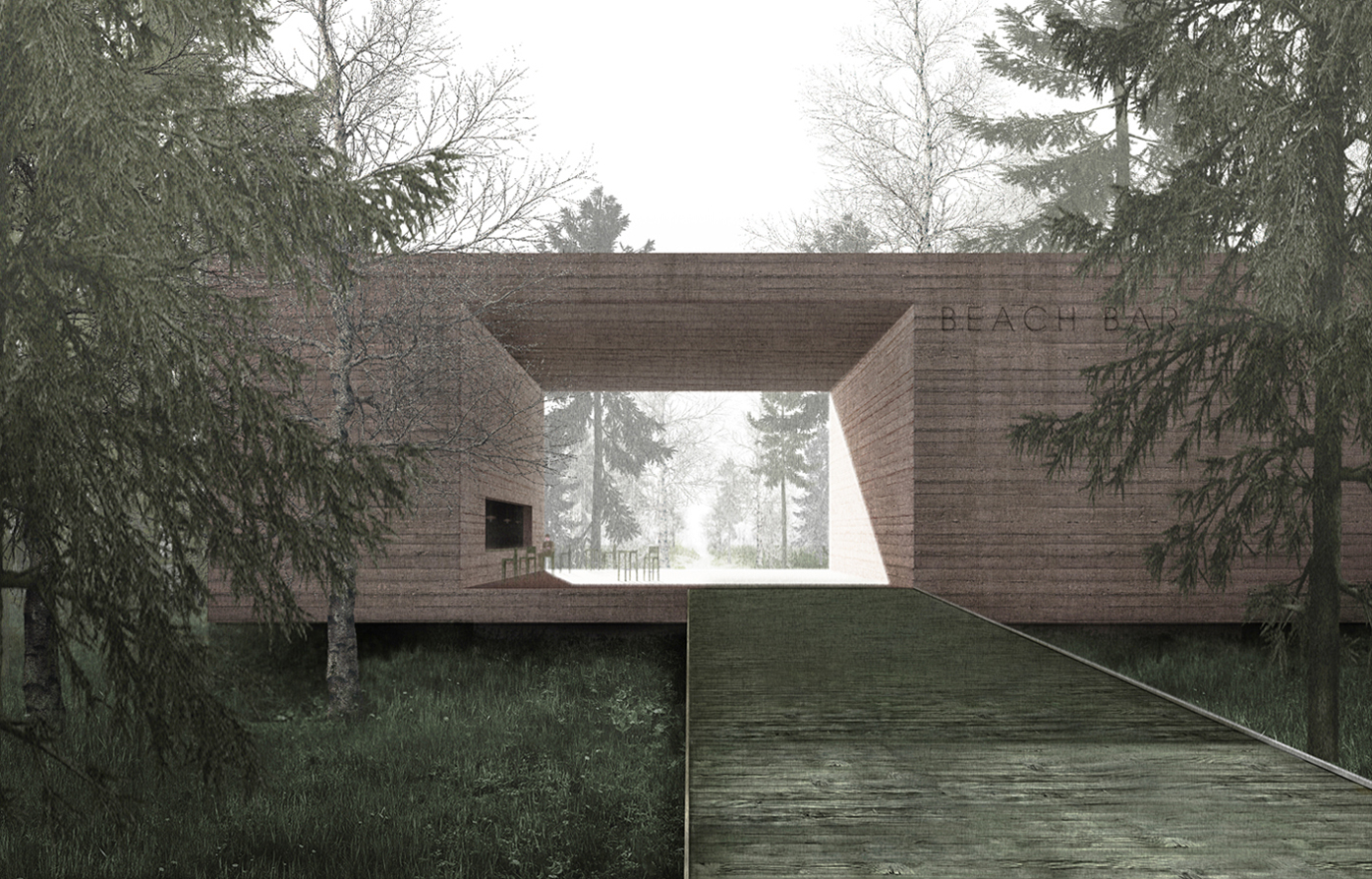 The Board: