Sitting on is the winning project of the Self Construction Competition promoted by Archistart SCC2018 and realized during the IAHsummer2018 Festival, and won by Federico Tomasoni, Matteo de Rossi, and Salvatore Garretto. The sitting on lab was coordinated by Suhd Studio. During the workshop, experimented a new urban furniture for urban waterfronts.
///
Sitting on è il progetto vincitore del concorso di Self Construction promosso da Archistart SCC2018 e realizzato durante il festival Internazionale di architettura IAHsummer2018, vinto da Federico Tomasoni, Matteo de Rossi, Salvatore Garretto. Il laboratorio è stato coordinato da Suhd Studio sperimentatondo un nuovo arredo urbano per i waterfront urbani.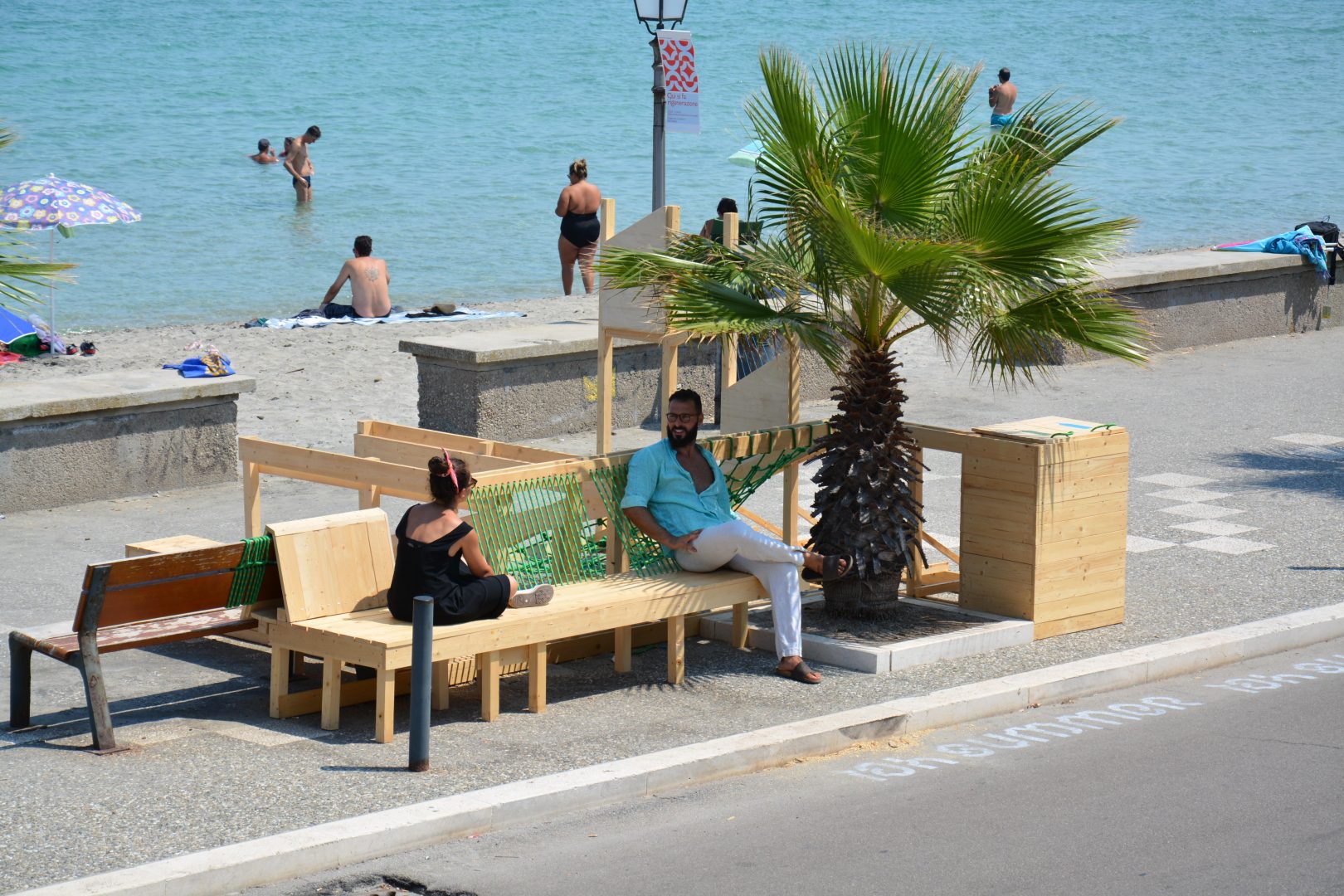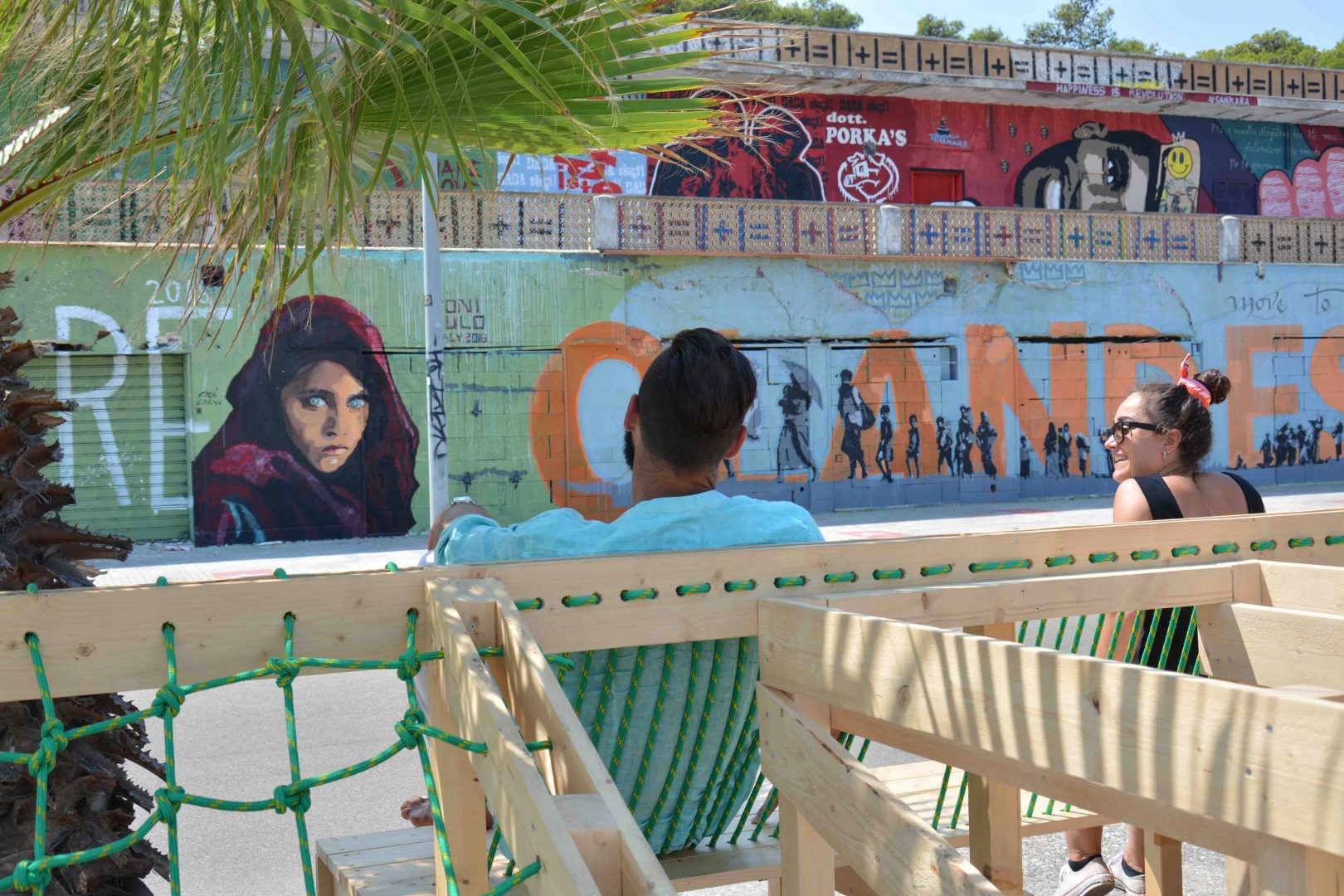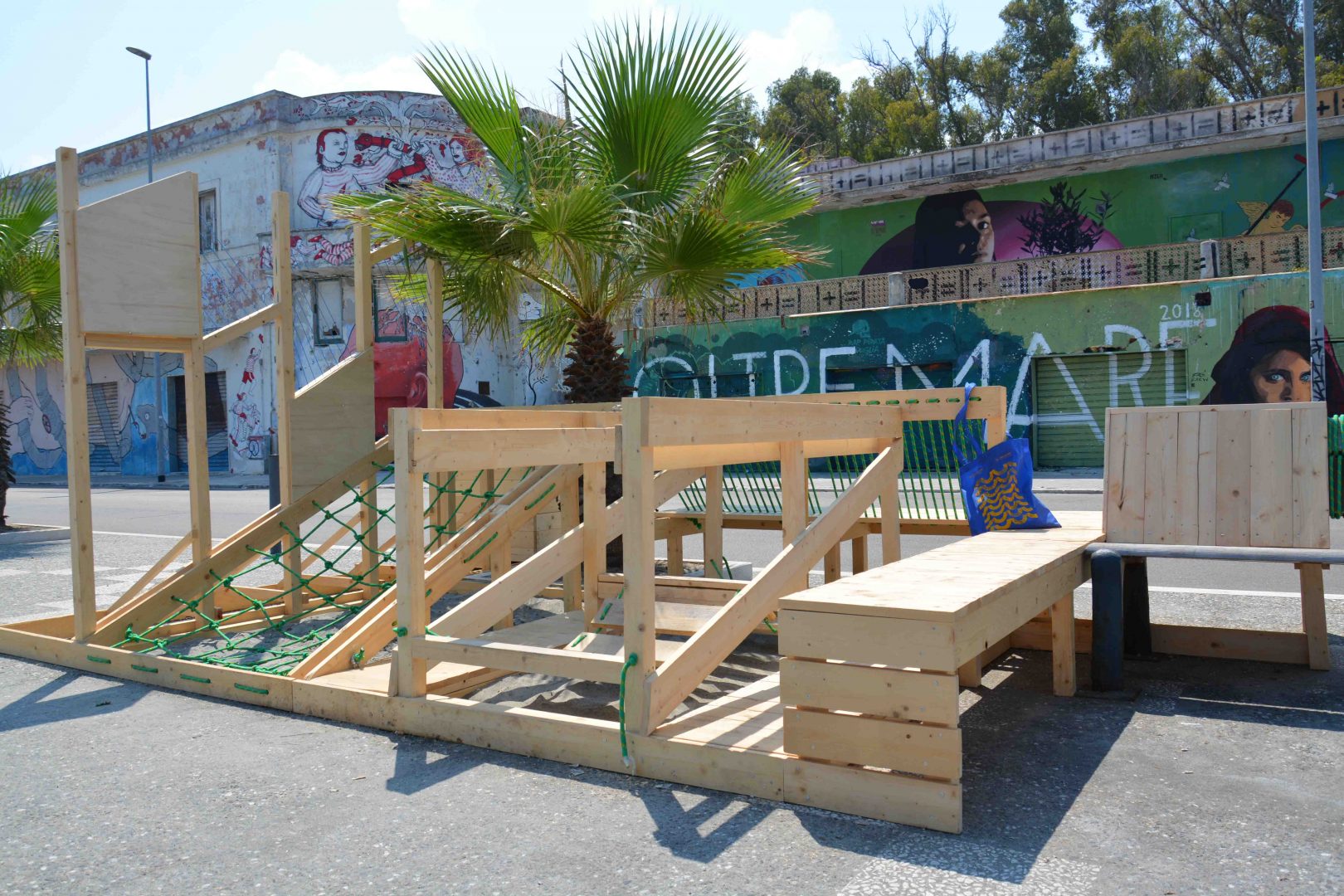 Sitting on acts as a physical and contextual link to San Cataldo's waterfront. Reminiscent of La Casa del Surfista, a landmark along San Cataldo's coastline. The structure's arches serve as a starting point for the formal and functional framework of the installation: various seating typologies, public services (green element, waste disposal, bike storage) and a play area (sculpt and climb) define the space.
///
Sitting on funge da collegamento fisico e contestuale al lungomare di San Cataldo. Ricorda La Casa del Surfista, un punto di riferimento lungo la costa di San Cataldo. Gli archi della struttura fungono da punto di partenza per la struttura formale e funzionale dell'installazione: diverse tipologie di posti a sedere, servizi pubblici (elemento verde, smaltimento rifiuti, deposito biciclette) e un'area giochi (scultura e salita) definiscono lo spazio.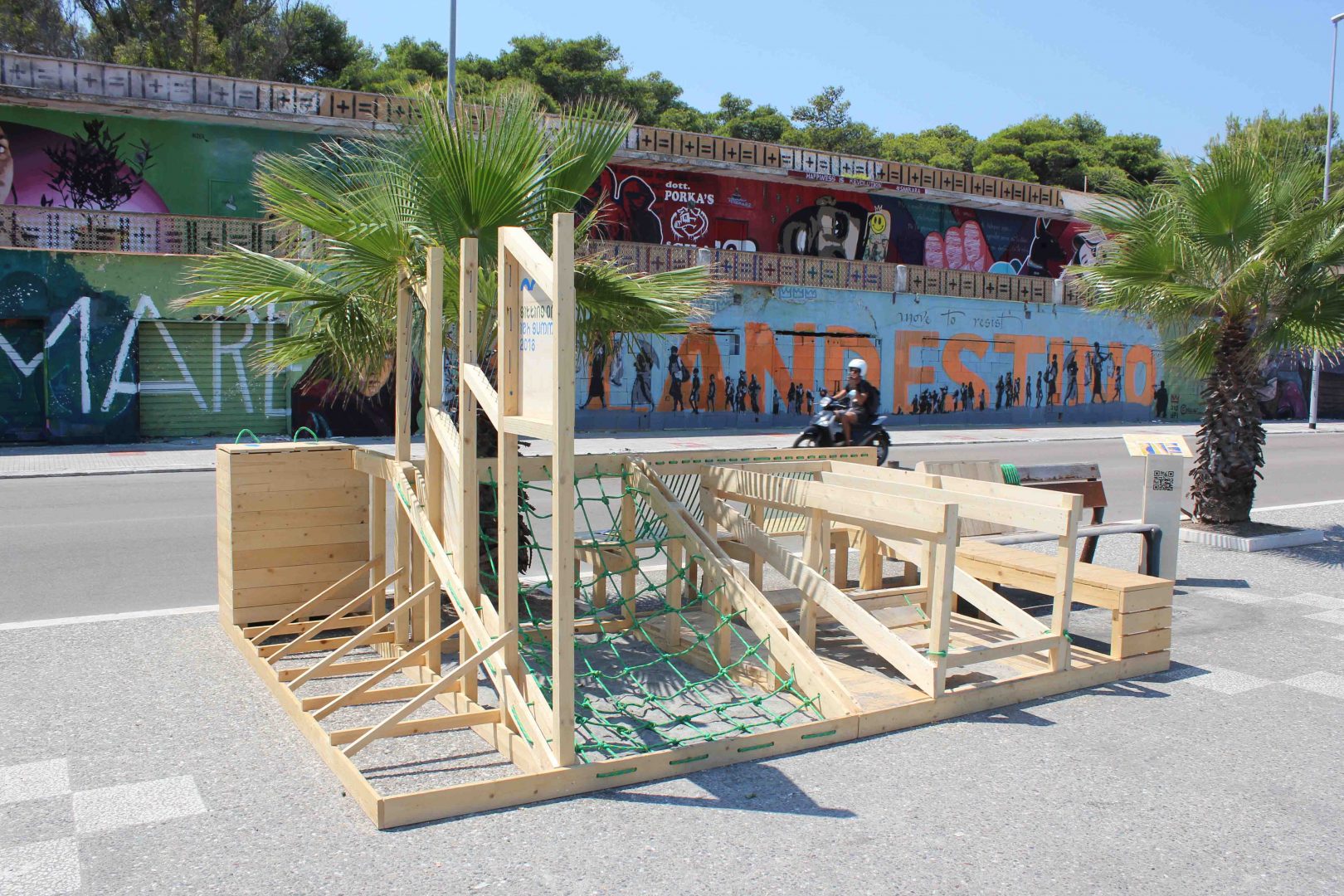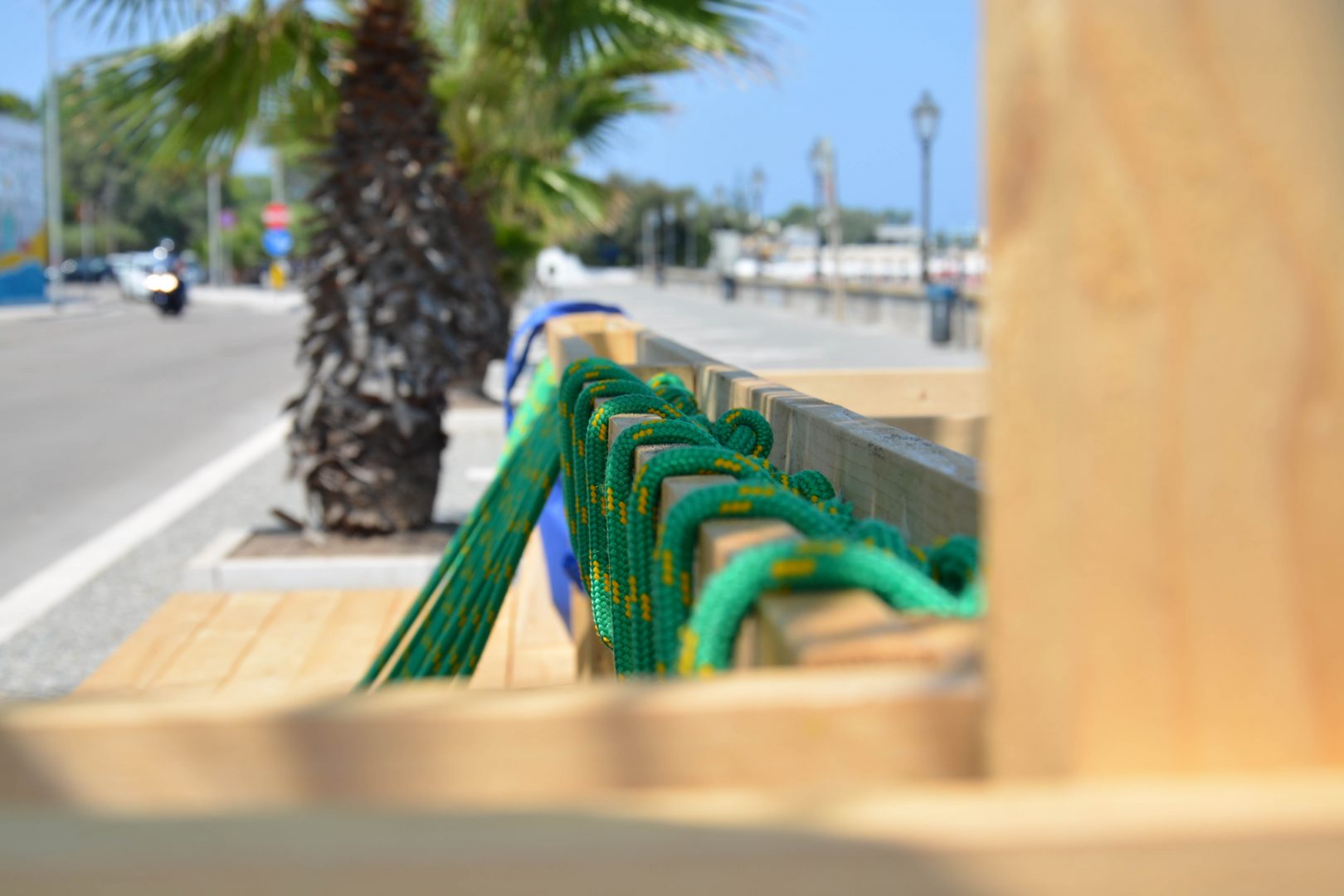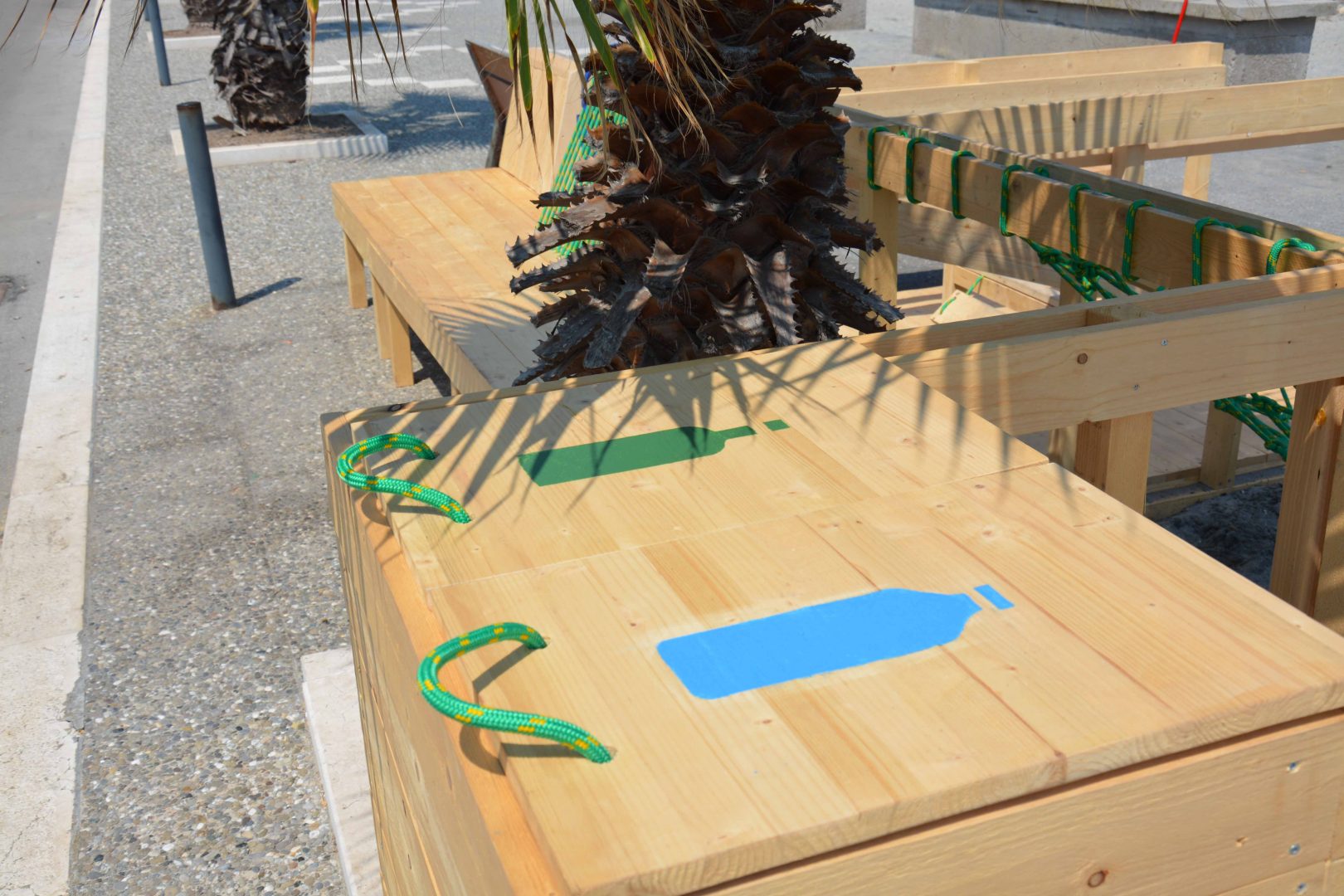 The multi-functional structure aims to connect the street to the sea whilst integrating the existing infrastructure and various groups of people within a dynamic synthesis between regenerative architecture and a coastal identity.
///
La struttura multifunzionale mira a collegare la strada al mare, integrando al contempo l'infrastruttura esistente e vari gruppi di persone all'interno di una sintesi dinamica tra architettura rigenerativa e identità costiera.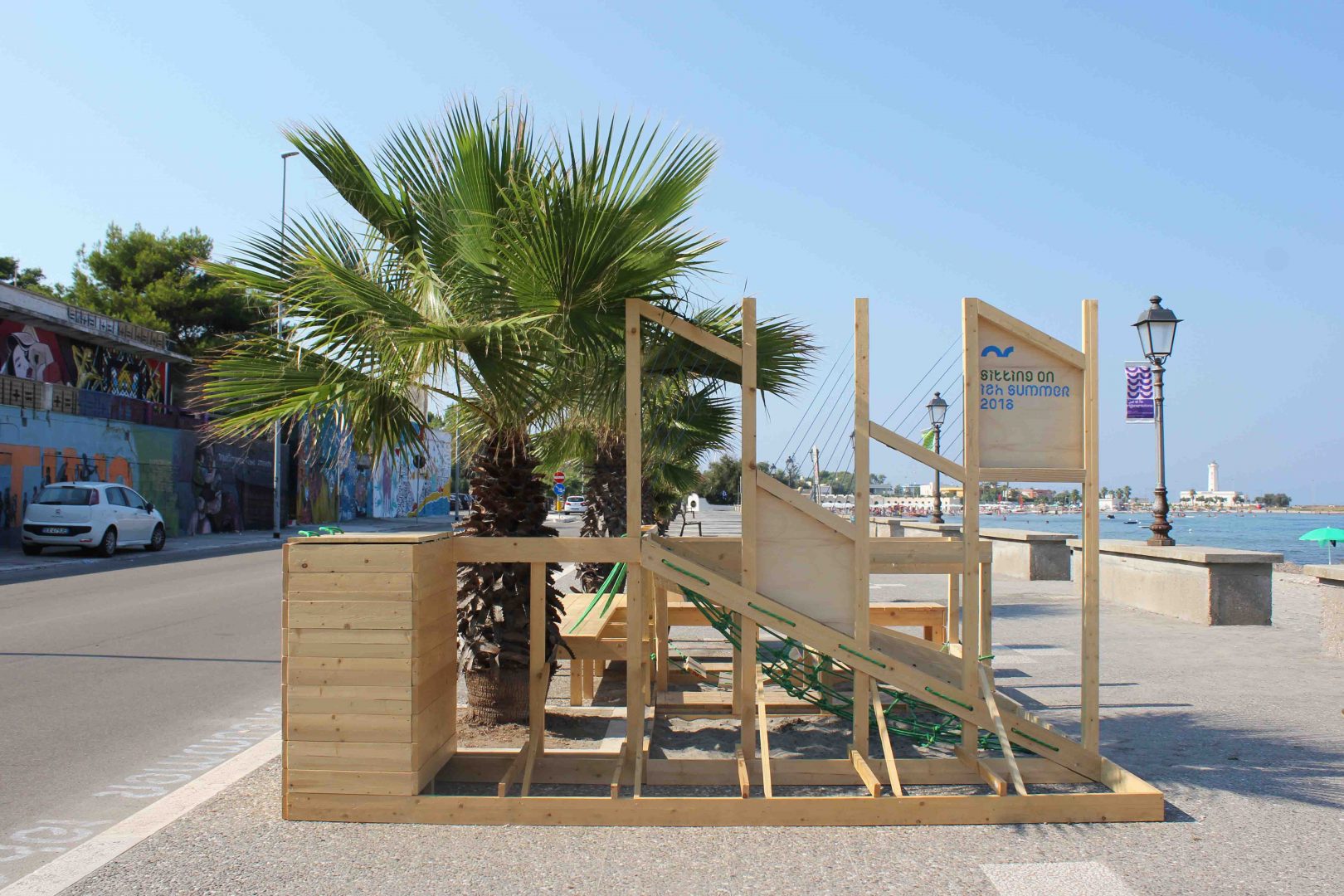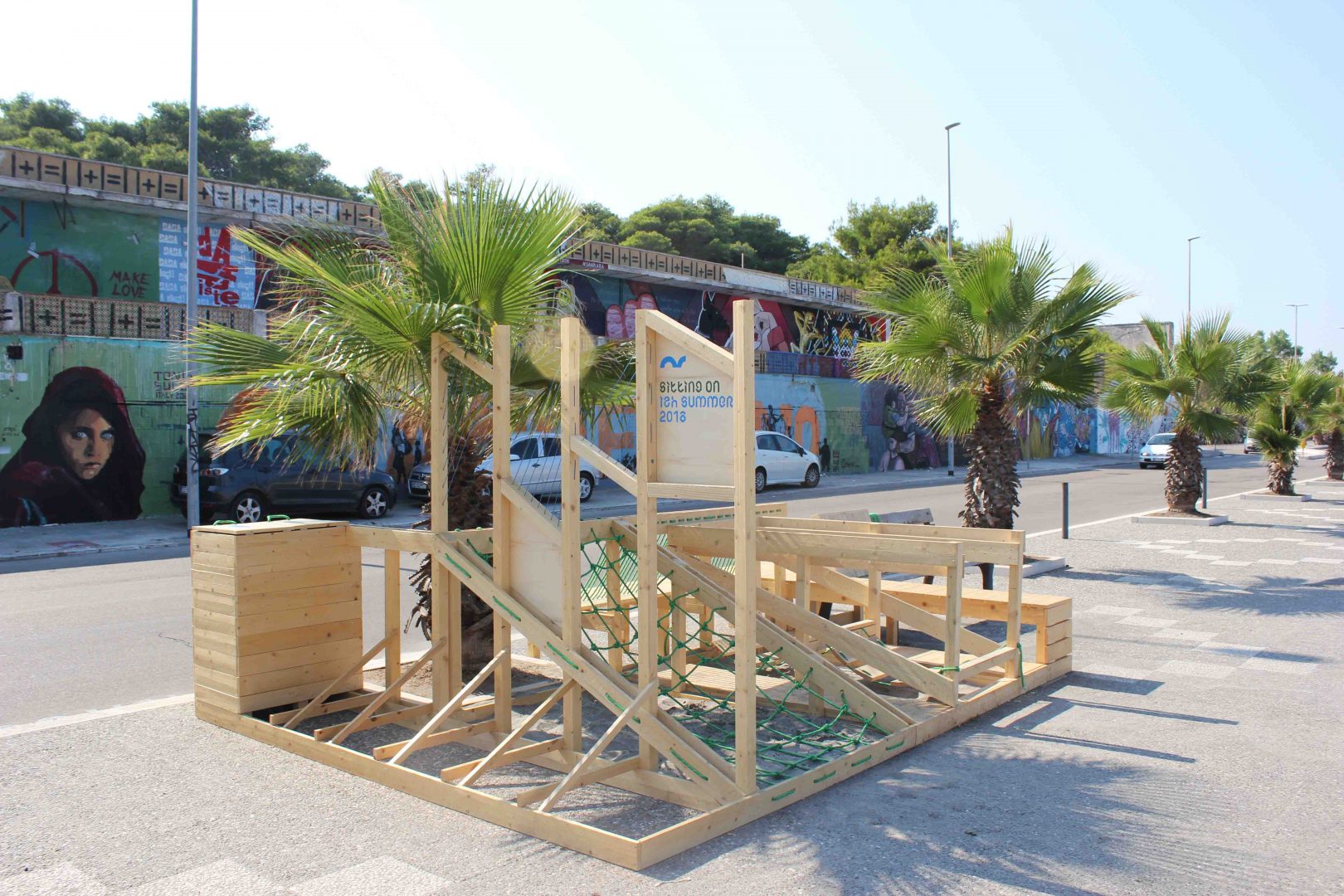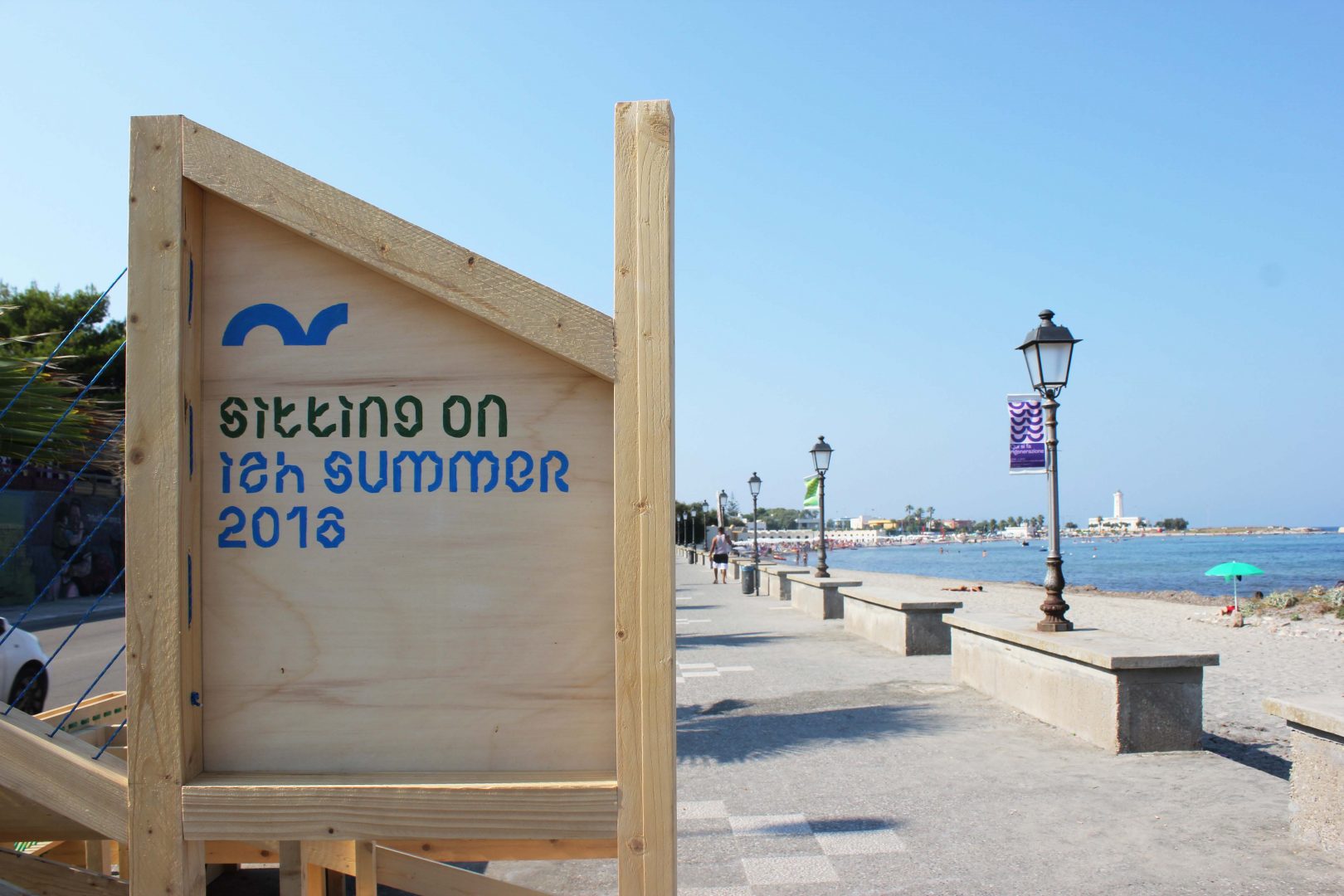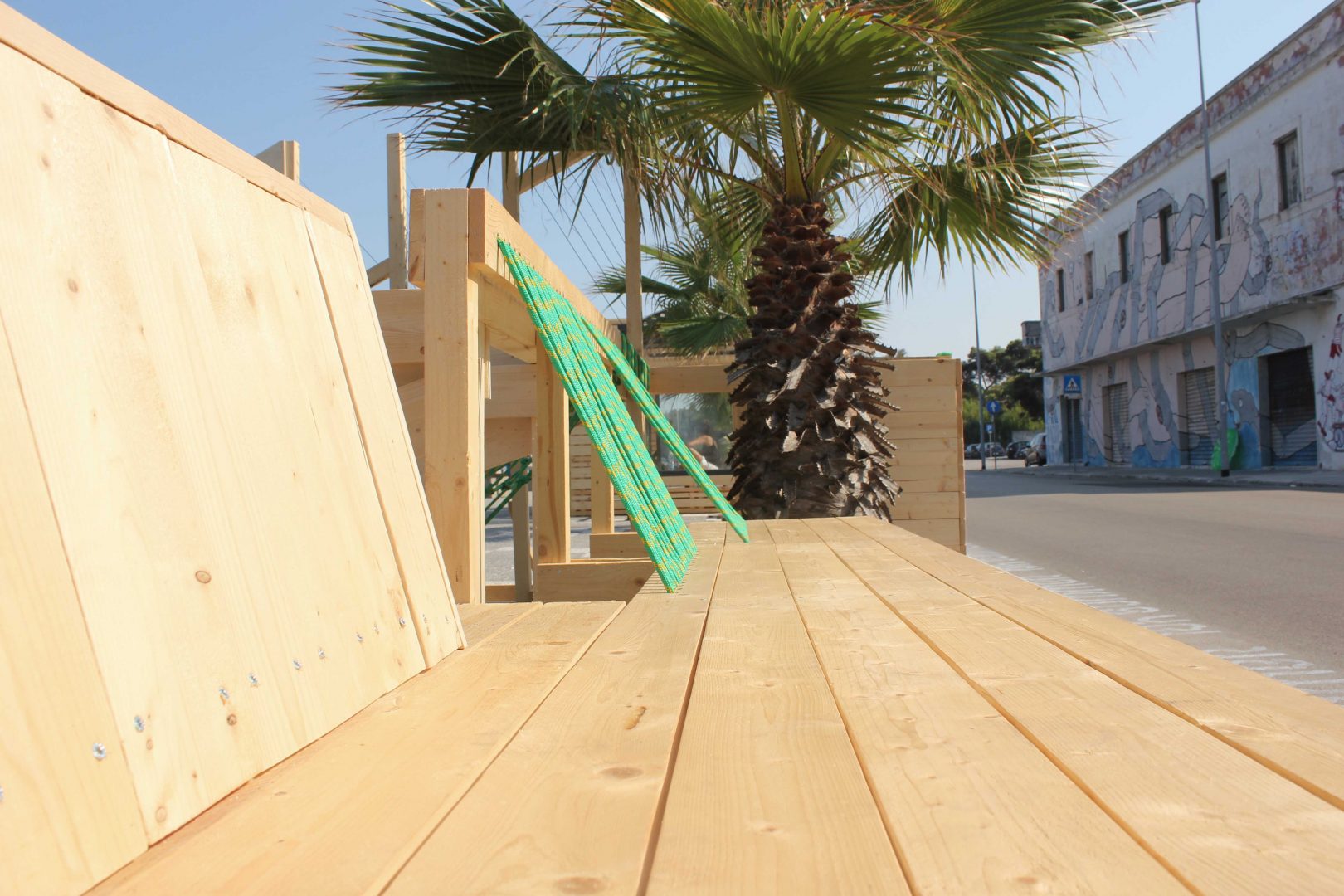 Tutors: Marina Leuzzi, Corrado Chiatti – Suhd Studio | Anna Serafini, Andrea Petrachi – Archistart team
Builders: Eleni Alexopoulou, Eleonora Colombini, Carolina De Franco, Matteo De Rossi, Salvatore Garretto, Maria Viktoria Papoutsidaki, Carla Procida, Andrei Rizea, Federico Tomasoni, Fabio Ventrella