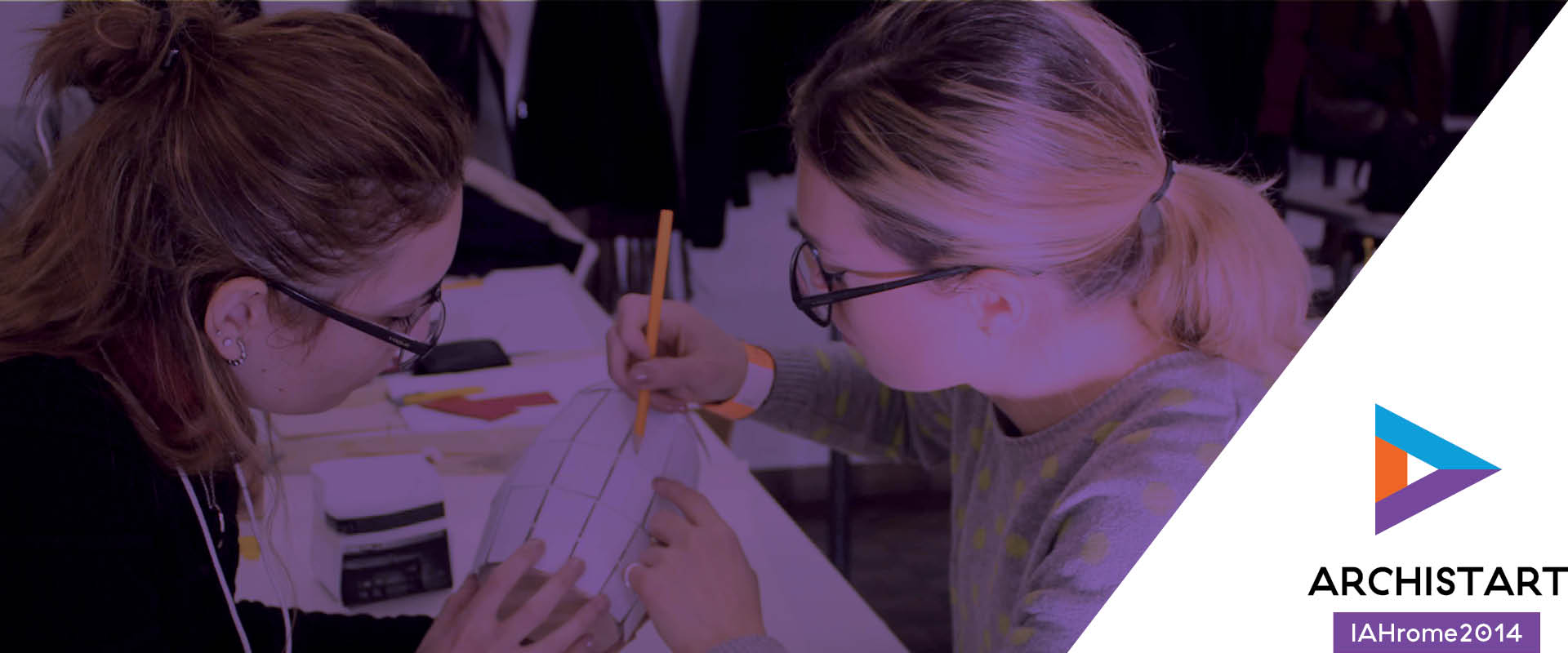 International Architecture Holiday, Rome
IAHrome15 took palce from December 27, 2014 to January 1, 2015 at Sapienza University in Rome. 100 young people from all corners of the world lived together for six days sharing ideas and gaining essential experience while immersed in the architecture and entertainment of the eternal city: Rome.
The Laboratory
The workshop involved almost 100 young people, divided into 16 teams of 6 members, each guided by a tutor who provided all materials and information necessary for a correct designs. The teams produced sketches, diagrams and drawings, and a material model to a 1:20 scale. The planning stages will take place in different places of the city: in places characterized by the problematic object of the competition and at the headquarters of the Sapienza University, in close proximity of San Pietro in Vincoli and the Colosseum.
The theme
Rome, one of the most visited cities in the world, historically has always had a strong tradition in street markets and a widespread trade in the squares and streets of the city (such as the Christmas markets at Piazza Navona, the markets of Portaportese, and the Roman Summer markets). These activities are often not integrated within designated public spaces and are situated in areas often devoid of architectural identity. Archistart aims to promote the creation of a system of kiosks, and by referring to projects already completed (eg kiosk in Madrid), to restore decorum and a new image quality to the most fascinating places in the city.
Activities
The days of the workshop were cheered by parties and nights out in the spectacular city of Rome, giving the participants the opportunity to interact and socialize with pales from different parts of the world with a great interest in common: love for architecture. The opening night was held at MAXXI21 spaces of MAXXI Museum along the presentation of the IAHrome14, followed by a night tour of the city. On the last day the participants exhibited their projects at RED space, part of the Auditorium Parco della Musica in Rome, and then celebrated at IAH New Year's Party, during which the winning groups of IAHrome14 were announced.