The 'White extension' is a temporary auditorium added to the volume of an existing hostel in San Cataldo, Italy. Build for facilitating the summer edition of the IAHsummer15.
The installation creates a semi-intimate space where small groups of people can gather for work, discussions and projections.
In addition it serves as an attractive point for external events, such as the music summer festival held in the Hostel.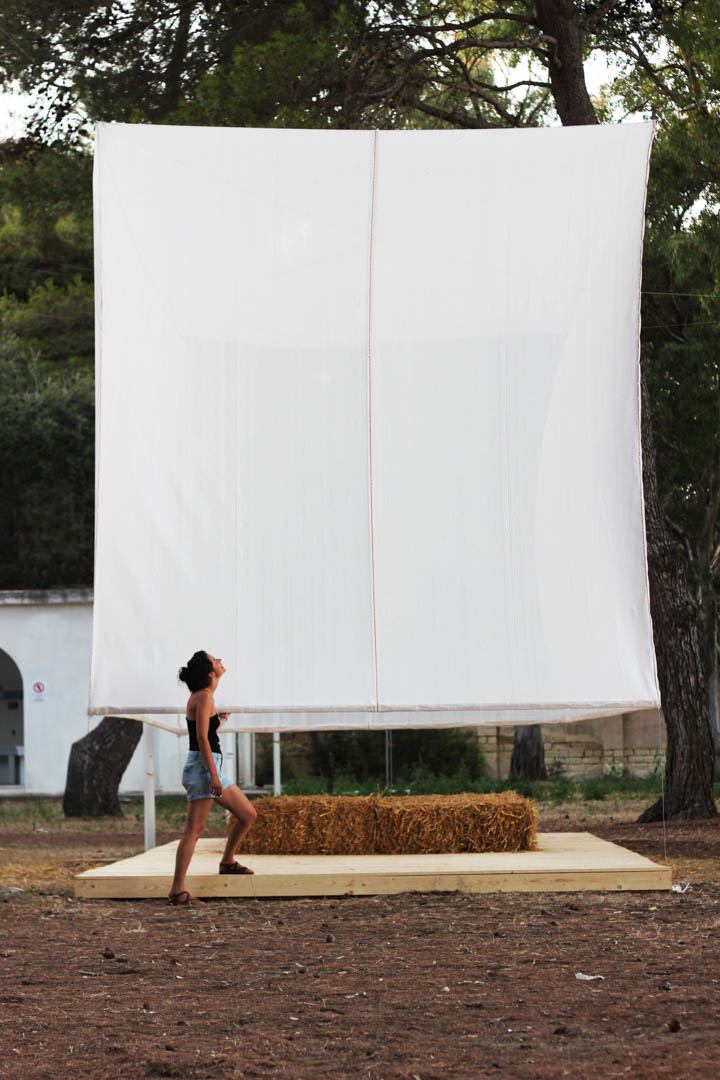 The installation is 32 sqm big with a width of 8 meters that corresponds to the width of the existing hostel building. It has a 15cm-thick-base made from timber planks. The base is covered by white textile suspended by steel ropes that shapes the space while 'floating' above the base.
The textile, used usually on construction sites, is a semi-translucent material letting light through in a way that creates playful shadows during the day and is glowing gently in the night.
To enter inside one needs to stoop which increase the intimacy of the inside space as well as change the perception of the space by shifting the point of view while entering.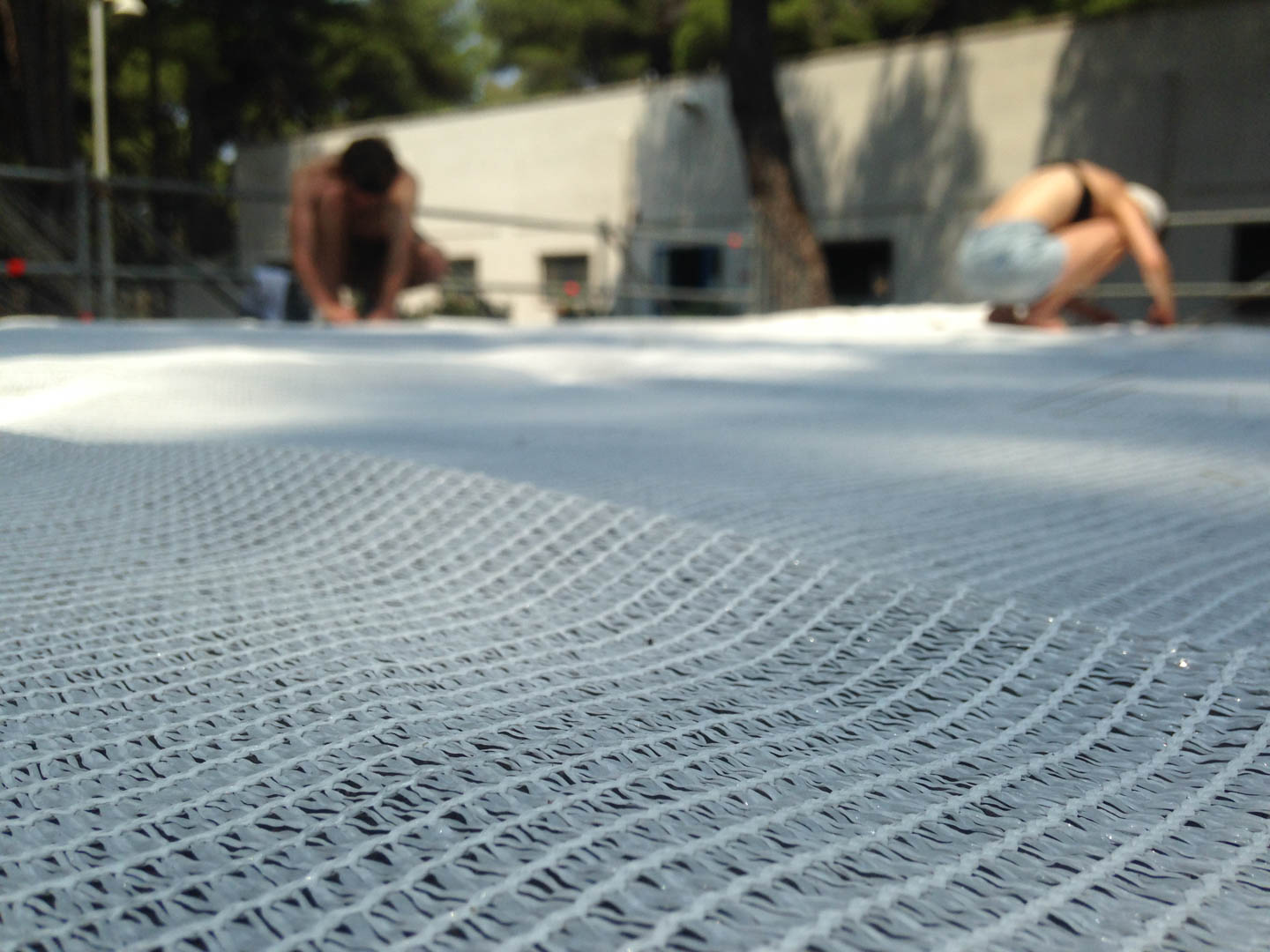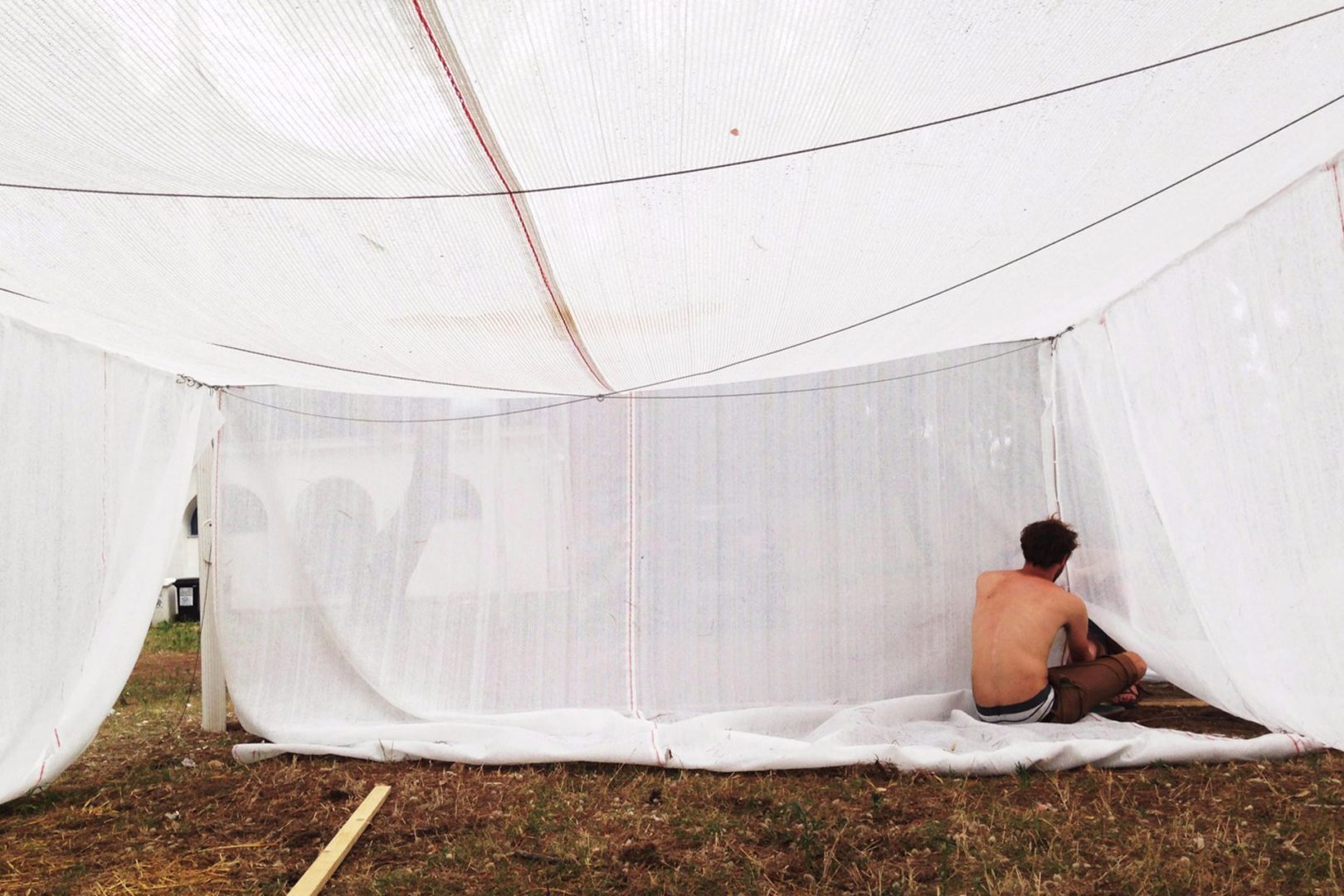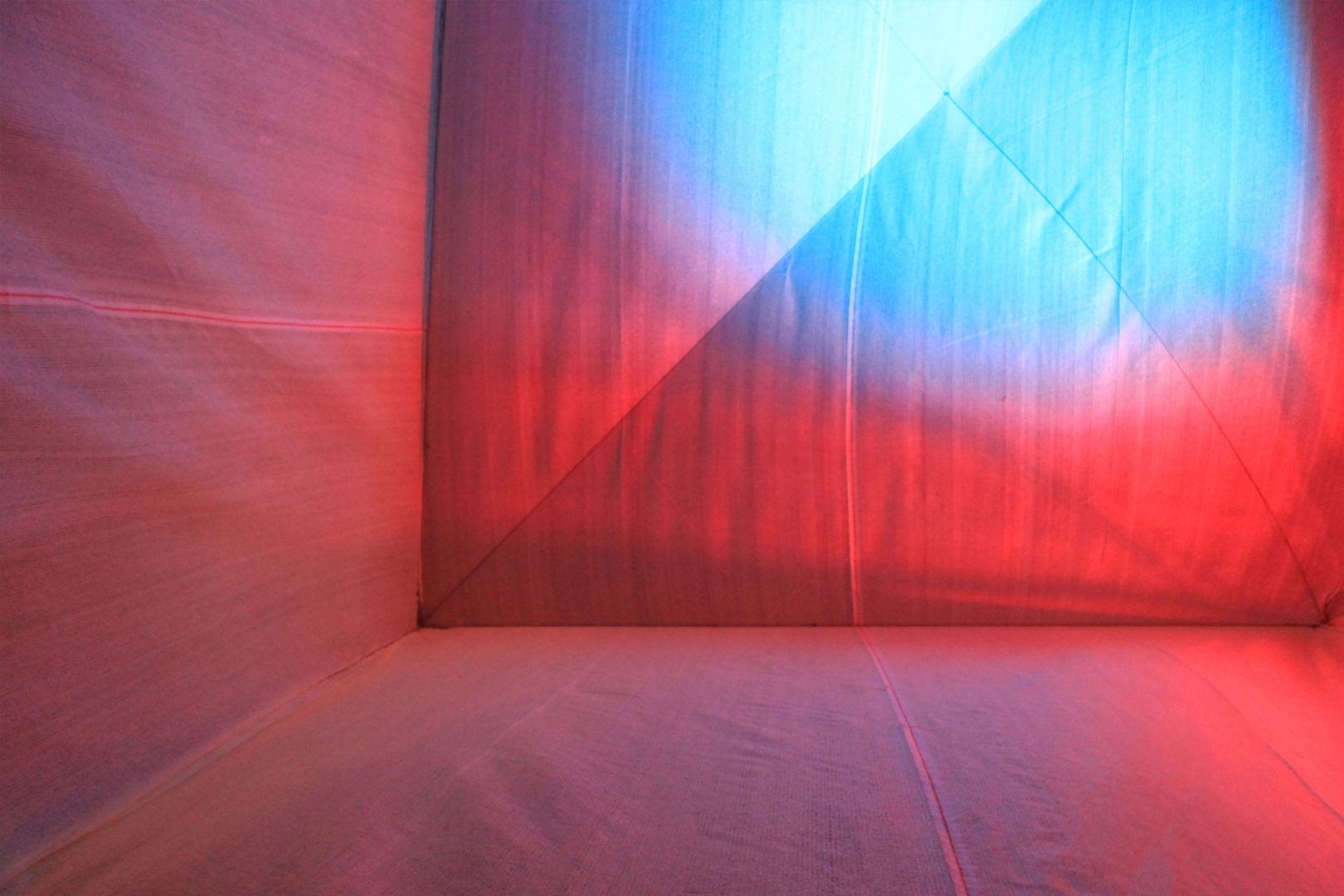 The 'White extension' is a winner of the SCC competition (self construction competition) by archiSTART.
This competition represented an occasion for all of those young designers ready to compete to transform their ideas into reality. This was an initial approach to employment where participants made an accurate choice of materials, confronted themselves with the economic aspects of the design, and physically built their conceived project.

Designers SASA CIABATTI, BILYANA ASENOVA, ARCHISTART