Archistart has had the good fortune to meet many young talents who have then stood out in the working world.
After 5 years from the launch, the web platform has now more than 15,000 active users and 25,000 followers on social networks. Almost 4,000 young architects took part in the workshops and events.
For the fifth anniversary, Archistart has tracked down some of them to talk about their professional lives.
Giulia Santoro was born in Milan and graduated in Building Systems Engineering at the Politecnico di Milano. Through four simple questions she will tell about her career that led to work at Arup Italia in the Technology section
///
Archistart ha avuto la fortuna di intercettare negli anni numerosi giovani talenti che si sono poi contraddistinti nel mondo lavorativo.
Dopo 5 anni di attività il portale web conta più di 15000 users attivi e 25000 followers sui social. Quasi 4000 giovani architetti hanno preso parte a workshop ed eventi.
In occasione del quinquennale dalla prima attività Archistart ha rintracciato alcuni di loro che hanno raccontato qualche aneddoto sulla loro vita professionale.
Giulia Santoro è nata a Milano e si è laureata in Ingegneria dei Sistemi Edilizi al Politecnico di Milano. Attraverso quattro semplici domande racconterà qualche aneddoto del suo percorso lavorativo che l'ha portata a lavorare presso Arup Italia nella sezione Technology:
We met in Rome during the IAHrome event in 2015. After the New Year's celebrations, you continued to be part of our community. Tell us what memory you have of that experience and what spirit you found in the Archistart world.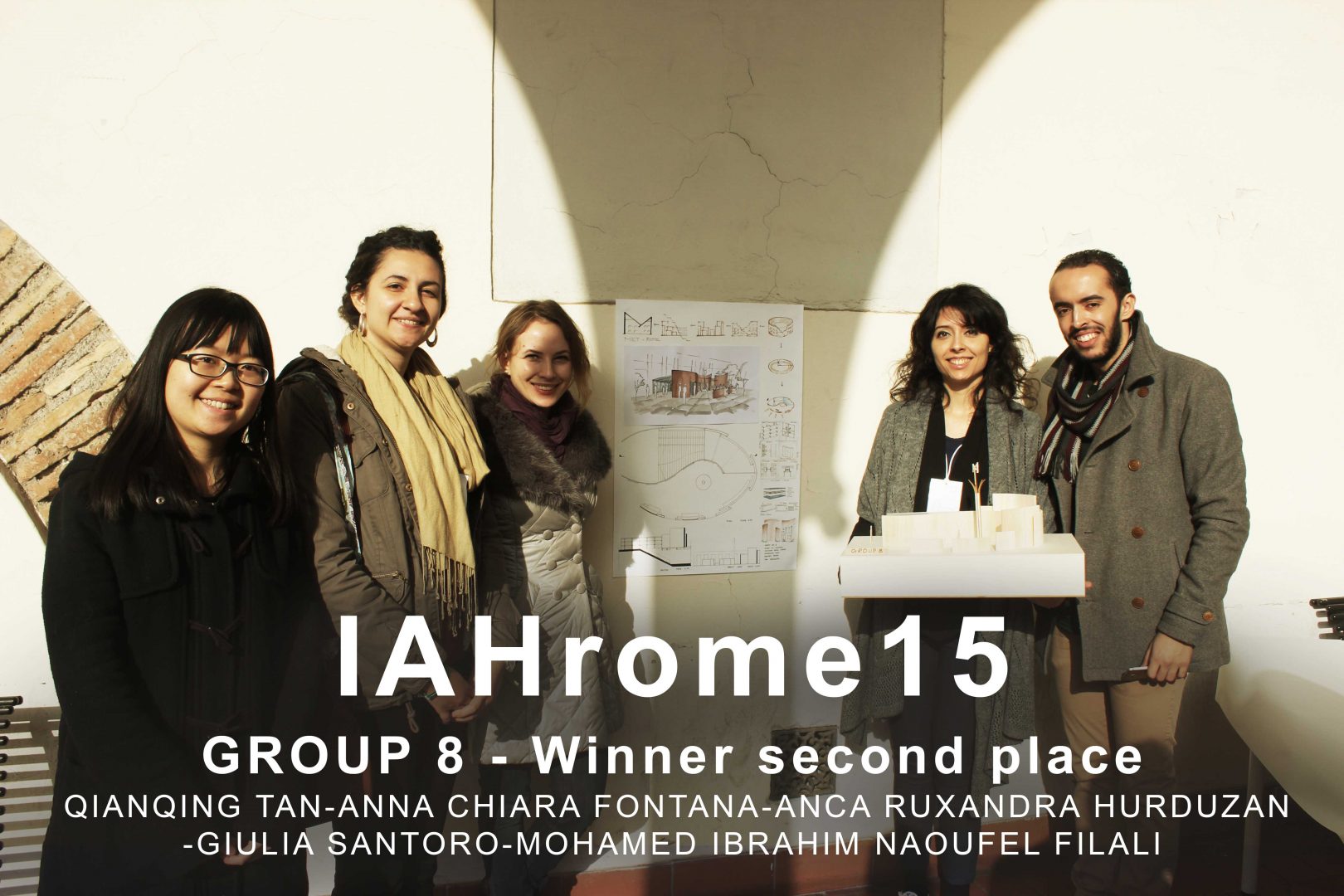 I immediately believed in Archistart. Known by chance, through a shared post on the university course Facebook page I was attending, it turned out to be an experience of great sharing and comparison thanks to the mix of technical backgrounds (architects and engineers) and the exchange between different cultures, counting an important participation of foreign students. But it's still an "architectural holiday", so: work hard, party harder!
///
Ho da subito creduto in Archistart. Conosciuta per caso, tramite un post condiviso sulla pagina Facebook del corso di laurea che stavo frequentando, si è rivelata poi un'esperienza di massima condivisione e confronto per il mix di background tecnici (architetti e ingegneri), sia per lo scambio tra diverse culture, contando una partecipazione importante di studenti stranieri. Ma si tratta pur sempre di un "architectural holiday", per cui: work hard, party harder!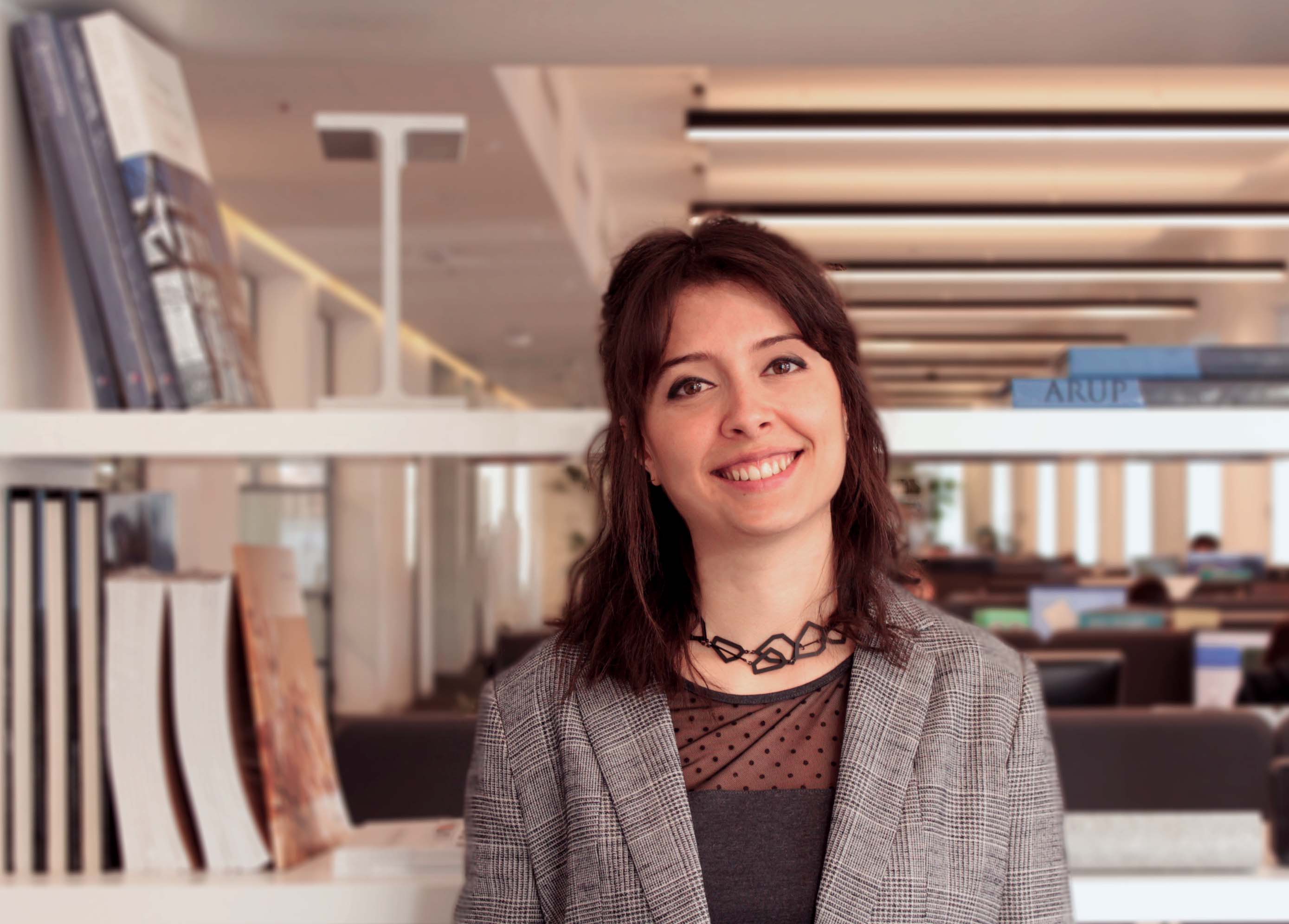 Today you work in one of the places that many young architects and engineers aspire to. Arup is an international practice that we could consider a point of arrival. You are very young and we imagine you still have so many projects and ambitions. How do you see your career in the near future? What would you recommend to anyone wishing to try to enter such an established reality? What are the best cards you can play as soon as you leave the University?
It seems like yesterday the first time I set foot in the office of Corso Italia, 1. I was actually in the temple of design and I had so many fears, also dictated by my very little work experience – I started working in Arup three months after my master's degree – I wasn't sure I was up to it. Today, after about 2 years, I realized that the feeling of disorientation just left the university is simply physiological and you should not feel discouraged from jumping like these. Many of my former classmates have never applied for work experience in companies like this because they didn't feel ready or for fear of burning themselves. Today I believe that with humility and awareness of one's own limits, but a lot of positive energy and a spirit of adaptation to carry out the most varied activities you can enter into a reality like this.
///
Sembra ieri la prima volta che mettevo piede nell'ufficio di Corso Italia, 1. Mi sentivo effettivamente nel tempio della progettazione e avevo tanti timori, anche dettati dalla mia pochissima esperienza lavorativa – ho iniziato a lavorare in Arup tre mesi dopo la laurea magistrale – non ero sicura di esserne all'altezza. Oggi, dopo circa 2 anni, ho capito che la sensazione di spaesamento appena usciti dall'università è semplicemente fisiologica e non deve in alcun modo scoraggiare dal fare salti nel vuoto come questi. Tanti miei ex compagni di corso non hanno mai applicato per esperienze lavorative in aziende come questa proprio perché non si sentivano pronti o per paura di bruciarsi. Oggi credo che con umiltà e consapevolezza dei propri limiti, ma tanta energia positiva e spirito di adattamento a svolgere le più svariate attività si possa entrare a far parte di realtà come questa.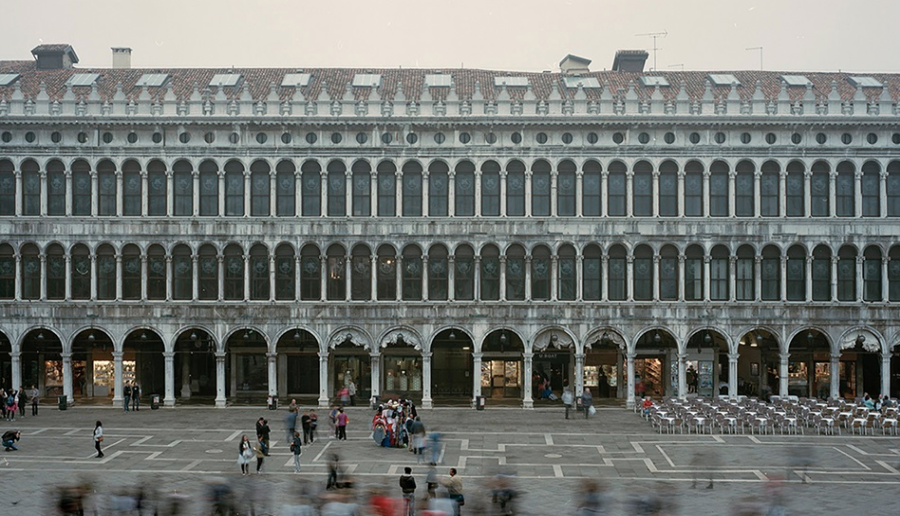 We'd like you to tell some anecdotes or something about a project that you personally followed in Arup or even outside. In this work we put passion into everything but inevitably we are emotionally attached to a particular project. Do you have one?
The projects I have worked on, more or less intensely, in these two years are about fifteen. Everyone taught me different things and I learned a lot. It wouldn't be fair to choose one in particular, as they are all extremely interesting both for the project itself, for the collaboration with internationally renowned architects, and for the activities carried out, in addition to the location in the city among the most beautiful in the world! One of the most recent has seen me involved in an intervention in Piazza San Marco in Venice. The joy of walking one evening to see the Procuratie Vecchie building and being able to say "I worked for it!"
///
I progetti su cui ho lavorato, più o meno intensamente, in questi due anni sono circa una quindicina. Ognuno mi ha insegnato cose diverse e ho imparato tantissimo. Farei un torto agli altri scegliendone uno in particolare, in quanto tutti estremamente interessanti sia per il progetto in sé, la collaborazione con architetti di fama internazionale, che per le attività svolte, oltre alla location in città tra le più belle al mondo! Uno dei più recenti mi ha visto coinvolta in un intervento in piazza San Marco a Venezia. La gioia di una sera a passeggio nel vedere il palazzo di Procuratie Vecchie e poter dire "qui ci ho lavorato io!"
Milan certainly offers a stimulating panorama in all sectors, including in the engineering and architecture fields. What have you been experiencing for years now, what is your opinion of the city and the opportunities it offers? Many consider it the only true Italian fertile center, is it really so?
Unfortunately I don't have many terms of comparison because my work and training life has always gravitated around this city. I got to know other working realities, especially in the German-speaking area (Alto Adige, Austria, Germany), which fascinated me for the organization of work and a sense of general calm. The city of Milan may be not that quiet (!), but it surely offers several opportunities, being a synergic and interchange center of the main Italian and international companies. The growth in turnover in recent years (just think of the price of rents going up to the stars!) has led to an exasperation of free competition with a consequent positive impact on meritocracy, so often desired in Italy. In Milan this seems to happen. From direct and indirect experience I can say that more and more companies are investing here in innovation and sustainability in general, through various initiatives and experiments that make Milan a city of broad views and open to the future.
///
Purtroppo non ho molti termini di paragone in quanto la mia vita lavorativa e formativa ha sempre gravitato intorno a questa città. Ho avuto modo di conoscere altre realtà lavorative, soprattutto in ambito tedescofono (Alto Adige, Austria, Germania), che mi hanno affascinato per l'organizzazione del lavoro e il senso di calma generale. La città di Milano non sarà troppo tranquilla (!), ma offre diverse opportunità, essendo centro sinergico e di interscambio delle principali aziende italiane e internazionali. La crescita del giro d'affari degli ultimi anni (basti pensare al prezzo degli affitti alle stelle!) ha portato ad un'esasperazione della libera concorrenza con una conseguente ricaduta positiva sulla meritocrazia, tanto spesso anelata in Italia. A Milano sembra essere una realtà. Per esperienza diretta e indiretta posso dire che molte sono aziende che stanno investendo sull'innovazione e la sostenibilità in generale, tramite varie iniziative e sperimentazioni che fanno di Milano una città di ampie vedute e aperta al futuro. !"