During IAHsummer2018 festival, the architectural design workshop participants studied the design topics identified by Lecce's coastal areas regeneration program. live the water > design of service structures for the development and use of the Acquatina and Torre Chianca basins for water sports; live the public space > redevelopment of Torre Rinalda's square as a pilot project for the regeneration of public spaces on the coast while enhancing the historical pre-existences; live the beach > typological design of a beach club in relation to the landscape characteristics of Lecce's coast;
///
Durante il festival IAHsummer2018, i partecipanti del workshop di progettazione hanno sviluppato dei temi identificati nel programma della rigenerazione delle marine Leccesi. Vivere gli specchi d'acqua  > progettazione di strutture propedeutiche ai servizi di valorizzazione e fruizione dei bacini di Acquatina e Torre Chianca; vivere lo spazio pubblico > riqualificazione della piazzetta di Torre Rinalda come sperimentazione di un progetto di spazio pubblico sul litorale e di valorizzazione delle presistenze storiche; vivere la spiaggia > progettazione tipologica di una spiaggia attrezzata in relazione alle caratteristiche paesaggistiche del litorale leccese; 
live the water | in-natural water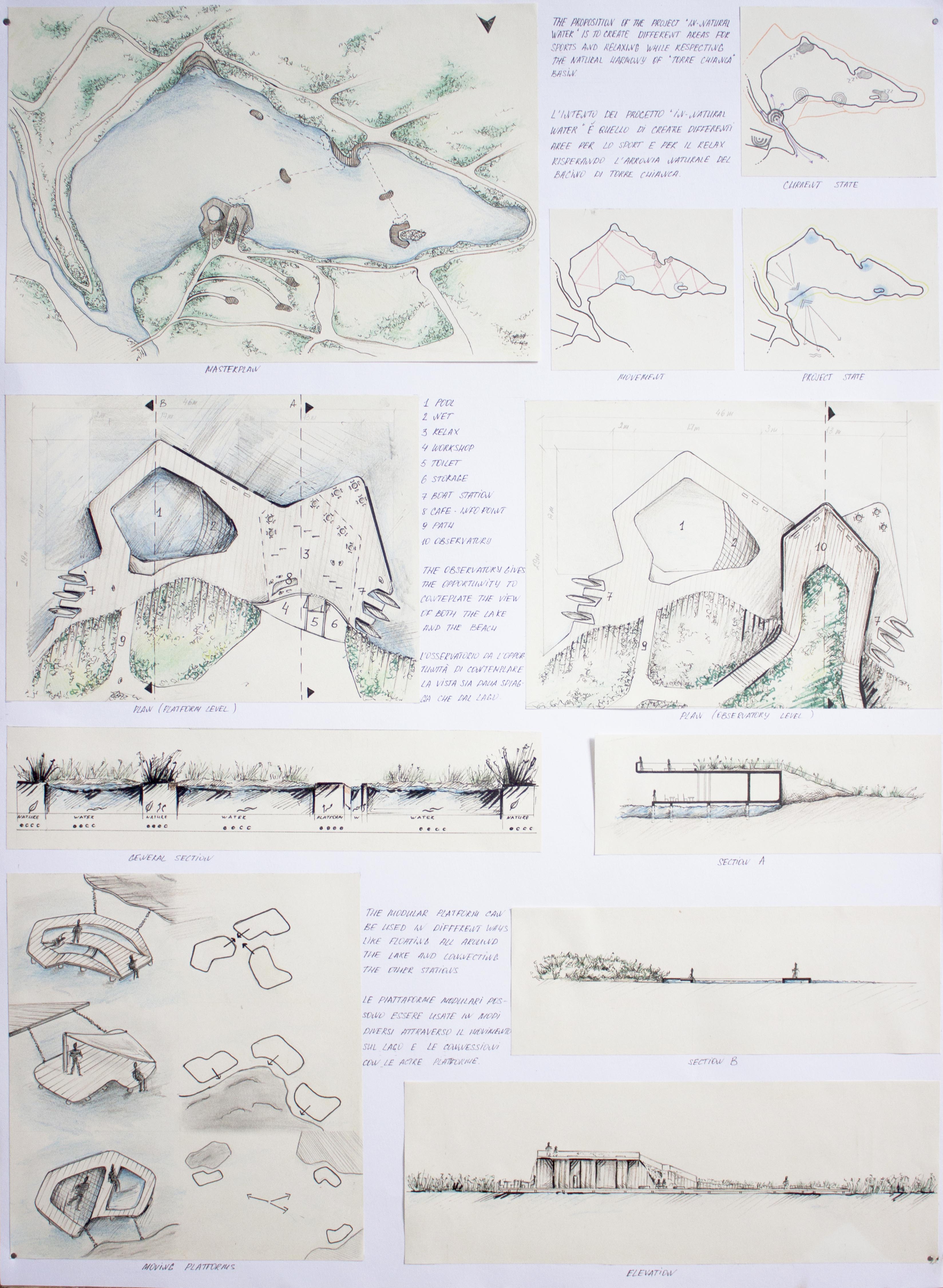 The proposition of the project 'in-natural water' is to create different areas for sports and relaxing while respecting the natural harmony of 'Torre Chianca' Basin. The Observatory gives the opportunity to contemplate the view of both the lake and the beach. The modular platform can be used in different ways like floating all around the lake and connecting the other stations.
///
L'intento del progetto 'in-natural water' è quello di creare differenti aree per lo sport e per il relax rispettando l'armonia naturale del bacino di Torre Chianca. L'Osservatorio da l'opportunità di contemplare la vista sia dalla spiaggia che dal lago. Le Piattaforme modulari possono essere usate in modi diversi attraverso il movimento sul lago e le connessioni con le altre piattaforme.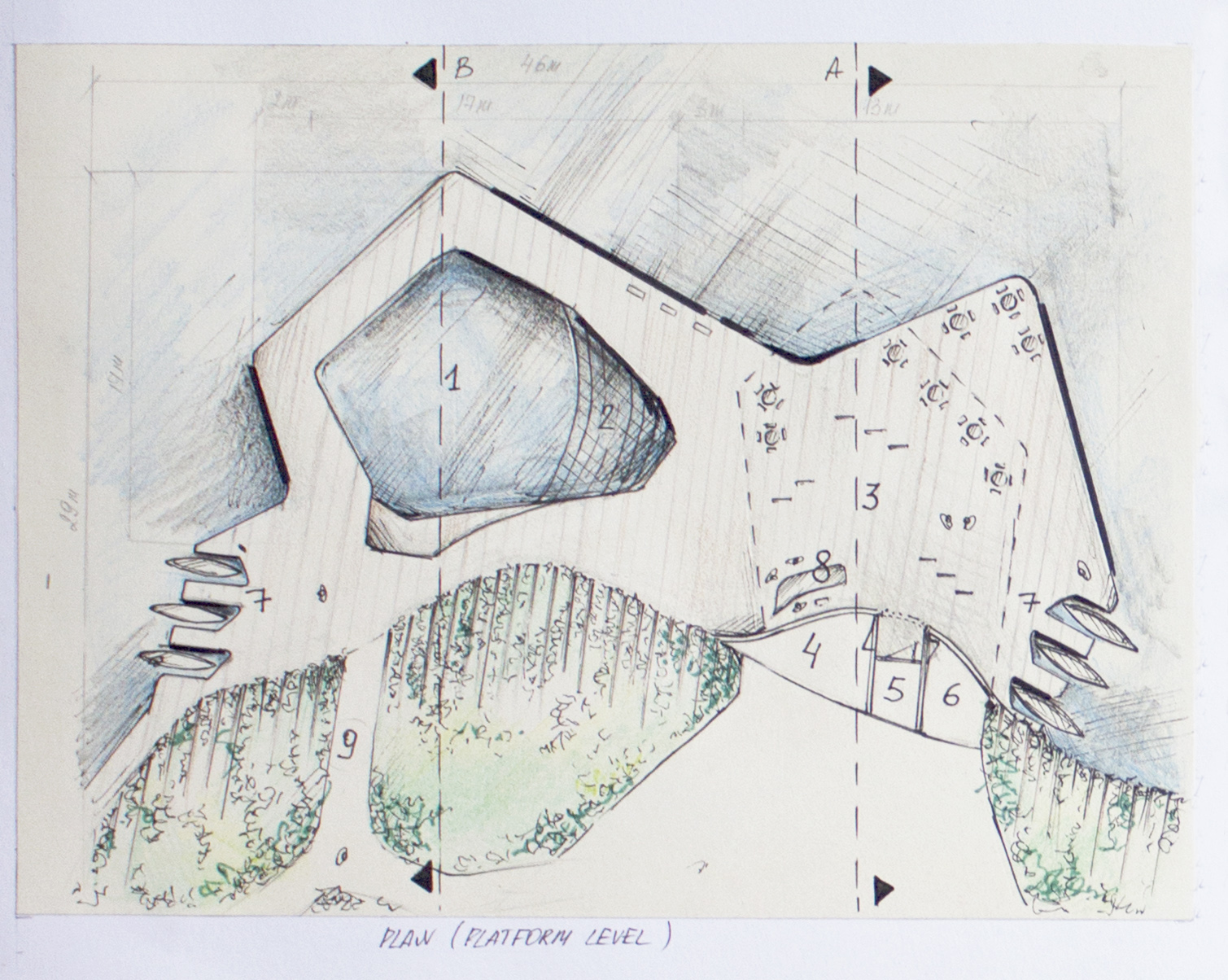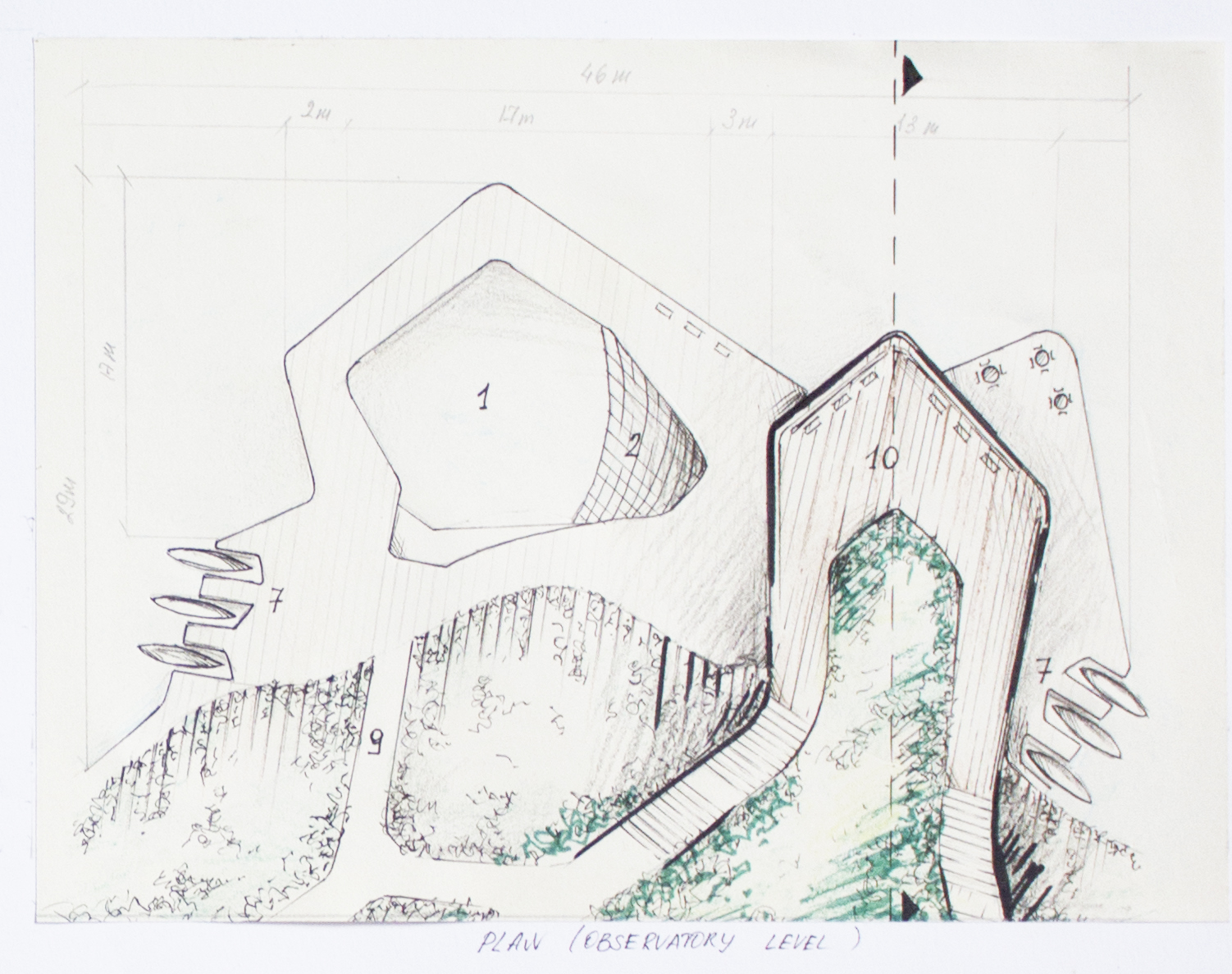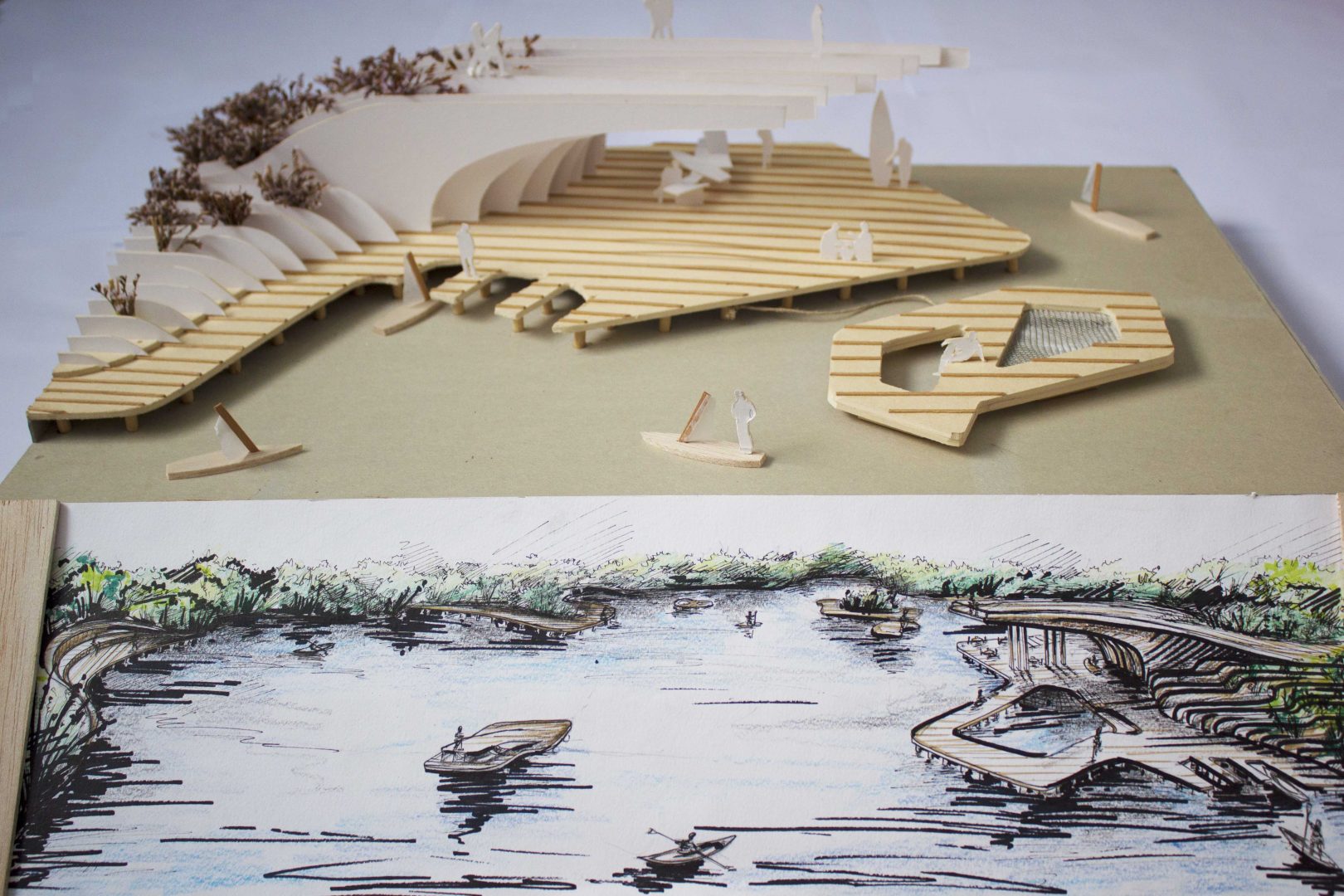 live the public space | sea through
The working group focused on the design of the public space in front of Torre Rinalda. The aim is to redevelop this area, particularly valuable from a historical and landscape point of view, and to generate a community space that can provide a new strong identity for the coast.
///
Il laboratorio si è focalizzata sulla progettazione dello spazio pubblico antistante Torre Rinalda, al fine di riqualificare l'area di particolare pregio storico e paesaggistico, e di generare uno spazio di comunità che possa divenire un luogo identitario per il litorale.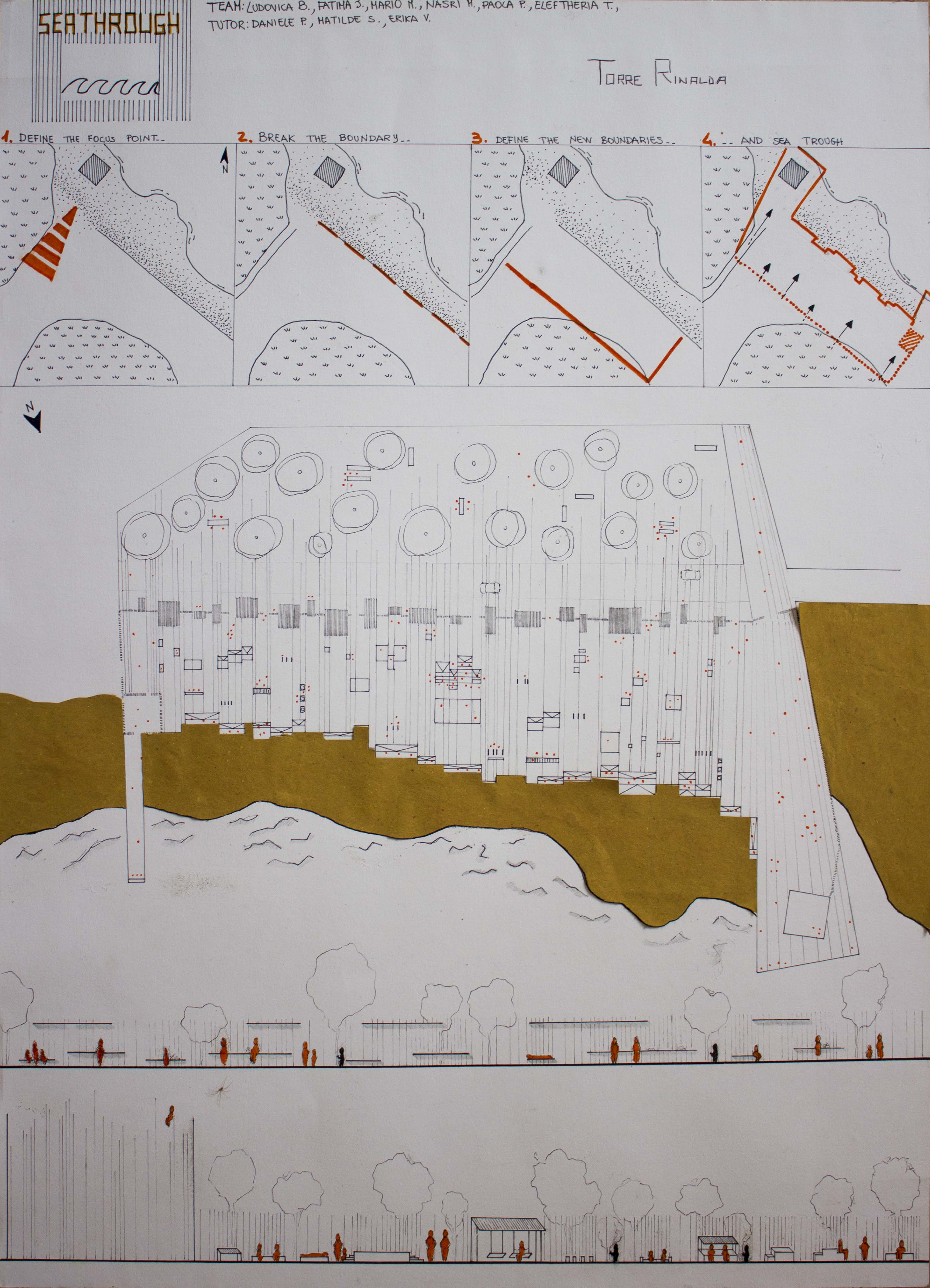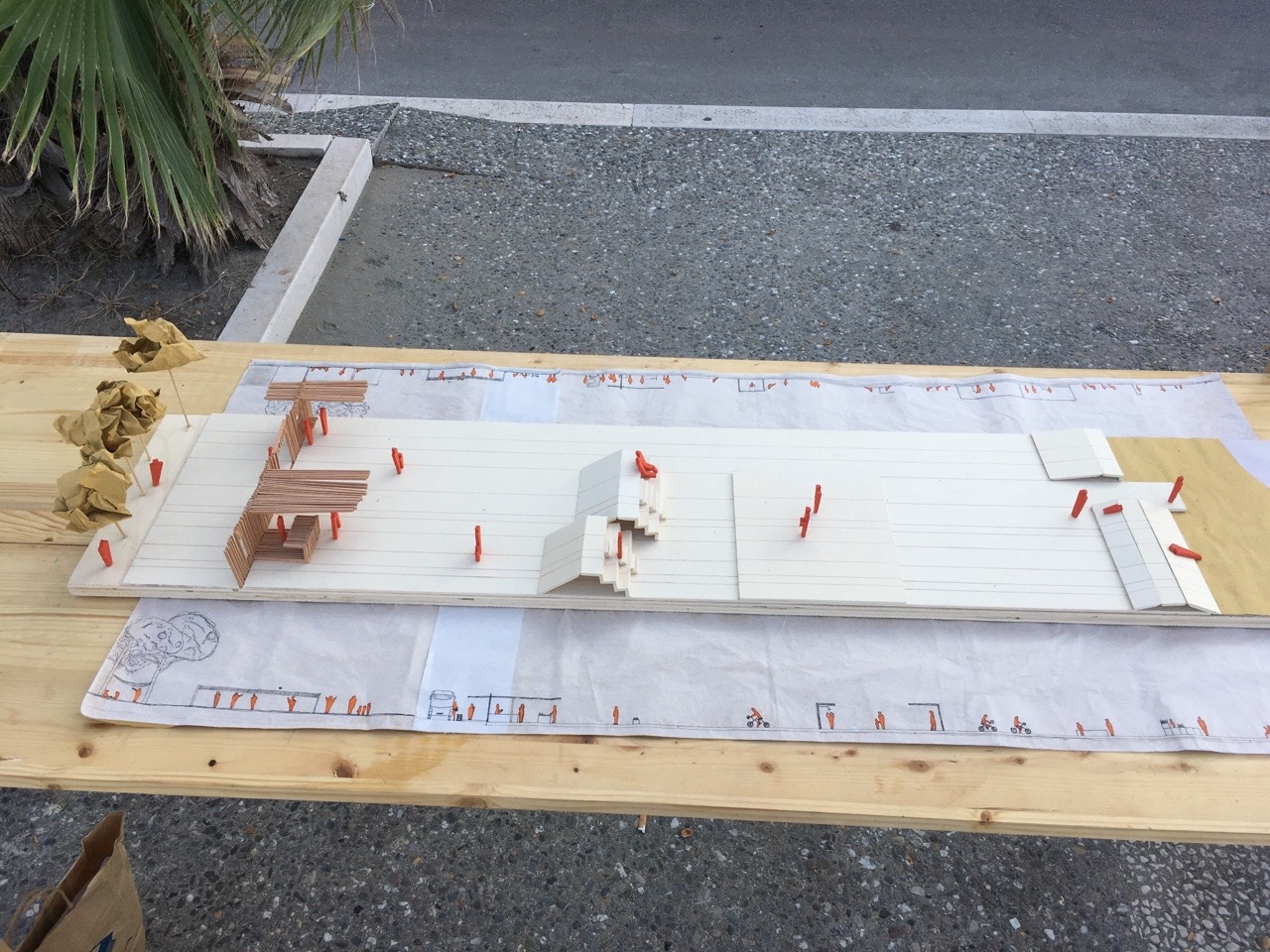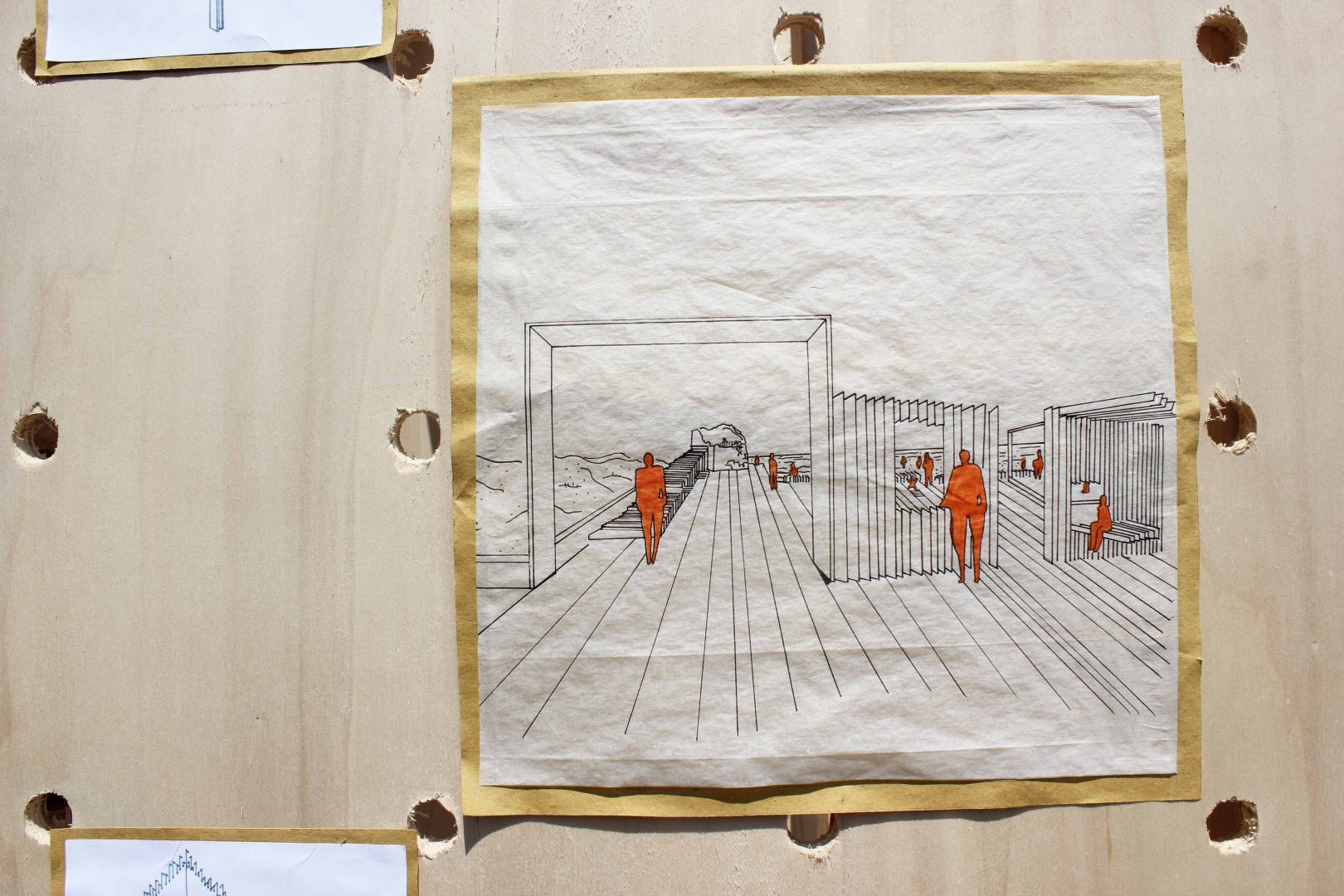 live the beach | indepenTENT
The working group studied the landscape features of Lecce's coastal areas. They have experimented with the design of a system providing an alternative use of the beach that integrates with the geomorphological characteristics of the territory.
///
Il laboratorio di progettazione si è concetrato sullo studio delle caratteristiche paesaggistiche del litorale leccese, sperimentando l' ideazione di un sistema di uso della spiaggia che si integri con le caratteristiche geomorfologiche del territorio.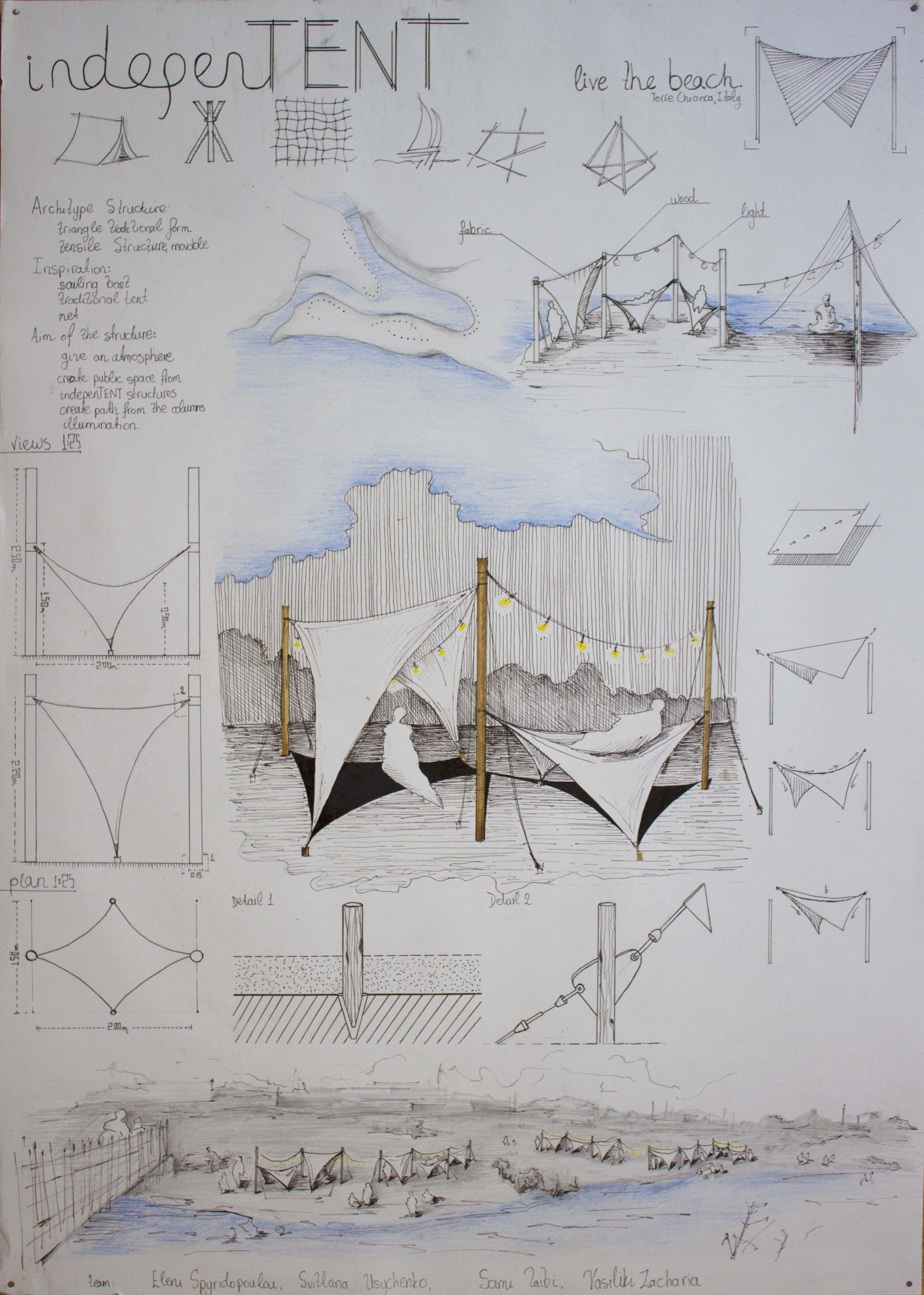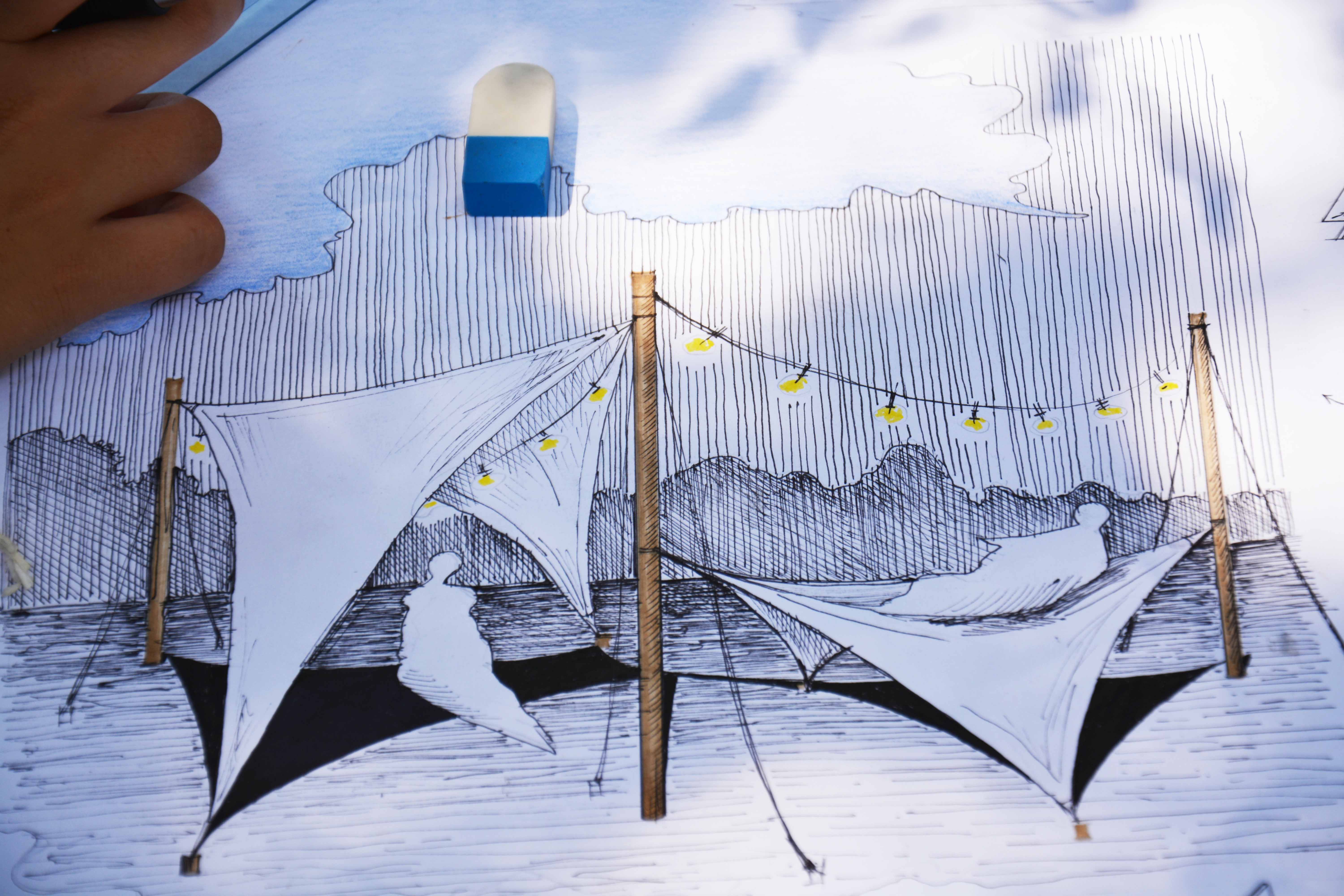 live the beach | leaf the beach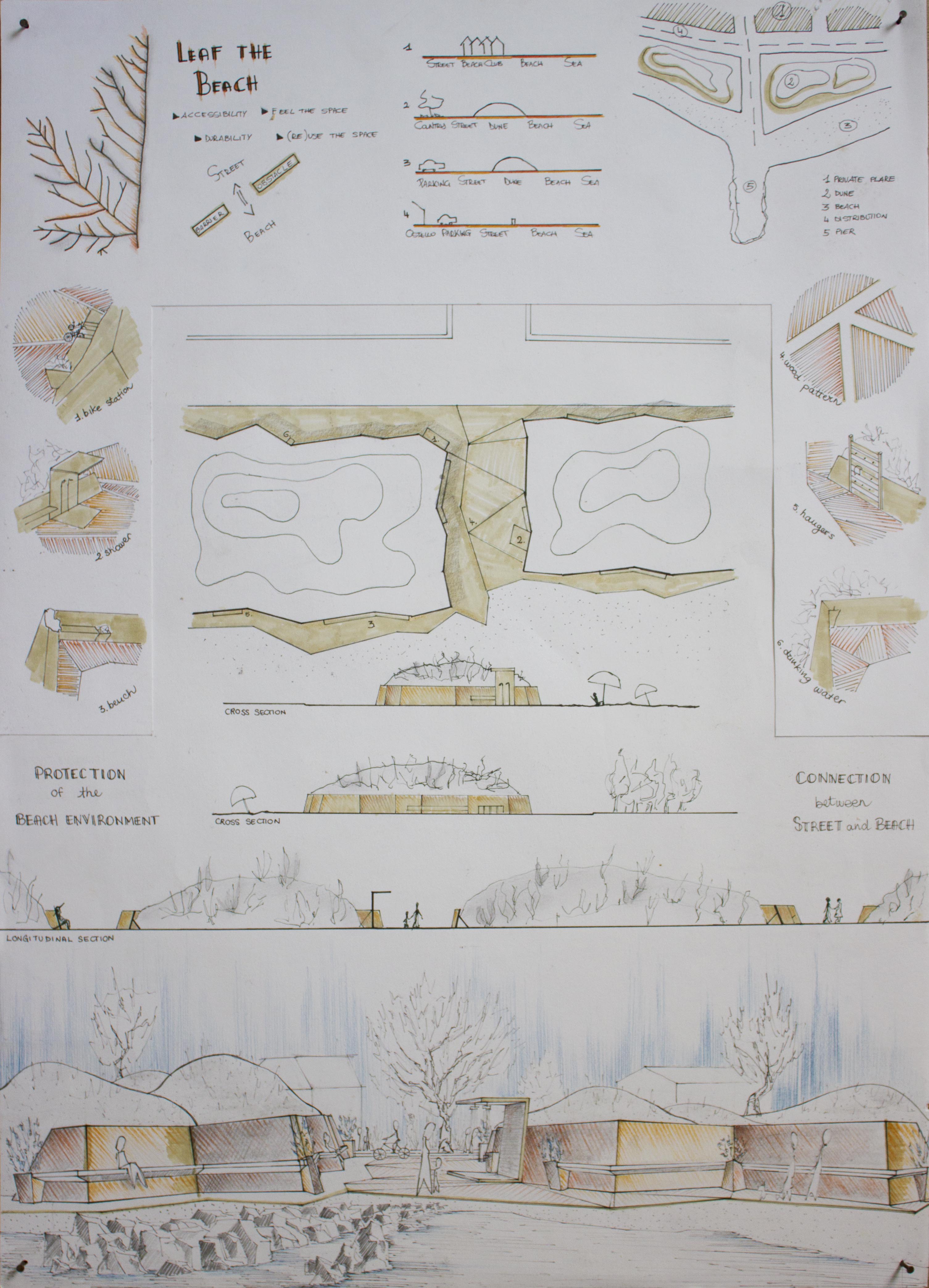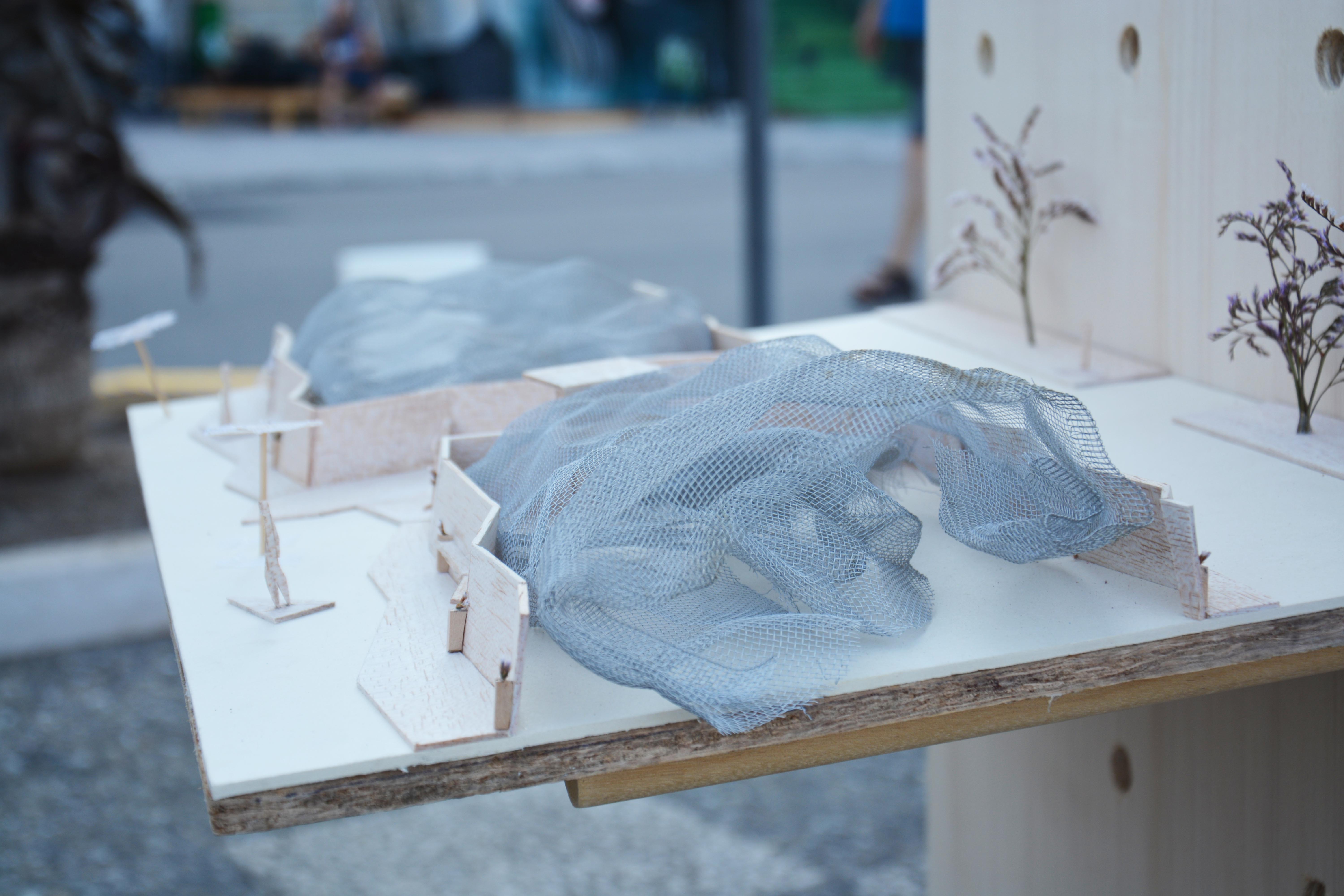 Live the water
tutors: Nunzia De Comite, Nicola Martielli
participants: Kraiem Ahmed Yassine, Leila Berrached, Simone Bianco, Tanya Neochorita, Maria Racioppi, Yuliia Svichynska
Live the public space
tutors: Daniele Francesco Petralia, Matilde Scali, Erika Viterbo
participants: Ludovica Borrelli, Fatima Zohra Gharbi, Mario Maiorani, Paola Pensato, Eleftheria Tianoudi, Nasri Kaouther
Live the beach
tutors: Jolta Gurra, Fabrizio Talocci
indepenTENT participants: Eleni Spyridopoulou, Svitlana Usychenko, Sami Taibi, Vasiliki Zacharia
leaf the beach participants: Vanessa Liuzzi, Mikhail Mukhin, Aurora Peroni, Elena Viziteu