Regeneration start from the South.
Archistart Studio's thirty-years-old designers rank first in the International Competition with their project for the "Ex Galateo" in Lecce. An intergenerational community hub: housing, student residence and market.
La valorizzazione del Patrimonio riparte dal Sud.
I trentenni di Archistart Studio si classificano al primo posto nella graduatoria del concorso internazionale dell'Ex Galateo di Lecce. Hub per una comunità intergenerazionale: case, studentato e mercato.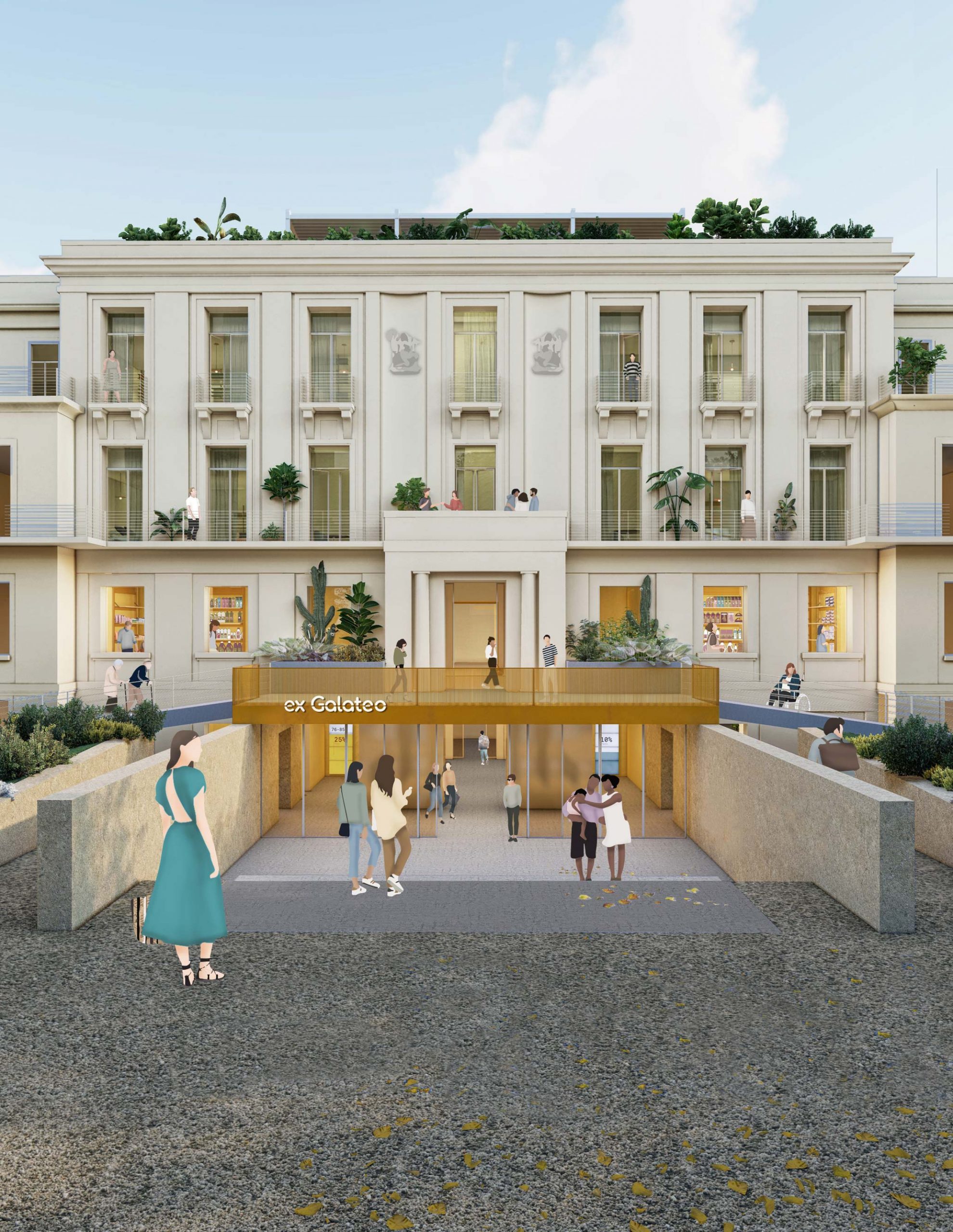 Lecce, 1st of December, 2020 – Enhancement of the historical heritage with contemporary design and a mix of functions, a link between the city center and early suburb area, dwellings integrated into productive areas, giving new life to a former sanatorium. All of this within a public park in the city. This is the 1st place project of the competition that will give new life to the "Ex Galateo" building in Lecce, symbol of the collective memory of the Apulian Regional County Seat, which has been abandoned for years.
Lecce, 1° dicembre 2020 – Valorizzazione del patrimonio storico con design contemporaneo e un mix di funzioni, un link tra centro urbano e prima periferia, case integrate con attività produttive, per far rinascere quello che è stato un sanatorio. Il tutto inserito in un parco urbano. È questo il progetto primo classificato del concorso che vedrà rinascere l'edificio Ex Galateo di Lecce, testimonianza della memoria collettiva del capoluogo pugliese, da anni in stato di abbandono.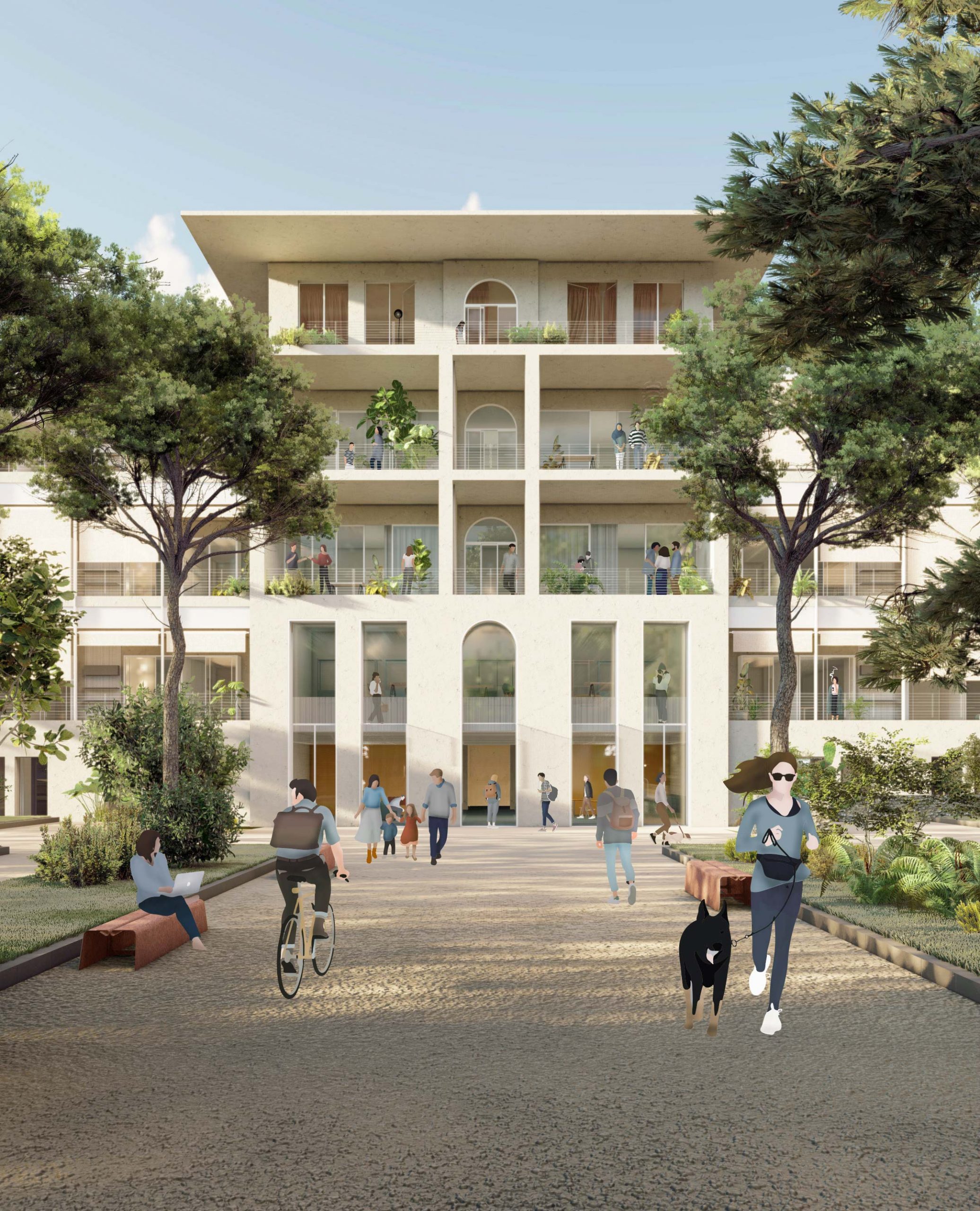 The former sanatorium, built in the Fascist age, will be brightened up by the work of the young architects of Archistart Studio, together with Alcotec group, that won the first prize of the International Design Contest held by Regione Puglia, Comune di Lecce, Puglia Valore Immobiliare and Arca Sud Salento, in collaboration with Ordine degli Architetti, Pianificatori, Paesaggisti e conservatori of the area of Lecce.
L'ex sanatorio costruito in epoca fascista risplenderà grazie al lavoro dei giovani architetti di Archistart Studio in collaborazione col gruppo Alcotec, che si sono aggiudicati il primo premio del concorso di progettazione internazionale indetto da Regione Puglia, Comune di Lecce, la società Puglia Valore Immobiliare e l'Arca Sud Salento con la collaborazione dell'Ordine degli Architetti, Pianificatori, Paesaggisti e conservatori della Provincia di Lecce.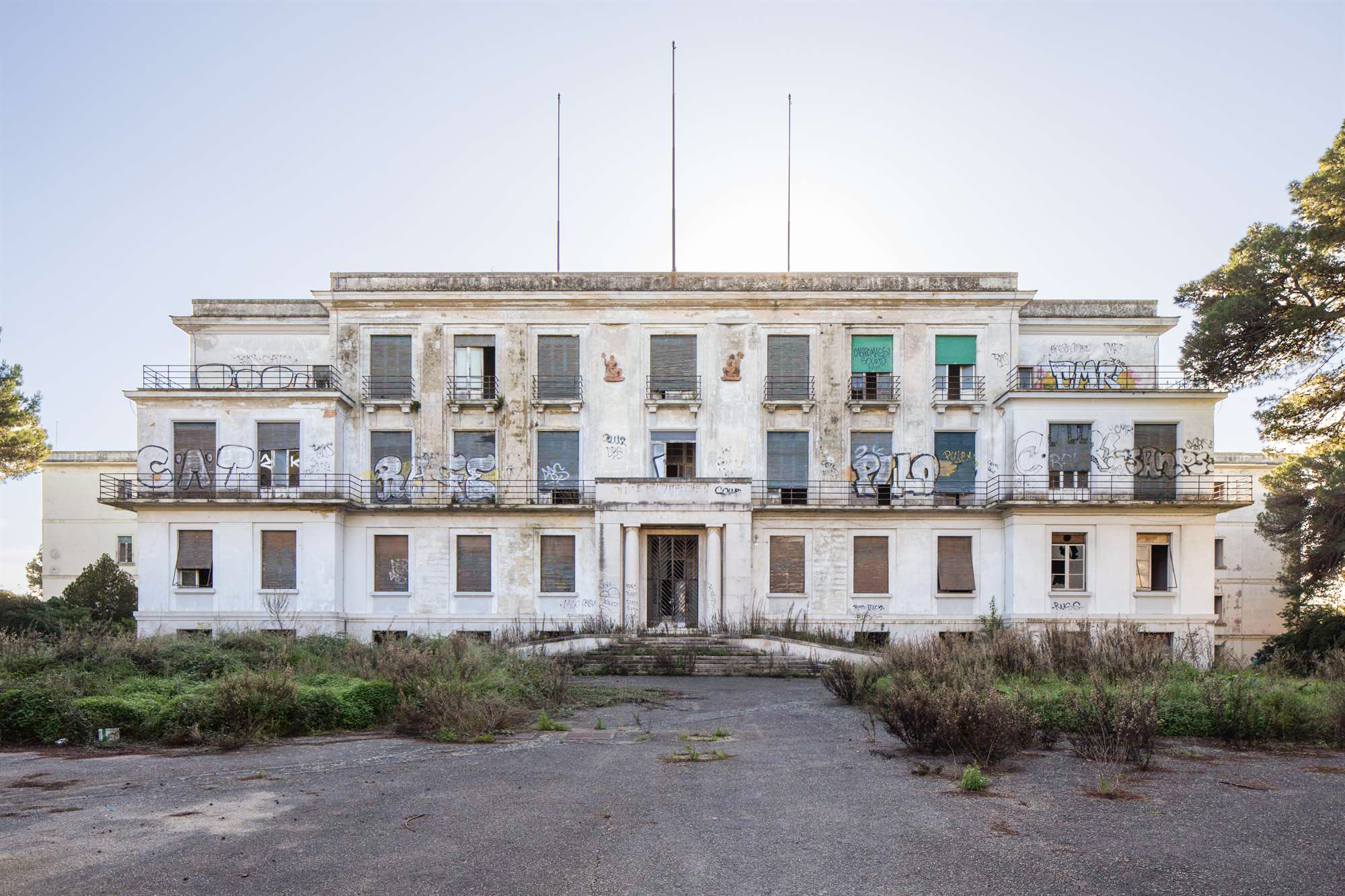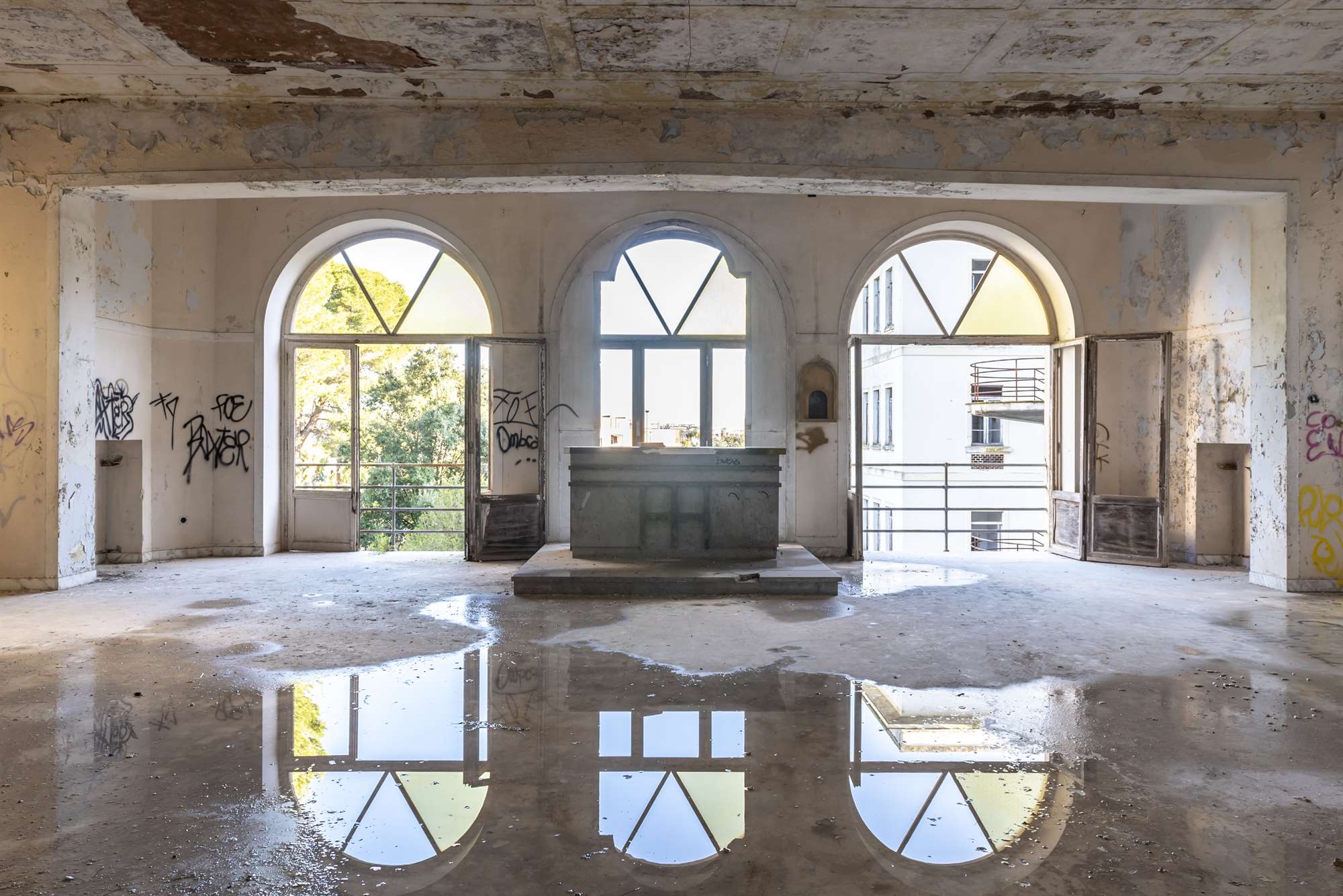 Cohousing, student residence, workshops, guest house and social market will lead the Ex Galateo to become a welcoming and multifuncional building, a big public container, which will generate social and economic value. Thanks to Archistart Studio's project, the building will work as a passage from the historical center to the park on the south, so a link between the outer and the inner side of the city: an urban connection. The intervention involves the creation of new social residencies and new accessible commercial spaces, in order to keep an eye on the subjects of micro-community, intergenerational exchange and urban regeneration.
Cohousing, studentato, laboratori, guest house e mercato sociale faranno diventare l'Ex Galateo un edificio accogliente e multifunzionale, un grande contenitore pubblico che andrà a generare valore sociale ed economico. Grazie al progetto di Archistart Studio l'immobile diventerà anche l'asse di attraversamento dal centro storico verso il parco a sud, quindi un collegamento tra esterno e interno cittadino, una cerniera urbana. L'intervento prevede la creazione di nuove residenze sociali oltre a nuovi spazi commerciali accessibili a tutti, al fine di tenere a sistema i concetti di micro-comunità, relazione intergenerazionale e rigenerazione urbana.
\\\
«This is a very important project for Archistart Studio because the main guide lines used for the Ex Galateo project match and summarize the themes of urban regeneration, community hub and social innovation, developed and studied through the years. This innovative project will be for Lecce the opportunity to experiment with a model of community that, thanks to the presence of a large public park, will be shared and accessible to all the citizens».
«È un progetto molto importante per Archistart Studio in quanto le linee guida principali per l'Ex Galateo corrispondono e sintetizzano le tematiche sviluppate e approfondite negli anni in ambito di rigenerazione urbana, community hub e innovazione sociale. Questo progetto innovativo sarà l'occasione per Lecce di sperimentare un modello di comunità che grazie alla presenza di un grande parco pubblico sarà condiviso ed accessibile da tutta la cittadinanza».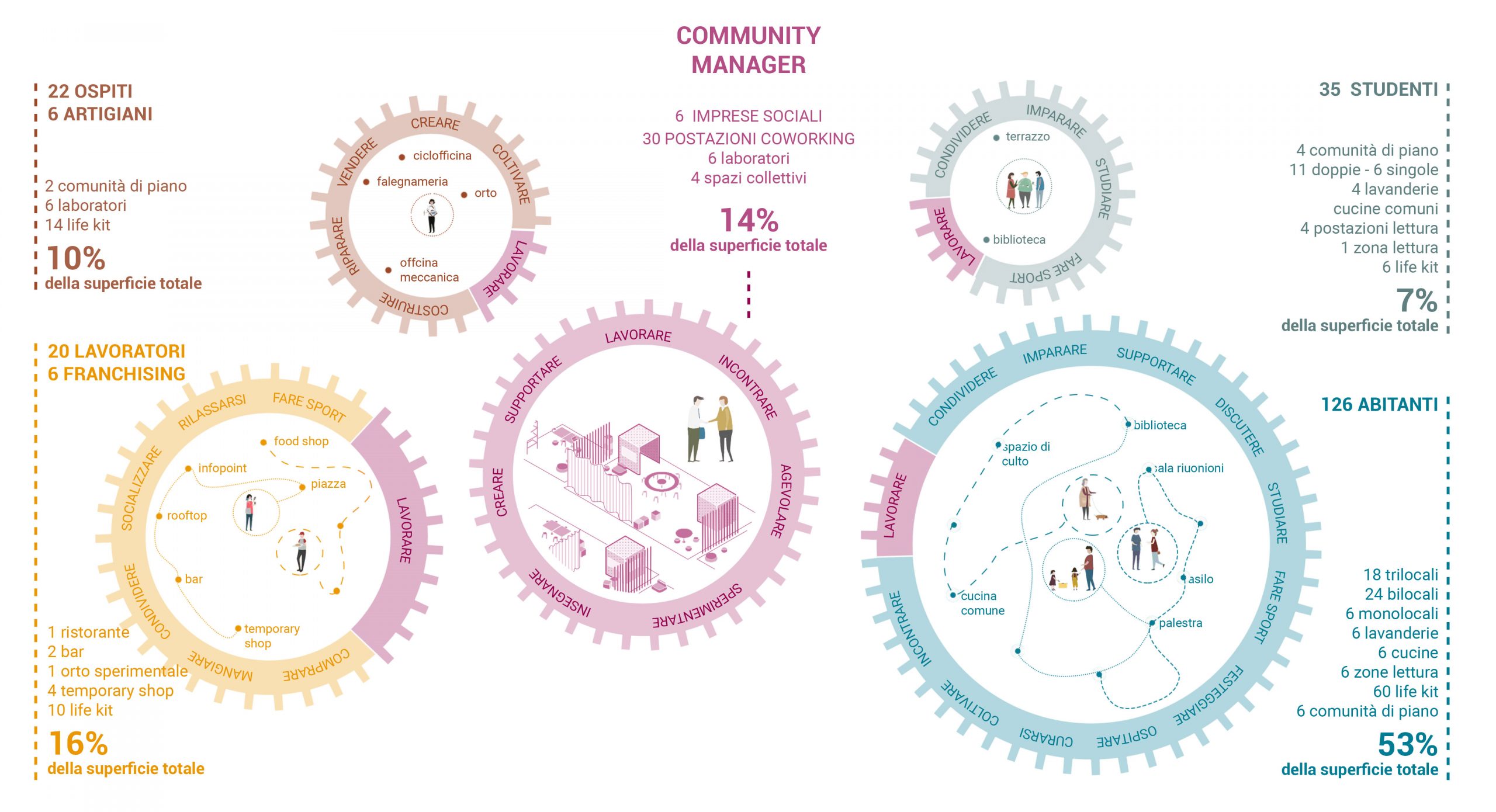 A new social community in 12.300 squared meters of total intervention: 48 house units of different sizes, 10 guest houses, 1 community manager, 130 inhabitants; spaces for 35 students, 6 workshops, 6 social enterprises to be settled up, 1700 squared meters of commercial area, 1 multifunctional hub and 30 thousand squared meters green area. To activate and to implement this plurality of uses and needs, the project propose to add to the Ex Galateo a so called "Brain", an incubator for start ups, social companies, associations, cooperatives and freelancers, that have the common objective of generating work, starting from the resources of the community itself.
Una nuova comunità solidale in 12.300 metri quadrati di intervento complessivo: con 48 appartamenti di diverso taglio, 10 guest house, 1 community manager, 130 residenti; spazi per 35 studenti, 6 laboratori artigianali, 6 imprese sociali insediabili, 1.700 metri quadrati di spazio commerciale, 1 hub multifunzionale e 30mila metri quadrati di parco. Ad azionare e mettere a sistema questa pluralità di usi e necessità, la proposta progettuale propone di insediare all'Ex Galateo un incubatore, "Brain", di start up, imprese sociali, associazioni, cooperative e freelance che hanno come obiettivo comune quello di generare lavoro, a partire dalle risorse della comunità stessa.
///
As the jury claimed in the motivation «This is a mature, clear and simple, project, which gives respect to the volume of the historical building with an excellent consideration of the building as an incubator of social innovation. The smart distributive choices allow the development of a functional mix. Of remarkable interest is the proposal of locating the residency for elderly people in different floors of the building, so to help the intergenerational exchange, and to place the student residences on the top floors of the north body of the building, in communication with the public functions»
Secondo la giuria, «si tratta di un progetto maturo, di apprezzabile chiarezza e semplicità, che rispetta l'edificio storico nella volumetria con un'ottima riflessione sull'edificio come incubatore di innovazione sociale. Le buone scelte distributive consentono l'organizzazione di un mix funzionale. Di particolare interesse la proposta abitativa di integrare le residenze per anziani in modo diffuso nei vari piani dell'edificio, in modo da favorire lo scambio intergenerazionale, nonché di collocare lo studentato nei piani superiori del corpo nord di fabbrica in relazione con le funzioni pubbliche», si legge nella motivazione.