'Dream me on' is the winning project of SCC16, self-construction contest promoted by Archistart with the double aim of attracting young architects to the sphere of self-construction and regenerating the external spaces of "Ostello del Sole" in San Cataldo (Lecce): the installation was the backdrop of the summer events organized at the hostel, like SEIfestival, and of IAHsummer16, Archistart international architecture workshop.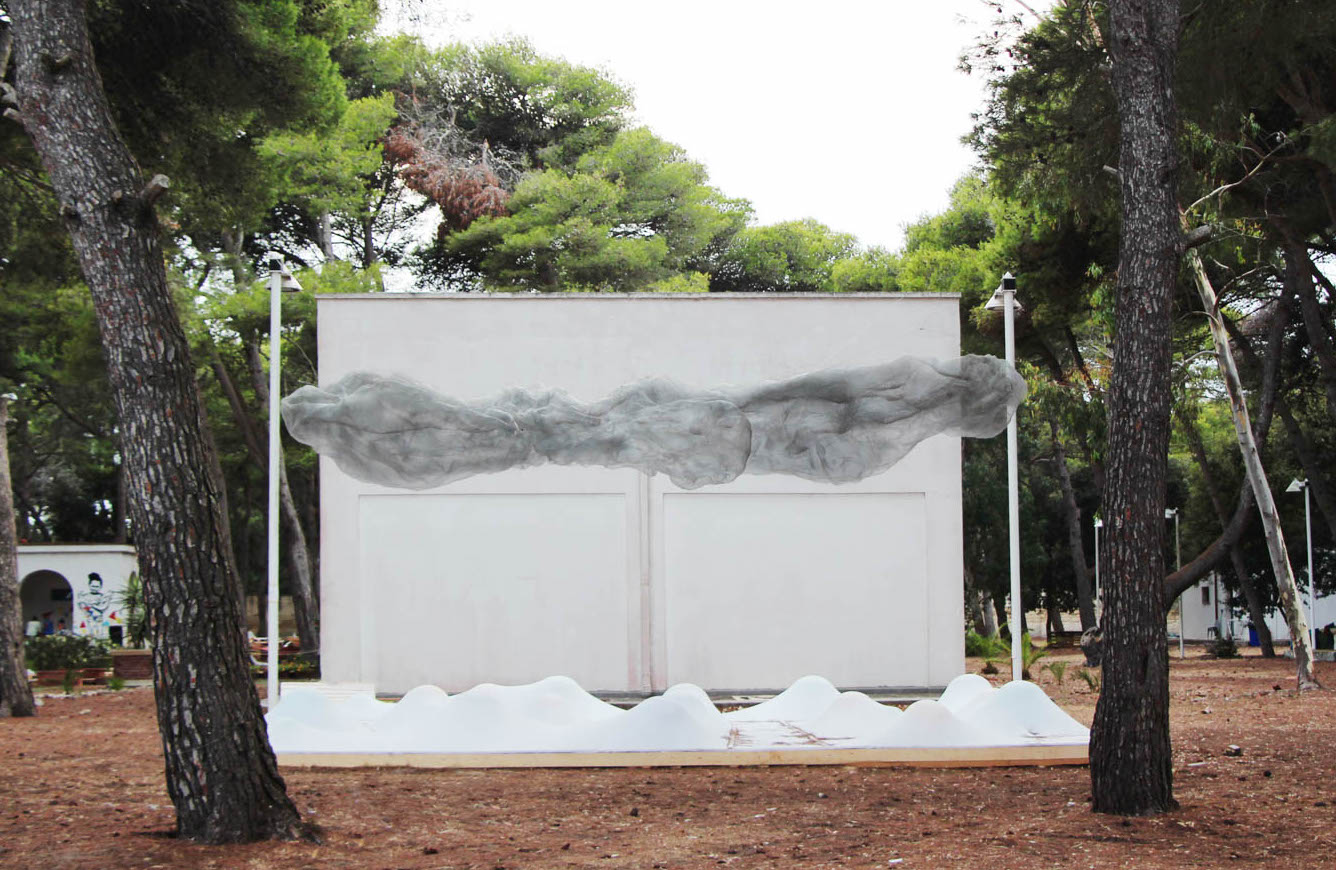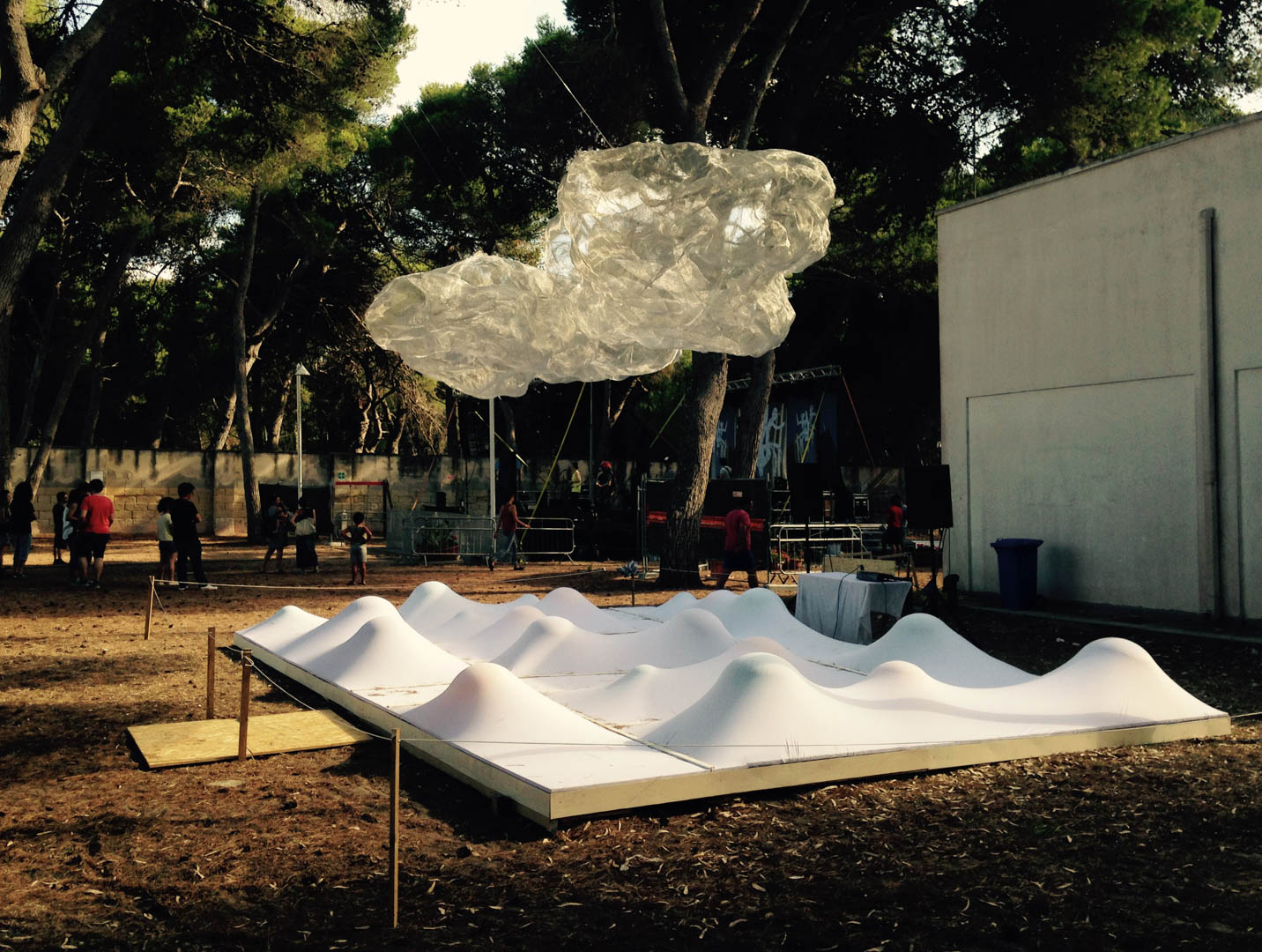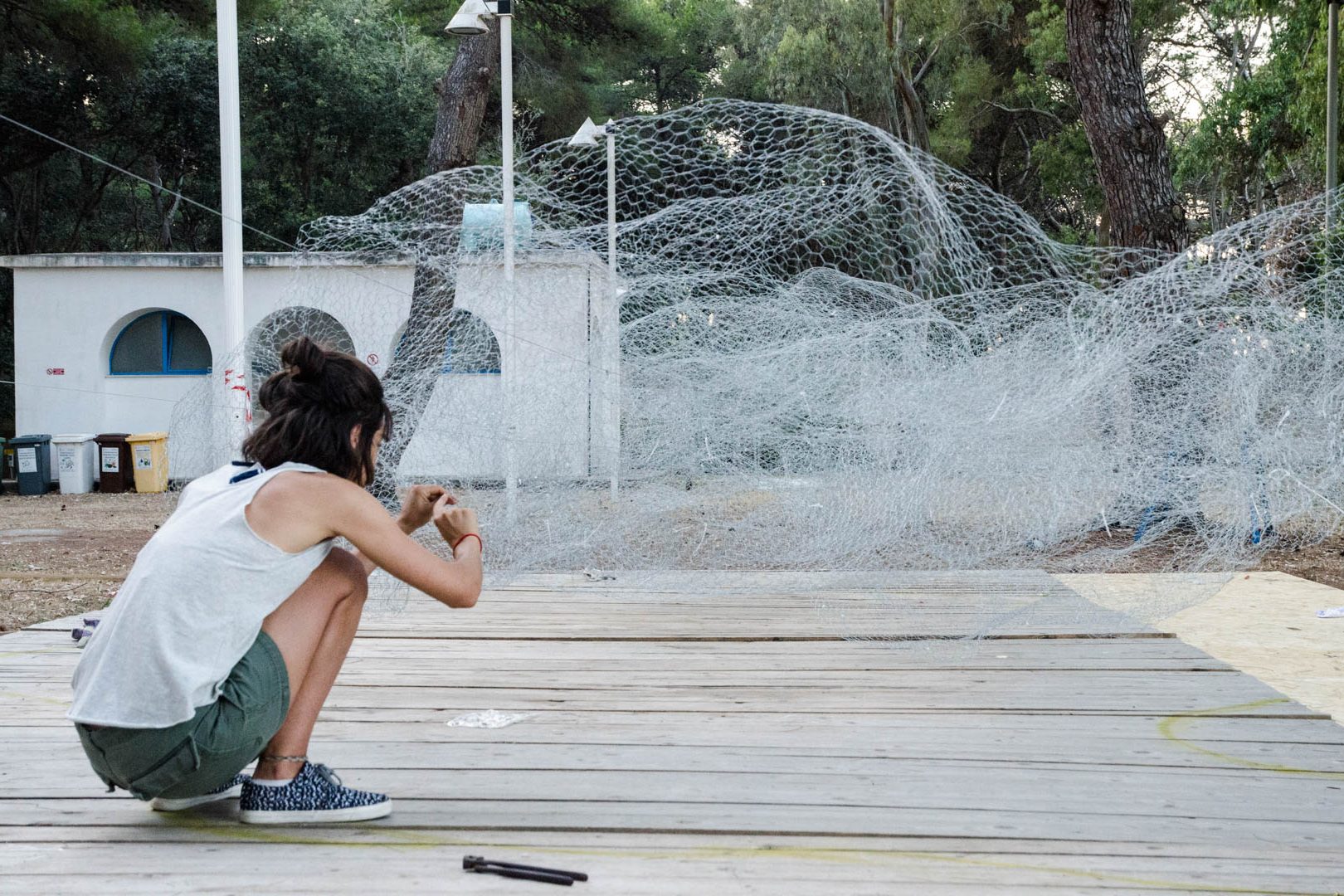 "The free man is like a white cloud. A white cloud is a mystery, is carried away by the wind, does not resist, does not fight, and hovers over everything.
All dimensions and all directions belong. The white clouds do not have a clear origin and do not have a goal, simply being in the moment is perfection." (Osho)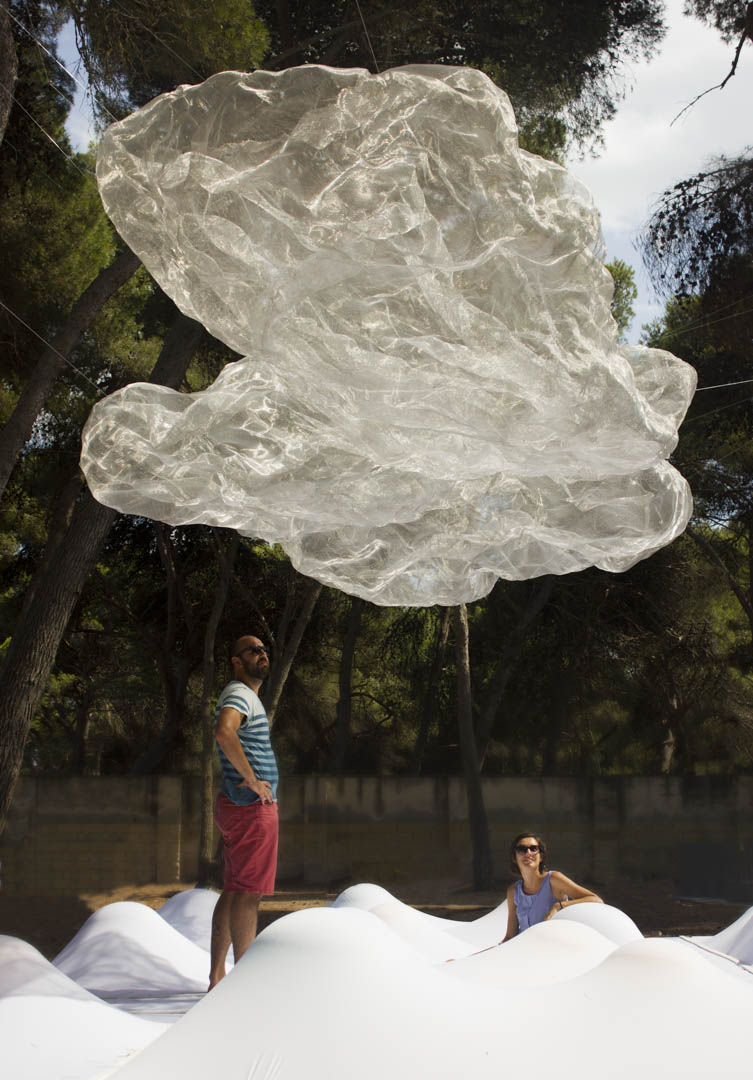 The lightness of a cloud can create a shelter from sun and heat, as well as squalls, gales and storms – blowing in the wind, clouds are formed and vanish in a instants, changing and fickle, inspiring, dream-keepers for men and women aimlessly wandering all along. Wander forever in endless deserts.
Though, precisely with eyes to heaven, sitting on the ground, you may make the best journeys, 'til the furthest places, exploring and discovering the most amazing lands of your mind.
We are always looking for a safe haven from a world that keeps rolling into a deep edge, anxious and scared for an uncertain future, running away from our most hidden ghosts.
So let's stop at this white desert. Lay down, kiss, love, fall asleep and dream.
Designer ANSWER 42 | Ambra Ruffini, Francesco Pestarino