The communication workshop "Deconstructing the communication" developed a visual identity and an inclusive communication system for the IAHsummer2018 festival. The objective is to visually describe the creative process of the three workshops (self-construction, architectural design and communication) during the public event of August 7th on San Cataldo's sea promenade. The workshop was coordinated by Michele Pastore and Andrea Guccini.
///
Il laboratorio di comunicazione "Deconstructing the communication" ha sviluppato l'identità e un sistema di comunicazione inclusivo, capace di raccontare i processi progettuali dei tre workshop del festival IAHsummer2018, in occasione dell'evento pubblico del 7 Agosto sul lungomare di San Cataldo. Il laboratorio è stato coordinato da Michele Pastore e Andrea Guccini.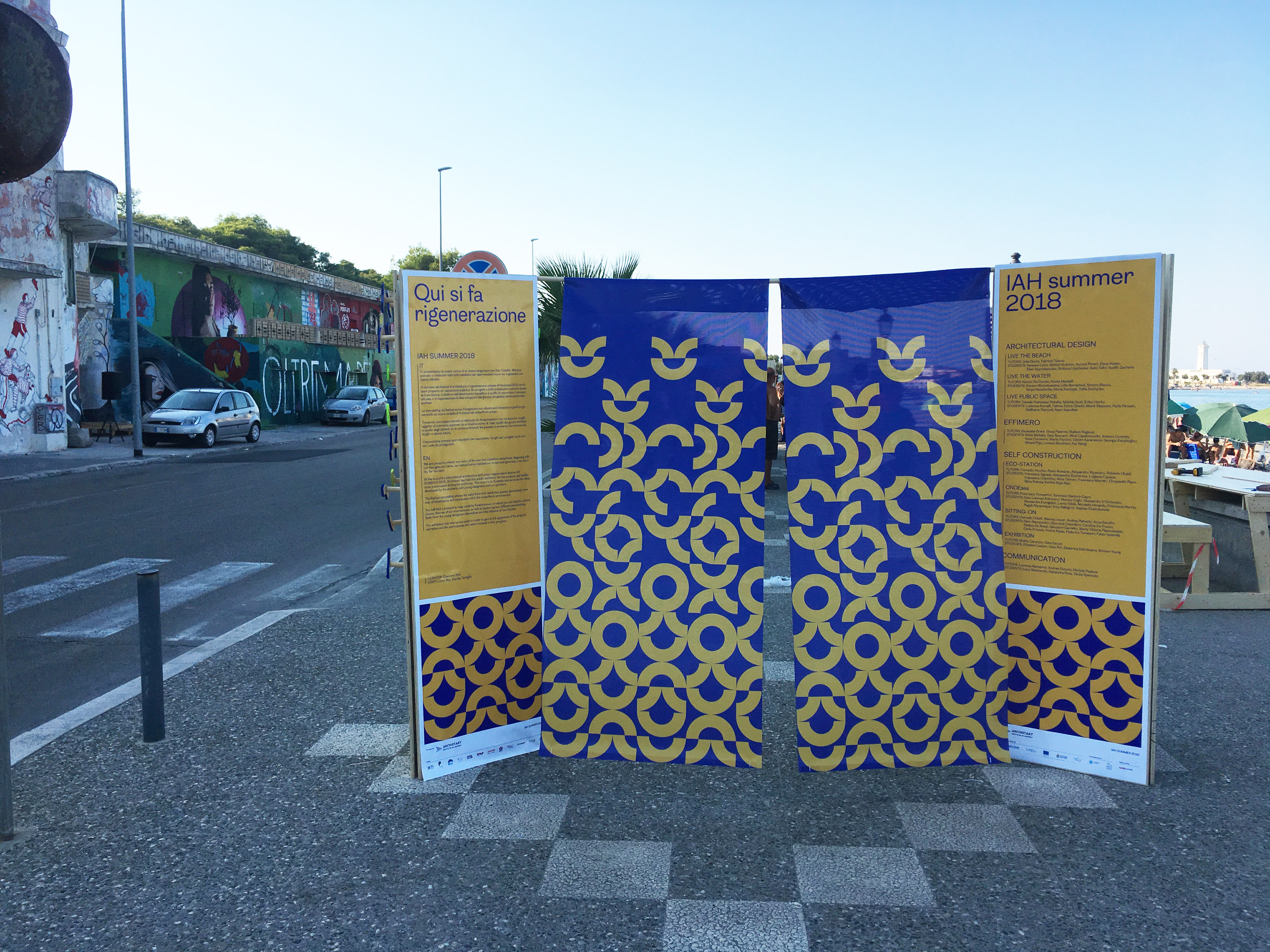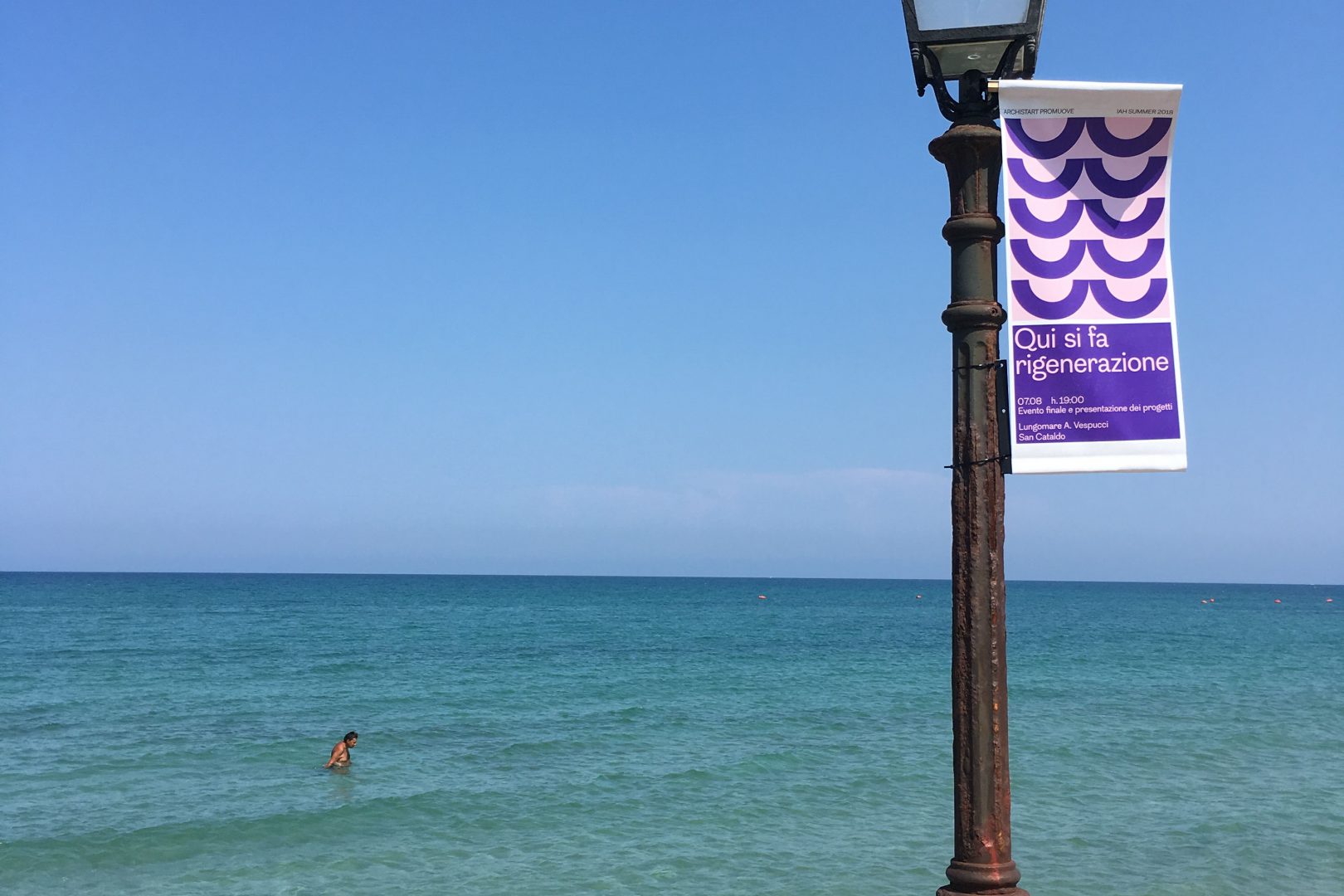 The participants to the communication workshop designed the visual identity of the IAHsummer2018 festival, imagining an inclusive digital and paper narrative that will transform the sea promenade. Their work interacted with the exhibits and installations produced by the self-construction and architectural design workshops. The designed communication included panels, captions, flyers, signs etc. produced with different techniques, both digital and manual. Through a process of analysis and deconstruction of the different types of communication elements, a dynamic visual communication method developed.  Particular attention has been devoted to the development of visual and typographic artifacts by using geometric modules.
///
I partecipanti del workshop di comunicazione hanno lavorato alla progettazione dell'identità visiva del festival, immaginando una narrazione inclusiva digitale e cartacea che ha trasformato il lungomare, interagendo con gli allestimenti e le installazioni proposte dal workshop di auto-costruzione e quello di progettazione. Hanno prodotto pannelli, didascalie, flyer, segnaletica etc. con differenti tecniche, sia digitali che manuali. Tramite un processo di analisi e de-costruzione dei diversi tipi di elementi comunicativi, hanno sviluppato un metodo di comunicazione visivo dinamico. Particolare attenzione è stata dedicata allo sviluppo di artefatti visivi e tipografici tramite l'uso di moduli geometrici.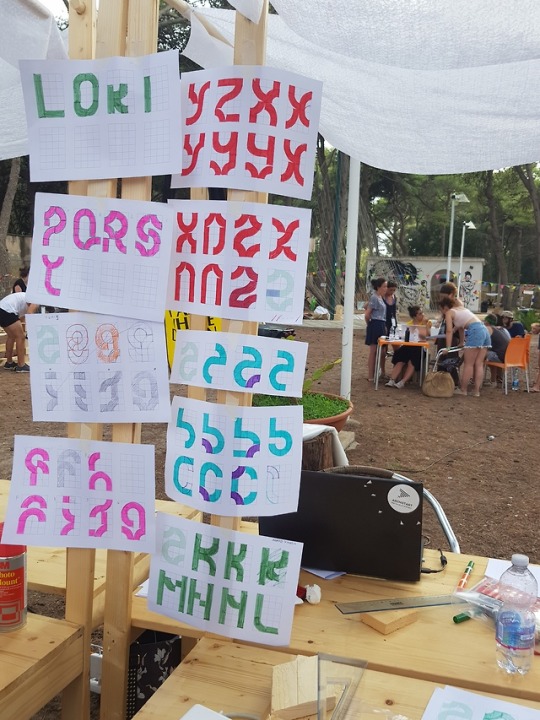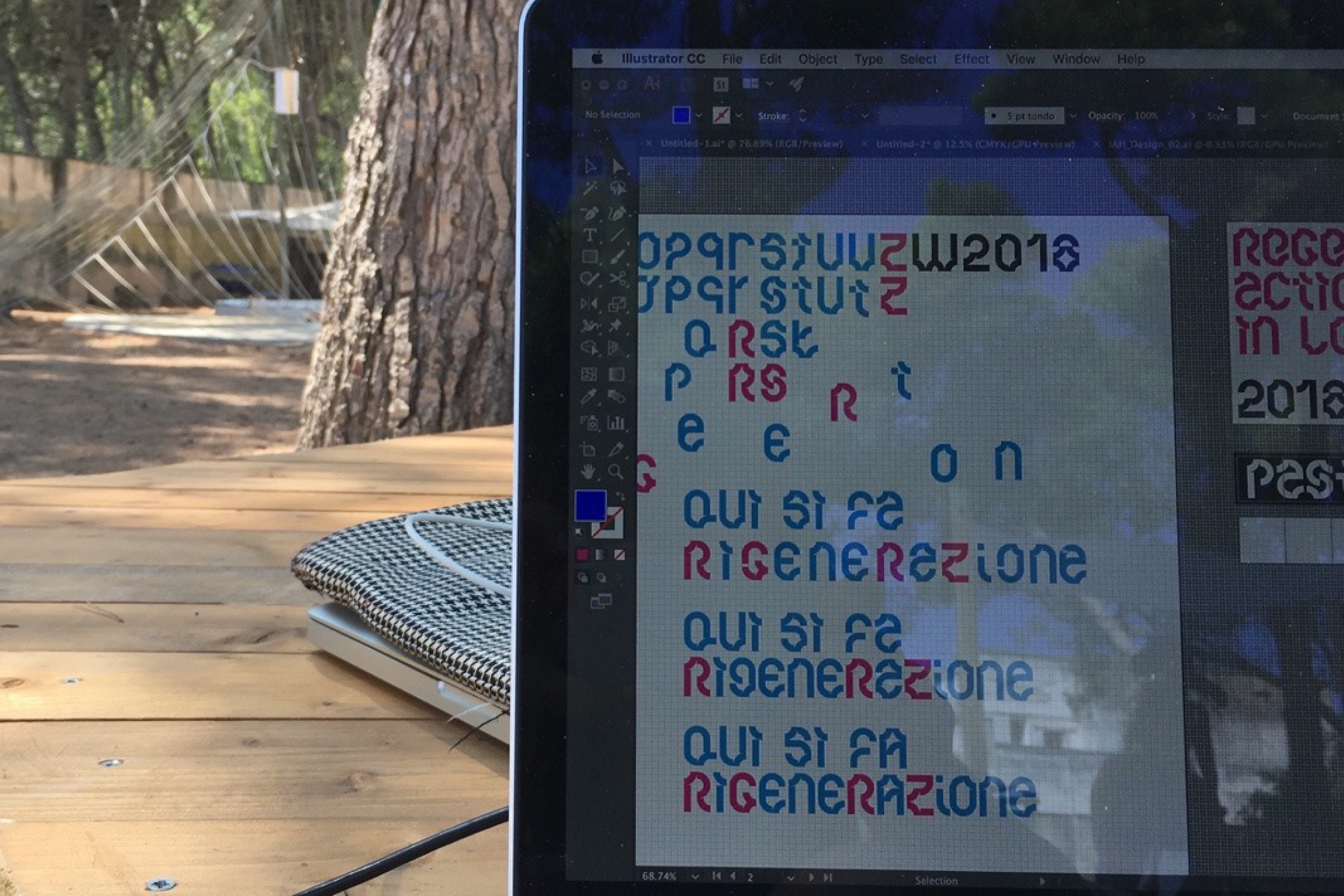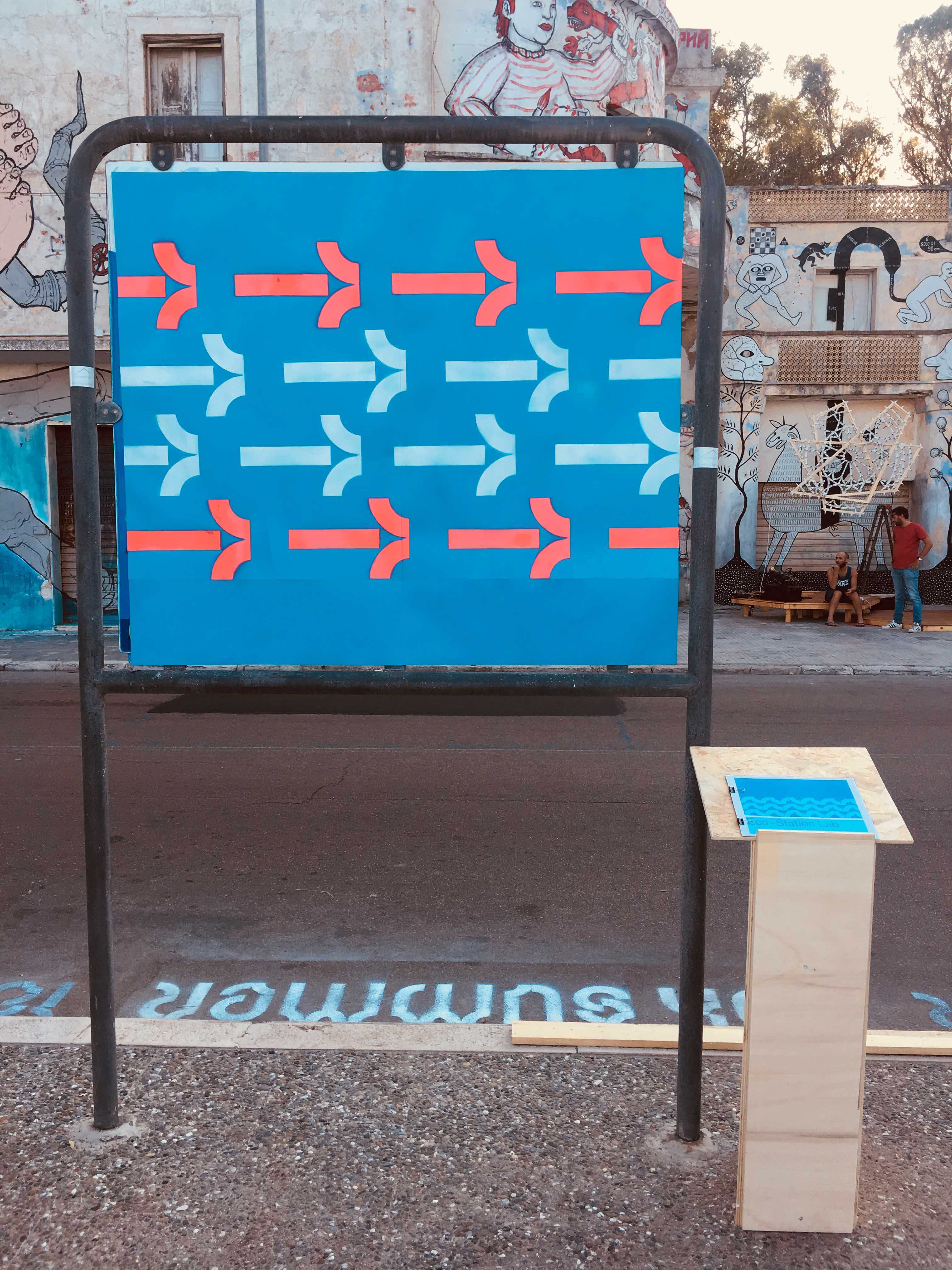 The communication workshop was flanked by the self-construction workshop Exhibition Lab. The laboratory, coordinated by two members of Viviamolaq organization, Sara Sacco and Mattia Canonico, designed and built the exhibition elements for 7th August 2018 final event, when the installations and the projects realized during the IAHsummer2018 festival were presented to the citizens and the public institutions. In particular, exhibit totems were created for the architectural design workshop projects and the same totems featured the two exhibition's entrances, incorporating within them an interactive part made of geometric wooden elements that, if turned, created infinite patterns.
///
Il workshop di comunicazione è stato affiancato dal workshop di auto-costruzione Exhibition Lab. Il laboratorio coordinato da due membri dell'associazione Viviamolaq, Sara Sacco e Mattia Canonico, ha progettato e costruito gli allestimenti per l'evento finale del 7 Agosto 2018, nel quale sono stati presentati alla cittadinanza e alle Istituzioni le installazione e i progetti realizzati durante il festival IAHsummer2018. In particolare sono stati realizzati totem espositivi per i progetti del workshop di progettazione e gli stessi totem hanno caratterizzato le due entrate della mostra inglobando al loro interno una parte interattiva costituita da elementi geometrici di legno che ruotando dando vita a infiniti pattern.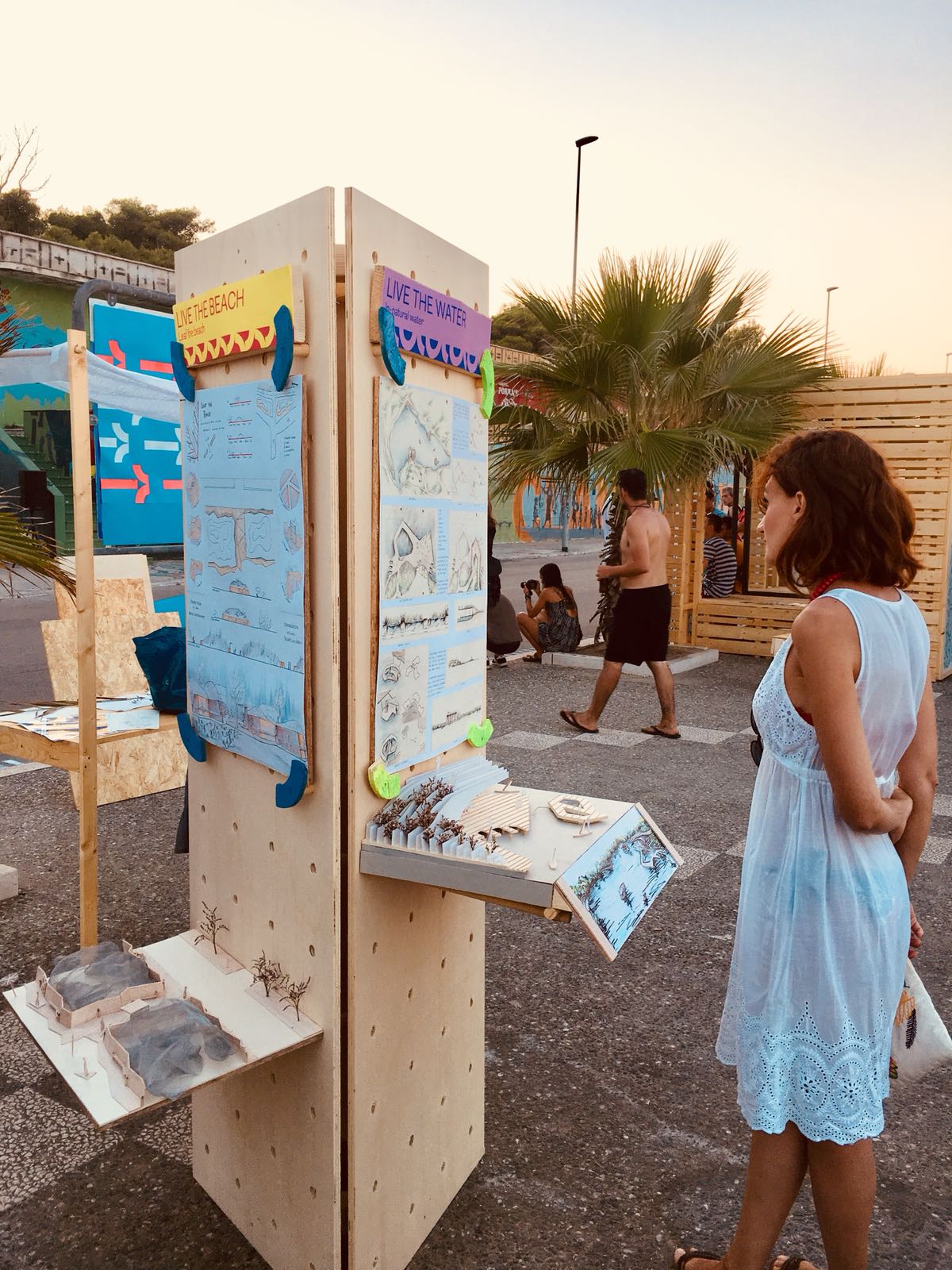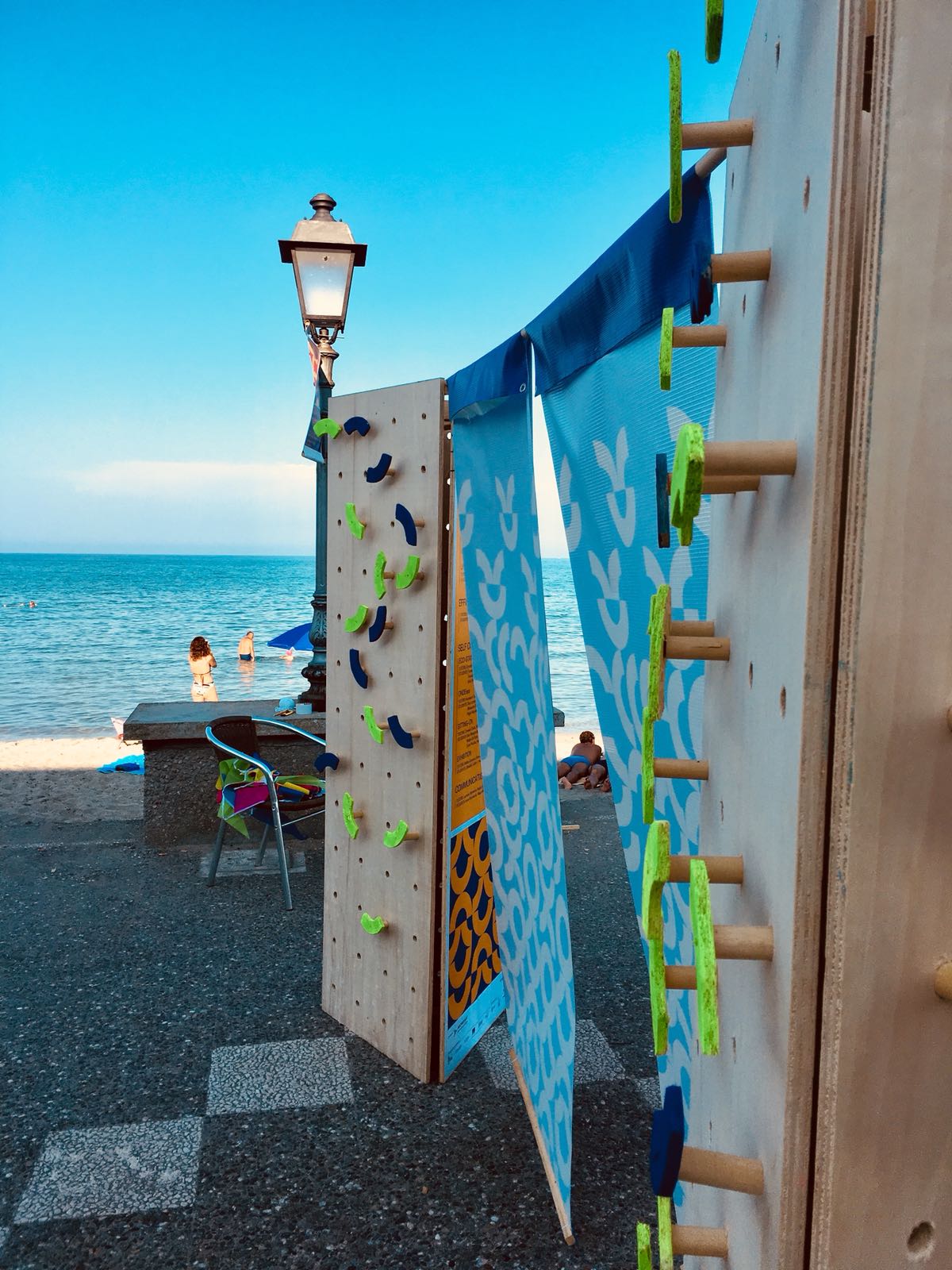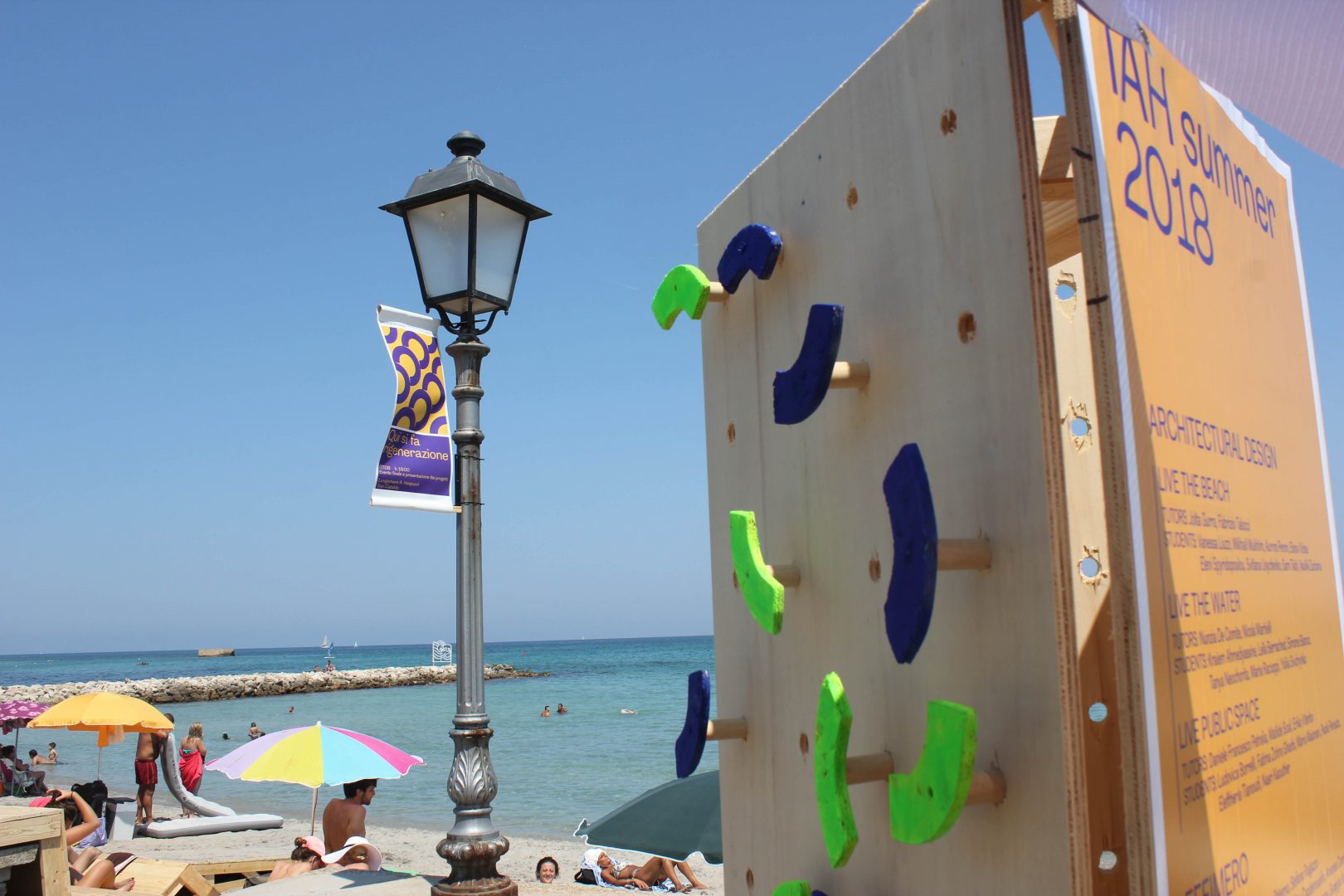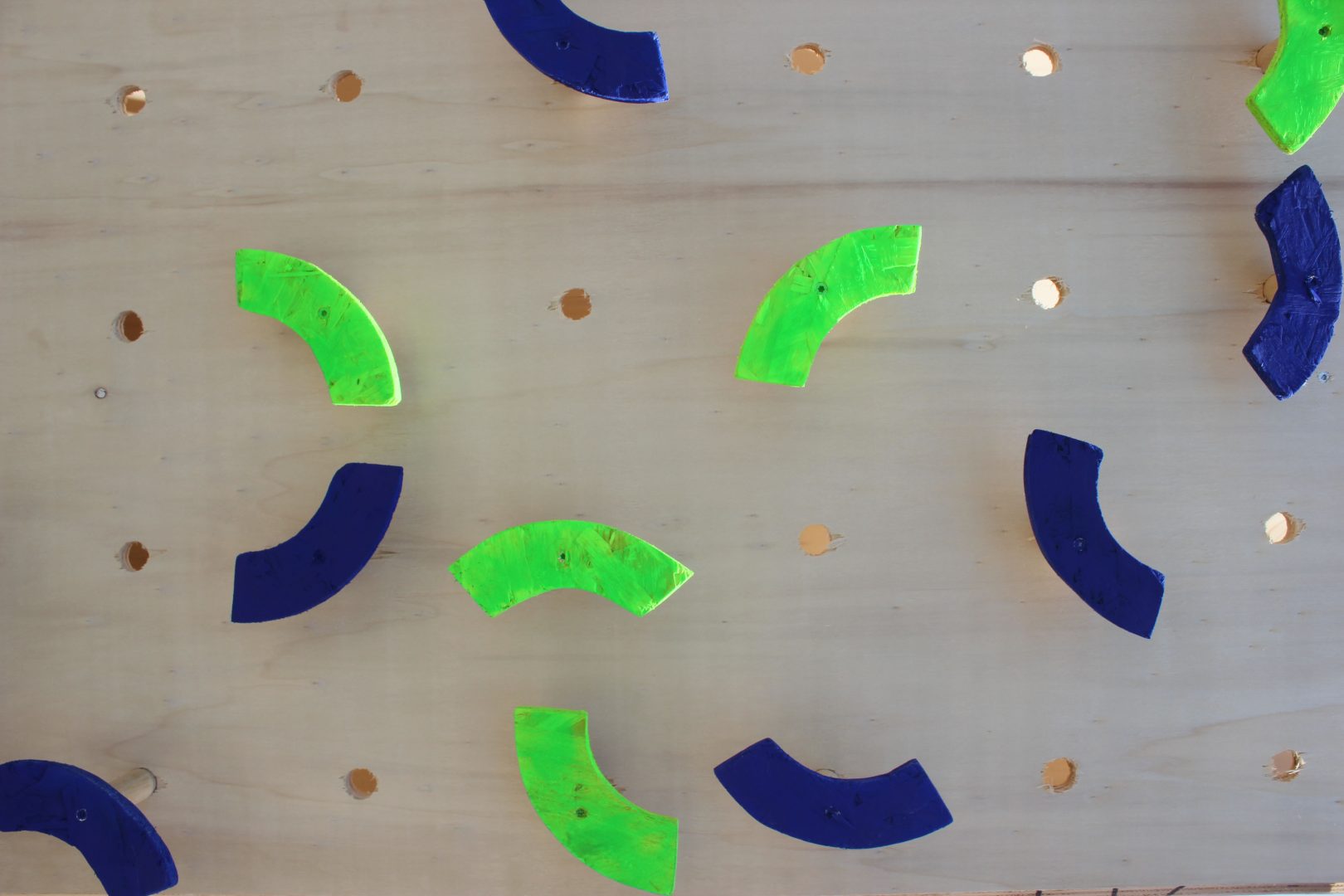 Communication workshop
Tutors: Lucrezia Alemanno, Andrea Guccini, Michele Pastore
Participants: Alexandra Nica, Ivana Mannavola, Giulia Spennato
Exhibition Lab
Tutors: Sara Sacco, Mattia Canonico | Viviamolaq
Participants: Efstathia Loidori, Ursa Rot, Ekaterina Salimbaeva, Winson Yeung