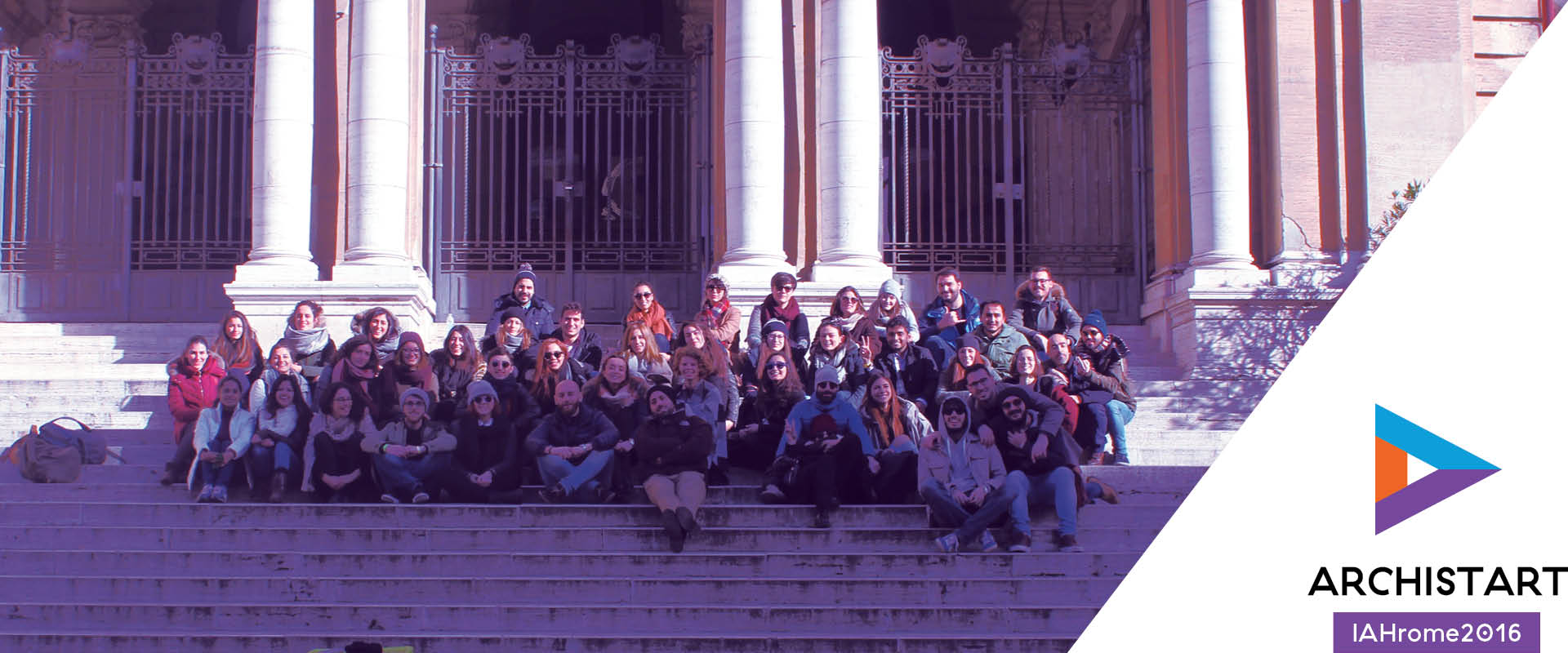 International Architecture Holiday, Rome
IAHrome16 took place from December 27, 2016 to January 1, 2017 at Sapienza University in Rome. Fifty young people from all corners of the world lived together for six days sharing ideas and gaining essential experience while immersed in the architecture and entertainment of the eternal city: Rome.
The Laboratory
The workshop involved almost 50 young people, divided into 10 teams of 5 members, each guided by a tutor who provided all materials and information necessary for a correct designs. The teams produced sketches, diagrams and drawings, and a material model to a 1:20 scale. The planning stages will take place in different places of the city: in places characterized by the problematic object of the competition and at the headquarters of the Sapienza University, in close proximity of San Pietro in Vincoli and the Colosseum.
The theme
The earthquake that on August 24th hit central Italy destroyed entire villages, the houses of over 2,500 people and a number of major buildings in the mountainous area where the regions of Umbria, Lazio and Marche meet, 100 km (65 miles) of Rome. In these months, all efforts have focused on the reconstruction of the devastated towns of Accumuli, Amatrice and Pescara Tronto and on finding temporary solutions that permit to the displaced residents not to leave their own hometowns.
Archistart wants to give its intellectual contribution to quake victims and territories, experimenting the design of a functional site aimed at the reactivation of a social network in the affected territories. The theme of IAHroma16 workshop will be the design a "school module" for the kids resident in the quake-affected areas, so they can have new proper spaces where to study and socialize.
Activities
During the workshop IAH participants, coming from all around the world with similar interests and different backgrounds, got to know each other, taking part in events and leisure activities in the amazing city of Rome. At the opening, hosted in the MAXXI21 spaces of MAXXI Museum, the workshop activities were presented to the participants, that were then involved in a Speed ​​Date session, ice-breaking moment to start meeting each other. A night tour of the city ended workshop very first day.
IAHrome16 also hosted a lecture of BAG – Beyon Architecture Group, active promoter of sustainable architecture and use of local and natural materials. The participants could appreciate the approach of the Archistart partners architecture firm based in Rome: BAG experiments innovative technologies, incorporates traditional techniques and develops design solutions with the aim of achieving a high energy performance and well-being of living. During the lecture BAG also presented some of the international training workshops they organize, where members can directly participate in the work of construction.
On the last day the participants exhibited their projects and then celebrated at IAH New Year's Party, during which the winning groups of IAHrome16 were announced.